BUFFALO, N.Y. --
It sounds like an economic developer's fondest fantasy: A public commitment to keep
4,000 jobs
in place for the next
15 years
. But it's no fantasy. Buffalo, N.Y.-based HSBC Bank USA (
www.banking.us.hsbc.com
) not only recently announced that it would invest US$164 million in capital improvements in its facilities in Erie County, N.Y. The bank also made a 15-year "verbal commitment" to maintain Erie County corporate employment at the current 4,000-worker level though yearend 2015.
---
Completed in 1974, HSBC's headquarters (above) is Buffalo's tallest building.
---
The announcement came amid the financial industry's ongoing seismic changes. Consolidations, mergers and acquisitions are as commonplace as one-dollar bills. That fast-shifting environment had some local area residents worried over whether HSBC - which has grown into the 13th-largest U.S. holding company in total assets - might abandon its Erie County roots. HSBC Senior Executive Vice President Alexander Flockhart alluded to those fears in announcing the 4,000-job commitment.
"With every change, one question is asked by the community: 'How has this changed the bank's commitment to Western New York?' Today we hope to put that question to rest for good," Flockhart said. "We want to make a commitment that we intend to be a leading employer in the community for years to come.
"Erie County has been our home for our entire 150-year history," Flockhart continued. "We hope this commitment signifies that we think Erie County is a great place to do business."

More New Jobs Coming, Officials Suggest
Those 150 years of doing business in Erie County have seen HSBC grow into the county's third-largest private employer. It has 3,200 non-branch corporate employees located in downtown Buffalo and another 800 at the bank's mortgage operations in the city of Depew, some 13 miles (21 km.) west of Buffalo. (The job commitment applies only to corporate hires, not HSBC branch employees.)
In addition to the 4,000-job pledge, fast-growing HSBC's announcement included further good news. Though bank officials didn't venture any specifics, they strongly indicated that more new jobs will land in Erie County.
Flockhart said that the $160 million in capital improvements will "prepare [HSBC's Erie County facilities] to accommodate the growth of our U.S. operations." Added Brian Keating, HSBC Bank USA's western region president, "We've already publicly stated that we are constantly looking at growing our North American base and, in all probability, if we made an acquisition, that will have a net positive impact on Western New York employment."

Recent Area Investments Top $500 Million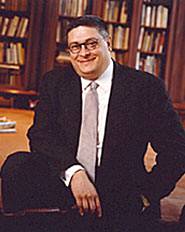 HSBC's recent growth has already had a positive impact. The company's merger last year with Republic National Bank resulted in the transfer of 400 Republic employees from New York City to Buffalo. The job shifts were driven by operational efficiencies and by Erie County's low living costs, according to HSBC USA President and CEO Youssef Nasr.
HSBC last year also announced plans to build a $57.5 million data center in the city of Amherst. Concurrently, the bank divulged plans to invest another $300 million over a 15-year span in that center's computer equipment.
All told, HSBC has announced $520 million in capital investments in Erie County in less than a year.
"I'm more excited about the message this sends to the rest of the country," said Gov. George Pataki. "Now when banks look to merge, they look to Western New York." A phased reduction of the state's bank franchise tax, to 7.5 percent from 9 percent, has established New York as a prime banking location, Pataki added.
Negotiations for HSBC's latest expansion began in the fall of 2000 and reportedly included development officials representing Pataki (www.empire.state.ny.us), County Executive Joel Giambra (www.erie.gov) and Buffalo Mayor Anthony Masiello (www.mayormas.tripod.com).
---
ABOVE: Youssef Nasr, HSBC USA President and CEO, says operational efficiencies and low living costs prompted the transfer of 400 former Republic National Bank employees from New York City to Buffalo.
---

'A Tribute' to Work Force
HSBC officials praised Erie County's supply of quality, affordable labor, a reflection of Western New York's 40 colleges and universities.
"The fact that this region will continue to play a pivotal role in HSBC's U.S. operations is a tribute to our excellent Western New York work force," Flockhart said. Added Giambra, "Simply put, HSBC's announcement represents a significant vote of confidence in Western New York's work force."
Proposed incentives for HSBC's $160 million investment include sales-tax exemptions that will save the company between $10 million and $12 million on equipment purchases. Those incentives will likely come to a vote at the Erie County Industrial Development Agency's (www.ecidany.com) February meeting.
HSBC's Amherst data center received a $5 million tax exemption, approved by the Amherst Industrial Development Agency (
www.amherstida.com
). Tax savings for the Amherst center's future planned expansions could total as much as $24 million, according to area officials.
LOOKING FOR MORE? BROWSE THE "BLOCKBUSTER DEAL OF THE WEEK" ARCHIVE