Biggest Second City lnvestment Since 1997
ABM AMRO to Build $500 Million, 5,000-Employee Tower in Chicago's West Loop
By JACK LYNE • Site Selection Executive Editor of Interactive Publishing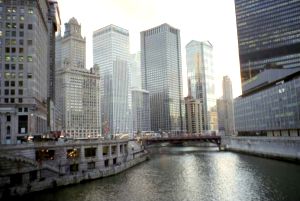 CHICAGO -- The legendary wind that sometimes whips through Chicago from Lake Michigan will soon meet more high-rise resistance:
Work-force growth and co-location's efficiencies have spurred ABM AMRO North America's (www.abnamro.com) decision to build a $500 million office tower in Chicago's West Loop area.
The Second City's largest private investment since 1997, the 1 million-sq.-ft. (90,000-sq.-m.) facility will house some 5,000 bank employees, including 500 new hires, when it comes online in 2003.
The tower, dubbed ABM AMRO Plaza, will soar "slightly more than 30 stories high" into the Chicago skyline, according to ABM AMRO officials. And the bank already has completed plans for an adjacent tower that would span 1.2 million sq. ft. (108,000 sq. m.).
---
---
Tower Consolidating Five Downtown Sites

ABN AMRO's rapid expansion in Chicago had created a clear-cut need for a new facility. The bank's Windy City acquisitions have included LaSalle Bank, Chicago's second-biggest financial institution, as well as Bell Federal Savings & Loan Assn., the Chicago Corp. (a brokerage and trading firm), Cragin Federal Bank for Savings, and Talman Federal Savings & Loan.
That swift growth had left the Amsterdam-based bank with Chicago operations scattered over five separate downtown locations.
"Building ABN AMRO Plaza will unify operations and enable ABN AMRO North America to reach its full potential as an organization . . . by consolidating resources and focusing energies on a common goal," said ABN AMRO North America Chairman and CEO Harrison Tempest.
Co-locating downtown employees will lower operational costs, ABN AMRO executives said. Most existing employees who'll move into the high-rise are in administrative functions such as loan management and check processing. But the bank's financial trading operations will also move into ABN AMRO Plaza, for which Houston-based Hines Interests (www.hines.com) is construction manager and Chicago-based DeStefano & Partners (www.dplusp.com) is architect.
The new project, however, won't involve relocating LaSalle Bank's headquarters, will remain at 135 South LaSalle, Tempest said.

Project Gets EDGE, HIB Assistance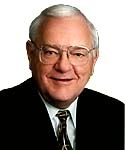 Commented Gov. George Ryan at the project announcement, "To have a leading financial institution like ABN AMRO make this kind of long-term investment in Chicago is a testament to the workers, infrastructure and business environment that currently exists in Illinois."
Added Mayor Richard Daley, "This proposed project is another testament to Chicago's growing reputation as the best city in the world to do business. We are pleased that ABN AMRO has chosen to remain in Chicago with a project that will add tremendous value to the dynamic West Loop area and our local community."
ABN AMRO reportedly considered three locations, all in Chicago. Nonetheless, the project apparently qualifies for significant state and city incentives.
Ryan noted that ABN AMRO will receive assistance from the Illinois Dept. of Commerce and Community Affairs' (DCCA at www.commerce.state.il.us) through the Economic Development for a Growing Economy (EDGE) program. With EDGE, the bank will be able to write off payroll taxes for its 500 new employees, according to DCCA spokesperson Brian Riordan.
ABM AMRO Tower will also be designated by the state as a High-Impact Business (HIB), Ryan said. HIB status will qualify the project for breaks on a number of investment taxes, sales taxes and utility taxes. In addition, the project will receive incentives from the city, which will create a tax-increment-financing district.
In addition to creating 500 new jobs, ABM AMRO Plaza will retain another 1,500 jobs, state officials said.
---
---
E-Commerce May Drive Growth

Bank officials indicated that much of the company's Chicago-area job growth would come from increased e-commerce business.
"ABN AMRO North America and LaSalle Bank need additional high-tech space to support technology," said Norman Bobins, LaSalle Bank chairman, president and CEO. "With the enormous growth of e-commerce and its impact on banking, we must ensure that our facilities can support the technology needed to provide the appropriate level of service to our customers."
The tower, which will include a massive data center, will have its own backup power systems.
ABN AMRO North America has moved aggressively in e-commerce in recent months.
In December, it bought the domain name Mortgage.com (which pulled the plug on its online lending business in October), in the process acquiring hipoteca.com, which employs the Spanish word for mortgage.

And in November it launched FXPro, a Web portal providing customers with real-time foreign exchange applications, as well as forming a strategic alliance to supply trade services to clients of Global Trade Finance (GTF), a UPS Capital Corp. subsidiary. Under the alliance, ABN AMRO will provide back-office support for GTF clients' international trade transactions through a variety of channels, including the Internet.




LOOKING FOR MORE? BROWSE THE "BLOCKBUSTER DEAL OF THE WEEK" ARCHIVE
---
©2001 Conway Data, Inc. All rights reserved. Data is from many sources and is not warranted to be accurate or current.