JACKSON, Miss.
-- The press conference was a microcosm of auto-industry clustering: Nissan Senior Vice President of North American Manufacturing Emil Hassan and Mississippi Gov. Ronnie Musgrove were joined by representatives of no less than nine auto suppliers -- CalsonicKansei North America; Johnson Controls; Lextron; Mi-Tech Steel; PPG Industries; Systems Consultants Associates; T&WA; Tower Automotive; and Visteon.
Like Nissan, that small supplier army is coming to Mississippi to build, Hassan explained. The nine firms will build eight new plants to supply the new Nissan assembly plant rising just outside Canton, 30 miles (48 km.) north of Jackson. In the aggregate, the eight facilities will span more than 650,000 sq. ft. (58,500 sq. m.).
Seven of the supplier plants will huddle near Nissan's plant. Three will be adjacent to the Madison County site, while four others will lie within a two-mile (3.2 -km.) radius. The eighth facility will be built in Vicksburg, some 70 miles (113 km.) from Canton, a city of 12,000 residents. (For a look at who's building what and where, see accompany chart, "Nissan's Supplier Deluge in the Delta.")
Driving that clustering is Nissan's plan to utilize modular assembly at its 2 million-sq.-ft. (180,000-sq.-m.) plant, which will assemble pickup trucks, sport-utility vehicles and minivans. Said Hassan, "At our Canton plant, we'll place a major emphasis on having suppliers assemble and deliver modules and components in the same sequence as the vehicles produced on our production lines. Nissan's manufacturing operations are widely acclaimed as efficient, high-quality plants, so the use of modular assembly in sequence delivery should take those attributes to even higher levels."

Modular System Offers Competitive Edge
The modular scheme is a present-day twist on Henry Ford's moving assembly line. Plants assemble finished modules, built from numerous parts by suppliers, who deliver the modules on just-in-time schedules. The system's time demands dictated that top-tier suppliers had to locate near Nissan's Mississippi plant.
The strategy offers Nissan a significant competitive edge. Assembling pre-built modules reduces inventory-space needs, while freeing Nissan to focus on its core competencies, design and performance. More significantly, the system can make cars faster, more efficiently and more cheaply, evidence suggests. The Ann Arbor, Mich.-based Center for Automotive Research, for example, released a survey that concluded that using modules can reduce U.S. vehicle costs by as much as 15 percent.
But modular manufacturing has a contentious U.S. history. The United Auto Workers has long opposed it, charging that it eliminates jobs and lowers wages. Union officials have asserted that UAW workers at final-assembly plants earn average hourly wages of US$23.50, compared with UAW-represented supplier plants' $13.50 hourly rate, and non-union supplier plants' hourly rate of about $10.
UAW objections, in fact, forced General Motors to abandon its 1999 plans to install modular assembly in three U.S. plants. Now, however, with the threat of jobs moving offshore, some local unions have taken a softer line. GM, for example, will implement modular assembly at the new plant it's building in Lansing, Mich.
Nissan's plants, on the other hand, are non-union. Workers have twice rejected union membership at Nissan's factory in Smyrna, Tenn., where the Tokyo-based automaker is also installing the modular system.
2,200 Suppliers Vied for Nissan Business
The nine companies gathered at the Jackson press conference are only the first wave of suppliers for Nissan's plant, which may employ as many as 4,000.
Nissan's Smyrna plant has attracted more than 100 supplier facilities. Mississippi officials have estimated that the Canton plant's suppliers will invest some $140 million in building plants.
Nissan has a huge pool of potential suppliers. More than 2,200 suppliers initially expressed interest in the Canton business, Nissan officials reported. Nissan winnowed that group down to some 1,300 suppliers. Working in conjunction with the Mississippi Development Authority (
www.decd.state.ms.us
), Nissan prepped those firms in February at a three-day, invitation-only conference in Jackson.
State Businesses Feeling Impact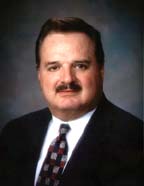 Analysts have estimated that the Canton plant may create 26,000 spin-off jobs. Numerous state businesses have already gotten involved.
Two of the first wave of suppliers unveiled at the press conference are headquartered in Jackson - Lextron/Visteon Automotive Systems and Systems Electro-Coating. "These investments show that Mississippi is a great place to do business, and Mississippi-owned suppliers can compete with anyone, anywhere," Musgrove said.
Philadelphia, Miss.-based W.G. Yates & Sons (
www.wgyates.com
) has been tapped to handle construction of the Nissan plant. "We looked at capability, competitiveness, cooperative attitude and, most importantly in this case, we wanted to try and use a Mississippi contractor," Hassan explained.

Nissan's drawing power has also spurred the Canton Redevelopment Authority (www.canton-mississippi.com) to consider converting the former Canton High School facility into office space. The 78-year-old structure is listed on the National Register of Historic Places.
Some area firms, however, have voiced concerns over losing employees to Nissan or its suppliers. Nissan has joined the Mississippi Manufacturers Assn. (www.mma-web.org) and has pledged to discontinue hiring at any company that says it's losing too many workers to the Canton plant. The Japanese automaker has also established a $1 million scholarship fund for Mississippi high school students.
Nissan's Supplier Deluge in the Delta:
Where and What They're Building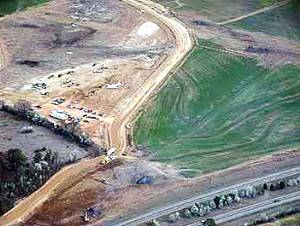 CalsonicKansei North America: The company will build two new plants in Mississippi, a 25,000-sq.-ft. (2,250-sq.-m.) facility adjacent to Nissan's factory and a 150,000-sq.-ft. plant (13,500-sq.-m.) in Vicksburg. The two facilities will supply front-end modules, exhaust systems, catalytic converters and A/C plumbing.
Johnson Controls: The company will build a 120,000-sq.-ft. (10,800-sq.-m.) facility in the Canton Industrial Center that will supply vehicle seats.
Lextron/Visteon Automotive Systems: The newly formed partnership between Visteon and Lextron will build a 97,500-sq.-ft. (8,775-sq.-m.) plant adjacent to Nissan's factory that will supply front-end modules and cockpit modules.
Mi-Tech Steel: The company will build an 80,000-sq.-ft. (7,200-sq.-m.) plant in the Canton Industrial Center that will process coiled steel.
PPG: The company will supply automotive coatings for vehicles and plastic bumpers, as well as participating in the Systems Electro-Coating joint venture (described immediately below).
Systems Electro-Coating: The joint venture between PPG Industries and Systems Consultants Associates will build a 125,000-sq.-ft. (11,250-sq.-m.) plant in the Canton Industrial Center that will apply an anti-corrosion electrodeposition primer to sheet-metal components and parts.
T&WA: The company will build a 36,000-sq.-ft. (3,240-sq.-m.) plant adjacent to Nissan's factory that will supply tire and wheel assemblies.
Tower Automotive: The company will build a 160,000-sq.-ft. (14,400-sq.-m.) plant in the Canton Industrial Center that will supply vehicle frames.
Source: Nissan North America