LAKE MARY and ORLANDO, Fla.
-- Mitsubishi's drive to capitalize on the booming Western Hemisphere market for power-plant construction has led to not one, but two major new facilities in metro Orlando:
Mitsubishi Heavy Industries (MHI) of America (
www.mhi.co.jp
) selected Orlando in Orange County for a power systems service and manufacturing center. Soon after, it picked Lake Mary in Seminole County for the Western Hemisphere headquarters for its Power Systems Division. Together, the two facilities will generate 466 well-paying jobs and US$44 million in capital investment.
Ironically, the shutdown of a local industry was the catalyst that spurred both facilities landing in metro Orlando.
Orlando only popped up on MHI's location radar late in the site search. At the time, Tampa and Pensacola seemed fated to be the finalists for the service/manufacturing center. But then MHI's site search team discovered an 80,000-sq.-ft. (7,200-sq.-m.) facility in Orlando Central Park that had housed Textron's turbine engine components plant. Textron closed the facility late last year. The building's pluses, however, were still openly apparent - high ceilings and ample electrical capacity, and surrounding roads that had already confirmed that they could handle heavy-equipment hauling.


The facility struck a decisive chord. MHI quickly contracted with Trammell Crow Co. (www.trammellcrow.com) to evaluate the structure's feasibility for the service and manufacturing center.
Three months later, MHI announced that it had picked the site in the 4,200-acre (1,680-hectare) Orlando Central Park. Seeking co-location's positive synergies, MHI shortly announced that its divisional headquarters was headed to Lake Mary's Colonial Center 100 (www.colonialprop.com).
"Having our headquarters and our service and manufacturing center in the same area had a major appeal," said Hector Ponce, vice president of business development for Mitsubishi's Power Systems Division. "These strategic decisions mean that we'll be better able to efficiently support our customers throughout the Western Hemisphere from an ideally located international business gateway."
High-Skill Labor Demands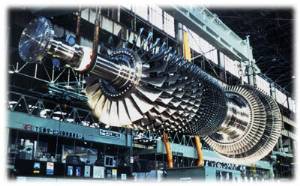 Always an essential expansion concern, labor was particularly important in MHI's projects. These were hardly low-skill positions. The service and manufacturing center's projected 350 new jobs will pay average annual salaries of $44,547. The headquarters' projected 116 new jobs will pay average annual salaries of $88,000.
But the Orlando area's unemployment rate was only 2.8 percent. Again looming large was Textron's shuttered turbine plant, which idled 200 workers when it closed. Of the some 20 employees MHI has already hired for the service/manufacturing center, more than half are former Textron workers.
"This is a sophisticated company that had done their homework well," said Darrell Kelley, president and CEO of the Economic Development Commission of Mid-Florida (EDCMF at www.business-orlando.org). "What they found in our region is an existing site that will easily accommodate their manufacturing needs and a skilled work force, including a number of former Textron employees who are already trained in turbine manufacturing and maintenance." Strong physical and educational infrastructure helped sealed the deals.
Said Ponce, "The region's infrastructure, from top-notch international airports to excellent higher education institutions, was important."

Projects Will Tap Power-Plant Boom
In addition to manufacturing and repairing advanced combustion turbine components, the Orlando center will serve as a parts distribution center, MHI officials said. The facility will be the only OEM service capacity of its kind in the U.S. Southeast for advanced gas turbine repairs and coating, they added.
The Florida facilities are linchpins in MHI's efforts to expand its now thin penetration of the Western Hemisphere turbine market. Most of its equipment is installed outside the United States. MHI, however, is aiming to sell at least 100 units in North America during the next six to eight years.
The Western Hemisphere market is primed for products like MHI's turbines, which generate electricity at power plants.
After three decades at a snail's pace, U.S. power-plant construction has a power surge in the wings. U.S. electricity consumption will increase by almost 50 percent over the next 20 years, according to government projections. Adding to turbine demand is U.S. utility deregulation, which is stoking the market for equipment to run new and expanded power plants.
Even more power-plant construction is on tap for Central and South American, where projected electricity demand will almost double by 2020.
The Orlando location will also provide an edge with existing customers. The Florida facility will shave a month or more from repair time for equipment from Europe, North America and South America, which will no longer have to be shipped to Japan, MHI officials said.
MHI can use a business boost. Pressured by Korean and Chinese competition, Japan's leading machinery maker suffered its first annual loss in 35 years in 2000, losing $1.3 billion on sales of $27.3 billion.
Praise for 'Project Dragon' Support
Ponce praised state and local development arms "very supportive" assistance. "They have clearly demonstrated the value of Central Florida."
Supporting the projects, code-named "Project Dragon," were officials from the EDCMF, Enterprise Florida (
www.eflorida.com
), Orange County (
www.onetgov.net
) and Seminole County (
www.co.seminole.fl.us
).
Gov. Jeb Bush also played a hands-on role, calling MHI and meeting with its leaders. Bush announced the projects after meeting with MHI America President Hideo Egawa. "Mitsubishi is making a tremendous commitment to Florida," he said.
Another player in the process was Cushman & Wakefield (
www.cushwake.com
), which represented Mitsubishi in the headquarters transaction.
"The successful location of this project is largely due to the implementation of plans and strategies devised years ago to inspire growth along I-4 and other strategic locations around the county," said Dick Van Der Weide, chairman of the Seminole County Board of County Commissioners. "Today, the county and its citizens are reaping the benefits of those carefully laid plans."