NEW YORK
-- Sept. 11's terrorist attacks created, above all, a human catastrophe.
But as we began to dig out and dig in, it quickly became clear that the murderers also created a staggering real estate calamity:
650 companies and perhaps 50,000 employees have been displaced, CoStar Group (www.costar.com) estimated;
15.5 million sq. ft. (1.4 million sq. m.) of prime office space in Manhattan has been destroyed, Grubb & Ellis (www.grubb-ellis.com) estimated;
Another 12 million sq. ft. (1.1 million sq. m.) of prime office space has been badly damaged. Clearly, the New York area is facing real estate challenges on a scale unprecedented in U.S. history. Those challenges, in turn, raise a bristling knot of questions over the impact on the area's business location patterns and real estate practices.
Manhattan Space Built, but Will They Come?
"The immediate question for those [displaced] companies is that they
have
to go somewhere," said Chris Steele, senior manager of New York-based Ernst and Young Real Estate Advisory Services (
www.ey.com
). "They're already tying up new leases here in the city and in New Jersey, Connecticut and Long Island."
The Manhattan office market has enough available space to house most displaced tenants, according to a CoStar Group analysis released this week.
"Over 80 percent of these displaced tenants will have viable relocation options in Manhattan," commented Jay Spivey, CoStar director of analytics. "But this may not hold true," Spivey cautioned, "if significant additional structures are deemed uninhabitable." Space or no space, though, some analysts question whether many displaced firms will locate in Manhattan for the long term.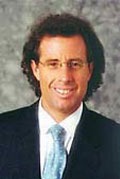 "I expect a mass exodus from Lower Manhattan to Midtown South and other ancillary markets, such as Long Island City, Brooklyn, and Jersey City," said James Meiskin, president of New York City-based tenant representation firm Plymouth Partners (
www.plymouthpartners.com
), who said he had talked with a number of landlords and tenants.
"The big question," said Steele, "is what happens after we have any sort of stability in lower Manhattan? You're going to be seeing a lot of people re-accessing where they really need to be. I think companies are going to become a little more reticent about putting large employee concentrations in any sort of visible, landmark-type location."
Steele cited the example of Cantor Fitzgerald, the 2,300-employee broker-deal that apparently lost more than 700 of its 1,000 employees stationed at the One World Trade Center headquarters. "All that human knowledge and expertise is gone," Steele said.

Larger Firms, Smaller Manhattan Options
State and local officials, who've performed heroically during the crisis, are making a strong pitch for displaced businesses to retain their Manhattan roots. And after witnessing the Big Apple's big-hearted response to Sept. 11, only a fool would doubt the city's resilience.
Even so, displaced companies have been forced to close deals at unprecedented speeds. Like the overall U.S. economy, they must get up and running quickly to stay strong.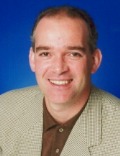 "Replacement space deals are being signed
right now
. The city just hasn't got the time to appeal to companies to stay," said Marcus Rayner, a New York City-based principal with CRESA Partners (
www.cresapartners.com
). Some companies, in fact, have already moved into new locations while formal contracts were still being completed.
The size of displaced operations is playing some role in whether some relocate in Manhattan. Smaller operations have far more options.
Some 500 of the displaced tenants identified by CoStar's analysis were categorized as "small to mid-sized" operations "with less than 125 employees in less than 25,000 sq. ft. (2,250 million sq. m.) of space." CoStar's analysis identified 3,549 "space options available in Manhattan" for those firms - about seven options per tenant. Said Lou Taylor, REIT analyst at Deutsche Banc Alex. Brown, "We expect midtown Manhattan to be the likely beneficiary for firms needing 50,000 sq. ft. (4,500 sq. m.) or less."
Larger operations have far fewer Manhattan options. CoStar's analysis found roughly 150 displaced operations occupying more than 25,000 sq. ft. of space, but only 268 blocks of Manhattan space able to accommodate them - less than two options per firm. "[Larger operations] will be entering a more limited, and therefore, competitive office leasing market," the analysis concluded. Area brokers have reported that large blocks of available space in Connecticut, New Jersey and New York are being snapped up almost immediately.
In addition, the Manhattan office market was already tight before Sept. 11.
"Prior to the terrorist attacks . . . New York City was the tightest office market in the country with a 7.4 percent vacancy rate," said CoStar CEO Andrew Florance. "Our analysis estimated the destruction from the terrorist attacks reduced the overall office inventory in Manhattan to 476 million sq. ft. (42.8 million sq. m.)."

Which Way Prices, and When?
Still unknown is how the massive relocation will affect area real estate rates.
For the short term, at least, New York City rate hikes seem unlikely. "Anyone who tries to gouge prices will be a pariah," Steele said. "There's going to be a lot of community pressure." Shortly after the attacks, the Real Estate Board of New York (
www.rebny.com
) announced that it would hold the industry to rent rates that applied on Sept. 10. Said Steele, "What they're saying is, 'Play honorably; play respectably. And if you don't, you're basically out of the Real Estate Board of New York, and we may bring you up on other charges.' "
Thus far, both the local and global real estate communities have responded with an outpouring of generosity. (For more details, see this issue's report, "Industry Goes Online to Aid Firms Displaced by Terrorist Attacks.")
Even so, many observers feel that market pricing forces will eventually kick in. REITS with New York metro buildings, in fact, were one of the few hot items in the New York Stock Exchange's first day of resumed trading.
"Eventually, I think you will see some upward pressure on prices, simply through the law of supply and demand," Steele said. "But there will be some mitigating effect from people taking a good hard look at who they need to have downtown."
A Change in Manhattan-Based Functions?
A longer-term question left in the wake of the terrorist attacks is the lasting impact on business location.
A large number of companies are taking the tack of American Express, which had 3,000-plus workers occupying some 1 million sq. ft. (90,000 sq. m.) in the 3 World Financial Center complex. (Amazingly, all those workers evacuated safely.) American Express has signed what it has categorized as "short and medium-term" leases for large blocks of space in Connecticut and New Jersey (the interim headquarters is in Jersey City, N.J.).
But American Express hasn't divulged its long-term relocation strategy, and won't for several months, it said. An engineer who visited the disaster site categorized the 3 World Financial Center building as "structurally sound." An American Express spokesman, though, said that the company first planned to have its own team of engineers scrutinize the structure.
On the other hand, some displaced companies have reportedly signed leases for as long as 10 years, Steele said. That strongly suggests that those firms may have already made the decision about whether to return to Manhattan.
Manhattan will continue as a major business and financial center, most location analysts contend. But some feel that the makeup of its companies could significantly shift. "You'll absolutely still see people who need that direct face-to-face access to the Manhattan financial community," said Steele. "But companies are going to be very parsimonious about who they put there, backing off on anyone who doesn't need that direct access." Consequently remote work from both satellite locations and employee homes will likely increase, he said.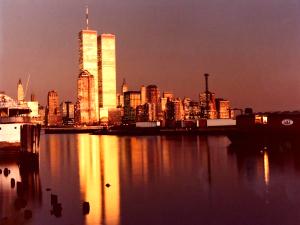 What Fate for the WTC Site?
The fate of the World Trade Center (WTC) site is another question hanging like smoke in the Upper Manhattan air. Larry Silverstein only six month ago bought the WTC's 99-year lease. For the 70-year-old New York property veteran, it was the fulfillment of a lifelong dream, one he seems determined to sustain. Silverstein has said he'll rebuild.
"I think it's very important to the community that something be on that site," said Steele. "And not just a memorial. It needs to be an operational site that basically says that we didn't surrender. I find it hard to fathom that it will be rebuilt as it was. But I do think you'll see some sort of landmark office structure."

Time will determine the shape of the area's new real estate world. For the moment, though, more pressing matters dominate.
"Everybody here in is very defiant and angry," Steele asserted. "There is a lot of civic pride and there are a lot of people who want to bring things back.
"Nobody has any idea how this is going to look six month to a year from now," he concluded.
"Right now, we're all caught up in the emotion."