SUFFOLK, Va.
-- America's aging population created a demand for a new type of industry - customer contact centers that support health care services for seniors.
The latest announcement in this field comes from AFFINA, which selected Bridgeway Commerce Park in Suffolk as the site for a new 40,000-sq.-ft. (3,720-sq.-m.) call center that will support the expansion of 1-800-MEDICARE.
The US$5 million capital investment will create 450 jobs in this rapidly growing city - and the largest city in land area - in the Hampton Roads region of southeastern Virginia.
"AFFINA is bringing quality jobs to Virginia by locating its customer contact center in Suffolk," said Virginia Secretary of Commerce and Trade Barry E. DuVal. "Citizens across the United States will benefit from the services AFFINA will provide from the Commonwealth."
AFFINA, which chose Virginia over North Carolina for this project, is a 28-year-old company that employs more than 2,000 people in five states and Canada. AFFINA partners with Fortune 1000 firms and government agencies to provide comprehensive customer relationship management programs that integrate call center services, the Internet, database marketing, market research, customized technology and fulfillment services.
The company manages inbound service and support plus literature fulfillment to Medicare recipients and other interested parties who call 1-800-MEDICARE, the information hotline for the Centers for Medicare & Medicaid Services (formerly known as the Health Care Financing Administration).
Search Was Nationwide
AFFINA President and CEO Gary Drook said that the Suffolk site was chosen after a nationwide search. "Our decision was based on a number of factors, including availability and cost of labor, community appeal, voice and data infrastructure, and the overall growth potential of the area," said Drook. "We have been very pleased with initial recruiting activities and are very excited about our future in the Suffolk community."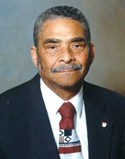 The Virginia Economic Development Partnership, Hampton Roads Economic Development Alliance and the City of Suffolk assisted AFFINA on the deal. The Virginia Department of Business Assistance will provide work-force training.
"We are extremely pleased that the AFFINA Corp. has found a home in the city of Suffolk," said Suffolk Mayor Curtis Milteer. "The 450 office jobs they are creating will diversify the employment opportunities for our citizens and strengthen our tax base."
That tax base was strengthened earlier this year when the Sara Lee Corp. chose Suffolk as the site for a $93 million expansion of a coffee roasting plant. Suffolk is also home to such firms as QVC, Lipton, CIBA Specialty Chemicals and Planter's Peanuts.
AFFINA, which will move into the Bridgeway Technology Center at College Drive and Interstate 664, is the first call center to locate in Suffolk. The Technology Center was financed as a public-private partnership between Continental Properties Corp. and the city of Suffolk Industrial Development Authority.
W.M. Jordan Inc. is the general contractor for the 125,000-sq.-ft. (11,625-sq.-m.) building.