WUHU, China
-- "One man's ceiling is another man's floor," Paul Simon once sang. Change the word
man's
to
area's
and you have one of business location's more enduring golden oldies. To wit, one area's loss can often turn out to be another area's win.
That hard-edged truism is partially reflected in this week's spotlight deal: In the midst a major layoff, Hitachi (
www.hitachi.com
) has announced that it will build a new 660-employe room air-conditioner plant in Wuhu in midwest China. The plant will be part of a newly formed company, Hitachi Household Appliance (Wuhu). Scheduled to go online in November 2002, the US$28.2 million plant will have an annual capacity of 300,000 units.
The Wuhu plant announcement comes after Hitachi's late-summer announcement that "the number of employees will be reduced by around 14,700 by the end of fiscal 2001" (which falls on March 31, 2002). The 14,700 cuts constitute some 4 percent of the 341,000 employees of Japan's largest comprehensive electrical machinery maker.
The layoffs had a particular sting for the Tokyo-based giant. The lion's share of the axed positions - 10,200 - will be in Japan. (The other 4,500 will be in Europe and Singapore, Hitachi said.)
Low-Profile Project Publicity
The Japan-heavy layoffs may have accounted in part for Hitachi's low-profile tack in publicizing the Wuhu project. The company issued only a single brief statement that contained no Hitachi executives' names or quotes.
The Wuhu plant has a direct connection to the layoffs.
In its "emergency management measures" unveiled on Aug. 31, Hitachi announced that it was shifting the production of its consumer products and digital media to China and Indonesia to capitalize on cheaper labor. "In fiscal 2000, overseas operations accounted for 26 percent of the business of the Consumer Products Group. Hitachi plans to increase this figure to 40 percent by fiscal 2001," the company said in its Wuhu project statement.
The new plant in Wuhu is the first step in Hitachi's relocation of more of its consumer products unit outside of Japan. And the air-conditioner plant is only the beginning of Hitachi's investment in Wuhu. "The new company is being established as a future global manufacturing base," Hitachi said.
Hitachi's emergency measures came after the company issued a profit warning that revised its fiscal 2001 forecast from a $786 million profit to a $1.25 billion loss.
China, Japan Target Markets
The Wuhu project is apparently unrelated to a trade dustup between Japan and China. China this summer slapped 100 percent tariffs on imports of Japanese air-conditioners, automobiles and mobile phones.
Hitachi, however, doesn't currently import air-conditioners into China. And the Wuhu plant will tap a new market for Hitachi's 22 Chinese companies.
The Hitachi group owns 60 percent of Shanghai Hitachi Household Appliances (SHHA), a joint venture manufacturing air-conditioners. But the SHHA's 400,000 annual units are higher-end models such as inverter and package types.
The Wuhu plant will instead target China's growing mass market for low-cost room air-conditioners. That market is forecast at 9.5 million for 2001 "and is expected to rise by double digits annually," Hitachi said.
Only half of the Wuhu plant's low-cost air-conditioners, however, will be for the Chinese market. The other half of the plant's output will be exported to Japan. "Hitachi Household Appliances (Wuhu) Co. . . . will strengthen Hitachi's cost-competitiveness with low-priced, volume-zone models in the China and Japan markets," Hitachi explained.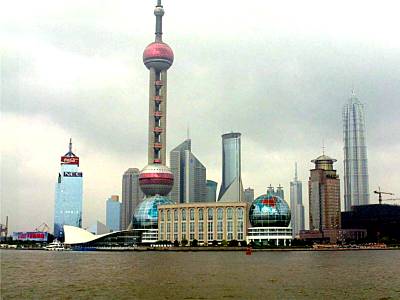 Lower Wages,
Higher Incentives
Wuhu's lower wage scale in comparison to Shanghai was a major factor in Hitachi's picking the site in Anhui province, the company said.
By dint of location, Wuhu could also offer more subsidies. Said Hitachi: "Locating the new company in the Anhui province makes Hitachi eligible for incentives related to developing the midwestern region, making it possible to further reduce costs."

Wuhu is positioned squarely in the flow of China's current development strategy. The emphasis in that strategy recently shifted from China's more developed eastern coastal areas to its western interiors. To narrow the region's economic disparity with east China, Beijing is encouraging foreign investment in western China, according to the State Development Planning Commission's Dept. of Foreign Capital Utilization.
Neither Hitachi nor the Chinese government has put a total dollar figure on the incentives that will be awarded to the Wuhu plant. Hitachi said that it will build its new plant in the Wuhu Economic and Technological Development Zone, created by the Chinese government in 1993.

Location Provides Access to 40
Percent of China's Total Population
Wuhu's location, however, offered Hitachi myriad pluses beyond incentives.
Anhui province, for example, links both east China to west China and south China to north China. That provides access to a vast market. Though the population of Wuhu proper is some 553,000, Anhui and its neighboring provinces account for 500 million people, 40 percent China's total. Located on the Yangtze River, the city also offers an extensive multimodal transportation network.
Ironically, Hitachi's lower-cost location is part of an economy that has been one of the strongest in the current slowdown. China's economy grew by a bullish 7.9 percent in the first half of 2001.
Anhui has been a leader in China's economic surge. The province's GDP has grown by almost 29 percent a year since the mid-1990s.