MUNHALL, Pa. and ORLANDO, Fla.
-- Call it Siemens' (
www.siemens.de
) tale of two cities.
The Munich-based giant, one of the world's 25 largest companies, has recently announced two major location projects in two cities that total more than 1,100 jobs.
Orlando landed one of the projects. The Central Florida city will be the new home of Siemens Shared Services' 613-employee U.S. headquarters, which is relocating from Iselin, N.J. Orlando beat out Atlanta, the other site-search finalist, to land the relocation, according to Siemens officials.
Munhall, Pa., was on the receiving end of Siemens' other location foray. The Pittsburgh suburb was selected by Siemens Westinghouse Power Corp. as the site of a new US$122 million, 500-employee fuel-cell manufacturing plant. Along with Dallas-Ft. Worth, Orlando was also on the short list for the 430,000-sq.-ft. (3,870-sq.-m.) plant for Siemens' Stationary Fuel Cells division.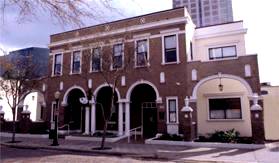 The two expansions come as Siemens is encountering unusually tough economic sledding. Like most of its corporate contemporaries, the company has been hit hard by the dramatic telecom downturn, cutting 15,000 jobs thus far this year.
These two projects, however, are located in the United States, which has grown to rival Germany as Siemens No. 1 marketplace. In fiscal 2000, in fact, the USA ranked as Siemens' leading market, accounting for almost a quarter of worldwide sales. Siemens' new U.S. orders last year surpassed Germany for the first time.
In addition, the two U.S. expansions involve divisions that are integral to Siemens' strategy. The power division continues to register strong business results, while the shared services arm is a key part of the company's cost-cutting strategy.

Existing R&D Operation Central
In Choosing Pennsylvania Site
Codenamed "Project Navy," the site search for the fuel-cell manufacturing plant was the higher profile of the two projects. Siemens Westinghouse Power's search stretched out over nine months and involved 123 potential sites in nine U.S. communities, company officials explained.
The hunt ultimately narrowed to Dallas-Ft. Worth, Orlando and Pittsburgh. Siemens Westinghouse Power Corp. (Siemens Power's regional arm for the Americas) has been headquartered in Orlando since 1998. In the end, though, the site in Allegheny County got the nod.
Randy Zwirn, president and CEO of Siemens Westinghouse, praised all three areas. Each, he said, could've satisfied the project's business case.
"While all three communities presented very compelling proposals and would have been very good places in which to do business, after considering all the factors, we decided that the Pittsburgh area is best for the long-term future success of our business," Zwirn said.
An existing employee concentration was the project's apparent deal-maker. But that concentration wasn't significant because of its size.
Siemens, after all, had four of its companies employing more than 5,000 people in metro Orlando. And the Dallas-Ft. Worth area was already home to the 1,100-employee headquarters of Siemens Dematic Postal Automation.
The employee cluster with the biggest clout, however, proved to be the 125 employees in Churchill, Pa., who make up Siemens Westinghouse Power's fuel-cell R&D unit. The R&D operation, which also includes a prototype production line, is located 3.5 miles (5.6 km.) northwest of the Munhall plant site.
The Churchill operation would've relocated had Siemens Westinghouse Power chosen Dallas-Ft. Worth or Orlando for its fuel-cell plant, company officials said. On the other hand, retaining key R&D personnel was a high-priority item, particularly with fuel-cell technology still in its infancy. So important, in fact, that Siemens' Churchill workers were surveyed as to where
they
preferred to locate. Most expressed a preference to remain in the Pittsburgh metro.
Said Siemens Westinghouse spokeswoman Melanie Forbrick, "With all other things [between the three competing areas] essentially equal, it came down to a work-force retention issue."
$12.2 Million in Incentives
Company officials said that intermodal transportation was another location factor, particularly in light of the fact that fuel cells are roughly the size of a railcar. The site Siemens Westinghouse Power chose is a 22-acre (8.8-hectare) tract along the Monongahela River. The acreage is part of The Waterfront development, which is controlled by Columbus, Ohio-based Continental Real Estate Cos.
"A former property of U.S. Steel, The Waterfront development is now a first-class multi-use community, including riverfront restaurants, theaters, big-box retail and residential development, coupled with a growing base of industrial and manufacturing. It is a wonderful economic development success story," said Ronnie Bryant, president and CEO of the Pittsburgh Regional Alliance (
www.pittsburgh-region.org
), which represents a 10-county region in southwestern Pennsylvania
Early on, the fuel-cell plant site search was characterized as an incentives war. Orlando and Dallas-Ft. Worth reportedly put together incentive packages in the neighborhood of $50,000. The Pennsylvania incentives, however, are considerably less than that. Siemens Westinghouse Power is receiving $8.2 million in tax credits and grants from the Pennsylvania Governor's Action Team (
www.inventpa.com
), plus some $4 million in low-interest loans granted by Allegheny County and the state. Forbrick noted that incentives would've only taken on greater weight "had they been vastly different at another site."
A Last-Minute Scramble
As it was, the plant almost
did
end up at another site.
Siemens Westinghouse Power officials initially favored a location they visited in Northpointe Industrial Development Park in Armstrong County. But those plans hit a substantial last-minute snag. The company again surveyed its Churchill R&D unit on the Armstrong County site; most weren't pleased at the prospect of relocating to a more rural location.
Only then did Siemens Westinghouse Power begin to seriously consider Allegheny County. At the same time, sites in Ft. Worth and Orlando were suddenly back in the hunt. Finally, after a three-week scramble, the company found the Munhall site that both it, and its Churchill employees, liked.
Allegheny County Chief Executive Jim Roddey acknowledged the debt the region owed Armstrong County in landing the fuel-cell plant. "If Armstrong County had not been involved in this project, we might not have secured it for Pennsylvania," Roddey said at a news conference.
Shared Services Relocates Near Power
Corp. HQ, on Site Fuel-Cell Plant Considered
By contrast, Siemens Shared Services' relocation of its 613-employee U.S. headquarters was far more low profile.
Ironically, the headquarters will be located adjacent to the headquarters for Siemens Westinghouse Power Corp. Siemens owns 94 acres (37.6 hectares) in Central Florida Research Park -- which was one of the sites considered for the fuel-call plant.
Siemens' shared services unit is designed to achieve major economies of scale by pooling common business functions for Siemens' more than 20 operating companies in the United States.
For this project, at least, Orlando's large cluster of Siemens employees was a difference-maker in besting Atlanta. Harry Feuerstein, Siemens Shared Services vice president of marketing and business development, said that the relocated headquarters "will be synergistic with Siemens' many existing operations in Orlando."
$1.8 Million in Incentives
The Siemens Shared Services headquarters is receiving a six-year, $1.8 million incentive package from the state's Qualified Target Industry (QTI) Tax Refund Program. The QTI program provides pre-approved applicants with tax refunds up to $3,000 per new job created. A company that pays an average of at least 150 percent of area wages receives an additional $1,000 per job, while a company that pays an average of at least 200 percent of area wages receives an additional $2,000 per job.
Orange County (
www.business-orlando.org
) is contributing $360,000 of the $1.8 million incentive package. The incentives approved by the Board of Commissioners are part of an effort to diversify the county's economy, said Steve Triggs, Orange County director of communications.
Shared-service operations have been a major focus for many corporate real estate arms. Siemens' shared services arm, however, doesn't include real estate. The company's shared services model incorporates accounting services, employee data management, human resources, import/export, insurance/risk management, translation services, travel management, and vehicle management.
Shared service models offer considerable cost-saving potential. Siemens, for example, is aiming to cut its accounting costs by 30 percent through a shared accounting services model. If the company hits that goal, it says it will eliminate some $15 million in annual overhead.