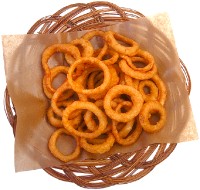 A Big Bloomin' Save



By ADAM BRUNS, Site Selection Managing Editor


PECOS, TX. — Sometimes the numbers show up in dollars. Other times, they're in livelihoods.
Instead of shuttering its onion ring processing facility in Pecos, Tex., McCain Foods USA has signed an agreement to sell it to a new group called TransPecos Foods of Texas, saving 700 jobs for the region, or 10 percent of the Reeves County labor force.
"We are pleased and enthusiastic about this agreement, as it represents an opportunity for the people of Pecos to continue to work at a good food manufacturing plant and an opportunity for the City of Pecos to retain an important local business," said Harold Durost, vice president of corporate development in North and South America for McCain.
"I want to thank Harold Durost and the McCain family for its willingness to engage in a creative transaction," said Patrick Kennedy, Jr., chairman of TransPecos Banks, Security State Bank of Pecos and the new company. Making special note of the McCain family's rural roots in Canada, he added, "Our focus at TransPecos Development and our bank group is to bring capital, leadership and business to smaller rural communities."


McCain, whose corporate slogan is "One World, One Fry," is the largest French fry company in the world: They make one out of every three fries consumed worldwide, a 40-percent competitive edge over the next-closest rival. Based in New Brunswick, Canada, McCain's U.S. headquarters is outside Chicago in Oak Brook, Ill., while six other plants operate in primary potato-growing regions of the country, from Maine to Idaho. Last year, the company's international division announced plans to build a new $150-million French fry plant in the West Midlands of England, where it already operated seven plants. Worldwide, prior to the Pecos sale, the corporation employed 18,000 and had more than 55 food processing plants in 13 countries on five continents.
Last November, after acquiring the facility through the purchase of its parent company, Anchor Food Products, in September, McCain announced the forthcoming closure of the plant, as the corporation consolidates all onion ring processing at its expanding Grand Island, Neb. facility.
That was bad news indeed for Pecos, otherwise known for its Sweet Pecos cantaloupe and as the home of the world's first rodeo. On the high prairie on the northern edge of the Chihuahua Desert, Pecos is 208 miles from El Paso and 76 miles from the Permian Basin oil country of Odessa/Midland.
"It's great for Texas - there was the potential of losing jobs, and the economic base for the community," said Beverly Boyd of the Texas Department of Agriculture. "When you look at both spring and summer crops, onions are our largest vegetable crop."
Last year's combined total crop was worth more than $106 million, grown over an expanse of almost 17,000 acres. Of course, that's no area at all in Texas. But it's plenty meaningful to those who occupy it.
Production ceased at the McCain plant on June 7, but TransPecos officials have said that work will resume soon to produce both onion rings and frozen appetizers.
"I've heard people refer to that plant, and if they can preserve it there, it's located in a place where onions can flow into and out of it in any direction in the country," said Wayne Mininger, executive vice president of the American Onion Association. "The location is certainly an asset, and so are 700 skilled workers. It sounds like they have a lot of things going for it, and during these 2-3 months of the Texas growing season, I'm certain they would take a lot of Texas product into that facility. Having a processor like that in their state gives them a primary track on buying and receiving a lot of product from Texas operations." Kennedy confirmed that assessment.
"We're a Texas-based company which will primarily use Texas-grown products and deliver fresh to Texas and southwest markets," he said. "We face a number of challenges in obtaining new markets and customers, but I am confident we weill get the support of the local market."
"Pat Kennedy and McCain's overriding concern has been for the people of Pecos," added Durost, "and we have reached an agreement which will help put people to work as quickly as possible."
---
©2002 Conway Data, Inc. All rights reserved. Data is from many sources and is not warranted to be accurate or current.