Subsidies At Last Secured, Ford
Unveils $818-Million Ontario Expansion
Ford of Canada President and CEO Alain Batty (left) said that the retooling and renovation of the existing Oakville plant (right) "not only strengthens the future of the Oakville plant, but the future of the community, the province and the country."
by JACK LYNE, Site Selection Executive Editor of Interactive Publishing

OAKVILLE, Ont.
Ending an anxious eight-month wait, —
Ford Motor Company
(
www.ford.com
), has picked
Oakville, Ontario
(
www.ontariocanada.com
) for an US$818-million expansion. What's more, in a major departure from historic form, Canada and Ontario have together ponied $164 million in subsidies.
The automaker will retool and renovate its existing Oakville auto assembly operation, transforming it into a flexible manufacturing plant, Ford of Canada President and CEO Alain Batty explained at the project announcement on Oct. 29th. Ford has long had a presence in Oakville, some 35 miles (56 kilometers) west of Toronto. The company's huge existing assembly operation there is 51 years old. That facility covers almost 3.9 million sq. ft. (351,000 sq. m.), housing some 3,900 workers assembling the Ford Freestar and the Mercury Monterey.
In addition to the flexible manufacturing plant, Ford will create an Oakville R&D center focused on fuel-cell technology, Batty added.
"This investment not only strengthens the future of the Oakville plant, but the future of the community, the province and the country," Batty told workers and officials gathered inside the Oakville plant. "The flexible manufacturing plant will bring a new vitality to the economy, and the R&D center will help discover better ways to apply environmentally friendly fuel-cell technology."
With Ford cutting jobs, the project saves the existing facility's positions. And the new Oakville plant will likely add a third shift, said Canadian Auto Workers President Buzz Hargrove, creating "several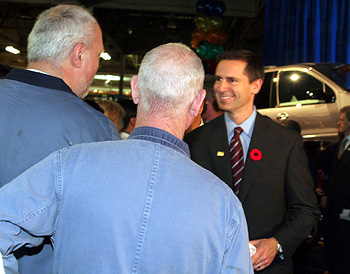 Ontario Premier Dalton McGuinty (pictured at right while greeting Ford Oakville employees after the expansion announcement) challenged Ottawa after the province passed the OAIS program by saying, "Now it's time for the federal government to pony up."
hundred" new jobs.
Ford: Without Incentives,
Project Perishes
The company's final site choice clearly hinged on hefty incentives - an attraction noticeably absent in expansions inside Canada's large auto sector. This time around, though, Ford made things crystal clear in early March: Without sizable government support, it wouldn't go forward with its Oakville plan. Ford, in fact, specified just how much in subsidies it would take - between $139 million and $208 million - for the Oakville
project to fly.
The Ontario government stepped up first, creating the Ontario Automotive Investment Strategy (OAIS) this year in mid-April. OAIS targets auto-industry manufacturing projects that either involve a capital investment of at least $245 million or create or retain at least 300 jobs. The program will award Ford's project about $82 million in incentives.
"We have put our money where our mouth is," Ontario Premier Dalton McGuinty said in April while announcing the creation of the OAIS initiative. "Now it's time for the federal government to pony up."
It would be another six months, though, before Ottawa's support materialized. In late October, Canada decided that it would also offer the Oakville project some $82 million in incentives.
That support, however, only solidified after government negotiators persuaded Ford that the federal incentives agreement, like Ontario's, had to include claw-back provisions. Those clauses require forfeiting some subsidies if the company doesn't attain as-yet-unspecified levels for total jobs and investment until some also unspecified time in the next decade. And those thresholds will apparently apply to
all
of Ford's Canadian operations, not just the Oakville plant.
At press time, Ford, Canadian and provincial negotiators were still hammering out the particulars of the claw-back clauses. Batty at the Oakville announcement declined to discuss project assistance. He allowed only that the federal and provincial support "helped us make the business case" for investing.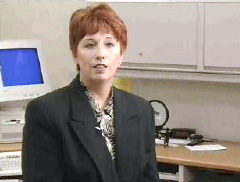 The retooled and rebuilt Oakville assembly complex will be "one of the most advanced automotive manufacturing facilities in North America," said Anne Stevens (pictured), Ford group vice president for Canada, Mexico and South America.
Officials: Incentives
Good Investment
Like many Ford plants, the 51-year-old Oakville auto assembly plant had been facing an uncertain future. Ford is implementing an aggressive cost-cutting plan, announced in early 2002 after the company lost $6.4 billion in two years. That plan calls for closing seven existing plants and cutting 35,000 jobs - 10 percent of the company's worldwide work force.
In fact, one plant that's already closed, the Ontario Truck Plant, sits adjacent to the Oakville facility. The 39-year-old pickup assembly facility employed 1,200 workers on one shift when the plant shut down in June of this year. At peak production in 1993, the Ontario assembly operation employed 2,100 workers.
"This is great news because it's a long-term investment in the people of Ontario," McGuinty said at the Oakville announcement. "Ford's decision to bring a state-of-the-art manufacturing facility to Ontario strengthens our economy and our work force."
Unlike Ford, federal and provincial officials weren't reluctant to discuss incentives. The project's subsidies, they asserted, represent a solid investment.
"I'm making no apologies for aligning myself closely with the auto sector," said McGuinty. "When the auto sector does well, we do well."
That industry does figure hugely in Ontario's economy. The province is home to 16 auto-assembly plants and some 400 auto-parts manufacturing firms. Ontario, in fact, makes one in every six vehicles built in North America, and the industry accounts for almost half of the province's globally exported goods. Compared to U.S. states, the province's auto output trails only Michigan.
The nation's overall auto industry will also be more competitive with Ford's project, said Canadian Human Resources Minister Joe Volpe. And that, he maintained, made it the right kind of project for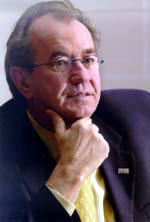 Canadian Auto Workers President Buzz Hargrove (pictured) said that the federal and provincial incentives "demonstrate that our political leadership understands what it takes to maintain and build a strong, viable, modern and sustainable auto industry for the future."
Ottawa's support.
"That C$100 million [US$82 million in federal assistance] will not only be worth its value," but will transform into many more hundreds of millions of dollars for the economy of our province and our country," said Volpe, who coordinated the federal negotiation team. "We need to ensure that companies like Ford see Canada as a place to invest, a place to innovate and a place to do business."
Ford Plants Going Flexible
Much of Ford's innovation will be in its new flexible manufacturing system, which will include reprogrammable tooling.
"The new Oakville assembly complex [will be] one of the most advanced automotive manufacturing facilities in North America," said Anne Stevens, Ford group vice president for Canada, Mexico and South America.
With the flexible manufacturing system, the Oakville plant will be capable of producing up to four different vehicles based on two product platforms, Stevens explained. And the revamped operation will be able to rapidly respond to market fluctuations, avoiding the time and expense required in traditional auto plant retooling.
Oakville will be Ford's third flexible manufacturing facility. The automaker already has fully operational flexible plants in Chicago and Dearborn, Mich. (Ford's headquarters city). By 2010, Ford plans to have three-fourths of its 19 North American assembly plants converted to the flexible system.
Flexible manufacturing is a key cog in Ford's design to unleash a veritable tsunami of new products to up market share. The automaker plans to deliver 65 new Ford, Mercury and Lincoln products in five years.
Fuel-Cell Center Helps Project
Meet Incentive Program Guidelines
The Oakville R&D fuel-cell center will be the first of its kind in Canada, Ford officials said. The

Ontario's performance-driven incentives show that the subsidies "are going to be legacies for Ontario, and they're going to be investments for the long term, not short-term handouts," said provincial Minister of Economic Development and Trade Joseph Cordiano.
operation will begin with a "fumes-to-fuel" operation converting paint-shop emissions into hydrogen fuel to generate electricity, they noted.
Combining R&D and fuel cells also fuels Ford by satisfying some project subsidy requirements. Canada may finally be getting into the incentives game. But its assistance is strongly focused on long-lasting benefits.
As Ontario Minister of Economic Development and Trade Joseph Cordiano noted after the OAIS program's passage, "Those [incentives] are going to be legacies for Ontario, and they're going to be investments for the long term, not short-term handouts."
OAIS, for example, requires any Ontario project that receives the program's largest possible incentive amount to meet guidelines in five categories. Ford in Oakville is receiving the initiative's highest subsidy, which is equal to as much as 10 percent of any project's total value. The five categories for maximum OAIS awards include innovation and research and development, infrastructure, energy efficiency, environmental technology, and training and skills development.
Ford's federal assistance has a similar focus. Canadian negotiators say that national aid is earmarked to support project areas involved in advanced engineering, environmental research and innovative uses of technology.
Project negotiations on claw-backs will ultimately define Ford's Canadian job and investment requirements. The automaker's Canadian presence is very broad. Ford of Canada employs nearly 16,000 people, with operations that include five vehicle assembly and engine manufacturing plants, two parts distribution centers, a national headquarters, and six regional offices.
Ontario has a disproportionate share of that work force. Ford of Canada has 11,700 employees in the province. In addition to Oakville, the company has major Ontario assembly plants in St. Thomas and Windsor.
Said McGuinty of the province's
quid pro quo
agreement, "It means that should they make some reductions in their investment at either St. Thomas, Oakville or Windsor, we can claw back our investment."