Big expansion plans in Indiana and Texas come as BP is struggling to strengthen the management of its much-maligned
American unit.
edeviled by its own recurrent bungles,
BP
is initiating two major U.S. expansions, one of them a key step in its efforts to steady the course of its troubled American operations.
The global petroleum giant started its one- two punch on Sept. 15, announcing that it's adding 2,000 new jobs at its U.S. headquarters in Houston. In rapid- fire fashion, BP made more big news on Sept. 20, unveiling plans for a US$3- billion expansion and upgrade of its refinery in Whiting, Ind.
BP is launching the two big projects as it's being bombarded with criticism. The company's U.S. arm is sporting a sizable black eye following a series of oils spills and pipeline leaks, a deadly refinery fire, and three federal investigations. (For more specifics, see accompanying chart, "BP's Mounting Miscues.")
BP faced scathing censure during last month's U.S. congressional hearings, which came in the wake of two major foul- ups at the company's oil operations in Alaska. The second snafu in August, when BP belatedly discovered severe pipeline corrosion, prompted the shutdown of half of the output from Prudhoe Bay, the biggest U.S. oil field.
BP received a hostile reception at last month's congressional hearings. Rep. Joe Barton (left) said that "BP's policies are as rusty as its pipelines," while Rep. Edward Markey (right) suggested that the company's two-letter name stood for "bloated profits."
"BP's policies are as rusty as its pipelines," Rep. Joe Barton charged as the hearings opened on Sept. 7. Barton, who chairs the U.S. House Committee on Energy and Commerce, pointedly cited "BP's corporate culture of seeming indifference to safety and environmental issues.
"If a company — one of the world's most successful oil companies — can't do the basic maintenance needed to keep Prudhoe Bay's oil field operating safely and without interruption, maybe it shouldn't be operating the pipeline," the Texas Republican added.
"BP stands for broken pipeline," said another committee member, Rep. Gary Welden. Rep. Edward Markey suggested instead that the company's two- letter name stood for "bloated profits." (BP reported record earnings of $25 billion for 2005.)

Houston Expansion Addresses
Two of BP's Major Trouble Spots
"We have fallen short of the high standards we hold for ourselves and the expectations that others have for us," BP America President Robert Malone told the House committee, which oversees energy- sector laws ranging from pipeline regulations to tax policies.
"I don't believe in bad luck," continued Malone, who was named to his post in July as part of BP's efforts to address growing concerns over the management of its American operations. "We recognize that there has been a series of troubling problems that are unacceptable to us and contrary to our values."
BP, he vowed at the hearings, would do "whatever it takes to set them right."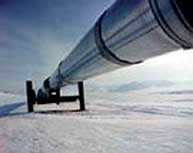 Pipeline problems: BP's Alaskan operations have been roundly criticized, particularly after the August leak at Prudhoe Bay (pictured in an aerial view below).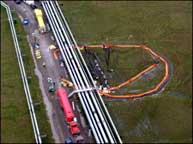 BP's 2,000- job Houston expansion is one of the steps that it's taking. That project will appreciably bulk up two North American arms that have been heavily criticized: Exploration and Production (E&P); and Gas, Renewables, Supply and Trading (GRS&T). (The company's string of American scandals has included alleged price fixing in the U.S. gasoline, crude oil and propane markets.)
BP's rapid growth in recent years has particularly strained the managerial structures of those two units, both based in Houston. Aided by a flurry of American acquisitions over the last decade that has included
Amoco
,
Arco
and
Castrol
, BP has become the United States' largest oil producer. But that fast- paced expansion has come at a cost, many industry analysts contend. Today's BP, they say, has an unwieldy American organizational structure that's stretched too thin and has failed to fully integrate the many acquisitions.
BP will add 2,000 new jobs to the E&P and GRS&T operations by 2010, said David Eyton, BP director of exploration and production technology. The new positions will be evenly split between the two units, he explained.
The expansion's first phase will include constructing a new seven- story, 390,000- sq.- ft. (36,231- sq.- m.) building for the GRS&T unit on BP's Westlake campus. The facility will be located on a 50- acre (20- hectare) property that the company recently purchased to expand its west Houston campus.
Malone called the Houston expansion "essential to the development of our businesses here [and to] enable us to thrive today and in the future."

Emphasizing the Environment
Malone sounded a strong pro- environmental note during the Houston announcement. That public posture is certain to be one of the central themes in BP's efforts to restore its reputation.
BP's Malone (right) said that the new Houston facility would be "environmentally friendly" and would qualify for the U.S. Green Building Council's top-tier platinum certification.
"The planned infrastructure improvements and the construction of environmentally friendly buildings will showcase our values in a way that is beneficial to our staff and to the greater community as well," the BP America president declared.
BP, Malone explained, is designing its new Westlake campus facility to qualify for platinum certification for
Leadership in Energy and Environmental Design
(LEED). Created by the U.S. Green Building Council, the LEED program has become the nationally accepted ratings benchmark for the design, construction and operation of high- performance green buildings. If BP's effort is successful, the new GRS&T facility will be the first structure in Houston to gain platinum certification, the highest LEED certification.
Groundbreaking for the building is scheduled for early 2007, with construction completed in fourth- quarter 2008, BP officials said.

Three- Phase Plan Also Includes New
Child Center, Commercial Development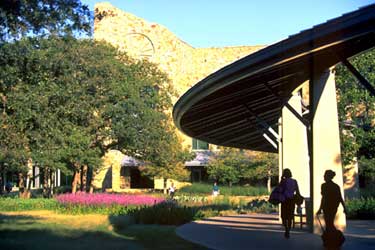 The 4,000 workers now at BP's Westlake campus in Houston represent the company's single largest employee concentration.
BP's second- phase Westlake expansion will include building a new and larger child development center and adding new fields for the center's team sports. BP is also considering adding training and development functions to the campus during the project's second phase, company officials explained.
The third- phase expansion will include evaluating the development of commercial facilities at the Westlake campus. BP hasn't announced a projected time frame for the project's second and third phases.
Houston, said Malone, "represents a strategic hub" for BP's North America E&P and GRS&T operations. The company already has almost 4,000 workers at its Houston campus. That ranks as the single largest employee concentration for BP, which has 96,000 worldwide workers.
The company estimates that it will invest about $250 million in the Houston expansion.

Indiana Expansion Will Elevate
Refinery's Use of Canadian Crude
BP's Indiana project will reconfigure the Whiting refinery so that it can use heavy Canadian crude oil for most of its feedstock. The expansion will increase the Indiana facility's motor- fuel production capacity by about 15 percent, adding 1.7 million gallons (6.5 million liters) of gas and diesel a day.
Located some 15 miles (24 km.) south of Gary, Ind., the Whiting refinery is already the second largest of BP's five U.S. refining operations. The facility currently produces about 4.5 billion gallons (17.1 billion liters) of fuel a year, enough to supply more than five million vehicles.
"After our investment, the refinery will have the potential to supply motor fuels to about six million automobiles," Malone said from Houston. The project will increase the operation's capacity for coking, hydrogen production, hydro- treating and sulfur recovery.
BP also considered expanding its Texas City, Texas, refinery. The company chose the Indiana operation instead because of its central Midwest location, its sizable capacity for reconfiguration, and the area's supporting infrastructure, BP Group Vice President for Refining Mike Hoffman explained at the expansion announcement in Whiting. The project "will modernize the refinery . . . [and] reposition it as a top- tier refinery well into the future," he said.
Safety, Hoffman emphasized, will be a high priority in the project.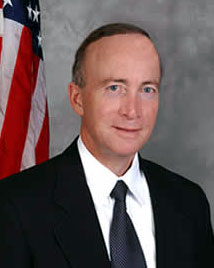 "More construction workers will be hired for this project than to build the new Indiana Stadium and Convention Center," noted Indiana Gov. Mitch Daniels (pictured).
"During this final planning period, we will continue to detail and align construction and refinery operations plans to ensure both are conducted safely," the BP vice president said. Hoffman added that the company would conduct "a rigorous inspection program to ensure that replacement and reconfigured equipment meets or exceeds industry standards and our expectations for ongoing integrity and reliability."
The refinery expansion will create as many as 80 new full- time jobs. At its peak, project construction will create some 2,500 temporary jobs.
"We are fortunate that Northwest Indiana has an experienced work force that can support a major construction project such as the one we have planned," said Whiting Refinery Manager Dan Sajkowski.
"More construction workers will be hired for this project than to build the new Indiana Stadium and Convention Center," noted Indiana Gov. Mitch Daniels.
The company plans to begin construction in Whiting next year. The targeted date for completing work is 2011, pending regulatory approvals.

Corollary Growth in Canada
The revamped Whiting refinery will increase its capacity for processing Canadian heavy crude oil by about 260,000 barrels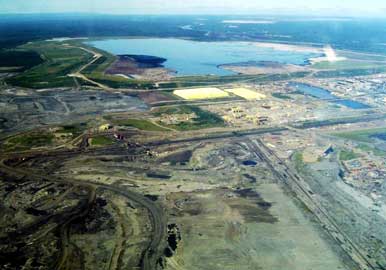 Syncrude Canada's mine (pictured) is one of the operations located in Alberta's oil sands, which hold the world's second-largest supply of recoverable oil.
per day. That will almost triple the operation's current capacity for processing Canadian crude.
By using so much more lower- priced crude, the reconfigured refinery will have lower operating costs. With the sharp increase projected in Canada's crude oil production, prices will likely remain in the reasonable range.
The expansion's economic impact will also register significantly in the Canadian economy.
"BP is pleased to invest in a project important to the economies of both the United States and Canada," said Malone. The Whiting expansion "provides a significant market for Canada's abundant heavy crude oil resources," he noted.
Alberta's oil sands hold an estimated 175 billion barrels of recoverable oil; that's the world's second- largest supply, second only to Saudi Arabia. Canadian firms like
EnCana
,
Suncor Energy
and
Syncrude Canada
are rapidly ramping up production from Canada's oil sands, which cover an area the size of Florida. EnCana, for example, is aiming for its operations to produce 500,000 barrels a day from its oil- sands properties by 2015. Currently, the company produces about 42,000 barrels a day.
Canada's National Energy Board released a study in June that projected that production from northern Alberta's oil sands would increase to more than 3 million barrels a day by 2015. That's almost triple the 1.1 million barrels a day produced last year.
BP is now in discussions with Canadian crude producers about supplying the reconfigured Whiting plant.

BP's Big Reorganization
In the meantime, BP in August quietly initiated its own wide- ranging review of its entire organizational structure.
That worldwide review is headed by John Mogford, vice president of safety and operations. Industry analysts are already comparing BP's extensive reorganization efforts with those of
Exxon
after that company's massive oil spill in 1989 at Alaska's Port of Valdez.
BP officials have said little about the specifics of the reorganization, offering only that they expect the process to take between five and 10 years. Meanwhile, BP has a legion of critics watching its every move.
The company, however, has one seemingly unlikely ally: prominent environmentalist Sybil Ackerman. Ackerman, who is legislative affairs director for the Oregon League of Conservation Voters, voiced her opinion in an op- ed feature that she wrote in the Aug. 31
Financial Times
.
"Environmentalists love to hate big oil companies," she said. "We should move beyond this knee- jerk reaction."
BP, Ackerman contended, "is deserving of censure, but not a vendetta." She called the London- based company "a model of responsible corporate citizenship on environmental matters," and warned that a BP witch hunt could do far more harm than good. "There is danger that some senators and representatives may use the Alaska problem as a club to retaliate against an oil company that has pushed hard for strong and responsible environmental measures."
Ackerman also said that how BP is treated will have an effect on the London- based firm's corporate peers.
"If environmentalists do not step up in support during BP's time of need," she wrote, "it will be a lesson to other companies that it does not pay to be green."
For more coverage of the BP refinery expansion, see the November issue of
Site Selection.