I
mprobably, politics and business share a common trait: Sooner or later, the major actors in both arenas
move
, propelled by anything from enlarged space requirements to electoral term limits. Invariably, the players come,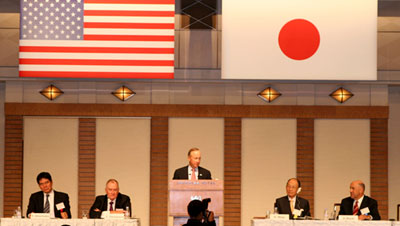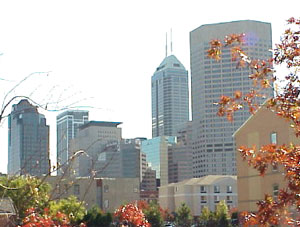 and just as surely, they go – as recent events in
Indiana
demonstrated.
It was at Indianapolis International where the fluid dynamics of both business and politics harmonically converged – though bound in diametrically opposite directions.
FoxConn Technology Group
, a Taiwanese powerhouse in high-tech contract manufacturing, is coming, bringing 1,400 new jobs into metro Indianapolis over the next two years, Hoosier State Gov. Mitch Daniels announced on Sept. 7th. Daniels, though, was just getting ready to go – though certainly not out of office. Instead, he was talking about FoxConn's expansion plans shortly before taking off on an Asian trade mission with almost 70 state business and government leaders aboard.
Indiana has been seeing a lot of that come-and-go scenario lately: state officials jetting out to woo overseas investors, foreign firms streaming in with sizable expansions. The Hoosier State is on a substantial roll for foreign direct investment (FDI). Daniels, for example, also announced on Sept. 7th that another Taiwanese company is expanding. Component and accessory manufacturer
ASUSTeK Computer
(ASUS) is relocating 300 call-center and service jobs across the Ohio River to Jeffersonville from Louisville, Ky., he explained.
"We went to Taiwan in 2005 in search of jobs for Hoosiers," Daniels said at the airport. "The timing of these decisions is coincidental, but they do provide more hard evidence that our international roadwork is a good investment of time and well worth the effort."

No. 1 in Japanese Jobs
As those two Taiwanese projects suggest, Indiana's gone global in a big way.
Japanese firms, though, have been the most active players in funneling FDI into Hoosierville. Indiana, for example, is the only U.S. state that's landed major manufacturing operations for all of the

Big Three of Japanese auto-making:
Honda
,
Subaru
and
Toyota
.
Japanese companies, in fact, employ more workers in Indiana than in any other Midwestern U.S. state, according to the
2006 Japanese Direct Investment Survey
that the Consulate General of Japan's (CGJ) Chicago-based office released in July. Using year-end 2006 data, the CGJ reported that Indiana was home to 218 Japanese firms that employed 42,780 Hoosiers and had invested more than US$8.7 billion. The state's Japanese job tally in the Midwest study was 20 percent higher than No. 2-ranked Illinois.
Japanese companies have continued to come. Tokyo-based
SMC Corp.
announced the newest expansion on Aug. 30th. The factory equipment-maker
will add 275 new jobs when it relocates to a new $45.5-million Indianapolis-metro facility
that will house its North American headquarters, engineering center and logistics operations.
"Since 2005, 28 Japanese businesses have chosen Indiana to locate or expand their business," Mitch Frazier, media relations director for the Indiana Economic Development Corp. (IEDC), tells the SiteNet Dispatch from his Indianapolis office. "Those companies have committed to create nearly 5,500 new jobs and make new capital investments of more than $1.3 billion."

A Sphinx in Matters Strategic
But while the state's FDI success is clear, the specifics of FoxConn's Hoosier expansion are anything but.
Undoubtedly, the Taiwanese firm is a powerhouse in electronics manufacturing services (EMS). Part of
Hon Hai Precision Industry Co.
, FoxConn is the world's No. 1 EMS player. After reaching almost $40 billion in 2006 revenues, the company is now shooting for 2007 sales of $55 billion. The EMS giant has an ambitious expansion program underway on three continents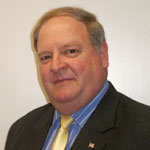 (
see accompanying "Speaking Sparingly" sidebar
).
After that, though, the specifics of FoxConn's strategy disappear into silence. The company's passion for secrecy is so pronounced that many observers consider FoxConn a veritable Sphinx of corporate strategy. Waiting for the company to supply explanatory specifics, they say, is much like Waiting for Godot.
"EMS companies generally are nowhere near as secretive about their activities as FoxConn is," Location Management Services Vice President John Schuetz explains from the consultancy's headquarters in Mission Viejo, Calif. "[Its] press has not been positive. But I would have to say that FoxConn is secretive to the point of corporate paranoia."
Terry Gou, Hon Hai's founder and owner, is reportedly the driving force behind that policy. In Indiana, FoxConn officials were conspicuously absent when Daniels announced the company's 1,400-employee expansion. That, Schuetz explains, typifies the company's general
modus operandi
for information dissemination.
"If you click on
the 'Newsroom' tab of the FoxConn Web site
," he says, "it has no content whatsoever under 'What's New?' The only thing you'll find there is under a separate, and full, section entitled 'Official Responses to Market Rumors'."
FoxConn, however, hasn't added any new content whatsoever to its online Newsroom section in the last nine months.

New Contract Spurred Expansion
Perhaps predictably, this publication's repeated queries to the company regarding its Indiana expansion went unanswered.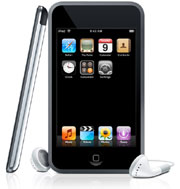 State officials provided what few specifics could be gleaned.
"FoxConn plans to invest approximately $15 million in its Plainfield facility," Frazier says. The company leases the 269,000-sq.-ft. (24,210-sq.-m.) building that it currently occupies in Plainfield, part of the west Indianapolis metro.
The catalyst for FoxConn expansion is "a significant new order from a customer," Daniels said at the airport. The governor didn't identify the corporate manufacturing customer. Daniels did say that the Taiwanese firm is working on securing another separate contract that could trigger more Indiana expansion. FoxConn's major customers include
Apple
,
Cisco
,
Dell
,
Hewlett Packard
,
Lexmark
,
Nokia
and
Sony
.
The company's 1,400 new Indiana jobs will pay average hourly wages of about $13, says Frazier. Some positions, including jobs for engineers and skilled technicians, should pay significantly more.

Did HP Figure in the Decision?
FoxConn's choice of a U.S. site isn't the industry norm. Analysts estimate that about 90 percent of consumer electronics products are now manufactured in low-cost locations, often by EMS companies.
"In consumer electronics, there are three major issues – cost, cost and cost. That's how competitive the market is," says Schuetz, whose company specializes in site selections and incentives negotiations for Fortune 500 firms.
Consumer electronics' intense cost focus was also a major point in a Bear Stearns report on the EMS sector that was released in June. "[We have] seen a continued trend of acquisitions, consolidation and restructuring by EMS providers in order to increase low-cost footprints, realign existing high-cost footprints, and diversify end-market and customer exposures," wrote Bear analyst Kevin Kessel.
FoxConn has sizable plants in place at low-cost sites. In addition to its huge Chinese complex in Shenzhen that houses some 250,000 workers, the company in 2005 opened a 2,000-employee production operation in Juarez, Mexico.
Schuetz surmises that the major driver for FoxConn's Indiana expansion is likely the company that inked the new contract.
"I would guess that this [project] is all about Hewlett Packard, which already has some of its products built in the Indianapolis plant," he says. "The other major factor could be logistics. The distribution network for HP products is already in place in Indianapolis." Indiana's capital city is home to FedEx's second-largest distribution hub and sits at the intersection of three major interstates.
FoxConn, however, could've apparently further lowered its operating costs by doing the manufacturing at a low-cost location like its Juarez plant. That it chose Indiana instead probably traces back again to the company doing the contracting, Schuetz suspects.
"The Juarez plant manufactures Lexmark [products], the Indianapolis plant, Hewlett Packard," he explains. "That's why I would have to assume the new contract is with HP."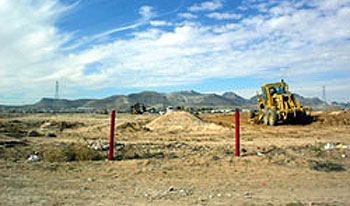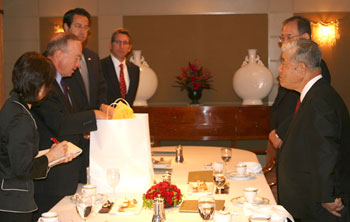 Some OEMs, Kessel pointed out in the Bear Stearns report, also place a premium on having their products built near both customers and corporate headquarters.
Indiana's "aggressive retention incentive program" could've been another factor in FoxConn's decision to expand in the U.S., says Schuetz. The state, Frazier reports, is providing the Taiwanese firm's project with as much as $5.9 million in tax credits and $200,000 in training grants, depending on job creation numbers.

Bringing Home More FDI Booty
However foggy the specifics of FoxConn's strategy remain, the company definitely has 1,400 new jobs coming to Indiana.
Daniels by now is back in the state as well, returning on Sept. 14th from his third Asian trade mission in three years.
"The governor's efforts are working," Frazier says of copious frequent flyer miles that Daniels is logging in his state business recruiting. "Following trips to Japan and Taiwan in 2005 and to Japan and South Korea in 2006, Indiana became home to a new 1,000-employee Toyota plant in Lafayette that opened this year. And
Honda is building a 2,000-worker facility
in Greensburg that will begin operations in 2008." (Toyota also has Indiana production operations in Princeton.)
Not many foreign trade missions, of course, prove so successful. Daniels, however, did return from this year's Asian trip with yet more incoming FDI.
Another Japanese firm, he reported, agreed to expand in the state during one of the governor's visits to corporate prospects. The state says that it will make a formal project announcement in the next several weeks.
Enjoy this original content? Bookmark it to share with your friends!