"W
e want to be a good neighbor,"
Hyperion Resources
Vice President Preston Phillips said in June last year, ending speculation about a jumbo-sized project in southeastern
South Dakota
that had been nicknamed "the Gorilla."
Yes, Phillips acknowledged at a press conference, it was Hyperion that was buying up all those big local land options. The rationale, he explained, was that the local area was on the short list for a massive new oil refinery – the US$10-billion Hyperion Energy Center.
That operation would be the first new U.S. refinery built since 1976. The plant, however, still faces multiple question marks before there's any construction in the tri-state area on the Mount Rushmore State's southeastern edge.
Unquestionably, though, the Hyperion Energy Center would make for one whopper of a neighbor.
Dallas-based Hyperion is eyeing a 3,882-acre (155-hectare) South Dakota site 12 miles (19 km.) north of Elk Point, part of the Sioux City metro that stretches into Iowa and Nebraska. If the so-called Siouxland Site is selected, it would see an estimated capital investment of $10 billion, the second largest in U.S. history, trailing only Boston's Big Dig.
The project's labor component is similarly massive. Privately held Hyperion says that the plant would have 1,800 employees making between $20 and $30 an hour on average. In addition, as many as 5,000 additional full-time jobs could be created by supplier facilities, other energy-related operations and spin-off companies, economic development officials estimate.
But it's the plant's
modus operandi
, not its size, that could be a key factor in shaping its site-selection future. Significantly, Hyperion's facility will use integrated gasification combined cycle (IGCC) technology to refine 400,000 barrels of Canadian crude oil per day into gasoline and diesel fuel.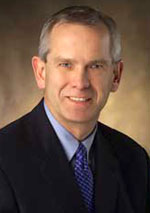 That, the company asserts, will produce emissions 80 percent lower than any existing refinery in California, the U.S. state with the most exacting air-quality regulations.
Hyperion, in fact, is vowing that the operation will be "the most environmentally sound energy center in the United States," creating "the gold standard by which all future refineries and related facilities will be judged."
Richard Benda, secretary of the South Dakota Department of Tourism and State Development, is one of the state leaders who see substance in the company's environmental claims.
"This is not your grandfather's oil refinery," Benda tells the SiteNet Dispatch from his office at the state capital in Pierre. "It is our belief that this plant will indeed be environmentally superior, a clean energy center that's one of the finest facilities in the world."

'The Epicenter of Clean Energy'?
South Dakota's prospective big neighbor got a bit closer to move-in on Jan. 16
th
: After a marathon five-hour meeting that night, the Union County Planning and Zoning Commission (PZC) voted 4 to 1 to recommend a zoning change for Hyperion's proposed site from agricultural to "planned development."
But several major steps remain before the Siouxland location can become a concrete possibility for the Hyperion Energy Center.
"The PZC's recommendation is just one part of the process," Benda explains. "The next step will be for the Union County Commission to formally approve the rezoning change. Ultimately, Union County will need to approve the rezoning through a referendum in order for Hyperion to make a decision on the site they will pick."
Such multiple hurdles are standard issue in the refinery industry, and they partially explain the lack of any new U.S. facilities in more than three decades. Building a new refinery is a slow-return-on-investment endeavor.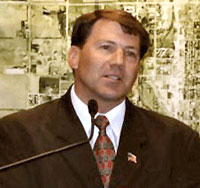 Moreover, with increasingly strict environmental regulations, a huge capital outlay is the required ante.
Hyperion, though, seems determined to go the distance on the project.
"They truly do want to bring a refinery here within our borders," Gov. Mike Rounds said in his Jan. 8
th
State of the State address to the South Dakota Legislature. "I've told [Hyperion] we would not hold up this plan with red tape, but we won't cut corners."
South Dakota business recruiters clearly see a major payoff if the Siouxland site gets the project nod.
"If South Dakota lands the Hyperion Energy Center, we would be the epicenter of clean energy production," Benda notes. "We anticipate that the project could attract other clean-energy operations. South Dakota already has an active energy development campaign, and we are seeing successes in the biofuels and wind development arenas. The Hyperion project will help us further build out this cluster and help us become a leader in the global energy industry."
But Hyperion's impact will go well beyond energy-centered operations. The plant, for example, will have an estimated economic impact of $13.7 billion a year on the area economy. Part of that impact will come from the average of 4,500 workers who'll be employed during the refinery's four-year construction period.
"This plant would create tremendous economic activity locally and throughout the three-state region," Benda says. "It would be the biggest project in South Dakota's history and probably will be one of the biggest in the U.S."

Moving In to Spread the Word
In the meantime, Hyperion has already set up an operation in Elk Point. But that downtown facility that opened on Main Street on Feb. 8
th
is a far cry from the refinery that the company may bring to the area. Only a few fulltime employees are staffing the office.
The Elk Point operation will serve as a center for publicly disseminating project-related information, with some space used for informational kiosks. The office will also include a conference room for meetings for visiting Hyperion employees and consultants.
"It has always been a priority for us to provide answers to the public, and this office is another way for us to do just that," Hyperion Vice President Phillips said in a statement accompanying the Elk Point office's opening. "It also helps demonstrate our commitment to investing in Union County and the surrounding area as we move forward in our site-selection process."
Hyperion has already discussed the planned refinery at a series of lengthy community forums. Company officials have repeatedly emphasized the plant's environmental standards during those meetings.
"This will be one of the premier refinery projects in the United States," Hyperion executive J.L. "Corky" Frank, a former president of Marathon Ashland Petroleum, told the PZC at its Jan. 10
th
public meeting. "It will set the benchmark on environmental standards in the United States. Any new refineries that will be built tomorrow will be established by this one. Modifications to existing refineries will fall into the same category."

Plant Would Go Online in 2014

Hyperion, though, knows that it's going to need to do a lot more explaining to sell the project to local residents. The refinery that the company wants to build diverges significantly from the norm.
One major difference would be the IGCC technology that Hyperion plans to utilize. That process combines petroleum coke gasification and combined-cycle power generation. The plant would use oxygen to partially combust petroleum coke to produce a synthesized gas, or syngas. That syngas would then be processed to remove sulfur, particulates and other emissions, with the byproduct producing hydrogen, power and steam for the refinery.
"There will be no asphalt or no heavy fuel oils as such," Frank told the PZC last month. "That is one thing that makes it very good mating of the processes to make something environmentally friendly."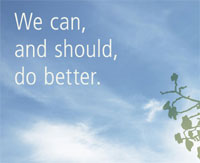 State officials feel that Hyperion can attain that goal.
"We believe that this project can be done the right way and have minimal environmental impacts after meeting the South Dakota Department of Environment and Natural Resources' permitting standards," Benda says. Hyperion, he feels, is working hard to fully inform the public.
"We believe they are doing their part to make this a very open and public process," Benda notes. "Hyperion has held numerous informational meetings, and they have an outstanding
Web site
that provides a wealth of information."
That information dissemination is part of the very long time line in getting the Hyperion plant online. Permitting and planning will take until 2009, when construction would begin if everything goes according to plan. The plant would then become operational in 2014.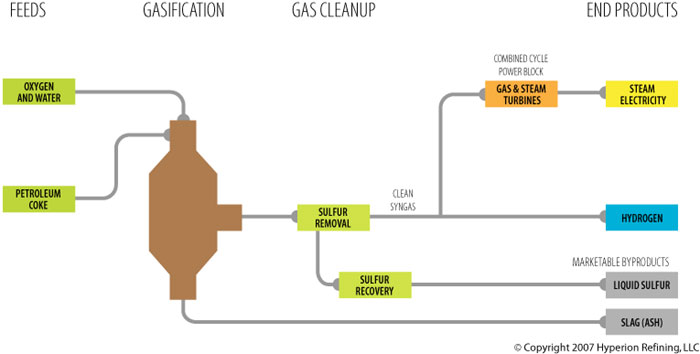 The Pivotal Local Vote
The Union County voter referendum, though, will likely play the pivotal role in determining if the outsized refinery sets up in Siouxland.
"Our best guess is that a county-wide vote could possibly take place in conjunction with the primary election to be held on June 3
rd
," Benda says.
The Union County referendum will likely be a hotly contested affair.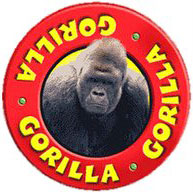 Both pro- and anti-project groups have organized to make their voices heard.
Sharp divisions in local opinion were evident at the PZC's marathon Jan. 16
th
meeting. More than 500 people jammed into the Elk Point-Jefferson High School gymnasium for the session that began at 7:00 p.m. Strikingly, 106 of them were registered as speakers. The commissioners' vote recommending the zoning change didn't come until shortly before midnight.
Some of the arguments made at the Jan. 16
th
PZC meeting concentrated on the facts of the project. Others, though, were more centered on the sizable sea change that the Hyperion Energy Center represents. The plant site would be twice as large as the city of Elk Point, which has about 1,800 residents.
"Go away and leave us alone," Elvera Wilken, who lives two miles (3.2 km.) from the South Dakota site, said at the PCZ meeting. "It will upset our peaceful community."
Hyperion apparently has other options if it fails to get Union County voters' seal of approval. After starting its site search with 30 locations in seven states, "a handful" remain "for further due diligence and consideration," Hyperion said in a release.
The company, though, seems particularly keen on the Siouxland site.
"Union County has a unique combination of characteristics that make it ideal for the nation's first environmentally friendly, state-of-the-art energy center," says the Hyperion Energy Center Web site. "Geographically, it is in the Canadian crude oil corridor, close to good rail and highway transport, in the vicinity to many major markets and [has] an abundant source of water."
The company also praises the state's "excellent business climate" and residents' "spirit and values that lend themselves to a visionary project."
From all outward appearances, then, the South Dakota site seems to be the focal point of Hyperion's efforts.
"All the effort we've made to be open and transparent is paying off tonight," Phillips said at the PZC's Jan. 16
th
meeting, where the company's plant moved a little farther down the road to reality.
Enjoy this original content? Bookmark it to share with your friends!