The Sunshine State's Atlantic coast has landed the Brazilian air giant's first-ever American production facility. And Embraer's project came to Florida traveling much like the new Phenom executive jet that the company will make there – that is, moving very, very fast.
F
lying its first sortie into the world of U.S. manufacturing, Brazil's
Embraer
is lowering its landing gear over Melbourne, Fla.
The world's fourth-largest aircraft-maker plans to build a 200-employee production facility at Melbourne International. The Brevard County operation will assemble two models of the Phenom, the company's hot-selling new executive jet.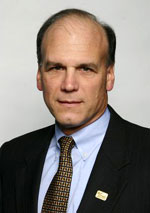 For Embraer, the
Florida
expansion is another big step in its fast-track drive to capture more of the mushrooming market for very-light and mid-light business jets. And for Florida's Space Coast, Embraer's first U.S. plant represents a significant step in coping with the scheduled 2010 shutdown of NASA's space shuttle program.
The timing of the Brazilian firm's decision, however, is raising some eyebrows. Battling tough economic times, many U.S.-based manufacturers are instead cutting back domestic production, sending some of those jobs offshore to lower-cost locales. Embraer, however, is headed in a diametrically different direction.
"They've got courage," Florida Gov. Charlie Crist said at the expansion's May 13th announcement, held inside the Hilton at Melbourne International. "You know, in order to be a leader you've got to have courage."
Embraer's leader, President and CEO Frederico Curado, acknowledged the economic risks inherent in expanding now. But establishing an American manufacturing beachhead, he explained, is "a strategic move" driven by business opportunities.
"We do not see the current crisis in the United States as a long-term one," Curado said. "We do believe in the recovery of the U.S. economy.
"I see many companies leaving the U.S. We just think the opposite," he continued. "We think this is the right moment to invest in the U.S. and be ready when the crisis is over."
Significantly, Embraer's investment in Melbourne will greatly strengthen production's proximity to a vital customer base.
"Embraer's strategy for this project is to bring us closer to our North American executive aircraft customers," Gary J. Spulak, president of Embraer Aircraft Holding, Inc., the company's U.S. subsidiary, tells the SiteNet Dispatch.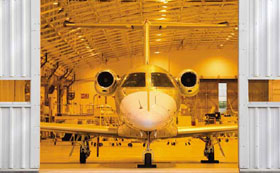 "Those customers represent by far the largest market in the world for the Phenom airplanes."
U.S. buyers, in fact, currently account for about 60 percent of
all
of Embraer's private aircraft sales, according to company officials.

'Fastest Ramp-Up' Ever
The US$50-million facility on south Florida's Atlantic coast will build two very light jets – the four-passenger Phenom 100 and the nine-passenger Phenom 300 (see accompanying comparative chart).
The Melbourne expansion comes as Embraer is bringing the Phenom online with uncommon speed. Luis Carlos, Embraer Executive vice president of executive jets, has called the Phenom "the fastest ramp-up" in company history.
Embraer is now hitting high Mach velocities in bringing the Phenom to market (see "Rapid Ramp-Up"). The company in April launched Phenom 100 production at its newly expanded Brazilian complex in Gavião Peixoto in São Paulo state. Initial deliveries will soon follow in the fall 2008, the company says.
Similarly, the newer Phenom 300's ramp-up is moving in high-acceleration style: The Phenom 300 prototype first flight was on Apr. 29th; Embraer will begin deliveries of the 300 in mid-2009.
And like Embraer's Phenom ramp-up, the company's search for its first U.S. manufacturing location moved at a quick-pace tempo.
"This was a national site search, and from our side, the whole process from start to finish was about
four and a half months
," Lynda Weatherman, president and chief executive officer of the Economic Development Commission of Florida's Space Coast, tells the SiteNet Dispatch. "That's really pretty quick.
"The state submitted Florida's first list of potential sites in January," she continues from her office in Rockledge. "We had our first one-on-one briefing with Embraer on the project on Feb. 12th, and we submitted our response to the project RFP on Feb. 29. And by the middle of May, they'd made their final decision. So for us, it was fast and it was furious."
But though the process may have been fast, it was also methodical, Spulak emphasizes.
"Over the last year, Embraer performed a very thorough blind national analysis to develop a short list of potential sites to locate this project," he explains from his office in Fort Lauderdale. "Given the specific operational requirements and strategies, we eventually narrowed them down to five sites in three states." Melbourne, he adds, wasn't selected until the company "performed our due diligence on all of those five sites."
Florida, Spulak adds in discussing the site-selection process, also did some advance work with Embraer late last year: Gov. Charlie Crist made a five-day trade mission to Brazil in November of 2007. One of that mission's key visits was to the São José dos Campos headquarters of Embraer, which already has its U.S. base in Fort Lauderdale.
"Gov. Crist visited our headquarters last year as part of his trade mission to Brazil," Spulak noted. "He clearly expressed the state's interest in supporting any of Embraer's future expansion projects."
Florida, says Weatherman, submitted 14 sites in January in the state's response to the blind inquiry that turned out to be Embraer.
"Two of Embraer's finalist sites were in Brevard County," she notes. "The other Brevard site was at Space Coast Regional Airport in Titusville. Embraer hasn't identified the three other U.S. sites."

Market Response: Pretty Phenomenal
Like the Phenom's ramp-up, the swiftness of Embraer's U.S. site search was largely governed by a simple law – supply and demand. The Phenom thus far is squarely hitting a very sweet market spot.
In fact, if you ordered one of the planes today, even with production underway, it couldn't be delivered until
2011
. Embraer says that it has more than 750 standing orders for new Phenoms. And each of those small planes involves a big-ticket outlay. The Phenom 100's base price is $2.95 million; the Phenom 300's is $6.65 million.
The strong Phenom demand, though, is certainly no surprise inside Embraer. Company officials have been projecting that very-light and mid-light planes will account for 45 percent of global demand for business jets from 2008 to 2016. That amounts to roughly $77 billion in potential business – a compelling argument to get the Phenom into production and in the right place.
Embraer decided that Melbourne was the right place to start U.S. manufacturing – but
The Phenom 100 is pictured during its first flight (right) in Brazil in July of 2007. Inside the 100 (left), accommodations are decidedly on the roomy side.
there will be more than production going on at the site.
The 150,000-sq.-ft. (13,500-sq.-m.) plant in Brevard, which will include a paint shop, will do final Phenom assembly on eight Phenoms a month. At the same time, the Gavião Peixoto plant will continue to perform final assembly on 14 Phenoms per month. And the Phenom's fuselage sections, wings and some other components will continue to be made at another just-expanded plant in Botucatu, Brazil, in São Paulo state.
The Brevard County operation, however, will play other significant roles. The site, for instance, will take over the lead role in all Phenom testing. And the 25-acre (10-hectare) Melbourne location will also serve as a key contact point with consumers. Embraer plans to build a separate sales showroom on the Brevard site, where customers can look over the planes, choose paint schemes and interior furnishings, or take final delivery.
"Another obvious benefit to our customers in locating this project in Melbourne will be the greater logistical ease for designing and picking up their aircraft," Spulak said. "Considering the shorter distances involved as compared to Brazil, that allows a significant reduction in the associated time and costs."

A Manufacturing Cluster
The showcase component of Embraer's first U.S. production operation elevated the importance of quality of life in the site-selection decision, Weatherman feels.
"The Phenoms, as you know, cost a considerable amount," she notes.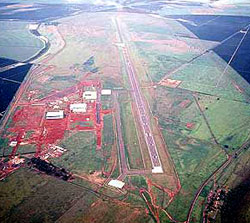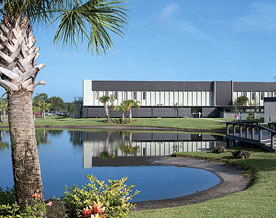 "The smaller plane, the 100, is almost in a sense a personal one for general aviation. There are going to be a lot of people with high net worth who are going to be making two-to-three-day visits to the site to preview the planes, pick out what they want, do touch-and-go's and accept delivery.
"So the site that Embraer picked had to be something special," Weatherman continues. "There needed to be a nice quality of life, where people could fly in and have things to do. The Melbourne site is in an attractive area, and we've got things for people to do when they visit, such as beaches and a four-star hotel."
At the same time, Brevard County's manufacturing density was another significant draw for Embraer.
"We've got about 100 percent more manufacturing in Brevard than Florida has on average," Weatherman notes. "We are a pretty unique breed compared to the state's average labor base."
Brevard manufacturing operations accounted for 10.9 percent of the county's total employment, according to state data. For Florida as a whole, manufacturing now accounts for 4.6 percent of total jobs.
More specifically, Brevard already has a large contingent of manufacturers whose
modi operadi
are much like Embraer's. Many, in fact, are in the same aviation/avionics industrial sector.
Rockwell Collins
, with a 1,250-employee operation in Melbourne, is the biggest player outside the orbits of NASA and the U.S. Defense Dept.
Avidyne
and
Liberty Aerospace
also have sizeable local manufacturing plants.
"We have a generation here of trained manufacturing employees working in a technical environment," Weatherman says. "That added to our argument."
Embraer was listening.
"The availability of a skilled labor force was one of the significant operational requirements for the company's first U.S. plant," Spulak says. "Embraer gave the Space Coast area very high marks in that category."
Embraer's 200 new positions in Melbourne will span a broad skill range. Job functions will include assembly, production planning, logistics and quality control, interior design, administration, engineering, painting, and flight testing.
Embraer says that local hires will fill most of the 200 new positions, with the jobs paying $50,000 a year on average. That's 28 percent above Brevard County's average wage of $39,218.

The Shuttle Factor
There was another labor factor at play as well: the shuttle program's 2010 shutdown. Embraer is well aware of the kind of talent that NASA may lay off.
"We would certainly hope," Spulak says, "that Embraer could hire employees now working on the shuttle who ultimately may be affected by the program's conclusion."
Weatherman thinks that the number of jobs that NASA will cut will likely total around 3,500. "Landing Embraer is a first small step in mitigating that," she says.
The community is working on numerous other fronts to offset NASA-related jobs losses. Another project that will help is the 400 jobs that
Lockheed Martin
will add after landing
the prime contractor slot for the Orion Crew Exploration Vehicle
(CEV),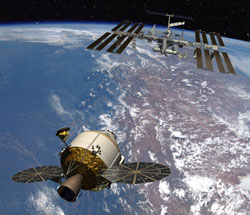 part of the Project Constellation plan to land on Mars. Lockheed Martin plans to center its CEV work at its Brevard County operations, where it already has more than 800 employees.
The Space Coast EDC is also targeting other growing sectors like space travel and tourism, landing companies like
SpaceX
and
United Launch Alliance
. In addition, the group is recruiting satellite manufacturers and operators as that sector enjoys a resurgence.
"I think at the end of it," says Weatherman, "after the shuttle program shuts down, this community might be even stronger and more diversified."

Incentives Get Final Signoff
In the meantime, Embraer is moving forward on the Melbourne plant that will build the Phenom jet.
For one thing, the company now has its final incentive package signed, sealed and delivered. Embraer on June 3rd went before the Brevard County Board of Commissioners and received final approval for a $1.8-million cash grant – the equivalent of a 10-year tax abatement.
That OK, however, didn't come without some friction. The grant passed by a 3-2 vote. The Embraer project is the first to ever receive up-front payment from Brevard, rather than the traditional tax abatement.
"But if we hadn't gotten the grant, rather than the abatement, I don't think we would've been one of the finalist sites," Weatherman says. "We had the tax abatement in our first RFP, but Embraer came back to us and told us that it wasn't helpful to them. It just didn't meet their business needs at the time. So we had to get creative and devise a workable incentive package if we were going to stay in contention for that expansion."
Embraer's total incentives for the Melbourne expansion will be worth about $12.5 million.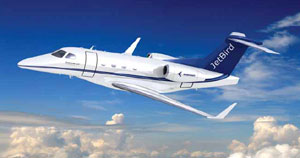 In addition to Brevard's $1.8-million grant, the project subsidies include:
• As much as $8.5 million from Florida, including up to $5.5 million in from the governor's Quick Action Closing Fund, $2 million in road improvement funds, and roughly $1 million in Qualified Targeted Industry state tax abatements.
• More than $1.2 million from Melbourne, including about $790,000 in city tax abatements, a $440,000 impact-fee waiver and a $25,000 grant for site work.
• A land lease fee waiver from the Melbourne Airport Authority worth more than $261,000, applying during the first year of the company's lease at Melbourne International.
• $800,000 from the Brevard Work-force Development Board (WDB) for worker recruitment, screening, training and pre-employment workshops. In addition, the WDB will provide a $280,000 grant that Embraer has agreed to match.
All those players, though, can expect some further payoff from Embraer's expansion. The Space Coast EDC is projecting that the Melbourne plant will create about 330 additional jobs to support the facility's operations.
The larger question awaits the long term: How many supplier operations might Embraer bring along with its plant?
"Embraer at first is going to work with its supply chain network where those suppliers are located now," Weatherman says. "But if the company develops a critical mass in Melbourne, suppliers are going to have to move here.
"The company has been very verbal about talking about the opportunities for suppliers to expand here," she continues. "One of the big draws for them with the Melbourne site is that it doesn't have a lot of development around it. It's a site that Embraer could grow into."
Enjoy this original content? Bookmark it to share with your friends!