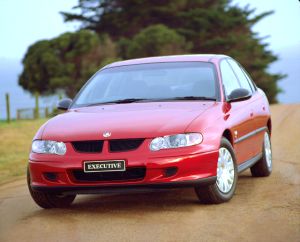 MELBOURNE, AUSTRALIA --
It was a bidding war that spanned three continents before winding up down under. There, after months of heated competition, Melbourne, Victoria, beat out Adelaide, South Australia, for Holden's new US$400 million, 600-employee V6 plant.
The deal includes $50 million in incentives from the Victoria government (
www.vic.gov.au
) for Australia-based Holden (
www.holden.com.au
), a General Motors (GM at
www.generalmotors.com
) affiliate since 1926. Holden Chairman and Managing Director Peter Hanenberger wouldn't discuss the incentives' specifics. He allowed, however, that Victoria's subsidies "were a very, very important part of the whole business case.
"I would also like to acknowledge the role of the federal government (
www.federal.gov.au
) in the process," Hanenberger added, "in particular the ACIS - the Automotive Competitiveness and Investment Scheme - which was a crucial element in attracting the engine manufacturing facility to Australia."
---
---
Plant's Substantial Exporting
Prompted Worldwide Competition
Far more than the two Australian sites were involved, though, in the lengthy competition, which ended with GM's picking a location in Fishermen's Bend, five miles (eight km.) west of the city of Melbourne.
Earlier, the competition spilled over into Europe and the United States, GM officials reported. An undisclosed number of GM's European and U.S. units made strong bids for the project, which will include substantial exporting of the plant's new all-aluminum V6.
Holden officials, in fact, anticipate annual export sales of $450 million from the new Victoria plant, which will come online in 2003 or 2004. Of the 250,000 engines that the plant will annually manufacture, some 100,000 will be exported to Opel, Saab and Vauxhall, all GM European affiliates. Holden officials also anticipate that the Victoria facility will supply Italian automaker Fiat's new V6 vehicle scheduled for a 2003 launch.
"This engine plant was won for Australia against the strongest of global competition and places beyond any dispute our status as a world competitive nation," Hanenberger said in Port Melbourne as the site was announced. "The location decision . . . clearly recognizes that we have the skills base and infrastructure in place to justify such a significant investment here in Victoria."
Although Holden commissioned "a wide range of independent studies," Hanenberger continued, "it was an extremely close decision, with each option having its individual strengths. Holden spent many weeks weighing up the factors involved to ensure the final decision was the right one."

Good News For Beleaguered
Four-Cylinder Plant in Melbourne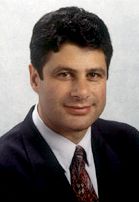 Facilitating that final decision was Victoria's $50 million incentives package. South Australia's incentives offer reportedly totaled between $34 million and $37 million. Victoria's initial bid was similar, at $38 million. Then, in the final stages of negotiations, Victoria upped the incentives ante, according to
The Melbourne Age
(
www.theage.com.au
).
Ironically,
both
finalist locations have been Holden headquarters cities during the company's 145-year history. Adelaide gave birth to the firm, founded in 1856 as J.A. Holden & Co., a saddlery business. In 1936, the firm that had become an automaker relocated its headquarters to Fishermen's Bend.
The new V6 plant triggered a huge sigh of relief at Holden's existing four-cylinder plant in Fisherman's Bend. That facility's future had been shadowed by the financial woes of South Korea's Daewoo, one of the plant's biggest clients.
"It's a great day for Australia, a great day for Holden and a great day for Victoria," Victoria Premier Steve Bracks (
www.premier.vic.gov.au
) told cheering workers at Holden's Fisherman's Bend plant. "The reason Holden made this decision is because of you, the management and the workers, who have been working together to achieve this, so congratulations."
---
---
Union Leaders Praise Premier
Holden's new plant comes as particularly good news for Victoria, which has seen its manufacturing ranks thin in recent years.
Holden's Australian plants, however, have enjoyed strong domestic and export demand. Even with the Daewoo downturn, the Fisherman's Bend plant totaled record production of 390,000 engines in 2000. And Holden's Elizabeth, South Australia, auto-assembly plant produced a record-setting 133,016 vehicles in 2000.
Union leaders credited Labor leader Bracks' aggressive involvement as a critical factor in Victoria's win. Denis Napthine, leader of the opposition Liberal Party, backed Bracks' efforts, calling the Holden plant "beyond politics."

Holden Exec: Location Satisfies 'The Fundamentals'
Similarly, the location decision went beyond incentives. Hanenberger detailed "the fundamentals" that the location had to satisfy:
"a timely completion of the project to ensure our obligations to our export customers are achieved,"
"internationally competitive work practices in partnership with employee and union representatives," and
"ensuring the extremely high expectations of our domestic and export customers are met."
Victoria, he explained, met those requirements, offering a deepwater port and well-developed freeways, quality rail links to Holden's South Australia plant, and a skilled labor force. Holden, in fact, plans to rapidly increase its original commitment. By 2005, the company is projecting a total investment of $700 million in the new Victoria facility.