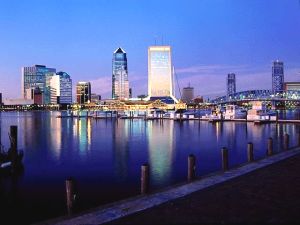 FLEMING ISLAND, FLA. --
Florida and Clay County have bet a sizeable chunk of incentives on AmeriCredit (
www.americredit.com
), which has carved out its successful corporate niche by gambling on high-risk loans.
The result: Fort Worth, Texas-based AmeriCredit has decided to build a new 538-employee loan-servicing and collection center in Fleming Island in Clay County, located just south of Duvall County, which includes Jacksonville.
Totaling US$2.8 million, the incentives aren't massive -- at least not by "Blockbuster Deal of the Week" standards. But the project's 538 new jobs are certainly big-league -- particularly given Clay County's bedroom-community status. An estimated 60 percent of county residents currently commute to Jacksonville-metro jobs.
---
---
Executive: 'We Did Our Homework'
Likewise, the incentives are big-league stuff for AmeriCredit's bottom line. The $2.8 million package equals almost a quarter of the company's capital expenditure in the 85,000-sq.-ft. (7,650-sq.-m.) Clay County facility.
The site search was wide ranging, AmeriCredit executives reported.
"Before selecting Clay [County], we searched the nation," Executive Vice President Cheryl Miller told a meeting of the Clay County Economic Development Council (CCEDC
www.clayedo.com
). "I feel like we did our homework. This was the only community we found all the elements we were looking for."
The other finalist sites were Toronto, plus three other Northeast Florida locations. Clay County's winning mix, Miller explained, came from the community's commitment to economic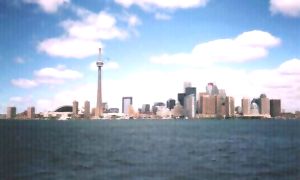 development and its quality of life, growth in the area's skilled labor force, and "a marvelous attitude of cooperation and hospitality from everyone [here]."
Clay County's labor pool is steadily deepening. The county's current 145,407 residents mark a 37.2 percent increase since 1990. Analysts are predicting a 40 percent increase in the Fleming Island area's population from 2000 to 2005.
---
---
Commissioner: Project 'Gigantic Step
In Resolving Job Shortages'
The $2.8 in incentives included:
A tax rebate of up to $2.15 million from the Florida Qualified Target Industry (QTI) Tax Refund Program (www.floridabusiness.com), based on AmeriCredit's creating a projected 538 jobs with an average annual pay of $32,000, 155 percent of Clay County's average. The tax rebate goes into effect after AmeriCredit has created the jobs. The county will provide 20 percent of the refund, with the state picking up the rest.

Clay County's 10-year economic development grant of $661,402. The grant will repay the project developer 75 percent of ad valorem taxes for five years and 50 percent for the next five years. County commissioners unanimously approved the package for the project, praising it for easing commuting woes and adding commercial revenues. "I think this is going to be a gigantic step forward to resolving some of Clay County's job shortages," Commissioner Patrick McGovern said.
County economic development officials said that they had been working with the prospect since spring 2000. Fast-growing labor and incentives have drawn a number of other major projects to the county. BellSouth, for example, is building a 1,000-job service center (see Sept. 14, 2000, "Blockbuster Deal"), and HCA has announced a 540-job service center.
Officials credited those successes to the county's membership in the Jacksonville Chamber of Commerce's Cornerstone regional marketing program (
www.expandinjax.com
), which promotes Northeast Florida's Baker, Clay, Duval, Nassau, Putnam and St. Johns counties.
Explained CCEDC Executive Director Orien Pass, "We've been actively involved in the regional economic development approach for about five years, and we are certainly pleased with the results. The alliance with Cornerstone bolsters Clay County's marketing on a national level and is extremely important in broadening all aspects of our economic development efforts."
Savvy High-Risk Loan
Management Spurs Fast Growth
AmeriCredit's business niche -- high-risk loans - may seem perilous. But the Texas-based firm has soared where numerous others have crashed and burned.
At yearend 2000, AmeriCredit's auto-loan management portfolio totaled $8.2 billion. Sales of $509.7 million in 2000 marked at 51.9 percent increase, while net income of $114.5 million signaled a 53.1 percent uptick.
Part of AmeriCredit's success owes to its proprietary system for scoring applicants' creditworthiness, which links interest rates with credit-risk levels.
Project on the Fast Track
AmeriCredit's work force is also rapidly expanding. Yearend-2000's 3,048 employees marked a 36 percent increase. Eager to capitalize on its growth surge, the company is moving rapidly to get its new facility online. "Construction is on a very tight schedule," Miller said.
AmeriCredit wants the building's first floor finished by June 1, with the second finished by July 1, according to Greg O'Brien, vice president with Atlanta-based developer Adveco (
www.adveco.com
). Adveco initially planned to use the site for a smaller speculative facility focused on e-business. The developer picked Jacksonville-based Elkins Constructors (
www.eicelkins.com
) as the builder.
"[The project] is being fast-tracked by everybody involved, including the Clay County Utility Authority, the building department and the zoning department," said County Manager Bob Wilson.
AmeriCredit plans on having 208 Clay County employees by December 2001, adding 220 by yearend 2002 and another 110 by yearend 2003. The company has an option to expand into an adjacent 15,000 sq. ft. (1,350 sq. m.).
LOOKING FOR MORE? BROWSE THROUGH THE "TOP INCENTIVES DEALS" ARCHIVE