BRUSSELS and LEEDS, ENGLAND --
A regional economic development plan has paid off handsomely for Yorkshire Forward (
www.yorkshire-forward.com
). The European Commission (EC at
www.europa.eu.int/index_en.htm
) has awarded a grant of some US$430 million to Yorkshire Forward, which represents England's economically ailing Yorkshire and Humber regions.
The Objective 2 assistance from the EC's Structural Funds Program will be distributed through 2006. The funds will support some 9,500 firms in Yorkshire and Humber, according to EC officials' estimates, with the goal of creating 36,000 new jobs.
---
---
The undeniably big $430 million contribution is squarely aimed at small businesses.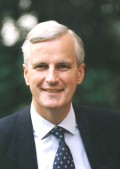 "This decision demonstrates the continued support of the European Union for economic growth and job creation in UK regions," said European Commissioner for Regional Policy Michel Barnier. "I know that in Yorkshire and the Humber, industrial, urban and rural areas alike are in need of assistance, and this Objective 2 plan will help."
Specifically, Barnier explained, the EC's $430 million will lend a hand "by promoting economic diversification through assistance for small and medium-sized enterprises, helping the development of key employment-generating locations and funding the economic development of the neediest communities in the regions."
---
---
Regional Plan Responds to 'Two-Speed Economy'
The mammoth financial infusion marks a major leg up on the economic development ladder for Yorkshire Forward. The agency was created in April of 1999 with the avowed goal of becoming "the driving force behind the economic regeneration of Yorkshire and the Humber."
Hard-hit by what Barnier called "economic and social re-conversion," the two regions had no overarching promotional agency until Yorkshire Forward was created. The new agency hammered together a regional development program, which EC officials praised in announcing the funding.
"For the first time, using strategies and relationships built over the last few years, we have a truly regional plan. Local authorities will be among the key deliverers, but they cannot do it in isolation, any more than Yorkshire Forward can," Leeds Councilor and Regional Chamber Chairman Brian Walker commented when Yorkshire Forward submitted its plan as part of last year's bid for EC funding.
"For my own city of Leeds, this application recognizes the potential of those left behind in our two-speed economy," Walker continued. "For industrial areas in decline and for rural areas and market towns, there will be new opportunities to make a real difference to people's lives."
Hard-Hit South Yorkshire Lands
Insight Enterprises' European HQ
"This is excellent news, and it is vital that all available funding is marshaled in support of delivering the regional economic strategy objectives," Yorkshire Forward Chairman Graham Hall commented. "Objective 2 [funding] will have a particularly important role in helping improve the availability of finance for business, [increase] the number of start-up businesses, as well as helping us make the Humber Trade Zone a reality."
Whether the funding succeeds in its ambitious goals, however, will to great extent depend on whether $802 million in public and private-sector contributions materialize. That $802 million is the amount that EC officials are projecting will be generated by the EC's $430 million grant.
The EC's Objective 2 funding will affect an area that includes 1.6 million Yorkshire and Humber residents. Not included in that area is South Yorkshire, which is eligible instead for Objective One aid, the highest level of assistance that the EC provides.
Economic restructuring has particularly devastated South Yorkshire, where once-robust coal, steel and engineering industries have withered. South Yorkshire's per-capita gross domestic product now stands at barely 70 percent of the European average, according to analyses by Eurostat (
www.europa.eu.int/comm/eurostat
).
(Objective 1 and Objective 2 maps of the Yorkshire and Humber regions are available online at
www.goyh.gov.uk/Internet%20Images/Objective2_map.gif
)
South Yorkshire's economy, however, registered a huge boost shortly after the EC's incentive announcement: Insight Enterprises (
www.insight.com
) disclosed that it will locate its $96 million European headquarters in Sheffield, creating a projected 1,700 jobs by June of 2007. The Tempe, Ariz.-based direct marketer of computer and electronic products chose Sheffield over competing sites in southern Ireland and the Netherlands, Insight officials said.
LOOKING FOR MORE? BROWSE THROUGH THE "TOP INCENTIVES DEALS" ARCHIVE