MOSCOW -- With the European Bank for Reconstruction and Development (EBRD at
www.ebrd.com
) fronting 41 percent of funding, General Motors (GM at
www.gm.com
) has entered into a joint venture with AvtoVAZ, Russia's No. 1 auto manufacturer, to build a US$340 million factory. Jointly owned by AvtoVAZ (
www.vaz.ru
), EBRD and GM, the new 1,200-employee plant will be built in Togliatti, a Volga River city some 620 miles (1,000 kms.) southeast of Moscow.
The biggest industrial investment in post-Soviet Russia, the new plant will produce 75,000 upgraded versions of AvtoVAZ's Niva sports utility vehicle each year, beginning in 2002. The vehicles will be Russian-engineered, but will be sold in Russia under the Chevy brand. GM will also have day-to-day management control of the joint venture.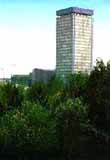 "Today we turn a new page in the history of Russian automobile production," AvtoVAZ chief executive Vladimir Kadannikov said at a signing ceremony in Moscow with GM President and CEO Rick Wagoner.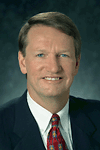 The largest investment ever in Russia's beleaguered auto sector, the deal could, eventually, mark a turning point. Now, though, it faces formidable hurdles and risks.
GM's Wagoner called the joint venture "an alliance of synergies, an alliance for growth."
Those synergies, however, only coalesced slowly. The project had been under discussion since 1998. Many observers expected the general framework agreement to be signed by early April. But the deal bogged down, with the final signoff coming three months later. The final delay in a series of delays, that wait reflected the obstacles that GM and AvtoVAZ faced - and will continue to face.
'Naive' to Ask for Incentives
GM's initial decision to go the joint venture (JV) route in Russia contrasts sharply with some other auto players. Ford Motor Co., for example, is going it alone, building its own plant outside St. Petersburg.
GM also backed off a more ambitious Russian plan. Wary of economic aftershocks from Russia's 1998 economic implosion, GM junked a proposal for a $500 million JV that would've included making the Opel Astra.
But GM continued to voice concerns over the smaller project's risks. Auto plants regularly receive meaty incentive packages, but Russia was in no position to offer them.
"It would be naive" to ask for government subsidies, AvtoVAZ's Kadannikov told reporters several months ago. "Russia is hardly [prepared] to make even important and profitable investments now."
EBRD Commits $140 Million
That's when GM turned to the London-based EBRD. Formed in 1991, the bank promotes open-market economies and private initiatives in 27 nations of Central and Eastern Europe, and the Commonwealth of Independent States (CIS).
In what EBRD First Vice President Charles Frank called "a landmark project for the EBRD in Russia," EBRD agreed to provide $140 million: a $40 million equity investment and a $100 million loan. GM in turn brings $100 million in cash to the venture, while AvtoVAZ is providing $100 million in the form of production facilities, equipment and local know-how.
AvtoVAZ and GM will each hold a 41.5 percent stake in the venture, with the EBRD holding 17 percent. The EBRD expects the $100 million loan to be paid back in "seven to eight years," said Frank. The bank then has the option of leaving, selling its stake to AvtoVAZ and GM.
The JV's board of directors will include three representatives from GM, three from AvtoVAZ and one from the EBRD. AvtoVAZ will select the board chairman.
"We spent three years in hard work in developing personal relationships and confidence in people's capabilities crucial for this project, which requires a lot of trust," said David Herman, GM vice president for Russia and the CIS.
That trust was boosted by the final agreement's "poison pill" provision, which grants GM and the EBRD the right to require AvtoVAZ to sell its stake if AvtoVAZ's ownership undergoes a major change. Analysts have long speculated that financially ailing AvtoVAZ could be vulnerable to a hostile takeover. The final agreement also precludes AvtoVAZ from autonomously producing the new Niva or from using intellectual property that it contributes to the project.
135 Autos Made for Every 10,000 Russians
GM is also hedging its risks by exporting as many as 40,000 of the Russian-made vehicles, initially to Western and Central Europe, and Mexico. Longer term, GM is looking to increase its market share in Russia, one of the few nations with annual vehicle sales of more than 1 million units. "As Russian acquisition power grows, we intend to add to the Chevy brand," Herman said.
Imports haven't fared well in the Russian market. Russians have favored low-cost domestic models, as the average worker makes only around $110 a month. Russians bought only 48,000 imports in 2000, less than 5 percent of total sales.
The Nivas made for the Russian market will sell for around $8,000, GM officials said. However, 95 percent of the new autos purchased in Russia cost $5,000 or less, according to an A.T. Kearney report. With larger engines and more safety features, the exported Russian-made Nivas will sell for between $10,000 and $11,000.
Despite Russia's economic uncertainties, analysts see a large potential upside for the venture.
Wagoner summed up GM's upside: "Consider that for every 10,000 inhabitants, Russian now produces about 135 cars," he said. "That makes Russia one of the greatest potential automotive growth markets in the world."
AvtoVAZ Has Yet to Turn Profit
The stakes are even higher for formerly state-owned AvtoVAZ. Though stockholder-owned since 1993, the company has yet to turn a profit. Like much of Russia's auto industry, AvtoVAZ's facilities are outmoded. Installation of door handles and wiring, for example, are all done by hand. Unable to afford sophisticated technology, AvtoVAZ has had to meet increased demand by instead adding more workers.
That's where GM's investment comes into play. Many government officials view the JV as a potential model for inward investors. In fact, GM and AvtoVAZ officials met with Russian Prime Minister Mikhail Kasyanov before signing the final agreement.
The venture will also create a huge economic ripple. Project officials estimate that the new plant will create 6,000 supplier jobs, all of them Russian.
Both EBRD and the Russian government are hoping that the Togliatti plant will spur inward investment to Russia's outdated auto parts sector. The bank, according to Frank, may allocate as much as $200 million for investment in the nation's auto-component industry.
"We would in principle be ready to provide the financing to support such projects," Frank said.