CANTON, Mass., and GLACE BAY, Nova Scotia -- After enduring the worst of times, Cape Breton has gotten a glimpse of the best. The eastern Canadian island, whose largely resource-based economy has been staggered by a sharp downturn, has landed Stream International's (
www.stream.com
) 900-employee call center. The facility will be located in Glace Bay, population 19,000.
Incentives were a major factor in swaying the decision by Stream, which specializes in outsourced customer relationship management. The Boston-based firm had been considering Glace Bay as far back as November of last year. Stream, however, said that it wanted guarantees of federal funding before committing to the Nova Scotia site.
Apparently, it got what it wanted. As the center was announced, federal and provincial officials unveiled an incentive package of US$8.77 million. The Cape Breton Growth Fund (CBGF at www.cbgf.ca) is ponying up $6.5 million, contingent upon Stream's creating and maintaining 900 new jobs. Stream will also receive rent subsidies of $1.3 million from Human Resources Development Canada (www.hrdc-drhc.gc.ca).
The financial assistance package also includes a $973,000 loan guarantee to Harbourfront Development from Nova Scotia Economic Development (www.gov.ns.ca/econ). The loan will assist Harbourfront in developing Stream's facility.
"We are very pleased with the commitment we've received from the Glace Bay community, the CBGF, Human Resources Development Canada, the Province of Nova Scotia, and from all the people who played a role in helping Stream reach this decision," said Stream President and CEO R. Scott Murray.

Site Has Links with an Industry's Demise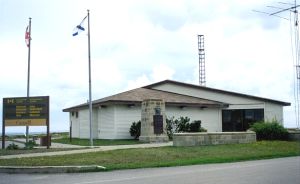 Stream has signed a 10-year lease for what was once the Devco General Mining Building - a choice that was not without irony. Devco in May announced that it was closing its Prince mine, the last remaining colliery in what had been a massive industry on the 3,981-sq.-mile (10,311-sq.-km.) island.
With its rich coal fields, Cape Breton was once the kingpin of coal and steel production in Canada's Atlantic Provinces (New Brunswick, Newfoundland, Nova Scotia and Prince Edward Island). At its pre-World War II zenith, Glace Bay alone had 12 coal mines.
The Prince mine closure signaled the loss of 440 jobs. And the Prince shutdown came after a 12-month span in which Devco had retired or laid off another 1,100 workers.
The demise came after the federal government had invested $1.8 million in Devco's coal operations since 1967, when the Crown corporation was formed. Devco, however, was never profitable. The government tried to sell the company to keep the mine open, but negotiations with two separate buyers fell apart earlier this year.
Cape Breton's economy had taken another hard shot from 1992's national moratorium on cod fishing, which decimated another long-time local job generator.
It was no surprise, then, that Cape Breton Regional Mayor John Morgan told Halifax-based Atlantic Television, "One thing we know we need in Glace Bay is an anchor corporation in the downtown area, and Stream can provide that."

15.9 Percent Unemployment
Cape Breton's downturn has left it with a large pool of available labor. The island's July unemployment rate was 15.9 percent, according to Statistics Canada (
www.statcan.ca
).
Stream tested the labor waters with a two-day job fair late last year in Sydney, Nova Scotia's third-largest city, with 26,000 residents. Some 75 percent of the island's 166,000 residents live in an area stretching from Sydney to Glace Bay. The big turnout convinced Stream that it could tap the local area for most of its 900 hires.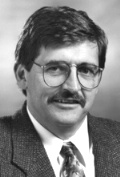 "The strong number of highly skilled potential applicants who visited our informational open house and the reception that we have received from the community here in Glace Bay were critical to our decision," said Murray.
Stream was also probably well aware of EDS Canada's recruiting success in Cape Breton. EDS Canada earlier this year announced that it would create a new 400- to 450-employee call center in Port Hawkesbury. That announcement came on the heels of the 900-employee call center in Sydney that EDS Canada opened last year.
Said EDS Canada President and CEO Sheelagh Whittaker at the Port Hawkesbury announcement, "Our expansion is an indication of the quality and talent of the labor force we have found here."
Emphasis on Training
In Stream, Cape Breton seems to have landed a company that sees career development as an antidote to the call center industry's rampant turnover.
Said Nova Scotia Minister of Economic Development Gordon Balser, "We have been very impressed with [Stream's] commitment to training . . . and career opportunities and their willingness to invest in the people of the Cape Breton."
That commitment was underscored by the partnership that Stream has formed with Nova Scotia Community College's (NSCC) Marconi Campus, located in Sydney. That partnership will give "Stream University" enrollees access to resources and programs in NSCC's virtual campus. Initiated in 1998, Stream University offers Stream employees training and career development curriculum.
"Stream University is a vital element to the overall training program at Stream International," said Stream University Director John Melo. "By partnering with the NSCC, we are able to utilize their vast resources and facilities to ensure that the people we hire in Glace Bay receive the highest level of training in preparation for their career with Stream."
The Glace Bay center will be operational by the end of November, Stream officials said.