Periodic reports about what readers have to say about the stories, past and present, in SiteNet Dispatch and Site Selection. Register your input by clicking on the "Letters to the Editor" icon located at the bottom of every online feature, or by clicking on the writers' e-mail addresses in each story byline. (Letters may be edited for clarity and length.)
---
Need for ED Assistance 'Greater Than Ever'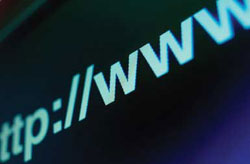 I have been doing economic development for more than 12 years, first in Southern California during a huge boom and now in Colorado. In your opinion, do you believe that the traditional delivery of economic development is becoming obsolete because of technology?
Site selectors have any and all research at their fingertips, and any state site can give a rundown on incentive programs. I have been watching closely over the past few years and see that ED organizations, other than those that are part of a city or county jurisdiction, have lost substance.
How do the site selection decision-makers feel? It would be interesting to hear from the other side of the table.

Patti Hoff
Vice President
Grand Junction Economic Partnership
Grand Junction, Colo.




Editor:

That's a great question, Patti. To best answer it, we've solicited the insights of Jim Bruce, president of Norcross, Ga.-based BFPC, a management and economic consulting firm specializing in assisting clients to plan and develop facilities and other major capital investments. BFPC's corporate clientele includes

Boeing

,

Bristol-Myers Squibb

,

Chrysler

,

Johnson & Johnson

,

Procter & Gamble

, and

Toyota

.

Jim Bruce:

Patti, your question very appropriately emphasizes the need for economic developers to be alert to the changing demands on their profession. My colleagues and I believe that the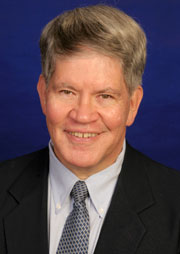 fundamental need for your services is greater than ever, and that smart communities acknowledge this.
You correctly point out that some aspects of economic development have become more automated in recent years. There have always been some projects whose locational decisions are based on a relatively small number of criteria. The increase in online availability of community data has reduced the need to ask local developers some basic questions, which is an efficiency-improving technique for both parties.
Many other projects, however, still have information and assistance needs that are not capable of being automated. And I assure you that neither we nor any other site selection consultant has all research at our fingertips. Our databases, knowledgeable staff and experience are helpful to reduce the pool of potential locations down to a small number. But after that, we spend much time studying and working in each final candidate community, asking economic developers for much assistance.
Patti, my colleagues and I infer your concern that certain headline-grabbing aspects of economic development, such as a major new plant location announcement, receive the most publicity. We know that those headline-grabbing events may distort the understanding that some members of the public and government may have about what economic developers do, and may affect support of economic development programs. You and I know well that economic developers also have vital, if low-profile, responsibilities in many other areas – for example, to engage in regular contact with existing companies and facilities. Over time, more local economic growth will usually be fostered by existing businesses' expansions, diversifications and other spin-offs than by capturing new plants.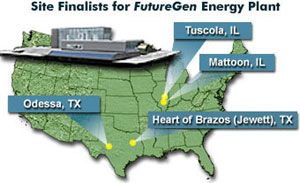 And any new prospect is likely to speak with existing businesses; so if they feel ignored, that will diminish the community's ability to recruit the new firm. This effort should also be led by the local economic development pro.
Incentives are an important part of the package that a community offers to a prospect. We urge both expanding companies and communities, however, to be prudent in assessing incentives' impact on site selection decisions. It is vital for companies and the locations competing for them to look first at the big picture and the overall fit between the proposed new/expanding facility or activity and the community. If the match appears sound, then work should be done to determine what incentives really benefit the prospect and what the community and state should offer based on the benefits that the new investment may bring. These studies require serious customized research and analysis in which the economic development professionals should play a major role.
In conclusion, we see a greater need and more exciting opportunity for economic developers than ever before. Assuring community readiness, watching for and addressing emerging problems, coaching local leadership, helping develop public policies that encourage the right kind of business investment, providing critical assistance to expanding businesses, and many other needs continue to create a need for professional economic development. We at BFPC certainly know what magnificent work is done by many economic developers, and we appreciate your good work.
---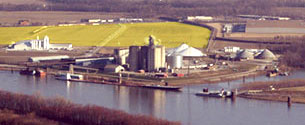 Ethanol Incentives Report: 'Cheap Shot'?


Just finished reading this story ("Ethanol and Incentives: Fueling a Boon or a Boondoggle?"), and thought it was not a balanced coverage. It gave a lot of credit to the antis and not much to the pros. A lot of flagrantly biased statements were quoted.
I would have expected your magazine to provide more light than heat. This article didn't meet this type of criteria. A little more research on your part would have been better and provided your readers a more objective analysis.
It seems a little ironic to me that your publication lives off of sites and properties that are subject to all kinds of incentives, abatements, deals, etc. would take a cheap shot at one type of incentive. Let's take the gloves off and shoot at all the other incentives and see if your publication survives the aftermath. Please give us the facts, and we will make the most reasoned decision possible.

Galen Eberhart
Director
DeKalb County Economic Development Partnership
Auburn, Ind.

Editor:

Thank you for reading the article, Galen, and thank you for your thoughtful and strongly expressed input. Your comments underscore the fact that ethanol production is anything but a simple, cut-and dried issue.

We very much appreciate the fact that you expect our publications to provide more light than heat.

Site Selection

has provided extensive coverage of the developing ethanol industry. Our recent stories, for example,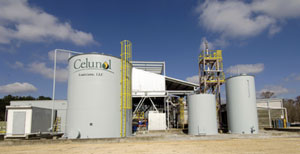 have included looks at major new ethanol production projects in
Colorado
,
Indiana
,
Louisiana
and
Texas
;
ethanol financing
; and, yes,
new state ethanol incentives
.
There are a lot of obvious positives with ethanol. America's need for alternative energy is particularly acute, with gas prices currently rising by a cent a day on average. Ethanol also offers some welcome good news for America's farmers, particularly for frequently beleaguered family farmers.
There's mounting evidence, though, that
corn
ethanol isn't the great panacea that many of us first imagined. And that was the issue that that particular SiteNet Dispatch feature focused on. Specifically, the story was centered on the question of whether the federal government's US$1-a-gallon ethanol subsidy is the best use of tax dollars. And that query, as our story explained, springs from growing concerns about corn ethanol's energy-effectiveness, and its environmental and economic impacts. Those, we think, are facts worth shedding light on for readers.
Our story certainly didn't advocate in any way ceasing all subsidies for alternative fuels. Such aid, in fact, seems essential, given the industry's formative state and energy's vital importance.
Instead, that story concentrated on a matter similar to one that economic developers deal with on an ongoing basis: What's the best use of subsidy support? Or, in this case, which alternative fuels offer the biggest payoff for America's incentive investments?
Clearly, finding the best formula for alternative fuels is a very difficult and complicated issue. The issue, in fact, is much like the environment itself: Everything is interrelated. Every action has consequences in multiple other economic and ecological systems. A few current examples:
• U.S. ethanol production has now outstripped demand, creating a glut that dropped U.S. ethanol prices by 50 cents a gallon in a recent two-month span. Good news for a limited number of consumers, perhaps, but bad news for ethanol manufacturers' bottom lines. In addition, costs have spiked up for ethanol plant construction and for many of the key materials used in making corn ethanol.
Archer Daniels Midland Co.
, for example, reported that its bio-products' profits dropped by $81 million in the quarter ending Sept. 31st. With the ethanol supply glut added to all those financial drags, some major ethanol projects are being either put on hold or cancelled.
• The huge rise in corn ethanol production has given many farmers an economic boost. At the same time, though, world corn prices have quadrupled in the last year. That has substantially tightened the belts of families, particularly low-income ones, for whom food frequently represents 40 percent of the total monthly budget. And poorer nations are consequently finding that they can no longer afford to import food to feed their people.
In sum, there seem to be no easy or clear-cut answers yet on alternative fuels – however much we may want them. The jury is still out on which alternatives offer the biggest economic and ecological payoffs in reducing our foreign oil dependence.
And, as our story pointed out, that uncertainty extends into how we best subsidize the alternative fuels sector.
---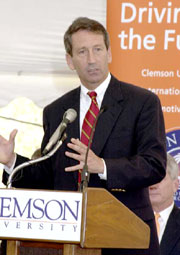 South Carolina's Gown-Growth Connection


I know it's impossible to cover every example of research campuses that foster economic development in the cities in which they are located. (Site Selection covered the interrelationship of universities and economic development in "Postcards from School" in our July 2007 issue.)
It would have been nice, though, to see two excellent examples from my state of South Carolina:
• Innovista, the downtown research campus of the University of South Carolina that combines research space, commercial space, residential, and recreational uses as it spreads over several hundred acres of underutilized and undeveloped land in downtown Columbia; and
• Clemson University's International Center for Automotive Research (CU-ICAR) in Greenville, which capitalizes upon the automotive cluster present in upstate South Carolina and has several companies with a local area presence as tenants (i.e., Michelin, BMW, Timken, etc.).
Both are currently under construction and are already making an impact upon their respective local economies.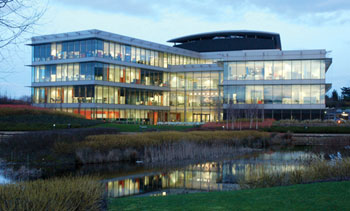 A. Lamar Calloway
Rock Hill, S.C.

Managing Editor Adam Bruns:

Thanks for your letter and your readership, Mr. Calloway. We appreciate your comments about our "Postcards from School" feature.

You're right: It's hard to include everybody, especially given the prevalence of new and expanding research campuses. Gradually, university-related economic development – as with such topics as brownfield redevelopment and public-private partnerships – is going from being a discrete topic to one that is woven into all of our reporting throughout the year, whether an industry review, territorial spotlight or project case study.

Thanks for the heads-up about Innovista. CU-ICAR, however, we remain very aware of. My colleague Ron Starner wrote

a comprehensive report on CU-ICAR and its economic implications

for the U.S. Southeast region report in our

July 2006 issue

.
---
Going Multimodal on the Gulf Coast


I enjoyed Mr. Starner's piece on Louisiana's Chennault International Airport in your November issue.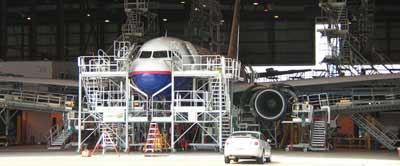 As global industry employs more efficient logistics as a competitive strategy, if not a competitive advantage, facilities like Chennault, with an interstate, an airport, two rail lines and Foreign Trade, Enterprise and GO Zones, have become extremely valuable.
New industry is attracted to the Brookley Complex in Mobile, Ala., for the same reasons: road, rail and air; developable acreage; statutory incentives; a Free Trade Zone; and GO and Enterprise Zones. However, we are fortunate to enjoy the added benefits of two transcontinental interstates with three interchanges on Interstate 10 and Interstate 65 two miles (3.2 km.) to the west, five Class 1 railroads, a dedicated deepwater dock and the nearby Port of Mobile, the 12th largest North American port, which has a new 800,000 TEU capacity container terminal opening in 2008.
Certainly Chennault is a strong regional multimodal facility, and we congratulate them on their success. But informed global logistics professionals and aviation and aerospace executives will tell you that with its deepwater port and adjacent Container Terminal, Brookley is not only the only true multimodal facility on the Gulf Coast, but the only facility of its type in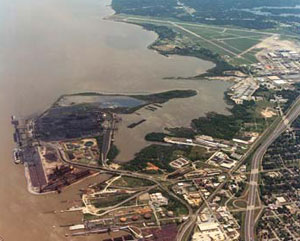 North America.
As always, I enjoy reading Site Selection for its timely, informative and accurate articles.  

Marc P. Pelham
Director, Brookley Complex
Mobile Airport Authority
Mobile, Ala.

General Manager Ron Starner:

Thank you for your very kind and thoughtful letter, Marc. We have featured Brookley extensively in our articles in the past, including profiling EADS' $600-million plant at Brookley as

one of 2005's Top Deals

. No doubt we will continue to do so as more projects come your way.

Thank you for being a loyal reader of

Site Selection

, and please continue to keep us informed of important developments involving Brookley and your region.
---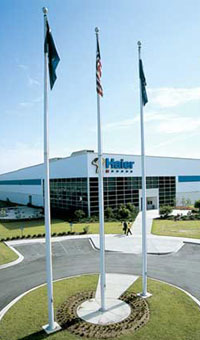 Chinese Connection


I read with great interest your Site Selection article "Reverse Osmosis" in the November 2006 issue. I've been trying to compile a list of Chinese companies that have invested in the United States and noticed that you were able to cite several companies. I was wondering, do you happen to have a list of these Chinese companies?

Andrew Shao
U.S.-China Business Council

Managing Editor Adam Bruns:

Glad you found the article of interest, Andrew. I have no such list of Chinese companies that have invested in the U.S., but compiled company names in my document through research conducted for the article. That research is proprietary. But certainly Pacific Gateway Capital is a good place to start as you put together your own list.
Thanks for your readership. And I look forward to checking in with your organization as we embark on future coverage of corporate locations in China and in the U.S.



---
PLEASE VISIT OUR SPONSOR • CLICK ABOVE
©2007 Conway Data, Inc. All rights reserved. Data is from many sources and is not warranted to be accurate or current.