n August 20, at the newly remodeled Jugos del Valle juice manufacturing facility in Tepotzotlán in which it's just invested US$200 million, the
Coca-Cola Co.
announced it would invest more than US$5 billion in Mexico over the next five years.
"Coca-Cola Mexico's alliance with our Bottler partners to modernize this Jugos del Valle plant, is part of a master investment plan that is focused on promoting innovation and productivity in the national industry, creating jobs and offering new opportunities to thousands of Mexicans, while working with the government to generate strategies to incentivize our national economic development," said Coca-Cola Chairman and CEO Muhtar Kent. "We are committed, jointly with our bottlers, to keep promoting investment and will earmark more than 5 billion U.S. dollars over the next five years to develop infrastructure, technology, equipment, social programs, environmental initiatives, marketing activities, and grow our training and product portfolios with special emphasis on job protection and family economies."
President Felipe Calderón noted that Coca-Cola, Jugos del Valle and bottlers already had invested a cumulative $5 billion in his country (including the Tepotzotlán modernization). And he singled out Jugos, the country's oldest juice company, for special mention:
"It is a leading company that has won over the hearts and the admiration of several Mexican generations," said Calderón. "This plant supports not only its employees, but also thousands of farmers who daily work with the different Jugos del Valle plants in Mexico."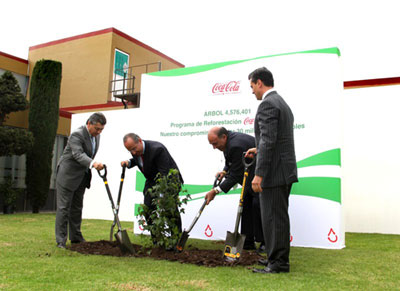 Jugos del Valle is the second largest fruit buyer in Mexico, purchasing over 66 million tons of products grown by Mexican farmers in nine Mexican states. Coca-Cola bought the company in 2007, since which time Jugos del Valle has increased its distribution by a factor of 15.
According to a Coca-Cola press release, the Jugos del Valle plant occupies a 861,141-sq.-ft. (80,000-sq.-m.) property, and features 20 bottling lines with a capacity of 140 million cases a year. "The plant was built to produce juices, nectars and non-carbonated beverages with hot fill technology in tetrapack, plastic, aluminum and glass containers," said the company. The release also referenced the maintenance of "1,500 direct formal jobs and over 300,000 indirect jobs throughout the production chain" as a result of the current investment at the plant.
In November 2008,
PepsiCo
said it would invest up to $3 billion in Mexico over the next five years. The outlay will include spending on local R&D, manufacturing and distribution, in addition to beefed up marketing and advertising. PepsiCo employs more than 40,000 in Mexico, operating 60 production centers, 22 manufacturing plants and 667 distribution centers in the country.

The Lowest-Cost Country
is Now Right Next Door
It's about components, not cola. But a study from Michigan-based business consulting and analysis firm AlixPartners finds that in 2008 Mexico had the lowest cost of production, followed by India and China respectively.
The AlixPartners 2009 Manufacturing-Outsourcing Cost Index takes into account factors such as labor costs, exchange rates, transportation costs, raw materials cost and availability, and customs procedures. It also breaks out findings according to specialized needs of various manufactured components, from small direct-current motors to machined aluminum die-castings.
"Gone are the days when companies could see cost savings of 30 percent or more by making 'no-brainer' manufacturing-footprint and outsourcing decisions, to China in particular," said Stephen Maurer, a managing director with AlixPartners and a leader of the firm's Lean Manufacturing practice, in a May 2009 press release. In fact, China's total, fully landed costs for the market basket of components studied are just 6 percent lower than the cost of manufacturing those same parts inside the United States, said the firm.
All the low-cost countries analyzed had hourly labor cost of 10 percent of the U.S. cost or less.
The most significant driver behind Mexico's surge to the top of the low-cost list may have been the nearly 20-percent drop in the peso, most of which occurred during the latter half of 2008, and which accounts for a 12-percent gain in cost advantage. (A slight rise in labor costs cut that gain to 5 percent.) In addition, said AlixPartners, changes in freight rates did not affect Mexico as much as they did other countries, and duty-free status helped avoid the increase in the import duty driven by escalating material costs and exchange rates in other low-cost countries.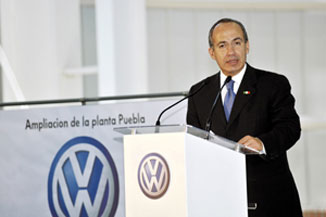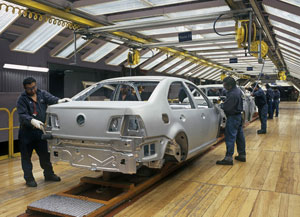 Among other recent project announcements in Mexico,
Volkswagen
in July pledged to move forward with producing a "completely new" model at its Puebla factory with a $1-billion investment it first announced in early 2008. (This announcement, too, was attended by President Calderón.)
LG Group
of South Korea is investing $100 million and creating 2,500 jobs at additional electronics production lines at factories in Reynosa and Monterrey. And Spanish banking group
Santander
has opened a $188-million call center in Queretaro that contains 5,200 telephone lines and will serve branches throughout the Americas.
Just $410 million of VW's total investment will go toward construction of new facilities (already begun), while the balance will go toward supplier tooling. Assembly of this model, for distribution to global markets, is expected to begin in mid-2010. Both the Puebla expansion and VW's new facility in Chattanooga, Tenn., reinforce the company's goal of selling 800,000 Volkswagens in the United States by 2018. The Puebla project continues despite a recent five-day strike by approximately 9,200 workers, who accepted a 3-percent wage increase and a one-time payment equal to $156 per worker.

Membership Has Its Privileges
Helping Mexico even more was the July announcement by the Multilateral Investment Guarantee Agency (MIGA), the political risk insurance arm of the World Bank Group, that Mexico has fulfilled all of its membership requirements to become MIGA's 175th member.
"This association will contribute to Mexico's efforts to promote economic growth, by increasing foreign investors' confidence in our country," said Mexican Secretary of Finance Agustin Carstens when he signed the MIGA convention in October 2007. "In this way, more resources will be available for the generation of employment opportunities, poverty reduction, productivity and competitiveness enhancement, all of which will result in better living standards for Mexican families."
"It was no mean feat to achieve Country Credit Grade status a couple of years ago, and the admittance to MIGA is icing on the cake," says David Berger, managing director for
Latin America
and Caribbean, NAI Global. "Mexico has worked diligently for the last 15 years, making little, yet continuous and concrete steps to improve its business climate in order to provide the kind of legal, risk and fiscal environment that would further entice world class investment. Mexico's strong economic growth and demand factors aside, its status with MIGA will help to spur even greater confidence, interest and investment in the country."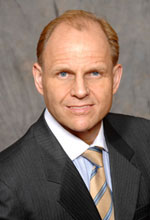 Mexico's membership in MIGA means that foreign investments going into Mexico are eligible for guarantee coverage from MIGA, which protects investments against the risks of transfer restriction, expropriation, breach of contract, non-honoring of sovereign financial obligations, and war and civil disturbance.
But that guarantee does not extend to the recent waves of violence seen from drug gangs in Mexico. Ivan A. Illescas, counsel, Multilateral Investment Guarantee Agency, clarifies: "For a loss to be eligible under MIGA's war and civil disturbance coverage, the loss has to be caused by a politically motivated act. For instance, we recently paid a claim in Kenya for a sugar mill damaged in the riots following the country's elections in 2007. As far as common crime, that would not be covered by MIGA."
And indeed it is distressingly common: 1,110 deaths so far this year in Juarez alone, according to an NPR report on August 26 about the latest swath of murder in that city.
"The drug cartel-related violence that has sporadically occurred in a few cities of Mexico has not had much influence on site selection," says NAI's Berger. "If there is a need for a plant, a distribution center or an office presence in Mexico, it will occur. Generally, that type of violence does not affect the operation of legitimate industry."
That doesn't mean it hasn't affected the thinking of industry leaders, however.
"Where the influence has occurred is that executives have an even greater heightened sense of security for the well-being of their employees, their inventory and their operations," adds Berger. "Examples are that some clients have rigorously evaluated building security systems and procedures, others have raised questions about a prospective industrial building's geographical security and access. But to the extent where the security issue for a particular property presents a low-level risk, that will generally not trump their logistical needs. That is not to say that there is any corporate disregard for security, but it is a question of risk-to-benefit analysis, and shows their relative lack of preoccupation with the drug cartel-generated violence."
Mexico's recently gained membership finally came about after it was approved by the Mexican legislature, and after Mexico made a deposit to complete its initial capital contribution to MIGA. Pursuant to the MIGA Convention, Mexico was allocated 1192 shares in MIGA's share capital, which amounts to a total of US$12,897,440, according to MIGA. The MIGA membership also stands to smooth the flow of outward FDI from Mexico into other developing economies, an example of the sort of "south-south" investment between developing economies that is a MIGA priority.
According to UNCTAD's World Investment Report 2008, Mexico's outward foreign direct investment flows surpassed $8 billion in 2007, up from $5.8 billion in 2006. Meanwhile, inward FDI surpassed $19 billion in 2006, and climbed to $24.6 billion in 2007. (UNCTAD's World Investment Report 2009, with 2008 numbers, will be released on Sept. 17.)
Illescas says no investments have been assisted by MIGA yet, but applicants are queuing up.
"We haven't provided insurance for any investments in Mexico yet, but a number of investors have contacted us to express interest," he says. "The underwriting process takes a few months, depending on the scope of the investment. For instance, for a large infrastructure project, we'd have to make sure it meets our environmental and social requirements. We also have a small investment program for investments under $10 million which can proceed very quickly. A lot of those tend to be in the manufacturing sector. A lot of the business we did in 2009 was in those types of projects."

Opaque or Not, the Business Keeps Coming
Joel Kurtzman, a senior fellow at the Milken Institute, is co-author, with Glenn Yago, of the 2007 book "
Global Edge: Using the Opacity Index to Manage the Risk of Cross-Border Business
" (Harvard Business School Press). "The Opacity Index is a measure of five components that may be thought of as 'negative social capital,' they wrote. "These are
C
orruption,
L
egal system inadequacies, economic
E
nforcement policies,
A
ccounting standards and corporate governance, and
R
egulation. Together, these five factors spell
CLEAR
. A high score on the Index indicates higher levels of opacity in each of these areas."
The index, which studies a group of 60 countries, comprises up to 70 factors, updated every five years (the next complete update will come in 2011). But each year Kurtzman and Yago do a "light update" of the index that incorporates between 10 and 20 factors. The 2009 edition, released in April, showed Mexico had fallen two positions to a tie for 33
rd
place (out of 48 spots) with Thailand, just below Turkey, Italy and Egypt, and just above Indonesia, Russia and India.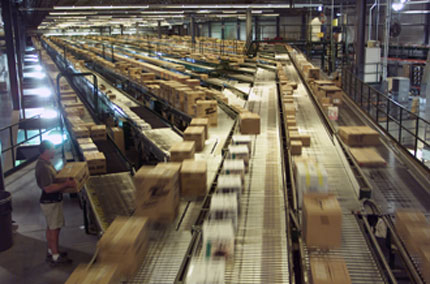 Kurtzman and Yago lamented the deleterious effects of opacity on business development and on per capita income, especially in a country
such as Mexico
, "where opacity is high and the economy, while growing, is doing so at a rate that is far less than its potential. For example, if Mexico were
only
as transparent as the United States, so that its institutions performed as well as those of its northern neighbor, Mexico's per capita GDP would increase by almost $20,000 a year, to between $28,000 and $34,000 a year."
By some measurements, the value added in Mexico is gradually adding up.
The August 2009 "Survey of Current Business" published by the U.S. Bureau of Economic Analysis featured a look at newly available 2007 data regarding overseas investment by U.S.-based multinationals. While most foreign affiliates of those firms continued to be located in high-income countries (accounting for over 75 percent of the value added by all affiliates), the high-income-country share of value added by all affiliates in 2007 "declined about 6 percentage points over the preceding two decades," said the report. "The fall in the high-income country share reflected rapid growth in value added by affiliates in several middle-income countries, such as Brazil, China, Mexico, and Poland."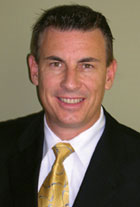 One industry still seeing plenty of Mexican momentum is logistics. A report in the forthcoming September 2009 issue of
Site Selection
finds that Mexico trailed only the U.S. and Canada in corporate facility projects with a logistics component since January 2008. In July, Wal-Mart de Mexico announced its third distribution center in the state of Tabasco and 14th in Mexico. The $54.1-million facility will employ 700 on a spread approaching 2 million sq. ft. (185,800 sq. m.) that will serve seven Mexican states in the nation's southeast region. Wal-Mart first entered Mexico in 1991. Among Wal-Mart's international operations, the number of Mexican retail stores (1,242) far outdistances second-place United Kingdom (363).
Early 2009 saw the release of the "Global Contract Logistics 2009" report by U.K.-based Transport Intelligence. "Mexico is set to benefit from two major trends," said Transport Intelligence CEO John Manners-Bell of the report's findings. "Investment in port facilities will divert Asia Pacific shipping volumes from the major U.S. West Coast ports. The country's logistics industry will also develop on the back of 'near-sourcing' of production which, with rising input costs in China, will become increasingly important."
Also in the forthcoming September 2009 issue of
Site Selection
, NAI Mexico President
Gary Swedback
writes of the current real estate market, "The economy 'south of the border' faces a similar oversupply" to that of the U.S. real estate sector, and "has turned the dynamic into a 'tenant's market.'
A confluence of factors also points to a general movement
back toward the U.S.-Mexico border
.
"For the first time most markets in Mexico are experiencing a combination of falling lease rates, free rent, moving allowances and aggressive tenant improvements," writes Swedback. "With the nearly 30-percent decrease in the value of the Mexican peso, existing foreign firms in Mexico are benefiting from the 'perfect storm' of manufacturing opportunities. Many firms which had previously relocated to the interior of Mexico are reconsidering the border markets of Tijuana, Juarez and even Monterrey due to experienced labor pools, and logistics expense incurred with longer supply chains."
Swedback goes on to note analysts' predictions that despite focused efforts in the U.S. and Canada to once again prevent firms from heading south, "a new wave of industries will inevitably head to Mexico to take advantage of the currency differential and long-term benefits of the region."