Aggressively targeting the robust market for high-end steel, SSAB is mounting a $460-million expansion in Alabama. In the process, the Swedish company's first big U.S. move since its $7.7-billion IPSCO acquisition further broadens 'Bama's burgeoning concentration of steel-making operations.
S
teel is still falling on
Alabama
.
The USA's second-largest steel-producing state has just added another cog to its rapidly growing industry cluster: Sweden's
SSAB
announced on Oct. 21st that it's going to spend US$460 million and add 200 well-paying jobs in expanding its plant in Axis, Ala.
SSAB already has a substantial presence at that site in northern Mobile County, with 400 employees and 350 contract workers. But with this expansion, SSAB in one fell swoop will exceed the $425 million that IPSCO invested to build the Axis plant,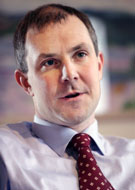 which started up in the small city of 1,000 residents in 2001.
The stage for the Swedish company's Alabama expansion was initially set way back in May of last year,
when SSAB acquired U.S.-based IPSCO for $7.7 billion
, winning out in a bidding battle with fellow steel giants
Evraz
,
Gerdau
and
Nucor
. As the multi-billion-dollar buy was completed, CEO Olof Faxander generally outlined the company's overarching strategy.
"Through this transaction, SSAB will accelerate its growth and acquire a platform for future expansion and market presence in North America," Faxander explained from the company's Stockholm headquarters. "The IPSCO acquisition represents a further step in SSAB's 2010 strategy towards global leadership in value-added steel."

Tapping the Market for High-Strength Steel
SSAB's first big U.S. investment since the IPSCO buy marks a major roll-out of that strategic focus on higher-strength, higher-value steel.
The Alabama expansion will quadruple the Axis plant's capacity to make quenched and tempered steel plate, producing 440,000 tons (400,000 metric tons) a year of the high-end product. Quenched and tempered plate is widely used in manufacturing and construction projects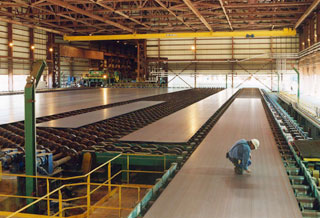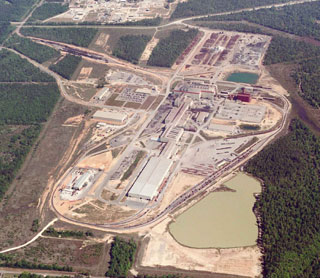 that require strength, hardness and toughness exceeding commercial-grade steel.
"SSAB believes very strongly in its strategy," David Britten, president of SSAB's North American division, said in Mobile at the Alabama expansion's Oct. 21st announcement. "We want to have the leading position in advanced, high-strength steel, and we believe that the market for such steel will develop at an accelerated rate."
Current demand for quenched and tempered steel is particularly robust. High-growth sectors such as heavy-equipment manufacturing, bridge construction, and industrial pipeline production are fueling much of that demand.
At the Axis plant, a new state-of-the-art heat-treating mill will be the centerpiece in SSAB's plan to capitalize on that rising demand. The mill will strengthen the Alabama-made steel by heating and cooling it, using precise temperatures to fabricate the plate's final properties.
The Axis expansion will also add a vacuum degasser, which will further toughen steel by removing impurities like hydrogen from scrap that's being melted. Yet another new manufacturing element – a continuous variable crown system – will be installed at the Alabama plant, facilitating rolling the high-strength steel into thinner plates.
Alabama business recruiters, on the other hand, are getting their own high-end outputs from the jobs that will be added to the state's manufacturing sector. SSAB's new Axis employees will make $65,000 a year on average, company officials are projecting. That's about $20,000 more than the average Alabama manufacturing worker makes, according to data from the U.S. Bureau of Labor Statistics.
"These are high-paying jobs that will have a tremendous long-term impact on our economy," said Herman Tinsley, senior project manager for the Mobile Area Chamber of Commerce, who led the local-level effort in landing the expansion.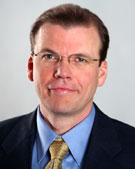 Expansion's Size Grew,
As Did State Subsidy Offers
SSAB began seriously looking at growing its U.S. operations in April of 2008, announcing that it planned to increase heat-treating capacity for its American-made steel plate. By early October, the company had narrowed its expansion choices to two sites: Axis and Montpelier, Iowa, the latter also home to an existing SSAB plant.
And as the company's site-selection process evolved, the size of its planned expansion grew. Paperwork that SSAB submitted to the Mobile County Industrial Development Authority in July outlined a $300-million project with 140 new jobs. By last month, though, the investment ceiling had risen to as much as $475 million and the potential new jobs to 200. In that interim, SSAB had decided to add the degasser and the crown system to the expansion to further boost the steel's strength and value.
Subsidy offers from Alabama and Iowa escalated along with the size of SSAB's planned growth. Ultimately, the Hawkeye State's bid included an $81-million incentive package. Ostensibly, Alabama's subsidy offer of $45 million was considerably lower. SSAB, however, will qualify for a 20-year
Alabama capital investment tax credit
(CITC), allowing it to annually reduce state corporate income taxes by as much as 5 percent of its initial capital investment. A 30-year CITC was a major factor in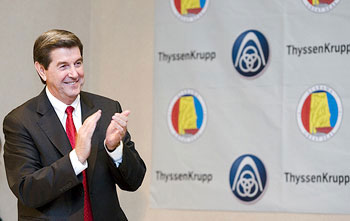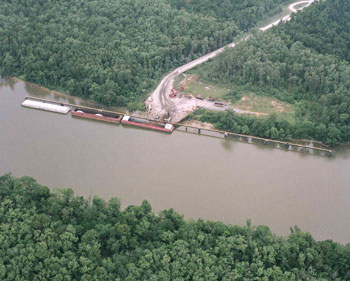 ThyssenKrupp's decision last year to locate its $4.5-billion, 2,700-worker steel plant in the north Mobile County town of Mt. Vernon
.
SSAB, however, could well end up spending more on equipment at the Axis site than it would've at the Montpelier facility. The existing mill on Iowa's eastern edge already has both a vacuum degasser system and a continuous variable crown system.

Looking at Logistics and Power
SSAB has provided very few details about the specific factors that guided its U.S. expansion decision. Some Alabama officials who worked the project, however, have strong opinions.
"Transportation and utilities, I think, were the two things that drove this project," Linda Swann, assistant director of the Alabama Development Office (ADO), tells the SiteNet Dispatch from her office in Montgomery. Axis, she says, scored highly in SSAB's assessment of site logistics, one of the company's central concerns. "I suspect that excellent access to the worldwide market for the quality steel products produced on-site was critical in the decision matrix."
The Alabama State Port Authority (ASPA) is bolstering SSAB's access in Axis by adding a second barge berth at the company's dock on the Mobile River.
"We will build a bulkhead on the back side of the upriver end of the dock and dredge a slip parallel to the bank," ASPA Director and CEO James K. "Jimmy" Lyons explains from Mobile. "We will then stabilize the ground in that area to carry heavy loads. With this addition, SSAB can load finished product at that location while continuing to unload raw material, mostly scrap, at the existing load point."
The nearby Port of Mobile also likely played a role in SSAB's site choice, Lyons feels.
"In addition to moving raw materials and finished products over the barge dock, they will be moving steel over our deepwater port facilities here in Mobile," he says. "It is our belief that the proximity to the main port certainly helped the Alabama site."
SSAB's Axis steel plant will be even more power-intensive with the expansion's addition of three additional manufacturing processes.
Greg Barker, vice president of economic development for Alabama Power, won't disclose the rates that the company has negotiated.
Barker does allow, though, that "Alabama Power's competitive rates had a positive impact on this power-intensive project." At the same time, though, he adds,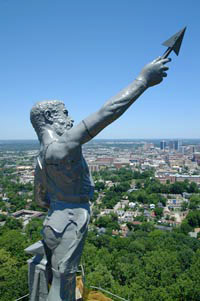 "We build our business partnerships on more than just rates. . . . SSAB has been our customer for several years, so they understand first-hand how Alabama Power can successfully address critical electrical service needs and issues."

Molten Times for Alabama Steel
SSAB's expansion extends Alabama's hot streak in recent years in attracting steel-makers' expansions. Some of those deals have been very high profile. In addition to the ThyssenKrupp plant, there are the
U.S. Steel project
in the Port of Epes and
the railcar plant that National Steel Car is building in Muscle Shoals, Ala.
, that could employ as many as 1,800 workers. But the growth in Alabama's steel sector has been considerably broader than just those headline-grabbers, Swann explains.
"ADO's records confirm that, over the last five years, in addition to ThyssenKrupp, eight new iron- and steel-related companies have made Alabama home, with almost 550 jobs and more than $172 million in capital investments," she says. "In addition to the recent SSAB expansion, 20 existing steel companies have announced 30 expansions during that period, which created more than 800 jobs and $345 million in capital investments."
Southern Alabama's Mobile County has obviously landed some of that industry's biggest expansions. Two other state regions, however, have generated their own steel clusters: Birmingham in central Alabama, and Decatur in northern Alabama.
Now the state's entire steel sector could be a potent catalyst for further expansions, says Swann.
"Our outlook for growth in that industry segment is quite positive with the growing worldwide demand for steel," she says. "With transportation costs rising, we are just beginning to see steel-user companies looking to get closer to their suppliers."
If that location pattern accelerates, it could bode well for the Yellowhammer State. As its recent raft of expansions indicates, Alabama is already sweet home to a host of those steel suppliers.
Barely Saved from Shutdown,
S.C. Plant Now Poised to Expand
The end was looming for an engineering resins plant that had been operating in the same tiny town for more than 50 years. But then a turnaround specialist emerged, and the once-doomed business is going to grow instead.

I
n the seasonal argot of baseball's World Series, it's a bona-fide site-selection save: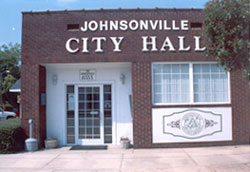 Led by
J.H. Whitney & Co.
, private-equity investors have mounted an 11th-hour rescue in Johnsonville, S.C., purchasing a 163-employee engineering resins plant that had already been ticketed for oblivion.
And now New Canaan, Conn.-based Whitney, a turnaround specialist, is going to do more than simply keep the Johnsonville operation running past its scheduled Nov. 18th shutdown. A newly formed company,
Wellman Plastics Recycling
, will also create 100 additional jobs at the
South Carolina
plant.
"With the commitment of our equity partners and sound financial structure, we plan to make the necessary investments to support the high-quality team in Johnsonville," Wellman Plastics Recycling CEO Robert Fotsch said as the transaction was finalized on Oct. 23rd. "We plan to re-establish Johnsonville's leadership in engineering resins so that it remains a critical partner with companies in the automotive, bottling and other industries."
Until Whitney's intercession, though, the plant's long-running partnership with Johnsonville looked like it was coming to a close. South Carolina-based
Wellman Inc.
, a manufacturer of packaging resins and polyester fibers, announced earlier this year that it would soon close the facility, which had been a fixture in the tiny town since 1954.
The plant's last-second rescue sends an inordinately large economic ripple running through the small city of some 1,420 residents.
Johnsonville's educational budget, for example, was going to be slashed by US$570,000 a year with the Wellman facility's shutdown, officials had estimated. Now, though, the school budget is secure.
Whitney's arrival also ends worries about the city's wastewater treatment plant. That wastewater facility is almost entirely funded by revenues derived from the Wellman facility. The plant's shutdown would've left local customers facing a stiff increase in rates. But with a new owner in place, rates will now increase only slightly, city officials say.

Casting About for a Buyer
The save of the South Carolina plant materialized very late in the game. By that point, in fact, the contest seemed almost certainly lost. For years now, things had been sliding south for both Wellman and the company's Johnsonville plant.
That decline was writ plain in the steadily diminishing size of the Johnsonville operation's work force. The plant hit its peak employment in the mid-1990s, with 1,700 workers. But then a flood of cheap garments imported from China began to rapidly shrivel the ranks of Wellman's key domestic market – U.S. textile plants.
And as that market shrank, so, too, did the size of the Johnsonville operation. The most recent cutback came in September of 2006, when Wellman shut down the facility's polyester-fiber production, eliminating 360 jobs.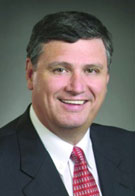 Those positions were transferred to Wellman's plant in Darlington, S.C.
The scenario further darkened on February 22nd of this year, when Wellman filed for Chapter 11 bankruptcy. Seven months later, when the company's consolidation plan rolled out, South Carolina was the epicenter of the cutbacks. Wellman on Sept. 18th announced that it would be closing the Johnsonville operation, as well as its 520-worker Darlington plant. In addition, the company said that it was shuttering its headquarters in Fort Mills, S.C., centralizing Wellman's remaining operations in Pearl River, Miss.
All told, 750 South Carolina employees would be laid off, with their last day of work coming only a few days before Thanksgiving. But while the corporate axe was getting primed to fall, state and local officials were searching for potential buyers.
J.H. Whitney was one prospect that immediately came to mind. The Connecticut-based company has invested in a number of firms in the renewable energy sector. And one of those ventures is
New Horizons Plastics Recycling
, a Greenville, S.C.-based company that's one of the largest U.S. producers of recycled PET. Whitney invested $10 million in New Horizons in 2005.
Under the terms of Whitney's purchase agreement, the Greenville-headquartered firm will now be involved in the new management structure of the Johnsonville facility. Wellman Plastics Recycling CEO Fotsch, in fact, is also the CEO of New Horizon. He will retain both roles for the foreseeable future, Whitney officials said.
"The purchase of Wellman's Johnsonville facility by one of the largest producers of recycled PET brings great opportunity to the Wellman site's current work force and to Florence County's future economic growth," said South Carolina Secretary of Commerce Joe Taylor, who played a major role in connecting the seller and the buyer.

Sealing the Deal
A contract finalizing the plant's sale had to be forged quickly to beat the Johnsonville facility's Nov. 18th shutdown date.
Things started rolling in earnest on September 27th, when Wellman announced that it had signed a letter of intent to sell its Johnsonville-based engineering resins business. The prospective buyer was a J.H. Whitney-led group of investors that also included
GarMark Partners
,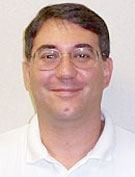 JHW Greentree Capital
and
Westwind Equity Partners
.
It still wasn't a done deal. But with all parties moving aggressively, the letter of intent rapidly blossomed into a full-blown commitment. By Oct. 23rd, a final agreement had been hammered out, the buyers had completed their due diligence, and the bankruptcy court had approved the transaction.
"We are very pleased to have completed sale of our Engineering Resins Division and the entire Johnsonville site," Wellman CEO Mark Ruday said as the transaction was finalized. "I am pleased to have reached a conclusion that not only is in the best interest of Wellman Inc.'s various stakeholders, but also the employees in Johnsonville and the surrounding community."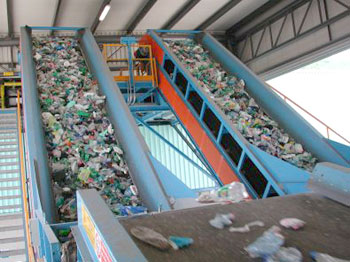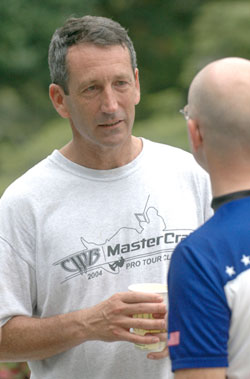 Recycling Restart Looks Likely
The Wellman imprimatur, however, will actually endure at the sold-off Johnsonville site.
Under the terms of the deal, Johnsonville-based Wellman Plastics Recycling will also operate a business under the Wellman Engineering Resins name, Fotsch explained. In addition, Wellman Plastics Recycling will establish its own headquarters in the South Carolina city, he said.
The new owners are still sizing up the exact shape that the revitalized Johnsonville operation will take. The plant site covers 600 acres (240 hectares) and contains 2 million sq. ft. (180,000 sq. m.) of manufacturing space.
The acquired assets include the capacity to produce more than 70 million pounds (31.5 million kilograms) a year of engineered plastics, which are used in a wide variety of industrial applications that include automotive, electronics, and lawn and garden. In addition, the Johnsonville site includes a sizable PET bottle recycling operation and a staple fiber plant.
The site's now-dormant recycling business will be restarted, the new owners indicate. The Johnsonville facility's PET production has historically been focused on the bottling industry.
"Given the high costs of energy, the products produced at Wellman's Johnsonville's facility are a very attractive alternative to high-priced virgin plastics," Fotsch noted.
The Johnsonville plant's 163 existing workers have already been switched over to a health-insurance and benefit plan provided by Wellman Plastics Recycling, he said.
"The purchase of this facility is an incredible compliment to the work force in Florence County," said Gov. Mark Sanford.

Buying at a Bargain Price
J.H. Whitney has a track record of making long-term investments in small-to-middle market companies.
In the short term, Whitney seems to have gotten a bargain price in acquiring the sizable South Carolina facility. The operation was purchased for a reported $18-million investment. Whitney officials say that the company initially plans to invest $3 million more in the Johnsonville operation. In addition, the state is providing Florence County with a $500,000 Community Development Block Grant to facilitate the development of the Wellman Plastics Recycling site.
In addition to engineering resins and PET recycling, J.H. Whitney has investments in a range of other industries. Those businesses include business services, consumer products, health-care services and specialty manufacturing.
---
PLEASE VISIT OUR SPONSOR • CLICK ABOVE

Site Selection Online | SiteNet | Search |
©2008 Conway Data, Inc. All rights reserved. Data is from many sources and is not warranted to be accurate or current.