$44 Million Guinness Investment
Will Create 250 Jobs at Pennsylvania Brewery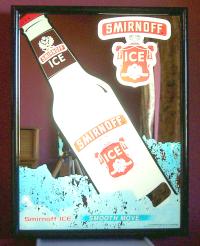 ALLENTOWN, Pa.

-- Hot-selling Smirnoff Ice is the tonic that's resuscitated the brewing industry in Pennsylvania's Lehigh Valley.

Guinness North America

has forked over US$29.8 million to buy the brewery in the

Allentown, Pa.

, area that Pabst Brewing closed in September. Now Guinness will spend another $15 million in retrofitting the facility to produce Smirnoff Ice.
Guinness plans to hire some 250 workers over a three-year span at the plant near

Fogelsville, Pa.

. The retrofit is on a fast track, owing to Smirnoff Ice's inordinately bullish performance in the North American market. Guinness hopes to begin producing Smirnoff Ice at its newest brewery in February of 2002.
"Smirnoff Ice has been a stunning success," said Guinness North America President and CEO Paul Clinton. "This plant will help Guinness North America meet the ever-rising consumer demand and will expand our ability to deliver Smirnoff Ice more efficiently and conveniently to our customers across North America."
Only launched in the United States in January, Smirnoff Ice has enjoyed one of the most successful product launches in beverage-alcohol history. The product has already captured almost 2 percent of the U.S. beer market, outselling beers such as Corona and Heineken, according to Guinness officials.

Brewery Management Outsourced to TLC

Guinness North America has signed a multi-year management contract with

Total Logistic Control

(TLC) to staff and operate the Pennsylvania brewery. TLC will provide turnkey production, bottling and facility management through its Dedicated Facility Solutions division, which specializes in design, construction and operational management of U.S. logistics and production facilities.
In addition to production, TLC will be responsible for the brewery's transportation, warehousing, order fulfillment and supply-chain management. TLC, a subsidiary of C2, Inc., already manages the distribution of Smirnoff Ice from all U.S. bottling facilities to market-specific wholesalers.
"Through our organic growth in the U.S., Total Logistic Control has demonstrated their expertise in supply-chain management, as well as their commitment to Guinness UDV North America," said Clinton. "We are confident that this extension of our partnership will meet with continued success."
C2, Inc. President and CEO William T. Donovan noted that the new contract "is a major step forward for our company in its strategic development. . . . This is the future of our company. We continue to set the pace in outsourcing strategies, and we are proud of our relationship with Guinness UDV North America, a client with exceptional vision and market leadership."
Guinness is the Pennsylvania brewery's fourth owner. Initially, Schaefer invested $47 million to build the brewery in 1972. Stroh Brewery of Detroit then acquired Schaefer in 1981. By the time Stroh sold the facility to Pabst in 1999, it was the Lehigh Valley's last remaining brewer.



---
Peugeot Citroen Toyota JV Poised
to Announce Site for $1.4 Billion Plant

PARIS and TOKYO

-- No one knows where it's going yet, only that it's huge: France's

PSA Peugeot Citroen

and Japan's

Toyota

are reportedly very close to announcing the location of a $1.4 billion plant.
The plant site announcement will coincide with the announcement of a new joint venture company, Peugeot Citroen Toyota, according to reports from Reuters. Officials from the two companies are planning to decide on the plant's location in December. The site, however, isn't scheduled be announced until January of 2002, when the joint venture will also be formally unveiled.
The plant may end up in Eastern Europe, at least judging from the areas on the shortlist that have leaked out to the press.

The Czech Republic

,

Hungary

and

Poland

are all reported to be under consideration for the plant, which will produce 300,000 small cars a year and employ thousands of workers. A Peugeot spokesman confirmed that those three nations were on the project shortlist, but declined to comment as to what other areas were in the hunt.


Bulgaria

is also reportedly making an aggressive, albeit late, bid to land the plant.



---
Record Construction Gets Honda's
Alabama Plant Online Six Months Early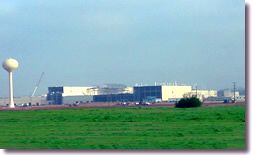 LINCOLN, Ala.

-- Powered by record-setting construction,

Honda

has brought its new plant in Alabama up to mass production six months ahead of the original launch schedule.
Honda Manufacturing of Alabama's (HMA) early production startup will help meet customer demand for the hot-selling Odyssey, company officials said. The plant in

Lincoln, Ala.

, some 35 miles (56 km.) east of Birmingham, is also producing the Odyssey's V-6 engine.

When Honda announced plans to build the $450 million 1.7-million-sq.-ft. (153,000-sq.-m.) Alabama plant in May of 1999, the company projected a mass production start-up date of April 2002. At the April 2000 groundbreaking, however, HMA announced that it was working toward a late 2001 production start-up for the plant, which will employ 1,500 at full capacity.
"With dealer inventories currently in short supply, it was necessary to accelerate the mass production start-up in Alabama to meet the needs of our customers and dealers," said HMA President Mikio Yoshimi. "This is the quickest ever construction of a new Honda auto plant in North America, but our goal is customer satisfaction, not record construction. I am extremely proud of what all of our associates in Alabama have accomplished, advancing the launch date while achieving Honda's high quality level."
By going online on Nov. 15, Honda's 11th major North American plant is on track to meets its annual production goals of 120,000 vehicles and 120,000 engines in late 2002.



---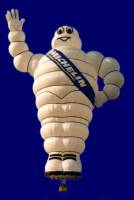 Cold in One Sector, Hot in Another,
Michelin Announces $400 Million
South Carolina Expansion

GREENVILLE, S.C.

-- Hot sectors and cold sectors are an inevitable part of the mix for companies with multiple product lines. So it is with

Michelin North America

, which has announced a $200 million, 250-employee expansion of its earthmover tire plant in

Lexington County, S.C.

The expansion comes only two months after Greenville, S.C.-based Michelin North America disclosed that it plans to cut 2,000 jobs, about 7 percent of its total work force, by the end of 2003. The cuts, a response to an economic cold spell in the overall tire market, will come primarily through attrition and voluntary separation, company officials said in the September announcement.
Demand is running hot, however, for the four-ton tires made at the Lexington County plant opened in 1998. Four-ton tires are used on heavy equipment such as earthmovers, forklifts and mobile cranes.
"In this time of economic fragility, it's nice to stand here before you," Dick Wilkerson, vice president of marketing for Michelin North America's earthmover division, said at the project announcement.
The expansion will double the employment at the Lexington County earthmover tire plant, which currently employs 250.
Michelin employs 10,000 South Carolina workers, 1,500 of them at its two Lexington County plants. Roughly 100 positions in other Lexington County operations will be eliminated in Michelin's job cutbacks, company officials estimate. However, workers whose jobs are eliminated will be allowed to apply for the new jobs at the earthmover tire plant, Michelin officials said.



---
House Passes Reinsurance Bill, but Senate Battle Brewing

WASHINGTON, D.C.

-- The U.S. House of Representatives has passed the Terrorism Risk Protection Act (TRPA) to create reinsurance backup system. The legislation, however, passed only by a relatively narrow 227-193 margin, and it faces an uncertain, contentious future in the Senate.
The bill passed last week in the House would require the insurance industry to pay claims from any terrorist act that caused losses of under US$1 billion. The government would pick up 90 percent of all claims exceeding that amount. Under the House version of TRPA, insurers would have to repay any government aid up to $20 billion. The bill would also require a surcharge on commercial policyholders to pay back any assistance above that level.
For smaller insurers, the House-passed TRPA would provide government loans if total claims exceeded $100 million.
The plan passed by the House would last for a year, but includes a provision for an extension for up to a maximum of two years.

Insurance industry leaders praise the passage of the House bill

"It is critical to the economic well-being of this country that the federal government maintain its presence as a reinsurance backstop until a sufficient number of private insurers have returned to the market place," said Mortgage Bankers Assn. of America Chairman James Murphy. Murphy, however, urged fast action on finalizing the bill.
"The uncertainty of adequate insurance coverage may result in commercial lenders being forced to curtail or cease financing activity in the commercial real estate finance markets," he said. "We hope Congress will consider the important role of the real estate industry as this bill moves forward."

Senate Disagreement Centers On Limits on Legal Liability

The House-approved TRPA is the first step in the federal government's response to the insurance-related impact of Sept. 11's terrorist attacks. Total insured losses from Sept. 11 are expected to reach $40 billion. Some insurers canceled coverage for acts of terrorism shortly after the attacks. An estimated 70 percent of reinsurance policies are scheduled to expire before the end of this year.
The TRPA's final shape, however, awaits the outcome of action by the Senate, where a battle is shaping up.
One piece of legislation introduced by Texas Sen. Phil Gramm, the top Republican on the Senate Banking Committee, would require insurers to pay the first $10 billion in claims from any future terrorist attack. Under that bill, the government would absorb 90 percent of the costs above $10 billion.
Likely to be more contentious in the Senate vote are the so-called tort reform provisions that are part of the House-passed bill. Those provisions would ban punitive damages awards to victims of terrorist acts, restrict non-economic damages and cap attorneys' fees. Such restrictions are needed, Gramm said, "to protect taxpayers from predatory, opportunistic lawsuits aimed at the deep pockets of the U.S. Treasury."
Those provisions, however, prompted most Democrats in the Republican-controlled House to vote against the legislation that passed last week. A similar division is stalling the TRPA's progress in the Democratic-controlled Senate.

A Final Bill in 2001?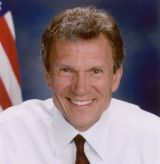 Senate Majority Leader Tom Daschle of South Dakota hinted that disagreements over the legal liability limits might snuff out TRPA's chances of passing in 2001.
"We would not be able to complete work before the end of this year if tort reform were part of the bill," Daschle said. "There are too many people opposed to it."
The insurance industry, however, is clamoring for Congress to finalize the TRPA this year.
"Time is short," noted American Insurance Association (AIA) President Robert Vagley, "The lack of adequate coverage is already negatively impacting whole segments of the U.S. economy. Without adequate insurance, financiers cannot make loans; real estate cannot be bought or sold; new construction will cease; and the beneficial effects of any economic stimulus package would be greatly muted.

"With each passing day, the market dislocation grows," Vagley added, "and our customers are being faced with very difficult decisions about how -- and indeed whether -- they can continue doing business as usual."



---
©2001 Conway Data, Inc. All rights reserved. Data is from many sources and is not warranted to be accurate or current.