Strike Over, $840M Retrofit Done, VW's Sao Paulo Plant Starts Making Polos
SAO BERNARDO DO CAMPO, Brazil - Stalled last year by a two-week strike, Volkswagen has its rebuilt plant in Sao Bernardo do Campo back online - and with a significant addition to its product mix. VW's second-largest plant and its oldest in Brazil, the 16,000-worker Anchieta operation has begun manufacturing the Polo compact model.
VW invested US$840 million in retrofitting the aging plant to produce Polos. Beginning in April, Brazilian-made Polo models will go on sale in both the domestic market and in other Latin American countries, according to company officials.
VW officials added, however, that the start of Polo production in Brazil doesn't signal an end to manufacturing VW's Gol compact, one of the models produced at Sao Bernardo do Campo, some 13 miles (20.8 km.) from Sao Paulo. The Gol has ranked as Brazil's top-selling vehicle for 15 years. With the arrival of the Polo, however, the Gol will be repositioned in the Brazilian market. Brazilian-built Polos will now be offered as the top end of VW's compact line, while the Gol becomes the company's entry-level compact.
Strike Threatened Polo Plans
Late last year, however, a cloud hung over the $840 million plan to produce the Polo in Sao Bernardo do Campo. A noisy strike materialized after VW in November laid off 3,000 workers, blaming the cutbacks in part on the auto industry's overall downturn. Those laid-off workers were to be replaced by new hires earning wages 30 percent lower than what the ousted employees were paid.
That plan - and the two-week strike that followed - highlighted the wage discrepancies in Brazil's so-called "ABC cluster." Comprised of the industrial cities of Santo Andre, Sao Bernardo and Sao Caetano, the ABC area is characterized by autoworker wage levels that are some 30 percent higher than in other Brazilian states.
VW's 3,000-employee layoff triggered a protest march near the Sao Bernardo do Campo plant that included thousands of workers - 10,000 by union estimates, 6,000 by police estimates. The strike ended only after ABC Metalworkers Union President Luiz Marinho traveled to Germany for a two-day negotiation at VW headquarters in Wolfsburg.
The layoffs were rescinded after Sao Bernardo do Campo workers agreed to a 15 percent cut in wages and working hours, reduced entry-level wages, a four-day workweek during slow sales cycles, and a new program focused on productivity and evaluation. In addition, the agreement includes a voluntary retirement program that VW is offering workers, which is aimed at reducing the company's work force at the Sao Bernardo do Campo plant by 700 employees.
Unlike Some U.S. Rivals, Most
European Auto Giants Faring Well
The signing of the labor agreement triggered VW's commitment to complete the retrofit to produce Brazilian-made Polos in Sao Bernardo do Campo.
The Polo addition comes as VW is struggling to maintain the No. 1 position it's held in total vehicle sales in Brazil for 40 years. VW's grip on the Brazilian market, however, has loosened somewhat. The company currently holds 27 percent of the nation's vehicle market. By comparison, 20 years ago, it boasted a 42 percent share of the Brazilian market.
Overall auto sales have slumped in Brazil in recent years, diluted by an economic slowdown and high interest rates. VW's overall global performance, however, has remained strong. Last year's net profits of $2.5 billion marked a 12 percent rise over 2000's results. And VW's 2002 sales marked a 5.5 percent annual rise.
VW's bullish results are part of a larger trend in the European auto sector. In contrast to some struggling U.S. players, Europe's auto-industry heavyweights have largely maintained a healthy bottom line. Peugeot Citroen, for example, recorded a 29 percent profit upsurge in 2001.
Auto industry analysts, however, are anticipating that VW will face a much more challenging year in 2002. Even with its comparatively strong 2001, VW responded to lowered demand by cutting production by almost 1 percent last year to 5.1 million vehicles.
---
Cancer Vaccine Mfg. Cell Genesys
Adding Two Plants in Memphis, San Francisco Area
FOSTER CITY, Calif.
-
Cell Genesys
, a development-stage firm focused on utilizing gene-modification technologies to treat diseases, in putting in place the final two real estate pieces for a major step in its evolution. The Foster, City, Calif.- based company has chosen
Hayward, Calif.
, and
Memphis, Tenn.
, as the locations for two plants that will manufacture its patient-specific GVAX vaccines for lung cancer.
Cell Genesys last month picked its site in Memphis, where it's leasing a 35,000-sq.-ft. (3,150-sq.-m.) facility. The company wanted a central U.S. location for producing the patient-specific GVAX vaccines.
Memphis, of course, has a well-earned reputation as a mecca for centralized product distribution. The patient-specific GVAX vaccines, however, add a human exclamation point to the need for fast, efficient distribution. The actual vaccines are derived from patients' own tumors, obtained by surgical biopsies. Individual biopsies must move
very
rapidly to Cell Genesys' plant and back to patient.
"Memphis is an ideal site for this type of manufacturing operation, given its well-established infrastructure for overnight air shipment, as well as an attractive real estate market and a world-renowned biomedical community," Cell Genesys President and Chief Operating Officer Joseph J. Vallner noted as the project was announced.
"Our new Memphis facility is the remaining component of the manufacturing infrastructure we need to implement our plans for multiple Phase III trials and future potential product launches," Vallner continued. "The Memphis site will enable the rapid production and shipping of patient-specific vaccines such as GVAX lung cancer vaccine and will complement the centralized production of non-patient-specific, 'off-the-shelf' products, such as GVAX prostate and pancreatic cancer vaccines, which will be carried out in our Hayward facility."
$60M Financing for Hayward Facility
Frees Up Capital for Immediate Needs
Preliminary work began last year on the facility in Hayward, which is part of the San Francisco metro. Now, though, construction of the 41,000-sq.-ft. (3,690-sq.-m.) manufacturing plant has begun in earnest on the heels of Cell Genesys' innovatively securing $60 million in asset-backed debt financing.
Fleet Bank of Boston is providing the loan. Approved in January, the loan will have an interest rate of London InterBank Offering Rate (LIBOR) plus 1 percent and a term of six years. (LIBOR is the rate that the most creditworthy international banks dealing in euros charge each other for large loans.)
Cell Genesys will pay interest, however, only for the first year of the loan that's financing construction of the Hayward facility. Thereafter, the company will make quarterly payments, with a balloon payment of approximately 30 percent of the total loan coming at the end of the six-year period.
"Debt financings in the current interest rate environment are a very attractive financing option for companies at our stage making significant investments in product development and manufacturing infrastructure," explained Cell Genesys Vice President and Chief Financial Officer Matthew J. Pfeffer. "This $60 million financing will not only add significantly to our strong cash position of over $200 million, but will also give us added flexibility in our long-term financing strategy."
The promise of Cell Genesys' products in reflected in its 2001 business results. With its R&D costs almost doubling, the company recorded a net loss of $29.5 million last year. Even so, Cell Genesys ended 2001 with approximately $259 million in cash, cash equivalents and short-term investments.
Cell Genesys has not yet released employment projections for the facilities in Hayward and Memphis.
---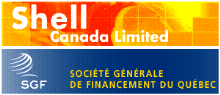 Shell Chemical, SGF Chimie Partnering
in $100M PTT Plant in Montreal
MONTREAL
-
In a deal combining private- and public-sector resources, Shell Chemical
has inked a contract with
SGF Chimie
to build and operate the largest existing plant manufacturing polytrimethylene terephthalate (PTT). The 50/50 limited partnership, which will be called PTT Poly Canada, will invest more than $100 million in the plant, said officials from the two allied firms. The new PTT Poly Canada plant will be located as part of the petrochemical cluster on the eastern side of
Montreal
. The operation will have the capacity to produce 86,364 tons (95,000 metric tons) of PTT per year, and will employ 50 workers. PTT is a thermoplastic polymer that can be spun into both fibers and yarns. Shell's trade name for PTT is Corterra Polymers. The product is used in applications that include carpeting, textiles and apparel, engineering thermoplastics, non-wovens, films, and mono-filament.
Shell Will Provide Proprietary
Technology, Louisiana-Made PDO
Part of the Royal Dutch/Shell Group of Companies, Calgary, Alberta-based Shell Chemicals Canada is representing Houston-based Shell Chemicals in the 50/50 limited partnership. Shell's partner in the pact, Montreal-based SGF Chimie, is a subsidiary of
Societe Generale de Financement du Quebec
, the Quebec government-owned venture capital house.
Both parties bring complementary strengths to the partnership.
Shell Chemicals, for example, brings its brand recognition in the carpet and textile industries, along with its supply of PDO, one of the primary feedstocks for producing PTT. A Shell affiliate will supply the PDO from a plant located in Geismar, La.
Shell is also providing the proprietary technology that will be used at the Montreal plant. Developed by a Shell affiliate working with Zimmer AG, the technology will be licensed to the partnership.
"The PTT Poly Canada investment is a vital part of Shell's continued commitment to build a large and successful PDO business," said Stan Park, vice president of Shell Chemicals' PDO/Corterra Polymers Product Business Unit. "We are constantly looking at ways to create value for our customers through applied technology."
SGF Chimie Will Provide PTA
From Nearby $500 JV Plant
SGF Chimie, on the other hand, will provide the PTT Poly Canada facility with PTA (purified terephthalic acid), the other primary feedstocks in manufacturing PTT.
The limited partnership plant's PTA will come from the $500 million SGF/Interquisa plant that is now being built near the site of the PTT Poly Canada facility. Scheduled for completion by September of 2002, the SGF/Interquisa plant was ranked by
Site Selection
as the third largest capital investment in Canada in 2000. (See "
How Canada Fared
" from the March 2001
Site Selection
.)
"The synergies with Interquisa Canada and Petrochimie Coastal (another SGF joint venture partner), the recognized expertise of our partnership and the caliber of the technologies and products are all measures of the success of this new project, which will strengthen the infrastructures of the east end of Montreal Petrochemical Center," said SGF Chimie President and Chief Operating Officer Jacinthe Dauphin.
As part of its joint venture with Madrid-based Interquisa, SGF Chimie owns 49 percent of the PTA plant that will supply the PTT Poly Canada operation.
Interquisa and Shell are two of the 57 international partners with whom SGF Chimie is partnering in facilities in Quebec. With its PTT focus, however, the PTT Poly Canada project adds a new focus - and one that will have particularly far-ranging impact, Dauphin said.
"It will consolidate the entire Quebec petrochemical industry, which now includes among its components PX, PTA and at last, PTT," he said.