T-Mobile Plugs into Bilingual Texas Border Town for 680-Worker Center

by JACK LYNE, Site Selection Executive Editor of Interactive Publishing


MISSION, Texas – T-Mobile USA has dialed up a bilingual-friendly locale on the Texas-Mexico line for a new customer service center that will create almost 700 new jobs. The Bellevue, Wash.-based company has selected a site in Mission, Texas, some three miles (4.8 kilometers) from the Mexican border.
The border-corridor city of 46,000 residents is part of the Rio Grande Valley, where a heavily bilingual population is generating its own big river of incoming call centers.
T-Mobile - part of T-Mobile International, Deutsche Telekom's mobile telecommunications subsidiary - is the latest, and it brings with it one of the area's largest recent job-generators. The company will set up its operation in a 75,000-sq.-ft. (6,750-sq.-m.) speculative building in south Mission, which was developed and completed late last year by CentraTek, part of Dallas-based Hunt Realty. T-Mobile has signed what CentraTek officials called "a long-term lease" for the facility, which is expandable to 120,000 sq. ft. (10,800 sq. m.). (Specific details of the lease have not been made public.)
The call center will open as early as this June with 120 workers, adding at least 90 additional employees each month through the end of 2003, said Bob Fletcher, T-Mobile USA's eastern region vice president of customer care. Employment should peak at 680, Fletcher added.

Bilingual Operation Surrounded
By 90 Percent Hispanic Population

T-Mobile's decision comes only two months after Mexico's

Merkafon Teleperformance

announced that it would open a 500-employee call center in

Edinburg, Texas,

19 miles (30 kilometers) northeast of Mission. Edinburg, in fact, won the Merkafon project in a site search in which all of the other short-list contenders were Mexican locations (which company officials didn't disclose).
The Merkafon and T-Mobile announcements underscore the call center lure of the area's large bilingual contingent. Some 90 percent of Rio Grande Valley residents are of Hispanic descent.
"We are the gateway to Latin America," Gov. Rick Perry (R) said in announcing the project. The area's bilingual skills speak a loud and clear bottom-line language. Hispanics made up 26.9 million members of the U.S. population in 2000, according to Census Bureau figures. That represents what's now the nation's largest minority population; and it's a fast-growing section. The U.S. Hispanic-American population, the Census Bureau estimates, will grow to total 31.4 million by 2005 - a 17 percent increase in five years.

County Unemployment at 13.5 Percent

T-Mobile's Mission center will be squarely aimed at America's burgeoning Hispanic demographic bulge. The Texas project will be the company's third bilingual operation among its 15 U.S. call centers.
Local labor's education and trainability were also major draws for T-Mobile, company officials said.
Moreover, T-Mobile brass might've added (but didn't), the area offers an abundance of available labor. Mission's unemployment rate stands at more than 11 percent. Unemployment is even higher - 13.5 percent - for the entirety of Hidalgo County.
T-Mobile's job stability and benefits will likely prove a potent draw for local workers. So, too, will its building amenities. Built "to accommodate specialized high-tech functions," according to CentraTek officials, the facility includes a fitness center, deli, TV-watching area and cyber café. The building parking lot can also accommodate more than 600 vehicles.

Other Familiar Corporate Logos Part of Local Landscape

T-Mobile picked a popular business address. The call center will be located in the 900-acre (360-hectare) Business Park at Sharyland Plantation, which was developed by Hunt Valley Development, a Hunt Realty subsidiary. Sharyland Plantation's corporate clientele also includes Bissell, Black & Decker, Corning, Delco, Emerson Electric, General Electric, Matsushita, TRW, Nokia, Panasonic, Seagate, Siemens, Whirlpool and Symbol Technologies. The park has brought more than 2.5 million sq. ft. (225,000 sq. m.) of space online in the last two years.
The Sharyland Plantation Business Park also takes in part of

McAllen, Texas.

Gov. Perry credited the McAllen Economic Development Corp. and the Mission Development Corp. for working together to land Sharyland Plantation's latest project.
State and local authorities also worked together in offering an incentive package of undisclosed value. Lone Star State incentives include job training, enterprise zone benefits, job-creation grants and sales tax rebates on construction and equipment expenditures, according to Texas officials. Local-level incentives will top US$1 million, Mission officials said.
T-Mobile and Merkafon join a host of recent call center imports in the area. Penncro Associates, for example, has a 300-employee facility in McAllen. Convergys has a 1,300-employee customer contact and billing center 11 miles (18 kilometers) east of Mission in Pharr. Pharr is also home to Ticketmaster and Hotel Reservation Network centers, which separately employ 300 workers.



---
Growth Culture: DSM Biologics Building $116M,

300-Worker Modular Plant in Montreal

by JACK LYNE, Site Selection Executive Editor of Interactive Publishing


MONTREAL – DSM Biologics has decided to pull the trigger on phase-one construction of its new $116-million biopharmaceuticals plant in Montreal.
The modular facility will produce monoclonal antibodies and recombinant proteins based on mammalian cell culture technology - products positioned squarely on the medical forefront. Monoclonal antibodies and recombinant proteins are now used in developing treatments for a range of diseases that include cancer and multiple sclerosis.
"This decision reflects DSM's strategic choice to make further investments in the life science industry in general and in biotechnology/biopharma in particular," DSM Biologics Managing Director Gerben Algra said in announcing the project.
The new plant will employ some 300 workers and will generate a 15-fold increase in DSM Biologics' production capacity in Montreal. That increase is decidedly in tune with parent DSM Pharmaceuticals' strategic shift. Heerlen, Netherlands-headquartered DSM Pharmaceuticals is in the midst of a drive to have at least 80 percent of its 2005 sales come from specialty product areas, particularly life sciences and performance materials.
DSM Biologics' new Montreal plant will come online in mid-2005 as part of that shift. The company already has a 250-employee plant in the city, which it established in 1998.
The second plant, however, will dramatically increase DSM Biologics' biopharmaceutical output in Montreal. The company's current plant in the city has a capacity of from 60 to 2,400 pints (50 to 2000 liters). But when the new facility's two additional fermenters come online in two years, DSM Biologics' total capacity in Montreal will increase to 36,000 pints (30,000 liters).
The project also marks a substantial upsurge in DSM Biologics' employment. Established in 1986, the subsidiary currently employs some 450 workers. Its other manufacturing operation is located in Groningen, the Netherlands.

Quebec's SGF Taking 40
Percent Project Participation

DSM Biologics is a pure-play contract manufacturer in biotech and pharmaceuticals. The company doesn't develop any of the products it manufactures, and it doesn't assume any rights to those products.
Quebec officials, on the other hand,

are

assuming a major stake in DSM Biologics' new Montreal plant. The project is receiving substantial support from

the Societe Generale de Financement du Quebec

(SGF), an industrial and financial holding company that provides provincial businesses with development capital and assumes risk shares in projects.
"The SGF's participation in the DSM Biologics project will be of 40 percent," SGF CEO Francis Bellido announced. "This expansion gives Montreal, Quebec and Canada a strong leadership position in North America in the biotech sector."
The new plant will further bolster Quebec's strong bio-pharma cluster. Currently, some 170 pharmaceutical firms with roughly 16,000 employees have research and manufacturing operations in the province. The Quebec sector's ranks include Novartis Pharmaceuticals' Canadian headquarters.
DSM Biologics, too, may grow larger still in Quebec. The newly announced plant is only the first of the planned two-phase expansion in Montreal that DSM Biologics briefly outlined in July of last year while allocating $8 million for project engineering.
The company is employing a modular design in its new facilities that allows for further expansion. DSM Biologics' longer-term plans call for adding another two fermenters to the Montreal production operation.



---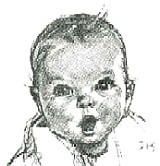 Gerber's Fort Smith, Ark., Plant
Having $65M Plastic Baby

by JACK LYNE, Site Selection Executive Editor of Interactive Publishing


FORT SMITH, Ark. – Gerber Products' Fort Smith, Ark., plant is getting ready to have a baby - a $65-million plastic one. Granted, some might cluck that it's a bit late to be with child; after all, Gerber's coming up on its 40th year in Fort Smith. But the Arkansas plant is in its prime, Gerber officials decided, to be a key component of the company's most significant initiatives — converting its most popular baby foods to plastic packaging. The new plastic packaging scheme is enabling Gerber to appreciably expand production capacity in its plants.
Fort Smith will be only the second Gerber production facility to partially switch over to plastic packaging. The first plant to convert was Gerber's operation in Fremont, Mich.


As with most babies, this one's going to require some reshuffling of space prior to its arrival. The company's $65-million investment will go into adding new technology, training workers in the new process and renovating the plant, said Karen Flatley, manager of Gerber's Fort Smith plant.
Unlike most pregnancies, though, the plant - or its work force at least - won't get bigger until

after

the baby arrives. The technology, training and renovations will enable the plant to add a new plastic packaging line. And that technology will eventually enable the new line - unlike the operation's existing lines, which use glass jars - to run 24 hours a day, seven days a week. Gerber officials haven't yet released any estimates for how many jobs will be added at Fort Smith when the new line begins operations.

State, Local Aid Part of Parentage

Babies, of course, aren't made unilaterally; it takes two to tango.
State and local participation was a major factor in Gerber's decision to bring its newborn plastic-packaging program to Fort Smith, Flatley said.
"We would like to thank the Fort Smith Chamber of Commerce, whom we have worked closely and maintained a dialogue with for well over a year," Flatley explained. "They matched our unique requirements, coordinated support, services and incentives while maintaining the proper discretion that was so vital to this project coming to fruition." (No details have yet been released on project incentives.)
"Today's announcement demonstrates that when dedicated, skilled people work together, everyone prospers," added Arkansas Department of Economic Development Director Jim Pickens.

Labor quality was another major deciding factor in the decision, she added. Gerber currently employs 600 workers at its Fort Smith plant, which makes a variety of baby foods that includes first, second and third foods, meats, meat sticks, and dry cereal.
"This plant and its employees have been a part of the Fort Smith community for over 39 years, and we are proud to be chosen for this exciting opportunity," Flatley said. "It is our goal to have the Fort Smith plant further lead strategic growth."
---
PLEASE VISIT OUR SPONSOR • CLICK ABOVE
©2003 Conway Data, Inc. All rights reserved. Data is from many sources and is not warranted to be accurate or current.