Nissan Subsidiary Building $300M,
700-Worker Plant in Central Mexico

by JACK LYNE, Site Selection Executive Editor of Interactive Publishing


AGUASCALIENTES, Mexico – Nissan is at it again. Fresh off the gala opening of its US$1.43-billion, 5,300-employee plant in Canton, Miss. (see May 26 Dispatch), the automaker has now announced that it will build a $300-million, 700-worker plant in Aguascalientes, Mexico.
The new facility will operate under the auspices of Jatco, a Nissan Motors subsidiary. Located in central Mexico, the plant will begin producing advanced fuel-efficient transmissions in 2005, company and government officials announced.
"Jatco's new plant in Mexico will establish a manufacturing base for the North American market, considered to be the company's next step toward increased growth," Mexican Economy Minister Luis Ernesto Derbez said.
Nissan already has two production plants in central Mexico. Currently, 60 percent of Nissan's Mexican-made vehicles are sold within that nation. The automaker, in an effort to boost its local sales, plans to introduce five new models for the Mexican market by early next year.

Annual Output Could Rise to 700,000

Jatco and Nissan officials, though, haven't yet announced exactly where the new Mexican plant's considerable output will be used. The Aguascalientes facility will begin with a production capacity of 300,000 continuously variable transmissions (CVTs).
"In the expectation of an expansion in future demand for CVT technology, it is anticipated that capacity will increase to more than 700,000 units in the future," Jatco said in a statement. The company chose the central Mexican location, explained Jatco CEO Hisayoshi Kojima, because it could provide a strong base from which to supply transmissions to the North American Free Trade Agreement market.
Most auto analysts consider Nissan the industry leader in CVTs for large vehicles. The variable transmissions like the ones that Jatco will build in Aguascalientes differ significantly from standard automatic transmissions. Standard automatics are limited to shifting between several fixed gear ratios. CVTs, in contrast, can continually and smoothly shift gears. That, in turn, allows CVTs to consume about 10 percent less fuel than standard automatic gearboxes.

Jatco Denies Ford Connection

Several news sources, including Japan's Nihon Keizai newspaper, have published reports speculating that some of the Aguascalientes-made CVTs would be used to supply Ford autos. Jatco officials, however, have publicly denied the Ford link.
Jatco is 82 percent owned by Nissan, with Mitsubishi owning the other 18 percent. Mitsubishi in 2002 integrated its transmission operations with Nissan.
Both Nissan and Mitsubishi officials said that they expected the made-in-Mexico transmissions to be installed in their companies' vehicles.
Jatco, however, has been trying in recent years to expand its business base beyond those two Japanese automakers.



---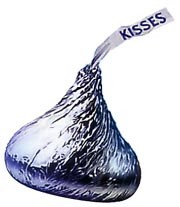 Sweet Deal: Hershey Selects SW Illinois
for $65M, 250-Job Distribution Center

by JACK LYNE, Site Selection Executive Editor
of Interactive Publishing


EDWARDSVILLE, Ill. – Hershey Foods, seeking to sweeten its supply-chain flow, has picked Edwardsville, Ill., for a new $65-million distribution center. Spanning 1.1 million sq. ft. (99,000 sq. m.) and employing 250 workers, the operation will channel Hershey's well-known chocolate bars, as well as its other candies, to retail outlets throughout the U.S. Midwest.
"A number of months ago, we set out to redefine the supply-chain network strategy for our products and markets," Bill Turner, Hershey vice president of logistics and customer service, said in announcing the choice of the southwestern Illinois site, part of the St. Louis metro. "This is the next key step in optimizing our U.S. distribution network."
That optimization is materializing through what Hershey has dubbed "high-performance warehouses," an initiative to improve economies of scale by shifting to fewer but larger facilities. The Edwardsville distribution center will be the company's fourth high-performance operation. (Editor's note: Look for other corporate supply-chain insights in Site Selection's logistics coverage in the September 2003 issue.)
The Illinois site won Hershey's Midwest project from other short-list contenders that included Indianapolis; nearby Collinsville, Ill.; and unnamed sites across the state line in Missouri, Turner explained.
"After an extensive network modeling and site selection effort, it became clear that the St. Louis area in general - and Gateway Commerce Center in particular - would be the optimal site for our facility," he said.
Turner singled out Edwardsville Mayor Gary Niebur and Illinois Department of Community and Economic Opportunity (DCEO) Director Jack Lavin for praise in assisting with the project.
"Their efforts, combined with Gateway's central location, excellent transportation infrastructure, and abundant and affordable work force, enabled the park to stand out from the crowd," said Turner.

Builder Already Tapped
For Technology-Heavy Operation

Hershey, which had been searching for a site for some six months, already has its high-performance distribution project running on the fast track. Site grading will begin immediately, Turner said.
Workers in the Gateway Commerce Center had been preparing the 90-acre (36-hectare) Hershey site for about a month before the company made its public announcement. Gateway officials, however, hadn't disclosed which company - if any - would occupy the tract.
Accordingly, Hershey comes into the project well-prepared. The company has already chosen a builder, Highland, Ill.-based Korte Company. And Hershey has already tapped a third-party logistics firm, Pittsburgh-based Genco Distribution System, to manage the facility.
The center will have 160 dock doors and a 39-foot (11.8-meter) ceiling, Turner explained. The leading-edge facility, he added, will also make heavy use of computer-tracking software to minimize the steps required in truck loading and unloading, he said. Hershey will use a warehouse management system and labor management package developed by Waukesha, Wis.-based Red Prairie.
The fast-track project's site, though, was firmly on the slow track five years ago. Then, the 2,300-acre (920-hectare) Gateway Commerce Center was a flat expanse of open farmland.
Since 1998, though, St. Louis-based developer TriStar Business Communities has rapidly turned the site into a popular distribution destination. Gateway Commerce Center has brought 4.7 million sq. ft. (423,000 sq. m.) of space (excluding Hershey's center) online. The park's seven existing distribution centers include operations for Buske Lines, Dial Corporation, Lanter Corp. (which has two operations in Gateway), Procter & Gamble, Prologis and Unilever.
"This project is another example of the strength of Southwestern Illinois' position as a site for regional and national distribution centers," Lavin said.

TIF Funding Will Bankroll Interchange

Gateway's site also offered another feature that sweetened its appeal for Hershey. Parts of the park fall within the parameters of Edwardsville's tax-increment financing (TIF) district. Hershey picked a Gateway site inside that TIF district.
That means that Hershey qualifies for TIF benefits in lieu of tax abatement. Those benefits provide that up to 23 years of a company's property taxes can be used to pay for qualified improvements.
The big improvement for Hershey will boost its distribution center's access through an interchange off Interstate 270 and Illinois State Road 255 - the two highways that mark the crossroads of the Gateway development. Local officials said that they had been considering building the interchange for more than five years.
A special TIF fund will finance much of the interchange. Hershey's taxes for its new Illinois center will pass through to that account.
The state will draw from the TIF fund to provide 75 percent of the estimated $6.55 million needed to build the surface link, DCEO officials explained. TriStar will bankroll the balance needed to build the interchange.

Local Schools Get 10 Percent of TIF Funds

Hershey's TIF-district site gives Edwardsville a three-way win. Not only does it get the considerable economic boost from Hershey's center; it also doesn't have to fund any of the interchange construction.
And, in addition, 10 percent of Hershey's property taxes from the TIF fund will go directly to local schools. "That was a very important aspect for this community because education plays a major role for us," Niebur said.
The DCEO further flavored the deal with a separate $2-million incentives package.
State and local officials praised the inter-agency teamwork in landing the Hershey center on the Illinois side of the line.
"The Hershey Foods project was extremely competitive," Niebur noted, "and we were successful because of the close working relationships between the various government leaders and agencies."
"This is another example of how the state is partnering with the private sector to invest in and develop our economy," Gov. Rod Blagojevich (D) said.



---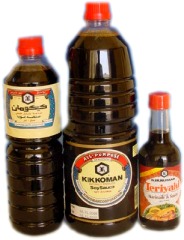 Hittin' the Sauce Hard:
Kikkoman Announces $100M
Wisconsin Expansion

by JACK LYNE, Site Selection Executive Editor of Interactive Publishing


Lake Geneva, Wis. – Soy sauce giant Kikkoman Foods, the first Japanese company to ever establish a U.S. production plant, is getting ready to considerably expand its American presence.
The company will invest $100 million over the next 10 years at its soy sauce production facility just outside Lake Geneva, Wis., Kikkoman President and CEO Yuzaburo Mogi announced at a news conference. Rather fittingly, the press conference was held prior to an economic development seminar that the company was co-sponsoring.
Opened in 1973, the plant in Walworth County currently employs 150 workers in 530,000 sq. ft. (47,700 sq. m.) of floor space. The expansion will enlarge the facility's size to 710,000 sq. ft. (63,900 sq. m.), Mogi said.
Production capacity will also increase significantly, he added. The plant, which currently produces 25 millions gallons (95 million liters) of soy sauce a year, will produce 34 million gallons (129 million liters) after the multi-year expansion is completed.

Central Location, Labor Force and
Water Quality Helped Sway Decision

The world's largest soy sauce producer, Kikkoman opened a smaller U.S. plant in Folsom, Calif., in 1998.
But the Wisconsin site got the expansion nod due to a combination of factors, Mogi explained. That combination, he added, included the state's central U.S.-market location, the area's easy access to raw materials and its high water quality, and the work ethic demonstrated by workers in the company's local plant.
Similar factors prompted Kikkoman to choose the Wisconsin location more than 30 years ago.
"Of all places, they chose Walworth County, Wis.," State Secretary of Commerce Corey Nettles told Site Selection in a May interview. "That's a wonderful example of an international company that looked at the United States, thought about where they might locate, and really appreciated some of the resources Wisconsin brought to the table." (Editor's note: Look for similar location news in Site Selection's Upper Midwest Review in the September 2003 issue.)
The expansion will be gradually phased in, Mogi said. Kikkoman will begin the program next year with a $13-million investment. Employment will also slowly enlarge, though Kikkoman officials haven't yet estimated by how much.
Mogi unveiled Kikkoman's big U.S. expansion plans before the beginning of a conference that had as its theme "Revitalizing the U.S. and Japan Economies." The Japanese company was one of the conference sponsors, along with the Wisconsin Department of Commerce, the University of Wisconsin-Milwaukee School of Business Administration.
Mogi was recognized during the conference for Kikkoman's $1-million donation to the University of Wisconsin-Madison. The company's gift will be used to create the Kikkoman Laboratory of Microbial Fermentation, state officials said.
---
PLEASE VISIT OUR SPONSOR • CLICK ABOVE
©2003 Conway Data, Inc. All rights reserved. Data is from many sources and is not warranted to be accurate or current.