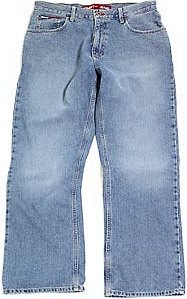 Federal Jeans Finds Right Fit
in NYC, Will Add 200 Jobs

by JACK LYNE, Site Selection Executive Editor of Interactive Publishing



NEW YORK – Federal Jeans Inc. will soon need a roomier pair of pants to accommodate its New York City real estate portfolio. The Brooklyn-based company has announced that it will build two new facilities that will house 200 new jobs. That's twice as many total employees as Federal currently has.
One of the projects, a warehouse and distribution center, will be in Throgs Neck in the Bronx. The other, a light manufacturing and distribution facility, will be in Far Rockaway in Queens.
The homegrown firm also considered expanding in Louisiana and Virginia. Economic development officials from those two states contacted Federal Jeans after it became known the company was planning to expand, explained company President Yoram Moussaieff.
In the end, though, Federal decided that the dollars-and-cents equation dictated that growing in New York was the better decision. That choice pivoted on New York's status as the U.S. fashion industry epicenter.
"We found it to be too costly to be far away from where the action is. The action is in New York City," Moussaieff said in announcing the projects at the company's Brooklyn headquarters.

City's RFP Led Federal to One Site

Federal's expansion action will create 130 new jobs at its new $10-million, 150,000-sq.-ft. (13,500-sq.-m.) light manufacturing and distribution facility in Far Rockaway, said Moussaieff.
The Bronx facility will be located in 240-acre (96-hectare) Zerega Industrial Park. The New York City Economic Development Corporation (EDC) is assisting with property sales in Zerega Industrial Park, as well as in Flatlands Industrial Park, as part of its support of two urban industrial renewal projects.
Federal Jeans was one of the companies that received a request for proposal on the property from the EDC.
"The EDC's Real Estate Division has been invaluable in helping us find the right property for our expansion," Moussaieff noted. "It is good to know that we will be able to continue to grow and provide many new jobs for fellow New Yorkers."
The EDC is trying to boost such growth though less complex proposal procedures.
"We've simplified our RFP process to make it easier for smaller industrial companies to submit proposals for city-owned sites," said EDC President Andrew M. Alper. "The designation of Federal Jeans for the Bronx property is a direct result of the new streamlined industrial proposal process."

Warehouse/Distribution Center
Picks Vacant Site in State Empire Zone

Federal will create 70 more new positions at its new $10.5-million, 118,000-sq.-ft. (10,620-sq.-m.) warehouse and distribution center in Throgs Neck. (The structure's footprint includes some 15,000 sq. ft. [1,350 sq. m.] of office space.) The Queens center will be built on a vacant lot that's part of the Rockaway Empire Zone.
Federal will qualify for a wide range of 10-year incentives by virtue of locating the center in one of the state's designated Empire Zones. EDC officials didn't venture an estimate on the value of the Empire Zone benefits that the denim products importer, manufacturer and distributor will receive.
Empire Zone benefits include tax-reduction credits, real property tax credits, sales-tax exemptions, wage-tax credits and utility-rate reductions. Companies also qualify for those benefits, albeit on a declining basis, in their 11th through 15th years at an Empire Zone location.

Company Will Have Sites in
Four of NYC's Five Boroughs

Landing the two Federal expansions bolsters New York's efforts to spread growth around the city.
"Federal Jeans' plan to expand its operations will more than triple the number of its employees in New York City," said Mayor Michael R. Bloomberg (R). "This is in addition to the company's Brooklyn headquarters and its showroom in Manhattan, and will make Federal Jeans a presence in four of our five boroughs. This project is in keeping with our administration's commitment to diversify our economy and foster growth in all five boroughs to strengthen the city's vital industrial and manufacturing sector."
New York also assisted Federal in 1999, when the company then, too, was looking to expand. Federal had identified a New Jersey site that, at that point, appeared to be the most cost-effective option for its warehouse expansion.
But the New York City Industrial Development Agency stepped in, providing Federal with assistance that allowed the company to buy Brooklyn land for its 100,000-sq.-ft. (9,000-sq.-m.) project. That property was inside East New York Industrial Park, one of the 11 parks that the city manages and maintains.
Federal's 1999 expansion almost doubled its work force to 90 employees from 46. The company currently employs 100 workers.
"Much of our company's great success," said Moussaieff, "is a result of the cooperation and support we've gotten over the years from the city of New York."



---
Back Home in Indiana: 250 Zimmer Holdings Jobs Headed to Hoosierland

by JACK LYNE, Site Selection Executive Editor of Interactive Publishing



WARSAW, Ind. – Orthopedics maker Zimmer Holdings is bringing 250 jobs to a northern Indiana area where they'll be feel very much at home. Those positions are headed to Warsaw, Ind., where Zimmer Holdings is headquartered. Some 1,800 of the company's 7,000 total worldwide employees, in fact, are based in Warsaw.
The linchpin in further enlarging Zimmer's Warsaw work force is the company's October 2003 acquisition of Swiss-based Centerpulse AG. That $3.2-billion buy made the company not only Europe's leading "pure-play" orthopedic enterprise, but the world's leader as well.
However, as with most major acquisitions, Zimmer after getting bigger knew that it had to get smaller. Buying the Swiss company created a number of overlaps. One of those overlaps was a 500-employee former Centerpulse plant in Austin, Texas. The Texas operation manufactured hip and knee implants - the same products that Zimmer was already making in Warsaw. Cost concerns led the Indiana-based company to announce the impending shutdown of the Austin plant.
"This was a difficult decision that is in no way a reflection on the capabilities of the employees at our Austin facility," said Zimmer Chairman, President and CEO Ray Elliott. "Rather, this action is a result of our analysis of where we could most cost-effectively manufacture the products made in Austin and all other Zimmer facilities, and how we could rebalance our worldwide production network for greatest efficiencies."

Moves Will Begin in August

But not all of Zimmer's Austin jobs are headed back home to the company's Indiana base. Some of the Texas plant's capacity and 340 manufacturing positions will be relocated to other Zimmer manufacturing facilities in Ponce, Puerto Rico; and Winterthur, Switzerland, said Elliott. What Zimmer officials characterized as "a small number of [Austin] manufacturing employees" will be offered transfers to other company plants.
Of the 250 jobs headed to Warsaw, less than half are manufacturing positions, Elliot noted. The other jobs will be professional-grade positions relocated from Texas, including jobs in areas that include engineering, finance and marketing.
The Austin plant's phase-out will begin in August, Elliot explained. The Texas operation, however, will continue manufacturing hip and knee implants until the end of 2005. Current Austin employees are being offered retention incentives to stay on-board until the plant's full shutdown. Laid-off employees will receive severance payments and employment-transition assistance, said Elliot.
But Zimmer isn't totally pulling up stakes in Austin. The company will maintain a smaller facility in the Texas capital, which will serve as the base of its
R&D activity in orthobiologics, a promising area focused on promoting the human body's natural capacity to regenerate and repair musculoskeletal tissue.
Zimmer officials haven't yet decided where the 250 new jobs in north Indiana will be housed. Options under consideration, said company officials, include expanding as many as two of Zimmer's existing Warsaw facilities, buying an existing building or leasing space.

Warsaw Ranks as Orthopedics' Epicenter

Warsaw's orthopedic industry is a jaw-droppingly potent economic force in the city of some 13,000 residents 40 miles (64 kilometers) west of Fort Wayne. Little Warsaw is rightly regarded as the orthopedic industry's epicenter.
The Indiana town is home to the headquarters of three of the world's five largest orthopedic companies: Biomet, DePuy (a Johnson & Johnson unit) and Zimmer. Together, the three orthopedic giants employ 3,500 workers in Warsaw, with salaries averaging $71,000 a year.
And now, with Zimmer's move, more orthopedic jobs are headed to Warsaw.
Equally striking is the fact that the three companies were all founded by Warsaw native sons. What's more, their roots are closely intertwined.
The city's orthopedic lineage traces all the way back to 1895, when Revra DePuy founded the first modern prosthetics enterprise in Warsaw. DePuy employee Justin Zimmer decided in 1927 to strike out and create his own orthopedic company. Then, in 1977, Zimmer Holdings engineer Dane Miller quit and helped form Biomet.
Now, with Zimmer's expansion, the beat goes on for Warsaw's orthopedic cluster.



---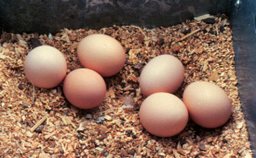 Photo: University of Georgia College of Veterinary Medicine




Homegrown Allen Foods
Hatching $20M, 175-Worker
Delaware Expansion

by JACK LYNE, Site Selection Executive Editor of Interactive Publishing



HARBESON, Del. – Delaware's poultry industry, struggling with the aftermath of two avian flu discoveries, has gotten some good news from homegrown Allen Family Foods. The 85-year-old family-owned firm is adding 175 new jobs in a $20-million expansion of its chicken-processing plant in Harbeson, Del.
A major push into the retail market is the linchpin of the expansion decision by the company, the nation's 20th-largest poultry company in terms of ready-to-cook production volume.
"We are focusing more on the retail customer," Allen Family Foods President and CEO Charles C. Allen III said in announcing the project in Harbeson, 85 miles (136 kilometers) south of Wilmington.
That focus is taking form in the 44,000 sq. ft. (3,960 sq. m.) of new space that the expansion is adding. More sophisticated poultry-processing equipment will be installed there, as well as in the 6,000 sq. ft. (540 sq. m.) of the existing plant that will be renovated.
The new and renovated square footage will facilitate Allen Family Foods' shift away from primarily selling 40-pound (18-kilogram) bulk boxes of chicken to product brokers. With the expansion, the Harbeson plant will move more into preparing packages of chicken weighing between one and two pounds (0.45 and 0.9 kilograms). The smaller packages will be sold directly to supermarkets and other retail outlets, significantly increasing the Allen brand's exposure.
The Harbeson plant's shift to retail-ready packaging will also dramatically increase processing capacity. When the expansion is completed, the facility will be able to process 60 million pounds (27 million kilograms) of chicken a year, said Allen, a grandson of the company's founder. The plant's current 771 employees process 12 million pounds (5.4 million kilograms) of chicken a year, only a fifth of post-expansion capacity.

Avian Flu Found on Two
Delaware Farms Last Month

Allen Family Foods is moving rapidly to implement the retail-focused shift. The project announcement coincided with the Harbeson expansion's groundbreaking, which drew dignitaries including Delaware Gov. Ruth Ann Minner (D). The company is shooting to have the expanded facility fully operational by as early as August, Allen said.
The expansion's speed is a welcome development for Delaware's $1.5-billion poultry industry. The project announcement follows last month's discovery of avian flu on two chicken farms in the state. Flu-infected chickens have also been discovered in New Jersey, Pennsylvania and Texas.
Avian influenza has been particularly devastating in 10 Asian nations, where it has killed 18 people. Those countries have implemented bans on poultry imports from areas in which avian flu has been discovered.
Soon after the discoveries in Delaware, state Secretary of Agriculture Michael Scuse announced that the bird flu strain found in the First State differed from the type that has swept Asia. The Delaware strain posed no threat to human health, said Scuse. Nonetheless, Delaware officials ordered the slaughter of some 12,000 chickens. (By comparison, more than 50 million chickens have been slaughtered in Asia in an effort to contain the avian flu's spread.)
The impact of Allen Family Foods' expansion will extend beyond the company's 175 new jobs. The project will also ripple through the state's poultry industry. Allen Family Foods, which also has operations in Maryland and North Carolina, employs about 500 independent farms as poultry "grow-out houses." (The company also has 28 of its own grow-out farms.)
The Harbeson expansion will significantly increase volume for Allen's grow-out sites in Delaware. The company also helps its grow-out affiliates design, set up and obtain financing for expansions. In addition, Allen consults with its growers on bird health and waste management, and the company's flock supervisors continually monitor chicks' growth.

State Supplying $2-Million Grant

Founded as a small Delaware hatchery in 1919, Allen Family Foods is still headquartered in the state. The company's base is in the city of Seaford on the site of the Allen family's homestead. Allen's operations employ about 2,500 workers.
"Our Delaware facility was our first choice for this expansion because Allen Family Foods wanted to add this significant number of new jobs to Delaware," said Charles Allen.
Nonetheless, the state's incentives offer wasn't just chicken feed in terms of the site-selection decision, Allen allowed. In addition to the Harbeson plant, the company also considered expanding at one of its Maryland processing operations, which are in Cordova and Hurlock. The Delaware Economic Development Office's $2-million grant to partially cover construction costs was a major factor in choosing the Harbeson site, said Allen.
State officials have encouraged the company to use local contractors. That, though, isn't a requirement for Allen Family Foods to receive the full grant. Completing the expansion, however, is.

Governor Built Own Family
Business After Facing Formidable Odds


"I know how deeply the family is involved in this business," Minner said at the company's groundbreaking. "I have a family-owned business, not as large, but it does make a difference. I applaud you and your family."
The governor has her own hard-won empathy for family-owned businesses. Minner and second husband Roger built a successful auto-towing company in Milford, Del. She married Roger Minner several years after her first husband, Frank Ingram, died.
At the time of Ingram's death, Delaware's governor was only 32, the mother of three young sons and a high-school dropout. (She had abandoned her education at 16 to help support her parents and siblings.) Minner proceeded to earn her GED and attended college, all while working two jobs and raising a family. Two of her sons now run the towing business.
Both Minner and Allen Family Foods have histories that could fit the description that Delaware Economic Development Office Director Judy McKinney-Cherry voiced at the Harbeson expansion's groundbreaking.
"This," said McKinney-Cherry, "is a great family business and a success story for Delaware."



---
PLEASE VISIT OUR SPONSOR • CLICK ABOVE
©2004 Conway Data, Inc. All rights reserved. Data is from many sources and is not warranted to be accurate or current.