BATON ROUGE, La.
- Fast-growing insurance holding company
Direct General Corp.
says that it will add as many as 1,550 jobs in expanding its
Baton Rouge, La.,
policy-processing center.
Direct General Chairman and CEO William Adair gathered Friday with state and local officials at the Greater Baton Rouge Chamber of Commerce for a press announcement, hurriedly convened to get the news out before the long July 4th holiday weekend.
The Nashville, Tenn.-based company is moving to a bigger building to accommodate its far larger local work force, Adair said. Currently, Direct General has 439 employees in a 90,000-sq.-ft. (8,100-sq.-m.) Baton Rouge facility that it leases.
The company laid out its hiring timetable in its application for a grant from the Louisiana Economic Development Corp. (LEDC). Direct General said that it plans to add 500 jobs in its first year at the new site, adding 519 positions in its second year and 531 more in its third.
The exact address for all those new jobs, however, isn't yet final. Adair said that the company is considering three potential sites.
One of them, he explained, is the 178,000-sq.-ft. (16,020-sq.-m.) building that once housed a Super Kmart.
Kmart
shut down its big-box Baton Rouge operation in 2002, along with scores of others, after the retailer filed for bankruptcy.
Mississippi, Texas Also Considered
The company also looked at sites in Mississippi. Direct General has operations in the Magnolia State, and Adair and wife Jackie, the company's executive vice president and chief operating officer, have a farm in Mississippi as well.
A third contender was Texas. The company last year acquired 200 offices in the Lone Star State from
Amco Insurance.
Direct General is now getting ready to roll out a major campaign aimed at selling its insurance lines to Texas' large Hispanic market.
The company's core business centers on issuing nonstandard personal automobile insurance to high-risk drivers who can't secure coverage from standard carriers. Some 95 percent of Direct General's policies are issued through its premium finance subsidiary, which makes loans to those high-risk customers to finance their
insurance premiums.
State Aid Covering
Most of Project Costs
Louisiana decided that keeping Direct General was well worth the risk. The company first came to Baton Rouge in 1995, relocating its processing center from Nashville because of the area's work-force availability and lower labor costs.
Gov. Kathleen Blanco (D) got personally involved in recruiting Direct General after learning that Mississippi and Texas were also vying for the expansion. Louisiana was stung in April when
State Farm Insurance
announced that it was shutting down its 1,100-worker claims-processing center in Monroe, despite the state's offer of a $33-million incentive package. State Farm offered transfers to 400 of its Monroe employees to its similar centers in Columbia, Mo., and Tulsa, Okla. (For more on State Farm's decision, including interviews with company executives, see the Oklahoma Spotlight in the July 2004 issue of
Site Selection
.)
State and local incentives are covering much of the total of approximately $15 million that Direct General is projecting will be spent on buying and renovating the new facility, buying equipment and training employees. The Louisiana Labor Department is providing a worker-training package valued at between $3 million and $4 million, and the LEDC awarded Direct General a $1.8-million grant.
In addition, East Baton Rouge Parish will sponsor the issue of $5 million in tax-free bonds, sold through the Louisiana Community Development Authority. Direct General will repay the bonds.
The building that will house the expanded center will be owned by the Louisiana Local Government Environmental and Community Development Authority. That organization is a state trust that invests in buying, financing and constructing facilities to create new jobs or retrain workers. The company hopes to buy the facility at a later date, Adair said.
The state's incentives require the company to pay its employees at least $9 an hour and to provide from 50 percent to 85 percent of workers' health-insurance coverage, Louisiana officials said.
Company Plans Further Growth
The Baton Rouge expansion was driven by the company's rapid growth, said Adair.Direct General currently has more than 300 offices in 10 southern states - Arkansas, Florida, Georgia, Kentucky, Louisiana, Mississippi, North Carolina, South Carolina, Tennessee and Texas. Within the next five years, the company plans to expand into 12 more states, Adair explained.
Direct General will expand as well into new product offerings, including homeowners and health-care insurance, and short-term consumer loans, he added. The company's other current insurance lines include hospital indemnity, and travel and vehicle protection.
The company last year transitioned from a family-owned company to a publicly traded corporation on the NASDAQ exchange. Direct General's $317.1 million in sales last year marked a 48.8-percent annual increase over 2002 sales.
The company currently has some 2,000 total employees, including another 100 in its Louisiana offices. Direct General's work force grew by 30 percent last year.
The expansion was the second big project that Louisiana has landed recently. Last month,
Union Tank Car Co.
announced that it had selected
Alexandria
for its new US$100-million, 850-employee railcar plant.
Editor's note: For more on the Bayou State, including an exclusive interview with Gov. Blanco, see the Louisiana Spotlight in the July 2004 issue of
Site Selection
.
---
Berlex Building $60M
Biotech Plant in NW Washington State
by
JACK LYNE
,
Site Selection
Executive Editor of Interactive Publishing
LYNWOOD, Wash.

- Adding to northwest Washington state's budding biotech cluster,

Berlex

is building a $60-million commercial drug plant in

Lynnwood, Wash.,

that will employ as many as 180 workers.
The

Seattle

-metro operation will be the state's largest-ever in commercial biotech manufacturing.
The U.S. subsidiary of Berlin-based pharmaceutical giant

Schering AG,

Berlex will manufacture the cancer drug Leukine at its new Washington plant. The company is also seeking approvals for the drug's U.S. use in treating Crohn's disease, a chronic illness that causes digestive tract irritation.
Berlex already has 200 Puget Sound employees based in Seattle and Bothell. The company first came to the Northwest in 2002, when Schering spent $380 million in purchasing Immunex Corp.'s Leukine operations to diversify its U.S. health-care business beyond its primary foothold in birth-control pills.
Berlex's current Puget Sound operations include its oncology business unit and a clinical research team. The area is also home to the company's only existing commercial biotech manufacturing plant, which also makes Leukine.
The company looked at a number of West Coast locations, according to David Carlson, vice president for biologics manufacturing and logistics. In the end, though, the large, in-place presence in Washington was a major location determinant. Siting the new plant elsewhere could've meant losing some of its workers who already knew how to make Leukine, Carlson said.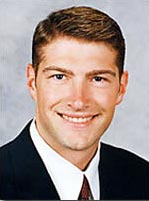 "A key site-selection consideration for Berlex and its parent company has been to retain our existing team of commercial biologics manufacturing professionals," he noted. "This team provides an ideal nucleus for the global supply center for Leukine, as well as for future biopharmaceuticals that may be developed and commercialized by the company for worldwide markets."

Area's Biotech Cluster
Had Site-Selection Clout

Montville, N.J.-based Berlex is buying a 16-acre (6.4-hectare) site in Northpointe Corporate Center in south Snohomish County. Owned by Opus Northwest LLC., part of the Minneapolis-based

Opus Group,

Northpointe Center is located some 17 miles (27 kilometers) north of Seattle.
That site positions Berlex near another major draw: the area's concentration of other kindred corporate spirits. Snohomish County has attracted more than 30 biotech operations; collectively, they account for about 25 percent of Washington state's total biotech jobs.
"This investment is part of a global strategic plan to ensure we have the right infrastructure - both in facilities and in manufacturing professionals - to support the company's long-term growth," Winfried Haumesser, director of Schering's Industrial Operations and Environment division, said in a statement from Berlin. "Hence, while we are today announcing an expansion of commercial bio-therapeutics manufacturing in a region with a strong biotechnology cluster, the company also is streamlining its infrastructure dedicated to classical pharmaceutical manufacturing."

County Landed
7E7 Project Last Year

The project marks a milestone for Snohomish County. Even with its strong biotech R&D cluster, the area lacked much of a manufacturing presence in that sector. That meant that products discovered through local research were being made somewhere else. The Berlex plant, though, gives the county a prototype for locating major R&D and production operations in the same area.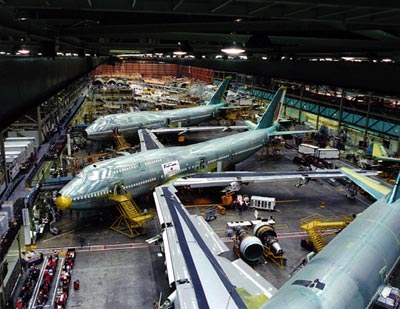 "This factory could have gone anywhere in the world. But its managers chose Snohomish County," said Snohomish County Executive Aaron Reardon. "Their decision is important for both the county and state because our region is already well established as a biotech research and development center."
Another project had already made Snohomish County well established on the site-selection radar:

Boeing

late last year picked its longstanding county site at Paine Field in Everett for the company's $900-million, 1,200-employee plant to assemble the new 7E7 commercial aircraft. The Everett location, just north of Lynnwood, has already made Boeing's 747s and 777s.
But the commercial-air sector is a boom-or-bust business. And that made landing the biotech plant an important step in broadening the county's economic base.
"This is exactly the kind of development and diversification that we have been going after for the past several years," said Deborah Knudson, president of the Snohomish County Economic Development Council.

Gambling on FDA Approval

The project represents something of a gamble for Berlex.
The new plant will double U.S. production of Leukine, Carlson said. Total demand for the drug, though, still remains in question until a final decision comes on Leukine as a Crohn's treatment.
Getting U.S. Food and Drug Administration approvals would open up a large and lucrative market for Leukine. As many as half a million U.S. residents suffer from Crohn's.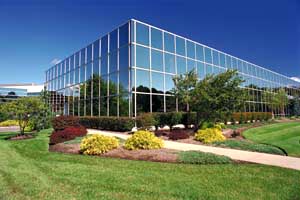 Berlex is readying to begin Phase 3 clinical studies to evaluate Leukine as a Crohn's treatment. That's the final phase of human testing that both the FDA and the European Union require before applications can be submitted to approve marketing new therapeutic products. The Phase 3 process will take about two years, Berlex officials said.
But getting the new Washington plant online is going to take some time as well. FDA approvals for biotech manufacturing facilities are thorough and time-consuming processes - so much so that it could be as long as three years before the Washington facility is up and running.
Berlex in the meantime has a backup plan if the FDA doesn't approve Leukine as a Crohn's treatment. The four-building Northpointe complex would then be overhauled to make other biotech drugs - either for Berlex or for other companies.
The FDA's ruling on Crohn's will also likely play a role in the number of plant hires. Berlex is now projecting that it will open the new facility in 2007 with 70 employees. The company's plans right now call for keeping the existing Leukine plant in leased space, said Carlson.



---
Sweet Deal:
Hershey's $48M, 110-Job
Expansion Headed for Virginia

by JACK LYNE, Site Selection Executive Editor of Interactive Publishing

STUARTS DRAFT, Va.

-

Hershey Foods Corp.

has picked its plant in

Stuarts Draft, Va.,

for a $48-million expansion that will add 110 new jobs. The Virginia facility won the project over sister operations in Derry Township, Pa., and Oakdale, Calif.
"If you hadn't been able to produce and keep yourselves cost-effective, I'm sure we wouldn't be having this announcement here today," Gov. Mark Warner (D) told the workers and government officials gathered at the Stuarts Draft facility on June 22nd. "That you were able to compete successfully with plants in California and Pennsylvania says a lot about how the management here has been able to keep operations as cost-effective and productive as possible."
Located some 100 miles (160 kilometers) west of Richmond, the Stuarts Draft plant opened in 1983 with less than 100 workers. It now employs 600.
"Over the years, Hershey's continued commitment to the commonwealth has provided tremendous employment opportunities for Virginians," said Warner. "This expansion project once again shows that Virginia is a leader in the food processing industry and continues to be committed to its existing businesses."
The Hershey, Pa.-based company will spend most of its project capital to add equipment to expand its manufacturing lines for Reese's Peanut Butter Cups and S'mores, said plant manager Everett Campbell. Hershey will also upgrade the chocolate-making systems that were installed in the Augusta County facility last spring.
The operation currently manufactures five million peanut butter cups a day. Over the course of a year, the plant turns out some 60 million pounds (27 million kilograms) of finished product, Campbell said.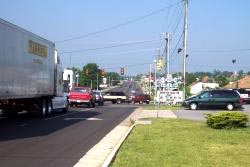 Incentives Added
Sugar to State's Appeal

Virginia's incentives sweetened the deal for Hershey.
State subsidies include a one-time $2.1-million exemption on sales and use taxes on new equipment purchased for the expansion. Hershey is also receiving a $77,000 employee-training grant from the Virginia Department of Business Assistance's Workforce Services Program and a $10,000 tax credit for new job creation.

"From the beginning, Augusta County and the commonwealth of Virginia welcomed and supported Hershey," Hershey Foods President and CEO Richard H. Lenny said in a statement released from the company's Pennsylvania headquarters. "This strong government support, coupled with the truly outstanding people who work at this facility, made Virginia the right choice for our expansion efforts."
The Stuarts Draft plant has also carved out a strong safety record. Plant workers have gone over one millions hours without an accident 12 different times during the facility's more than two decades of operations.

No Cutbacks
at Pennsylvania Plant

But officials with Chocolate Workers Local 464 in Derry Township saw other reasons why Virginia got the nod. The Stuarts Draft plant is a non-union shop, and it pays lower wages, they said. Virginia's 6-percent corporate net income tax rate is also considerably lower than Pennsylvania's 9.9-percent rate, they added.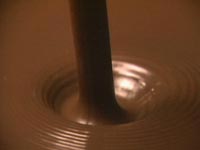 With the expansion, the Stuarts Draft plant will begin manufacturing some of the Reese's Peanut Butter Cups that are now made at its sister facility in Derry Township. But the shift won't produce any job cutbacks at the Pennsylvania plant, Hershey officials said.
Hershey Foods still employs 6,100 in central Pennsylvania. Worldwide, the company has 14,000 employees.
Before 1963, all of Hershey's candies were made at its plants in Derry Township. Now only about a third of those products are made there. Hershey, however, continues to invest in its central Pennsylvania operations, building a new $50-million distribution plant in the area in 2000.
The company was in the center of a major hubbub in 2002, when Hershey Trust Co., Hershey Foods' majority shareholder, seriously considered selling the company off. The trust was looking to diversify its assets.

The potential sale sparked a vigorous "Bust the Trust" campaign in Pennsylvania. Hershey Trust later abandoned the idea after state business and legislative leaders convinced it that a sell-off would hurt the region's economy.
And, as it turned out, the trust busted itself. Ten of the Hershey Trust's 17 board members - including all seven members who unsuccessfully voted to sell Hershey Foods to the Wm. Wrigley Jr. Company for $12.5 billion - decided to leave the trust's board at the end of 2002.



---
PLEASE VISIT OUR SPONSOR • CLICK ABOVE
©2004 Conway Data, Inc. All rights reserved. Data is from many sources and is not warranted to be accurate or current.