Area officials were more specific as to why they thought Jostens chose Topeka.
One key factor, they agreed, was a local package of job-creation incentives that will total as much as $375,000 over three years. Those subsidies are being funded by the quarter-cent sales tax for economic development that Topeka voters approved in 2000.
"Without the resources of the economic development sales tax, Topeka would not have been able to compete for these new jobs," said Mark Wittenburg, board chairman of GO Topeka, the economic development arm of the Greater Topeka Chamber of Commerce. "Working with Jostens officials has been an excellent experience as we've identified available incentives and training programs as they proceed with their plans for growth."
"The help from the city of Topeka, Shawnee County, GO Topeka and the Kansas Department of Commerce has been significant in planning this expansion announcement," said Robert Spayd, manager of Jostens' Topeka plant. "We've been able to identify incentives and training dollars that will make our growth plans easier and more cost-effective."
Area officials also used economic development tax revenues to fund much of the $18-million incentive package that helped persuade
to pick Topeka in August of 2002 for a 650-job, $80-million distribution center. The distribution center opened last month. (For more on the Target deal, see the Aug. 12, 2002, Blockbuster Deal of the Week in the SiteNet/IAMC Dispatch archives.)
Jostens' expansion is also getting city-county tax credits and Kansas Department of Commerce employee-training funds. Officials didn't estimate those incentives' value.
Jostens will add its Kansas jobs over the next 12 to 18 months, said company officials. The 232,000-sq.-ft. (20,880-sq.-m.) Topeka plant now employs more than 1,000 workers during peak production. Almost 100 of the new jobs will be in handling yearbook materials submitted over the Internet. Another five to 10 jobs will be call-center positions.
Yearbooks make up some 95 percent of the Kansas operation's current output. The plan's other production is in commercial printing. With the expansion, the Topeka facility will produce four million diploma covers a year.
Jostens' 33-year-old Clarksville plant will add its 140 to 170 new production positions over the next 24 to 36 months, company officials said. Located 53 miles (85 kilometers) northwest of Nashville, the 550-employee Tennessee operation is also one of Jostens' five yearbook manufacturing facilities in the U.S.
The Clarksville expansion will be an $8.5-million project, company officials estimated. That capital will go for new equipment, as well as for the transportation and installation of existing equipment from other plants. The Clarksville-Montgomery County Industrial Board earlier approved an in-lieu-of-tax agreement that would reduce first-year taxes on new equipment that a then-unnamed company planned to install in an expansion. Jostens' name wasn't confirmed until after the Clarksville project was announced.
The company's expansion plans for its 45-year-old Shelbyville plant are tied to the Minnesota operation's shutdown.
Jostens' 450-employee Shelbyville plant will add the majority of the Red Wing diploma-manufacturing jobs that are being phased out, company officials said. Some of the customer-service jobs will also go to that Tennessee operation, located some 58 miles southeast of Nashville. (Another 22 customer service positions are being relocated to a Jostens operation in
Owatonna, Minn.
Currently, the Shelbyville plant manufactures graduation announcements and accessories. Adding diploma production and customer service to the mix "provides a single point of customer contact," said Jostens Communications Director Rich Stoebe.
State Economic and Community Development Commissioner Matt Kisber greeted the two Middle Tennessee expansions by hailing Jostens as "long an important corporate citizen in the state. . . . We are pleased that they have found Tennessee's business climate to be a positive factor in their decision."
in 2000, Jostens employs some 6,300 workers at its operations in the U.S. and Canada.
The company recently added a new product to its mix: DVD yearbooks, which are enjoying a rapid rise in popularity. The disks are being produced either as an add-on to a traditional print yearbook or as a stand-alone unit.
One reason for the DVDs' popularity is their far more flexible production deadlines. Events and activities can be captured on the disk almost right up to graduation time and still be included in the
video yearbook.
SALEM, Ore.
—
Wachovia
and
Trendwest Resorts
have both picked
Salem, Ore.,
for new call centers that will collectively create 700 jobs.
The fourth-largest U.S. bank is bringing the bigger of the two projects to the Beaver State. Wachovia is building a $20-million center in Salem, where it will employ 500 by early next year, bank officials said. And, they added, the Oregon operation may expand to 750 employees in the near future.
The new Salem project, however, means that the company will close two of its existing call centers. Wachovia announced that it will shut down both a 275-employee operation in Trap Falls, Conn., and a 100-employee facility in Wilmington, Del., in the spring of 2005.
Time Was of the Essence
The strategic linchpin in the three-way shift was time — or time zones, to be more exact.
Wachovia was specifically looking for a West Coast location for a new call center. Those site-search parameters were defined by a mismatch inside the company's operations:
With assets of more than $410 billion, the bank has customers residing in all U.S. regions. That wasn't aligning optimally with Wachovia's 13 existing call centers. All are located in the U.S. Eastern Time Zone.
That discrepancy was affecting service. Customers, Wachovia research found, are most likely to call the bank's centers during their lunch hours or shortly before or after dinner. But with its call operations concentrated along the eastern U.S., Wachovia was missing some of its customers' prime service windows. Eastern Time-based customer reps were often on breaks when those prime-time periods were occurring in other U.S. time zones.
A West Coast center, though, would create an operation working on a time schedule that was three hours earlier. And that, the bank decided, would give the company stronger access to a broader range of customers' lunch hours and dinnertimes.
Wachovia looked at more than 100 western U.S. locations, according to Gov. Ted Kulongoski (D), who called the bank's decision "outstanding news for Salem and Oregon [that] will provide a tremendous boost to the local economy."
In January, the Charlotte, N.C.-based company made its first contact with Oregon officials, who codenamed Wachovia's expansion "Project Sail." Aiming to steer Project Sail to Salem, the state offered the bank a $600,000 grant for employee training. In addition, Marion County offered another $251,000 for training at Salem-based Chemeketa Community College.
Wachovia officials, however, said that some other contending sites offered richer incentives. Ultimately, though, the bank decided that the Oregon city 47 miles (75 kilometers) south of Portland had the edge in work-force availability, they added.
Construction of the Salem new center actually began in late June, before the company's name had been disclosed. State officials only later confirmed that Wachovia was overseeing the project.
Getting the facility up and running rapidly is essential in hitting the company's aggressive hiring timetable. The bank said that it plans to hire 250 workers by the end of 2004, adding 250 more by the end of March 2005. About 50 current employees could possibly transfer to the Salem operation, bank officials added.
The new call center's work force could well grow to 750 workers in the next few years, depending on factors that include further improvements in the national economy and a continuation of banking-industry consolidation. Wachovia in mid-June announced plans to acquire rival
SouthTrust Corp.
for $14.3 billion. If the deal closes by year's end (as most analysts expect), Wachovia will surpass
Bank of America
as the largest retail bank in the U.S. Southeast.
Bank officials haven't commented as to whether the Salem project means that the company may further disperse its call centers.
Trendwest Brings Some
Call Center Action In-House
Trendwest Resorts' 200-employee Salem call center also represents a departure from that company's
modus operandi
.
The world's third largest timeshare resort company has been outsourcing its call center operations to third-party providers. Business growth, though, prompted Trendwest to bring part of that function back in-house.
"This is a very exciting milestone for our company," explained Vice President of Marketing Operations Dianne Beard. "Our new office in Salem marks the first call center for Trendwest that will support all of our regional marketing efforts from one centralized location."
Trendwest is a subsidiary of
Cendant Corporation,
a travel and real estate services company that includes
Avis, Century 21, Coldwell Banker, Howard Johnson, Ramada
and
Days Inn.
Headquartered in Redmond, Wash., the company operates 52 resorts in the United States, British Columbia, Mexico and Fiji under the WorldMark brand.
In Salem, Trendwest will be moving into leased space formerly occupied by another Cendant subsidiary,
Fairfield Resorts.
Fairfield opened its call center in 2002, but closed down a year and a half later. Company officials at the time blamed the shutdown on the advent of the National Do Not Call Registry (NDNCR).
Trendwest officials, however, say that their Salem call center won't encounter similar problems. Operators will be calling the company's existing clients, an authorized activity under NDNCR guidelines.
Salem positions Trendwest near some of its more popular resort destinations. The company has six resorts and three sales centers in Oregon employing 400 workers.
---
Mando's Rapid-Fire Alabama Expansion
Adding 170 More Jobs, Relocating HQ
by
JACK LYNE
,
Site Selection
Executive Editor of Interactive Publishing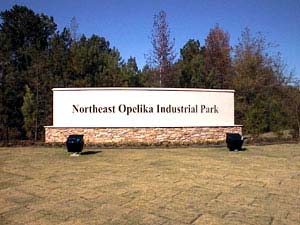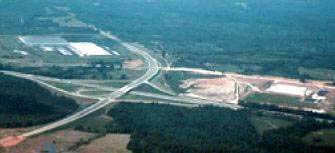 Opelika, Ala.
—
Hyundai's
decision to locate its $1-billion plant in Montgomery continues to generate major ripples through Alabama's corporate community:
Hyundai supplier
Mando America Corporation
announced on July 11th that it's undertaking a $35-million expansion in
Opelika, Ala.
And that decision comes only a few weeks after Mando America had just completed its initial facility in the Alabama city — a $30-million project that also happens to be the first North American plant for Korean firm Mando Corporation.
On top of that, the Kunpo, South Korea-headquartered parent concurrently announced that it's relocating its small American corporate headquarters to Opelika from Detroit.
The twin decisions come only some 15 months after Mando America first chose Opelika for a 150-employee, 145,000-sq.-ft. (13,050-sq.-m.) facility. The company's slam-bang second expansion will add 170 more jobs and 175,000 (15,750 sq. m.) of additional space at the just-completed facility, Mando America President Gi-On Jeon explained at the project announcement in Opelika.
Gov. Bob Riley (R) hailed the double-barreled expansion as an affirmation of the rapid rise of the state's auto industry.
"Alabamians can take pride in the fact that Mando America is expanding its operations and relocating their North American headquarters to our state," said Riley. "People are beginning to find out — literally all over the world — that if you want a quality product, a cost-effective efficient company, [or] a world-class product, you need to come to Alabama."
Park Partnership
Paying Off
The Mando project, added Riley, also represented a tribute to "the dynamic work ethic of Alabamians and the vibrant partnerships between state, local and
company leaders."
One partnership in particular is paying off for Opelika: The Northeast Opelika Industrial Park, a joint venture between Opelika, Autauga County and the Central Alabama Electric Cooperative. Mando last year chose the Opelika site for its facility, which makes brake-corner modules, suspension modules and steering systems.
Mando America will also relocate its headquarters to the 42-acre (17-hectare) site that the company currently occupies in the Opelika development. (Mando, however, will continue to base its American R&D and sales and marketing operations in Detroit, company officials said.)
With its I-85 frontage and CSX rail service, the 1,900-acre (760-hectare) Northeast Opelika Industrial Park has already attracted a number of major tenants. Current occupants include
Wal-Mart,
which has an 880,000-sq.-ft. (79,200-sq.-m.), 700-employee distribution center, and
Benteler Automotive Corp.,
which has a 144,000-sq.-ft. (12,960-sq.-m.), 150-employee plant. In addition, the Northeast Opelika Park was a major contender for the Hyundai plant that's now under construction in Montgomery, as well as the
Nissan
plant that went to Canton, Miss., in late 2000.
Opelika Mayor Barbara Patton called Mando America's twin-pronged expansion "yet another example of the efforts of this community to attract investment from world-class companies and to help those companies grow and expand."
(The city's efforts last year won it a coveted spot in
Site Selection
's Top 10 Development Groups for 2004, which are profiled in the May feature "On Solid Ground.")
Movie Gallery Also Expanding
Mando is a long-time Hyundai supplier. But the Opelika plant is also supplying the company's other customers, including
General Motors, Ford
and DaimlerChrysler. Hyundai's importance, however, is underscored by the location of the company's North American
headquarters and its first plant on the continent. The Northeast Opelika Industrial Park sits only 60 miles (96 kilometers) west of Montgomery, which also lies on I-85. Mando's Alabama operation will begin producing parts for Hyundai's huge Montgomery plant in February of 2005
Riley on July 11th had also announced another Alabama expansion:
Movie Gallery,
a home-video specialty retailer, is building a 190,000-sq.-ft. (17,100-sq.-m.), 74-employee distribution center on an 18-acre (seven-hectare) parcel in Westgate Industrial Park in
Dothan.
The center will distribute videos to Movie Gallery's 2,300 video stores, which are based in the rural and secondary markets that the company has targeted.
Movie Gallery is based in Dothan. Nonetheless Chairman and CEO Joe Malugen said that the company's site search included the entire Southeast. In the end, he explained, state and local recruiting efforts "reaffirmed that Alabama is the right place for Movie Gallery's distribution center."
---
PLEASE VISIT OUR SPONSOR • CLICK ABOVE
©2004 Conway Data, Inc. All rights reserved. Data is from many sources and is not warranted to be accurate or current.