Border Crossing: IT Firm
Internosis Moving HQ, 250 Jobs to Maryland

by JACK LYNE, Site Selection Executive Editor of Interactive Publishing

GREENBELT, Md. — Internosis is moving its 170-employee headquarters to Greenbelt, Md., where the information technology player plans to add 80 more high-end jobs in the next two years, said CEO Robert Stalick.
Internosis is currently based in Arlington, Va., where the company was created. The firm will now move all of its existing headquarters jobs 19 miles (30 kilometers) northeast to Greenbelt in southern Maryland.
The decision to cross the border into the Washington, D.C., metro was driven by customer proximity and a deep pool of high-tech talent, Stalick explained.
"Moving to Maryland is the next step in the company's evolution as we grow to service our expanding client base," said Stalick. "Maryland provides a highly qualified work force and access to advanced technology. Both will be instrumental to our continued leadership in providing IT services to corporations and the U.S. government."
Internosis already has a strong list of Washington-based federal government clients. Those customers include the Army, Air Force and Navy, the Department of Agriculture, the Department of Housing and Urban Development, and the Department of the Interior. When the four-year-old company was first created, it had almost no government work. Today, government clients make up almost half of the company's business, Stalick said.
Internosis also has a number of major commercial clients, including McLean, Va.-based Booz Allen Hamilton, Boston-based ad agency Digitas and Philadelphia-based Sunoco.
Site Near New Markets, BW International
Internosis will relocate its operations base to Greenbelt's Golden Triangle Building, where it will lease 19,000 sq. ft. (1,710 sq. m.) of office space. (No terms of the lease agreement have been released thus far.)
The new location sits only a few miles from Interstate 95 and State Roads 495 and 201. That will strengthen Internosis' access to the Baltimore market also, as well as providing a quick 20-mile (32-kilometer) drive to Baltimore-Washington International Airport. The new headquarters site's stronger
market and transportation access will bolster the company's ongoing efforts to further enlarge its client base, said Stalick.
Gov. Robert L. Ehrlich Jr. (R) called the Internosis relocation "a testament to the state's highly competitive, pro-business climate and our top-notch work force in a technology-driven industry."
Maryland's incentive package also helped along with Internosis' "testimony."
The state Department of Business and Economic Development (DBED) is providing the company with a $200,000 conditional loan, as well as a $75,000 Maryland Industrial Training Program grant for work-force training.
The DBED's loan will convert to an outright grant if Internosis has the 250 total Maryland headquarters jobs that it's projecting by 2006. The company plans to add 45 of its new jobs in the next few months, according to CFO and Executive Vice President for Operations Anthony Corbi.
In addition, the company will be eligible for as much as $250,000 in state job-creation tax credits, with each of the headquarters jobs qualifying for $1,000 in credits. The positions at Internosis' operational base are high-end jobs, with most paying annual salaries ranging from $75,000 to $80,000, Corbi reported.
Prince George's County Economic Development Corporation (EDC) is also providing the relocating firm with another conditional loan of $20,000. That loan, too, will convert to a grant if Internosis hits its employment projection.
"This is the first of what we see as a turnaround in economic development for Prince George's County," said EDC President Kwasi Holman. "EDC has a growing roster of prospects from technology sectors with whom we are working. Our location along the Beltway, availability of attractive sites, and proximity to important business generators like federal government installations and the University of Maryland are important assets."
Products Built around Microsoft
While the company clearly welcomed the state and local incentives, the subsidies weren't a deciding factor, Stalick explained. The site's strong market access was a far more important consideration, he said.
The company does plan to keep a small office in Virginia. But it won't be at the company's current Arlington location, said Stalick.
Internosis' Virginia roots trace back to its earlier incarnation as Phoenix Systems, which was created in the early 1980s. Montreal-based Corporate Software and Technology (CST) purchased the Virginia company in 1993 and then formed its Technology Services Division in Arlington.
Internosis was created in January of 2000. Backed by Connecticut-based
General Atlantic Partners,
a private venture capital firm specializing in IT, the current Internosis management team bought the Arlington-based CST division and renamed it.
The privately held company provides IT strategy, application development, IT infrastructure and productivity services. It focuses its products and services around
Microsoft
technologies. In October of 2003, the Redmond, Wash.-based software giant chose Internosis as the winner of Microsoft's North America Infrastructure Solution of the Year Award.
The company currently has 300 total employees. Internosis also has office operations in Boston, Colorado Springs, Colo., and New York.
---
Burns & McDonnell Adding 350 to 400 Jobs in Kansas City
by
JACK LYNE
,
Site Selection
Executive Editor of Interactive Publishing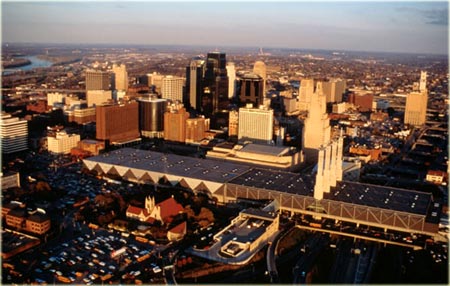 KANSAS CITY, Mo.
— Providing further evidence of the U.S. construction market's continuing rebound, engineering firm
Burns & McDonnell
has announced that it will add 500 new jobs over the next three years. Of those new positions, 350 to 400 will be added in new leased space in
Kansas City, Mo.,
home to Burns & McDonnell's headquarters, explained President and CEO Greg Graves. The rest of the firm's new jobs will be created in some of the company's regional offices in 15 other U.S. cities, he said. Kansas City's second-largest engineering firm, Burns & McDonnell currently has about 1,800 total employees. (The largest is
Black & Veatch,
which has more than 6,200 worldwide employees.) About 1,400 of those workers are clustered in the Kansas City metro in three buildings. Burns & McDonnell will look to lease space in a fourth facility to accommodate its new local growth, Graves said. The job growth is part of the company's recently announced three-year business plan. The catalyst for the expansion is coming from bullish business in many of Burns & McDonnell's 15 major service areas, said Graves. Growth has been particularly strong, he noted, in company divisions that are focused on architecture, aviation/defense, construction, energy, process engineering, and power transmission and distribution.
Company Tapped as Program Manager
For Kansas City's New Downtown Arena
Founded in 1898, Burns & McDonnell has a long-running connection with many of the Kansas City metro's most significant large-scale construction projects.
The company's major local-area assignments have included designing and program managing the construction of Kansas City International Airport, building
Bayer Corp.'s
central administration facility in Kansas City; heading up the mechanical systems work on the H. Roe Bartle Convention Center expansion; and rebuilding
Kansas City Power and Light's
Hawthorne power plant.
And the 100-percent employee-owned company was recently tapped to lead yet another major project - Kansas City's new downtown arena. The city selected Burns & McDonnell on Aug. 11 as program manager for the arena's construction. The firm's selection came eight days after Kansas City voters approved an increase in hotel and car rental fees, which the city will use to issue $170 million in bonds to fund the $225-million-to-$250-million project.
In addition, Burns & McDonnell has a number of other major projects underway for the U.S. Department of Defense. The company's Defense work includes a $5.6-million contract to design and construct the Mine Warfare Command Headquarters at the Naval Station in Ingleside, Texas, as well as a five-year contract to provide electrical infrastructure analyses for U.S. military bases worldwide.
New KC Jobs Will Pay
$60,000-$70,000 a Year
The new local-area jobs that Kansas City's oldest full-service engineering company will create will pay between $60,000 and $70,000 a year in salary and bonuses, said Graves. All Burns & McDonnell employees can also participate in the company's stock ownership program.
The company is very active in the community in its headquarters city, including serving as a corporate partner in the Kansas City Area Development Council and the Greater Kansas City Chamber of Commerce. Graves wants to increase the size of Burns & McDonnell's charitable foundation to $10 million from the current $4 million.
The company's Kansas City work force includes more than 650 engineers. Burns & McDonnell also employs architects, contractors, economists, estimators, planners, scientists and technicians.
The company's regional offices are located in Atlanta; Chicago; Denver; Fenton, Mo.; Houston; Miami; New York; O'Fallon, Ill.; Phoenix; San Diego; San Francisco; St. Louis; Washington, D.C.; and Wichita, Kan.
---
Company Once Looked Connecticut-Bound

APG's Expansion Will Increase
Indiana Work Force to 1,000-Plus Employees
by
JACK LYNE
,
Site Selection
Executive Editor of Interactive Publishing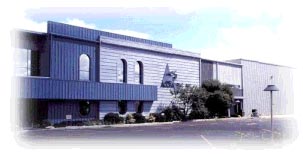 ELKHART, Ind.
—
Accra Pac Group
(APG), which last year looked like it might be packing up and leaving town, is adding 163 new jobs in its headquarters city of
Elkhart, Ind.
With the expansion, the U.S. and Canada's largest privately owned provider of contract aerosol packaging will increase its Elkhart work force to 1,000-plus employees in more than 1 million sq. ft. (90,000 sq. m.) of office, manufacturing and warehouse space. APG's newest employees will staff the $9-million, 210,000-sq.-ft. (18,900-sq.-m.) distribution center that the company is going to build. The center will be built on vacant land adjacent to APG's primary manufacturing operations on Middlebury Street in the northwest Indiana city. The expansion's catalyst came from two new contracts that APG recently signed, explained CEO Satish Shah. Shah, who also owns APG, wouldn't divulge the names of the two companies. He did say, though, that both are Fortune 500 members. The firms have decided to outsource aerosol packaging from their own plants, he explained. APG's warehousing and distribution network plays a more important role than the one assigned to such operations at many other firms. The company's warehousing and distribution operations specialize in handling pharmaceuticals, and pressurized, combustible and flammable products. That focus is designed to reduce APG customers' insurance rates, as well as cut the capital often required for customers to qualify for insurance in the warehousing of such products. The expansion will add to the company's current 300,000 sq. ft. (27,000 sq. m.) of space for warehousing and 200,000 sq. ft. (18,000 sq. m.) of space for raw materials storage. APG's contract-packing clientele includes Fortune 500 firms in the automotive, food, household, personal care and pharmaceutical industries, according to company officials. The new distribution center will open near the end of next year, Shah estimated.
$7.9-Million Bond Issue Ended
Connecticut's Relocation Courtship
The expansion announcement comes after the company's apparent flirtation with relocating to Connecticut last year.
TConstitution State officials began wooing APG in 2002. Then-Gov. John Rowland (R) told reporters last year that Connecticut was in negotiations with the company. APG would benefit from a newly approved state tax credit, said Rowland (who resigned in June after being targeted by a federal corruption investigation). Citing anonymous sources, the
Waterbury (Conn.) Republican-American
said that if the company relocated, it would locate in a 725,000-sq.-ft. (65,250-sq.-m.) facility in a new business park spanning about 170 acres (68 hectares).
TSpeculation ended, though, after Elkhart officials approved issuing as much as $7.9 million in bonds to buy APG's Middlebury Street facility. The agreement provided that the company would then lease the building from the city. Elkhart is funding the bond issue with revenues from Elkhart County's .0025-percent Economic Development Income Tax.
TAPG is buying the building back by making monthly payments at a rate of 110 percent of the bonds' principal and interest. The rate during the agreement's first year was 100 percent. APG's rates will increase again to 125 percent from the third year until the bonds are retired. The company's payments will be as much as $800,000 a year, according to Elkhart officials. APG is also paying all building expenses, including taxes, liability insurance and maintenance costs.
TAPG plans to pay off the bonds much earlier than the agreement's specified 15-year maximum, Shah noted at the time. The company's final payout will include some $20,000 per year for each year in which the bonds remain outstanding. In addition, the incentives agreement with the city requires APG to pay off all bond indebtedness plus any penalties if it relocates its primary operations.
T"We have a contract with the city of Elkhart and it's a contract that we intend to honor," Shah said after accepting the bond issue. "Any further speculation about our agreement with the city should end. Accra Pac is grateful for the effort by Elkhart Mayor Dave Miller, the Elkhart Redevelopment Commission (RDC) and
Elkhart Common Council in helping us maintain our business presence in Elkhart."
Work Force Has Grown by 40
Percent-Plus Since Bond Issue
TElkhart's bond issue - which enabled APG to secure a $1.5-million loan to relocate its health-care production to Superior Street from Middlebury Street - seems to be paying off handsomely.
TEven before the newly announced expansion, the company had added 350 new jobs since the bond issue was approved in June of last year. APG now employs 850 workers.
TElkhart Redevelopment Commission (RDC) President Bill Lavery said that the company's new warehouse demonstrated that the bond issue "was a very wise utilization of public money."
TOf the $7.9 million in bonds, $6.5 million is for the building. APG bought the Middlebury Street facility, formerly occupied by New Jersey-based
Whitehall Laboratories,
from the city in 1996 for $2 million. The company has since invested some $13 million in the building. The remaining $1.4 million in bonds covers bonding service fees and it creates a one-year reserve fund.
TAPG will likely get more city assistance later this year. The Elkhart Redevelopment Commission has recommended that the company receive $200,000 from the city's Horizon Fund. That fund promotes redevelopment of the city's older plants by providing loans for much as 20-percent of project costs (with loans capped at $200,000).
The Horizon loan would be for APG's existing facilities, not its new distribution center. The Elkhart City Council is expected to approve the loan in October.
TAPG had $152 million in sales last year.
---
PLEASE VISIT OUR SPONSOR • CLICK ABOVE
©2004 Conway Data, Inc. All rights reserved. Data is from many sources and is not warranted to be accurate or current.