GM Investing $175 Million,
Adding 200 Jobs at
Indiana Plant





by

JACK LYNE,

Site Selection

Executive Editor of Interactive Publishing

GM's $175-million Fort Wayne expansion "is further proof that the community remains an important part of GM's manufacturing plan," said Joe Spielman (pictured), GM vice president and general manager of manufacturing.

FORT WAYNE, Ind. — General Motors' decision to invest US$175 million ensures the future — at least for the near term — for the automaker's 2,900-employee pickup truck plant in Fort Wayne, Ind. The expansion will add 200 new jobs at the facility that will pay an average of more than $70,000 a year, GM officials said in announcing the project on Jan. 28th. The company's sizable capital outlay will primarily go into new manufacturing equipment, the company said.
"GM's $175-million investment in Fort Wayne is further proof that the community remains an important part of GM's manufacturing plan," GM Vice President and General Manager of Manufacturing Joe Spielman said while announcing the expansion at the Fort Wayne plant. "This truck project is key in our efforts to strengthen our core manufacturing capabilities in the United States and Indiana." First opened in 1986, the automaker's Fort Wayne plant currently builds the Chevrolet Silverado and GMC Sierra full-size pickup trucks. Those models are two of the automaker's most popular offerings. Of the nearly 2.6 million full-size pickups sold in the U.S. in 2004, the Sierra and the Silverado collectively accounted for about 895,000 — slightly more than a third of the year's total sales.
Opened in 1986, the 2.5-million-sq.-ft. (225,000-sq.-m.) Fort Wayne plant (pictured) now employs some 2,900 workers.

Other Existing GM Plants
Vied for 'Spectacular Project'

State and local officials had been waiting anxiously for more than three months for GM's decision.
On Oct. 19th of last year, the automaker received the local-area incentives that it had previously requested. The Allen County Council unanimously approved a 10-year tax abatement on the new equipment that would be installed in the Fort Wayne plant — at least if the Indiana operation won the expansion. County Councilwoman Paula Hughes said that the prospect of adding up-to-date manufacturing equipment and creating new jobs "makes this a spectacular project."
GM officials applauded the subsidies' approval. They added, though, that financial support would be only one of the factors that would go into GM's final expansion decision.
Four other GM plants were also under consideration for a similar investment, according to officials with the United Auto Workers. Two of the operations rumored to be among the competing sites were in the Michigan cities of Oshawa and Pontiac; both facilities also make the Sierra and the Silverado. Another GM truck assembly plant that makes those two models in Flint, Mich., was tapped by the automaker on Dec. 15th of last year for a $150-million retooling. (For more on that project, see the SiteNet/IAMC Insider's January 2005 Incentives Deal of the Month, "Ford, GM Expansions Ensure Future for 7,500 Michigan Jobs.")
"This $175-million commitment by GM is a solid vote of confidence in the UAW members in the Fort Wayne plant and in the Fort Wayne community," said UAW vice president Richard Shoemaker, director of the UAW's GM Department. "This welcomed investment will enable the plant and UAW Local 2209 members to play a key role in assembling new GM products for many years to come."
For GM, the next 10 years to come will see a savings of more than $4 million from the county's tax abatement, local government officials estimated. Even with that abatement, though, the 2.5-million-sq.-ft. (225,000-sq.-m.) plant will still rank far and away as the county's largest taxpayer. In 2004, the GM facility paid a reported $3.7 million in county property taxes.
Officials with the world's largest automobile manufacturer didn't mention any contending locations in making the expansion announcement.

Expanded Plant Will Manufacture
Next-Generation Sierras, Silverados

GM's investment will largely center on adding new equipment in the plant's general assembly area and in its body shop, said GM officials. The new equipment will prepare the plant to manufacture next-generation Sierra and Silverado models. Citing competitive concerns, GM officials declined to discuss the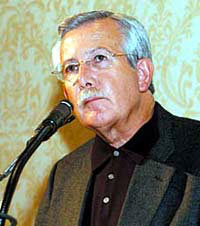 The GM expansion "is a solid vote of confidence in the UAW members in the Fort Wayne plant and in the Fort Wayne community," said UAW vice president Richard Shoemaker (pictured), director of the UAW's GM Department.

changes that will be made in the two pickups.
The $175-million investment will be the second-largest that GM has made in the Fort Wayne plant since the facility first went online in late 1986. The largest outlay since the plant's opening came in 1995, when GM earmarked about $220 million for a body-shop upgrade.
The Fort Wayne plant last year produced almost 250,000 pickups. Adding the new equipment won't increase the facility's manufacturing capacity, GM officials explained. It will, however, enable the plant to make the latest versions of two widely popular models. And the new equipment will enable the Fort Wayne plant to more quickly and cost-effectively make product variations and enhancements, GM officials added.
But ironclad long-term security, as GM's Spielman cautioned in a press conference after the announcement, isn't really a reasonable expectation for any corporate operation.
"There are no guarantees in this business," he said.
Added UAW Local 2209 President Don Swegman, "It's as good a guarantee as we're going to get."

Editor's note: For more on corporate expansion activity in Indiana, see "Hinging on Investment" the Indiana Spotlight in the January 2004 Site Selection. That story will debut on the magazine Web site in an expanded version on Feb.10th. And for a broader look at location patterns in the North American auto industry, see the January issue's cover story, "Where to Park It."
---
Final Four: Bombardier's Search
Narrows for 2,500-Worker Plant
by

JACK LYNE,

Site Selection Executive Editor of Interactive Publishing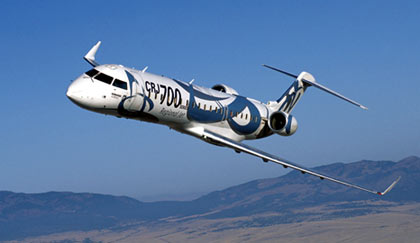 The proposed C-Series jet would seat from 110 to 130 passengers. Bombardier has traditionally made its aerospace profits from smaller regional jets like the CRJ 700 (pictured) a 70-passenger plane introduced in 1999.
Bombardier has narrowed its site search for a $2.1-billion plant to four locations in three countries on two continents. The world's third-largest aircraft manufacturer announced on Jan. 24th that the final four contenders to manufacture its new C-Series jet are Albuquerque, N.M.; Belfast, Northern Ireland; Montreal; and Toronto. Albuquerque is the only one of the four that isn't already home to one of Bombardier's existing plants.
The company by March will have narrowed the quartet of contending sites to a first choice and an alternate, said John Paul Macdonald, vice president of communications at Montreal-based Bombardier.
A small army of jobs is riding on the company's final decision. The plant will create 2,500 new Bombardier positions, as well as 2,500 jobs among the plant's suppliers.
But another decision remains that's even more integral in the project's ultimate fate: Bombardier's Board of Directors must give its final approval for the C-Series plan to move into actual implementation.
The proposed C-Series jet would seat from 110 to 130 passengers. Bombardier's bread-and-butter in its aerospace business has been in regional jets. But its core market in manufacturing 50-seat jets has slowed considerably with maturation, industry analysts say.
By moving up to bigger regional jets, Macdonald explained, Bombardier thinks it could capture up to one-third of the $250-billion market for 110- to 150-seat airliners that the company is projecting over the next 20 years. One of the Canadian firm's biggest competitors, Brazil-based Embraer, is already producing a line of bigger regional jets that seat from 70 to 90 passengers.
C-Series Decision Looms as Firm
Struggles to Right Lagging Fortunes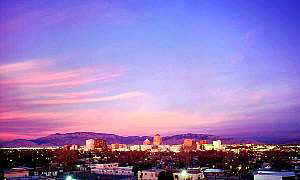 Albuquerque (pictured) is the lone U.S. contender for the Bombardier plant.

But there are down sides with the C-Series as well. Implementing the new project would mean taking on major risks and investments for Bombardier just as the company is struggling to bolster its bottom line.
Last year, Bombardier lost $66.9 million on sales of a little more than $16 billion. In May of 2004, the company responded to its mounting losses by announcing a wide-ranging restructuring. Part of the initiative, explained Paul Tellier, who was then Bombardier's chief executive, involves cutting 6,600 jobs — 18.5 percent of the company's worldwide work force.
"This restructuring initiative is part of a three-year strategy to bring back improved margins and profitability to this company," Tellier explained.
The restructuring isn't coming cheaply. The initiative's total expenditure is estimated at $777 million over three years. But the program will cut Bombardier's costs by about $600 million a year, Tellier noted. "Although the cost of these efforts is high, these steps are essential to maintain our competitive position in the market," he said.
Bombardier is also the world's largest maker of train equipment. Half of the company's profits come from aerospace, with the remainder coming from rail. The rail half has been particularly struggling in the current business climate. The company's restructuring includes closing seven rail equipment plants in Europe.
In addition, Bombardier in October of last year announced that it was reducing production on its current line of regional jets. That cutback will result in 1,130 layoffs at the company's Montr'al facilities, with another 560 layoffs in operations in Belfast.
Company officials, however, were careful to say that the C-Series project would continue to move forward during the restructuring. Bombardier has a 200-employee team working on developing the new plane.
Managerial shakeups have also come with the company's economic struggles. Tellier resigned in mid-December of last year. New Chairman and CEO Laurent Beaudoin on Jan. 20th slashed 60 jobs at headquarters (15 of them vacant positions) and realigned Bombardier's managerial structure.

Winning Site, Suppliers Expected to
Substantially Chip in on Project Funding

Bombardier's decision on the C-Series will have to carefully weigh another major consideration: the woeful financial straits of many of the air industry's major carriers. Two of the most troubled companies,

Delta Air Lines

and

US Airways,

are both major Bombardier customers. (See related story, "US Air Moving 940 Jobs to North Carolina," immediately below in this installment of Project Watch.)
The business case necessary to proceed with the C-Series includes making the new jet 15 percent more efficient than existing planes, the company has specified.
Another requirement in Bombardier's business case is one that the four finalist sites have all bought into: sharing in the project's costs. The company wants to invest $700 million in the C-Series plant. The rest of the project's funding would consist of $700 million from the winning state or province and $700 million from the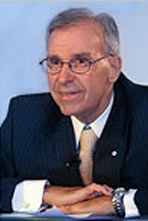 In May of 2004, Bombardier Chief Executive Paul Tellier announced that the company would cut 6,600 jobs. By December, Tellier had resigned.

facility's suppliers.
The winning site's incentives would reportedly be paid back by Bombardier much farther down the road. The capital for that reimbursement would come from the company's profits from the C-Series planes.

Double Eagle II Is Albuquerque Focus

Few details have surfaced on the four competing proposals.
New Mexico Gov. Bill Richardson (D) has specified that the Albuquerque site that Bombardier is considering is at the Double Eagle II Airport on the west side of the city.


Utilicraft Aerospace

on Dec. 8th of last year announced that it was going to locate a 150-worker aircraft assembly plant at the Double Eagle II. The company's long-term plans include adding three other aircraft sub-assembly plants, with a total New Mexico work force of 1,000 employees. (For more details, see "Utilicraft Aerospace Plans to Bring 1,000 Jobs to New Mexico" from the Jan. 17th Project Watch.)
Another resident at the Double Eagle II is

Eclipse Aviation.

The locally based startup announced in 2000 its long-term plans to build a $90-million, 1,000-employees facility that will manufacture a twin-engine personal jet. Eclipse plans to have the facility at full production by 2009.
Quebec's offer to Bombardier includes having the company rent its plant from the province, said Michel Audet, Quebec's Minister of Economic and Regional Development.

Editor's note: For more on New Mexico's landscape for economic development, read John McCurry's New Mexico Spotlight in the March 2005 issue of Site Selection, including an exclusive interview with high-profile Gov. Bill Richardson.



---
US Airways Picks North Carolina for Customer-Service Consolidation

US Airways chose Winston-Salem, N.C. (pictured), as the site at which it will consolidate 830 customer-service positions from Pittsburgh. State and local officials, however, are estimating that Carolina's actual net jobs gain will range between 300 and 350.
by
JACK LYNE,
Site Selection
Executive Editor of Interactive Publishing
WINSTON-SALEM, N.C.
—
North Carolina
has won out over Pennsylvania to become the customer-service epicenter for ailing
US Airways.
The Arlington, Va.-based company, which is now under Chapter 11 bankruptcy protection, announced on Jan. 26th that it's consolidating 940 customer-service positions at its reservations center in
Winston-Salem, N.C.
The decision means that the Pittsburgh-metro economy will lose more than 800 jobs. The "reassigned functions," US Airways noted, will include about 785 jobs at its reservations center in Greentree, Pa., and 45 jobs at its baggage service call center in Findlay Township, Pa. Those positions will move to US Airways' facility in Hanes Mall in Winston-Salem. The consolidation will also affect 110 jobs in the Dividend Miles frequent-flyer program that are already based in Winston-Salem. Those positions will move as well to the 100,000-sq.-ft. (9,000-sq.-m.) Hanes Mall operation, which currently employs some 850 workers.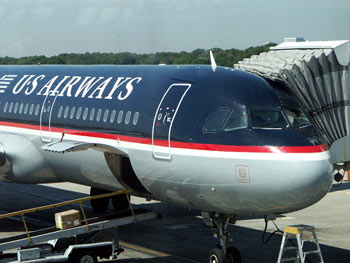 US Airways is financially struggling to stay aloft. The airline filed for bankruptcy protection in 2003 and again in 2004.
Whether Winston-Salem or Pittsburgh would land the consolidation had been hanging in the balance for more than six weeks. US Airways conditionally announced on December 7th that it would combine its customer-service centers in one of the two cities. The consolidation was contingent on the airline's agents approving a new contract, which includes wage and benefit concessions, plus early retirement buyouts. US Airways' agents in the Communications Workers of America (CWA) ratified the agreement on Dec. 22nd.
"During our negotiations with the CWA, the company's need for cost reductions and the union's desire for an early-out incentive program led to discussion and eventual agreement on a plan that meets our mutual objectives," said Kerry J. Carstairs, US Airways vice president of direct distribution. "Today's announcement is consistent with our collective bargaining agreement.
"As difficult as this decision is," he continued, "it is a necessary cost-savings initiative and an important step in the successful implementation of US Airways' Transformation Plan."
Carolina's Net Job Gain Will
Likely Range between 300 and 350
The consolidation, however, doesn't mean that Winston-Salem will gain all of the 830 positions relocated from metro Pittsburgh.
The CWA agreement specifies that all affected workers must be offered transfers to the chosen consolidation site. Company officials, however, don't think many are likely to make the move to Winston-Salem. About 10 percent of customer-service employees have historically taken advantage of such relocation offers, according to the CWA.
Winston-Salem's net employment gain will be further reduced by US Airways' plan to consolidate some job functions in the centralized operation. The project will likely create between 300 and 350 jobs in North Carolina, state and local officials are estimating.
Affected employees have 45 days to decide whether or not to take the "early-out" package. Workers who choose that option will receive up to $20,000 in severance, plus a year of extended medical benefits and airline pass travel, and outplacement assistance. Employees who accept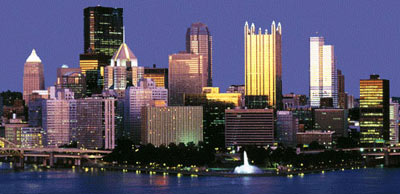 The customer-service centralization marks a further shrinkage of US Airways' presence in Pittsburgh (pictured). The company now has less than half of the 13,000 workers it employed in the city at the start of the 21st century.
transfers will receive relocation assistance capped at $500.
Both states offered incentives to land the consolidation. Pennsylvania apparently made the far bigger offer, with a total package worth $3.5 million, according to Allegheny County Chief Executive Dan Onorato. That more than doubled North Carolina's reported offer of $1.4 million.
But the available square footage in North Carolina was the bigger issue for US Airways.
"It came down to the fact that our existing facility in Winston-Salem has the space and features necessary for a consolidated center," Chiames explained. "While both locations offered incentives, the cost-benefit analysis by the company favored retaining the Winston-Salem operation, rather than building and relocating to a new facility in Pittsburgh."
Onorato lambasted US Airways in a Pittsburgh press conference that he called after the consolidation was announced.
"Despite our superior offer, it became clear, especially during a telephone conversation today with US Airways, that the airline had no intention of ever consolidating in the Pittsburgh area," he said. "And that's probably the biggest disappointment. It was a waste of our time and effort."
Incentives Not Yet Approved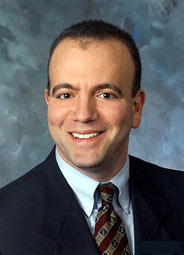 Allegheny County Chief Executive Dan Onorato (pictured) charged that "US Airways . . . had no intention of ever consolidating in the Pittsburgh area, despite our superior offer."
Local officials in Carolina, on the other hand, were surprised that the airline decided to go ahead with the announcement before any of the incentives have been approved. No commitments on the subsidies have been made, they emphasized. City and county officials also stressed the fact that their incentive offers are tied to the company's total employment levels in the area.
The city and Forsyth County are each proposing $300,000 in subsidies. The county will hold its first hearing on the subsidies on Feb. 14th. The City Council will probably hold its first hearing on Feb. 21st. That state would provide the other $800,000 in incentives.
Winston-Salem, however, will lose 50 jobs in another US Airways initiative to reduce its annual costs by more than $1 billion. The air carrier is closing a landing-gear shop and a machine shop in the city, as well as a Winston-Salem plating shop.
Those closings are a result of US Air's new contract with the International Association of Machinists (IAM). The agreement, which was approved on Jan. 28th, allows the airline to cut up to 2,500 positions in its baggage handling, mechanics and ramp work functions
For Pittsburgh, the service-center consolidation marks a continuation of the airline's shrinkage. After beginning the 21st century with some 13,000 workers in the Pennsylvania city, US Airways has reduced its local work force to about half that number. With the customer-service consolidation and the new IAM agreement, local officials expect the company's Pittsburgh-area work force to soon drop to about 5,000.
The area's ties with US Airways go back more than half a century. In 1949, the company's precursor, All-American Airways, established its first passenger route from Pittsburgh to Washington.
The consolidation to Winston-Salem will begin in early April, US Airways officials said. They expect the process to be completed by the end of the third quarter this year.