ATLANTA
—
The Triarc Restaurant Group
, parent company of the
Arby's
fast-food chain, may be planning to relocate its corporate headquarters from Fort Lauderdale to Atlanta.
The move is tied closely to an effort by Triarc to acquire Atlanta-based RTM Restaurant Group, the chain's largest franchisee in the U.S.
"From a business perspective, the move back to Atlanta means that they are closer to their franchisees and that their franchisees do not have to pay the extra airfare and travel time when most of them have to go through Atlanta for training, etc.," says Ed Rondeau, a former Arby's corporate real estate vice president who now handles real estate for another company in Atlanta.
"Atlanta is the Southeast region hub and the largest Arby's franchisee, RTM, is based in Atlanta," Rondeau says. "I believe this is a cost-of-doing-business decision, a travel cost reduction issue, a time management issue, and other companies have left South Florida in search of more experienced and business-focused employees. Also, there is a higher cost-of-living in South Florida that Arby's would not have to experience while providing itself with a larger labor pool."
Arby's first located in South Florida about two years after the roast beef restaurant chain was purchased by the Victor Posner Co. in 1985. Ironically, a move to Atlanta would place the company in the hometown of Doug Benham, who was appointed president and CEO of Arby's LLC in 2003.
"The marketing and purchasing arm of the franchisee organization being in Atlanta helps them in meetings and doing business throughout North America," says Rondeau, who after his Arby's career served as director of global operations for the Atlanta-based International Development Research Council until 2002. "As Arby's has always been trying to develop a larger international franchise market, being in Atlanta is in my opinion more conducive to bring, sell and train international franchisees. And I imagine that franchisees, over time, kept encouraging Arby's to move closer to their market, which was not South Florida focused."
Triarc, which handles all franchising of the Arby's brand for some 3,450 restaurants, operates only 235 Arby's stores, while RTM owns some 774 Arby's restaurants.
Triarc is currently headquartered at 1000 Corporate Boulevard in Fort Lauderdale, but the company's lease of 55,000 sq. ft. (5,110 sq. m.) expires on June 30. Though the company has been headquartered there for 12 years, the space occupied by the firm is being actively marketed by the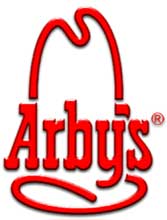 Trammell Crow Company's Boca Raton office.
About 100 Arby's employees work at the Radice Corporate Center III building in Fort Lauderdale, overlooking Interstate 95 in the Cypress Creek area of booming Broward County.
RTM is currently headquartered at 5995 Barfield Road just north of the interchange at Interstate 285 and Georgia 400 in Atlanta. RTM bought the 27,000-sq.-ft. (2,508-sq.-m.) facility in 1987 for $2.3 million.
There are other ties to Atlanta as well. Benham, the new Arby's CEO, worked at RTM for 14 years. Also, Arby's recently hired Atlanta-based public relations company Manning Selvage & Lee to handle some of Arby's communications.
Triarc announced in late January that it had begun talks to acquire RTM. Triarc's annual revenues have climbed from $87.5 million in 2000 to $92.8 million in 2001, $97.8 million in 2002 and $293.6 million in 2003.
The average Arby's restaurant in 2004 recorded a sales volume of $861,000.
RTM has annual sales of about $850 million.
If Arby's does move to Atlanta, the company will likely take advantage of a Georgia tax credit that rewards corporate headquarters relocations. Qualifying companies can receive up to $2,500 per employee for five years simply by moving a headquarters operation to Georgia. If the jobs pay an annual salary double the average Georgia wage, the tax credits can double.
Arby's was founded in 1964 in Boardman, Ohio, by brothers Leroy and Forrest Raffel, serving 69-cent roast beef sandwiches, potato chips and Texas-sized iced tea. They opened the first Arby's franchisee restaurant in Akron one year later.
Arby's Inc. changed its name to the Triarc Restaurant Group in 1996 to reflect the company's evolution as a multi-branded restaurant firm.
---
Power Plants and Gypsum:
Together Again
by

ADAM BRUNS,

Site Selection Managing Editor

Drywall manufacturer British Plaster Board (BPB, at www.us.bpb-na.com) is looking at Ohio, West Virginia and Pennsylvania for a $100-million manufacturing plant. And primary to the regional site selection process is the Marshall Co., W.V., location of a new power plant from American Electric Power.
BPB announced in March that it had signed a long-term agreement with the AEP plant for synthetic gypsum, a byproduct of the desulphurization process at coal-fired power plants that can be put to immediate use in the drywall manufacturing process.
"Using synthetic gypsum as a raw material has very positive environmental benefits," says Brent Thomson, president and CEO of BPB America Inc. "We put to productive use what would otherwise be sent to landfills."
The exact location of the BPB is still up in the air, as the company negotiates with the three states. The drywall plant is projected to be commissioned in 2007.
Such power plant-plasterboard pairings are commonplace in the industry. U.S. examples include Lafarge plants in Palatka, Fla. (adjacent to a Seminole Electric Co. power plant) and Silver Grove, Ky. (a $90-million facility adjacent near a Zimmer power plant in Moscow, Ohio).
In fact, BPB opened a $72-million plant in Carrollton, Ky., in 2000, and company leaders pointed to the plant's relationship with a nearby power plant as just one facet of the facility's environmental friendliness.
"All plant process materials are recycled, including our water supply and product trim," said Bob Carroll, plant manager, when the plant opened. "We receive high grade synthetic gypsum as byproduct from Louisville Gas and Electric Company and Kentucky Utilities. This allows us to put to productive use what might otherwise have been sent to landfills."
The company currently operates two plants in North America that already manufacture wallboard from 100 percent recycled material, and fifteen other plants which use at least 15 percent recycled content.
Meanwhile, another $100-million plant is on the way for BPB in Roxboro, N.C., and expected to be operational in 2008. That facility is adjacent to a Progress Energy power plant.
---
Irvine's Just Fine With Kia
by

ADAM BRUNS,

Site Selection Managing Editor
Turns out climate itself can be just as powerful as business climate in luring a corporate project.
Early this month,
Kia Motors America
, a subsidiary of South Korea's Kia Motors Corp. that is part of the Hyundai-Kia Automotive Group, announced it would build a $70-million, 236,000-sq.-ft. campus in
Irvine, Calif.
, where it currently leases 153,000 sq. ft. of space for its North American headquarters.
"This new center was designed to allow our employees and visitors to enjoy and take advantage of the warm climate found in Southern California throughout the year," said Christine Park, Kia's director of human resources/administration.
Commencing construction this summer, the company expects to be moving in by the end of 2006. The complex will house units including sales, marketing, consumer affairs, technical service, product planning and administration.
The city is certainly known for its automotive design cluster, boasting among its 12 automotive companies design centers from Kia, Mercedes-Benz, Lincoln Mercury and Saleen Inc. Hyundai last expanded in the city in 2001, with a 90-employee, $8-million design center. In addition, the city hosts North American headquarters for Ford Premier Automotive Group and Mazda.
But other sectors have been making noise recently in Irvine too, led by pharmaceutical companies. Most recently, in 2004, Allergan announced a 250-employee, $60-million R&D expansion. Medical device maker Masimo has expanded, as have Ista Pharmaceuticals and MP Biomedicals.