European Aeronautic Defense and Space Company
(EADS) is shifting part of its operational focus to India. And boy oh boy, is this ever
not
some off-shored
call center
. EADS over the next 15 years will invest about US$2.6 billion in India, creating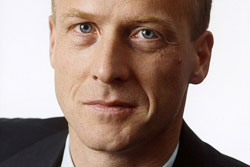 "India is a priority country for EADS," said CEO Tom Enders.
as many as 2,000 new jobs in the country's aerospace and defense sectors.
That far-reaching initiative marks a dramatic increase in the intensity of the company's Indian involvement. It's been four decades now since EADS began doing business in the world's second most populous nation. Until this year, though, only a single
Airbus
subsidiary had a presence on the subcontinent.
That will start changing in a big way, triggered by the Netherlands-based conglomerate's efforts to capitalize on India's growing market clout and its skilled labor.
"India is rapidly developing into a major player in the aerospace industry," CEO Tom Enders said in New Delhi on Aug. 29 after he disclosed the company's ambitious plans to a group of top Indian officials. "India is a priority country for EADS, as it offers market potential and solid aerospace and defense competencies."
The EADS announcement underscored India's high-priority status with Germany as well. Enders was in New Delhi as a member of a high-profile German delegation to India led by German Minister for Economic Affairs Michael Glos.

Expansion 'Signals Our Commitment to India'
EADS' Indian announcement came after the company earlier this year created
EADS India Private Limited
. The India-based subsidiary is 100 percent owned by the European parent.
EADS will now create two major Indian centers that will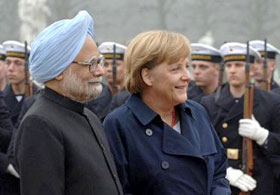 Like EADS, the German government wants greater involvement in Indian business. German Chancellor Angela Merkel and Indian Prime Minister Manmohan Singh (pictured above) officially opened April's Hanover Fair, the world's largest technology fair, where India was the year's partner country.
drive its billion-dollar plan: One of them is the EADS Technology Center India. That operation will include the expansion's second core element, the Engineering Center Airbus India. (EADS owns 80 percent of passenger jet manufacturer Airbus.) The two centers will account for the overwhelming majority of the 2,000 Indian jobs that EADS expects its expansion to create.
The EADS Technology Center India will bring the company's subsidiaries and their Indian partners together under the same roof. Workers inside that facility will collaborate on engineering and information technology services.
The Airbus India facility, on the other hand, will focus on high-end engineering analysis and design, Enders said. The Airbus India operation will rank as the biggest on-site unit owned by an EADS Division, according to company officials. One hundred percent owned by Airbus, it will also work closely with Indian aeronautical suppliers.
"This investment clearly signals our commitment to India, our Indian customers and our industrial partners," said Daniel Baubil, the head of EADS' Global Industrial Development.

Collaborative Manufacturing Coming
The aerospace giant's Indian commitment will mark a major operational departure. Heretofore, EADS' European plants have shipped all products and parts to India.
"It is our goal to jointly develop, manufacture and market products together with Indian companies," said Baubil. "We highly estimate their technological skills."
"Several Indian companies have been contributing for over 40 years to the global success of EADS," Enders noted.
The company hasn't yet settled on a site for the paired Indian centers. Bangalore is reportedly one location that's getting significant consideration.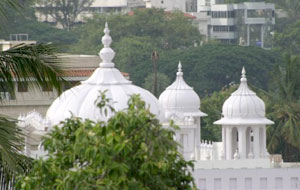 Bangalore is one city that EADS is considering for its two new Indian centers.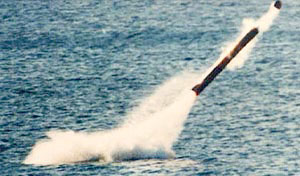 EADS' supplies Exocet missiles to the Indian Navy.
Operating at first in temporary space, EADS' new Indian centers will open during the first half of 2007, company officials said. The company will move to its Indian campus in early 2008.

Sourcing, Training Also Part of Indian Program
EADS will also open an Indian sourcing operation. Branches in both Bangalore and New Delhi will be operational by the end of this year, Enders explained.
The ranks of India's engineering suppliers are swelling as the nation's military increasingly outsources production of equipment, parts and vehicles. EADS' sourcing operation will increase the firm's global supplier base, Enders said, lowering the company's costs while also increasing its market access.
India will be the first Asian nation in which EADS has established technology and sourcing centers.
The company's expansion will also include training India's aeronautical workers and suppliers.
"We will facilitate the creation in India of training centers for pilots and mechanics [and for] maintenance and spare-part distribution centers," Enders said.
EADS' new facilities will add to its already substantial involvement in the Indian market. The company has supplied the nation's military with air-to-air missiles, anti-tank missiles and helicopters, and it's developing satellites with the Indian Space Research Organization.
EADS has also grabbed an inordinately large share of the nation's fast-growing aviation market. Last year, Airbus sold 229 passenger planes to Indian companies. Currently, Airbus holds almost three-fourths of all India firms' future orders and options for passenger planes, according to company officials. The value of those orders and options will total $22 billion in 2006, EADS estimates.
EADS' stake in Indian aviation got bigger two days after the expansion announcement in New Delhi. The company signed a memorandum of understanding in Bangalore with
Hindustan Aeronautics Limited
(HAL) to cooperate in new market segments. EADS' subsidiary
Eurocopter
is hoping to team with HAL in developing a new 10-ton (nine-metric-ton) helicopter.
Airbus has been working for more than 15 years with HAL, the largest aeronautical firm in South and Southeast Asia.
"HAL and EADS are already long-term partners, working together to manufacture helicopters and passenger jets," Enders said at the Sept. 1
st
signing. "We appreciate the excellent level of skills in design and manufacturing, which make HAL a valuable partner for global cooperation in aerospace and defense."

New Operations Could Affect
Indian Air Force's $9-Billion Order
EADS is clearly hoping that its Indian expansion will trigger the kind of strong growth that the company has been struggling to secure in more mature markets.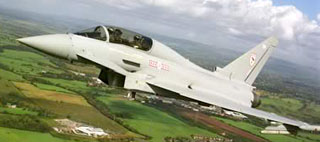 EADS is hoping that the Indian Air Force will select a variant of the Eurofighter Typhoon (pictured) for a $9-billion order for 126 aircraft.
EADS' stock price has dropped almost a third from the $35-per-share high registered in March of 2006. Aviation industry analysts attribute much of that drop to Airbus' delays in delivering the A380 super-jumbo jet that was
announced
more than two years ago.
EADS' major increase in on-the-ground operations could bolster its chances of landing some major Indian projects that are in the works.
The Indian Air Force, for example, will send out requests for proposals this year on a $9-billion order for 126 combat aircraft. EADS officials have said that the company hopes to secure the Air Force's big chunk of business with a variation of the Eurofighter Typhoon, an aircraft collaboratively developed and manufactured with Italy's
Alenia Aeronautica
and the UK's
BAE Systems
. If its lands the Air Force's order, the company says it will consider manufacturing the Typhoon in India.

Boosting German-Indian Business
Meeting of the Ministerial Minds: Germany's Michael Glos (right) and India's Kamal Nath (left) huddled in New Delhi to discuss bilateral trade.
Munich, Germany, is home to one of three head offices for EADS, with the others based in Paris and Madrid. Germany as a nation is also looking to increase its involvement in India. Many business analysts have criticized German companies in the past for moving too slowly to capitalize on the Indian market.
In recent years, however, bilateral business and trade have risen to record levels. During the first quarter of 2006, German exports into India totaled $3.64 billion, a 43.7-percent increase over first-quarter 2005. Indian exports into Germany for first-quarter 2006 totaled $2.69 billion, 32.8 percent more than in 2005.
"The links between small and mid-sized companies have to be strengthened," Glos said in New Delhi, where he met with Indian Trade Minister Kamal Nath.
---
Nokia Rings Up South Florida
For Latin Headquarters Relocation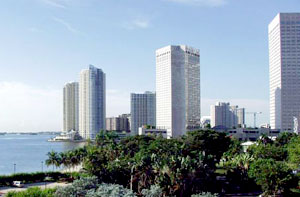 Across the waters: Nokia's decision indicates that Miami (pictured) still has Latin American gateway clout in Hurricane Wilma's aftermath.
by JACK LYNE, Site Selection
Executive Editor of Interactive Publishing
jack.lyne bounce@conway.com
Nokia
, the world's largest manufacturer of mobile communication devices, is moving one of its major Western Hemisphere control centers. The Finnish giant announced on Sept. 12 that it's decided to relocate its Latin American divisional headquarters to Miami from Irving, Texas.
"Miami-Dade was the perfect choice for the headquarters of our Latin America operations," Nokia Latin America Senior Vice President Maurizio Angelone explained. Angelone singled out the area's "skilled, multicultural work force [and] unmatched accessibility to vital markets" as key factors in the company's decision.
Miami's chief competition came from cities in Latin America, Angelone said. Mexico City was one of the areas considered for the relocation, he noted.
Nokia's new Miami base will have about 100 employees – and they'll be well paid. Salaries for the headquarters jobs will average $80,000 a year, company officials said.

Relocation Spurred by Reorganization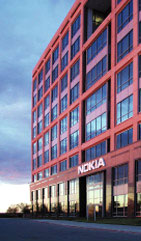 Until Nokia announced its 2004 reorganization, the company's Latin operations seemed destined to remain part of Nokia's America's headquarters (pictured) in Irving in the Las Colinas development.
Nokia's Latin American unit first started thinking about dialing up a new headquarters area code in 2004, when the company announced a broad-ranging reorganization. Until then, the Latin American division seemed firmly anchored in place at Nokia's headquarters for the Americas in Irving, part of the Dallas/Ft. Worth Metroplex.
"Nokia is taking these steps to strengthen its focus on convergence, new mobility markets and growth," Jorma Ollila, then Nokia's chairman and CEO, explained in announcing the reorganization. (Ollila, who spearheaded the company's striking
transformation
from a conservative industrial operation, stepped down on June 1
st
, joining Royal Dutch Shell as chairman. Olli-Pekka Kallasvuo, former head of Nokia's mobile phone unit, is now the Finnish company's president and CEO.)
The
raison d'être
driving Nokia's reorganization certainly fit the Latin America region. The area is a fast-growing communications market, particularly in terms of cell-phone usage.

High Relocation Costs Mitigated
Against Choosing Latin Location
Nokia's Latin division had been conducting its search for a new headquarters site for more than a year, Angelone said. Even with its pricy housing, Miami still fared well in cost comparisons with the contending Latin cities, he explained. Choosing a headquarters site within Latin America would've entailed considerable expenses, Angelone added, particularly in paying key U.S.-based employees enough to convince them to relocate.
The site that Nokia chose in Miami provides one element that the site team considered essential for a U.S. location: rapid and easy access to and from Latin American markets. Nokia's new Latin headquarters will be in the Blue Lagoon at Waterford Office Complex, which sits directly across from Miami International Airport.
"The Latin America division plays an integral role in the global success of the company," Angelone said in announcing the Miami relocation decision.
Latin American sales in 2005 accounted for about 8 percent of Nokia's $48 billion in annual revenue. That's twice the percentage that Latin sales accounted for in 2003. Nokia is expecting greater regional growth. Latin American cell-phone usage now stands at about 55 percent, nearly as high as U.S. cellular penetration. And that percentage will almost certainly continue to climb, given the shortage and high costs of land lines in Latin America.

Miami's Gateway Status
Still Strong In Wilma's Wake
Nokia's headquarters relocation was particularly welcome news in the Miami-Dade County area, which continues its recovery from 2005's Hurricane Wilma. Wilma had re-strengthened to a Category Three storm when it made U.S. landfall in Miami-Dade, roaring through the downtown area.
Six South Floridians died in the storm, part of the 62 Wilma-related deaths in the state. The hurricane smashed out hundreds of windows in Miami's business district, part of South Florida property losses estimated as high as $10 billion.
Officials have worried that the stiff increases in windstorm insurance premiums in Wilma's aftermath would dissuade some companies from choosing the area.
"Having a company of Nokia's caliber establish its Latin American headquarters in Miami-Dade underscores our continued attractiveness to large, multinational companies," said Frank Nero, president and CEO of the Beacon Council, Miami-Dade's official economic development partnership.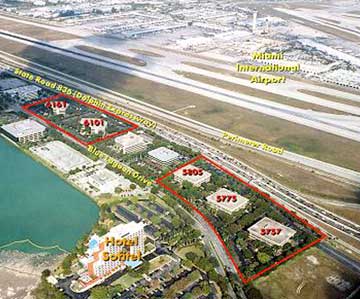 Nokia's site in the Blue Lagoon at Waterford Office Complex (outlined in red in photo) sits directly across from Miami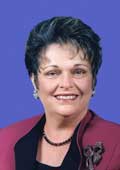 International Airport.
Photo: Taylor & Mathis

Nokia's relocation reaffirmed the area's position as "the gateway to the Americas," said Miami-Dade County Commissioner Rebeca Sosa (pictured).
Miami-Dade County Commissioner Rebeca Sosa characterized Nokia's decision as evidence of the area's continuing appeal to Latin-focused operations.
"Major global companies like Nokia have always been attracted to Miami-Dade as a location for their Latin American headquarters because of our position as the
gateway to the Americas
," said Sosa.
(
Burger King
is another company that cited the area's gateway status as a key rationale in the company's 2002 decision to not only
keep its headquarters
in Miami, but to build a new operational base there as well, also located in Blue Lagoon at Waterford.)
The Beacon Council assisted Nokia in site selection and permitting and provided information on the state's Enterprise Zones. By virtue of locating in an Enterprise Zone, the Helsinki-based company was eligible for Florida's Qualified Target Industry Tax Refund (QTITR). If it meets its job-creation targets, Nokia over a four-year span will receive $405,000 from the QTITR program. The state will provide 80 percent of the refund, with the county picking up the other 20 percent.
Company officials estimated that the Miami operation will have nearly 100 employees by the end of 2007. Nokia will transfer about 40 current employees from other locations to the new Latin American headquarters. Local hires will make up the rest of the work force.
Nokia will lease 25,500 sq. ft. (2,369 sq. m.) of office space at the Blue Lagoon at Waterford. The company plans to spend some $3.6 million in refurbishing its new South Florida digs, with the new location becoming operational in November.

Meanwhile, in China …
Nokia made more big news the day before the Latin headquarters announcement in another of its prime growth markets. Half a world away, the company signed two major agreements in China that together are worth some $2.54 billion.
One of Nokia's deals is with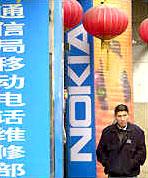 Nokia's $2.54 billion in deals with China Mobile and China National Postal and Telecommunications Appliances Corp. made China the Helsinki-based firm's largest market. (Pictured: a Nokia ad in China.)
China Mobile
, a company that the Finnish firm has been doing business with since 1994. In the new agreement, which is valued at $737 million during this fiscal year, Nokia will aid China Mobile in expanding its network. It will provide the Chinese company with radio and core network equipment, as well as professional services including network planning, implementation and maintenance.
The China Mobile agreement, though, is dwarfed by another pact that Nokia signed on Sept. 11. That deal is with
China National Postal and Telecommunications Appliances Corp.
(PTAC), which agreed to purchase Nokia mobile phones with an estimated total value of at least $1.9 billion.
With those twin pacts, China has now become Nokia's largest market, company officials reported.
"The agreements show Nokia's continued commitment to the Chinese market," the company said in a statement. "To date, Nokia has committed over $4.19 billion to investments in China, and continues to invest in manufacturing, sales and research and development in the Chinese market."
---
Lafarge's $291-Million Expansion
Cements South Carolina Plant's Future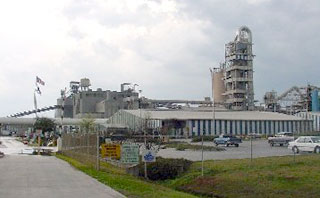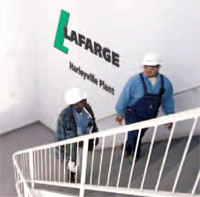 Lafarge's $291- million expansion secures the Harleyville plant's 112 existing jobs, and it will add 18 new positions as well.
by JACK LYNE, Site Selection
Executive Editor of Interactive Publishing
jack.lyne bounce@conway.com
French giant
Lafarge
has decided to upgrade its production operation in southeast South Carolina in a very big way. The Paris- based building materials company has announced that it will invest $291 million in modernizing and expanding the plant in Harleyville, some 47 miles (75 km.) northwest of Charleston. The project represents the largest single industrial outlay in Dorchester County's history, according to local officials.
Joe Goss, president of the southeast U.S. region for Lafarge's cement business, called Harleyville "the ideal location for Lafarge to invest." Goss at the Aug. 30 project announcement lauded the southeast South Carolina location for its "world-class business climate, great employees, strong community support and a growing customer base."
Lafarge's extensive facelift and expansion solidifies the 112 existing jobs at the Harleyville cement plant, which first opened in 1974. Goss said that the project will also create 18 new jobs at the facility, which makes cement for construction projects in the residential, commercial and public-works sectors.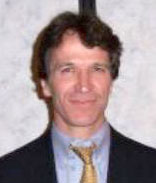 Joe Goss, president of the southeast U.S. region for the Paris- based company's cement operations, called Harleyville "the ideal location for Lafarge to invest."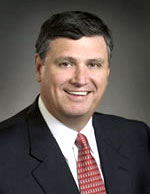 South Carolina Secretary of Commerce Joe Taylor called Lafarge's Harleyville employees "great corporate citizens for the Charleston region … for 32 years."

Expansion Comes as Home Sales Slump
Continuing strong economic growth in the Southeast U.S. was the prime catalyst in Lafarge's decision to expand and upgrade the Harleyville plant, Goss said. The project will increase the facility's output and its operational efficiency, he explained.
Lafarge
made the expansion decision despite declining U.S. home sales. In a report issued Sept. 18 by the economic research department at the Portland Cement Association (PCA), chief economist Ed Sullivan expected housing starts in 2006 to decline by 10.6 percent, followed by a similar decline in 2007. Year-to-date, U.S. cement use is up 5.6 percent over 2005 levels. PCA's summer projections indicated that second half weakness in residential would push the 2006 growth rate to 2.3 percent and to 1.2 percent in 2007.
But Lafarge, said Goss, expects that the home-building sector slump will be more than offset by increases in Lafarge's business in commercial and industrial construction and in public works projects.
The company's Harleyville upgrade will also reduce the operation's environmental impact, Goss asserted. New emission control technology will added, and an indirect firing system and low-emission burner will be installed. Lafarge was the only company in the construction materials sector to be listed in 2006's "Global 100 Most Sustainable Corporations in the World,"
a ranking
compiled by
Corporate Knights
and
Strategic Value Advisors
.
"For 32 years, the people at the Harleyville plant have been great corporate citizens for the Charleston region," South Carolina Secretary of Commerce Joe Taylor said at the project announcement. "We thank Joe Goss and his Lafarge management team for reaffirming their commitment to this community."

Cement Plants Plentiful in Area
"The cement industry has long been a critical component of our region's economy," Charleston Regional Development Alliance Chairman William Finn pointed out at the Lafarge project announcement. Other companies with cement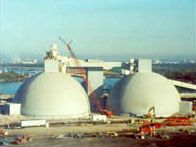 The Harleyville expansion will add new storage silos and systems to the plant's existing operations (pictured).
Photo: Domtec International
production facilities in the area include
Blue Circle Cement
,
Giant Cement Holding
and
Holnam Cement
.
Lafarge's won't begin work on the Harleyville project until the company's board of directors meets in October to formally approve the investment.
Other elements in the Harleyville expansion include:
• An upgrade to the plant's main power and distribution substation, which will increase total cement manufacturing capacity to 2.6 million tons (2.34 million metric tons).
• A new kiln system and an upgrade of the existing system.
• A new cooler and a 60,000-ton (54,000-metric-ton) silo for clinker storage.
• A new finish mill capable of handling 165 tons (149 metric tons) an hour.
• A rail-yard expansion and a new rail load-out facility with increased handling capacity.
• Upgrades to raw materials and solid fuel handling systems.
In addition to cement,
Lafarge
makes aggregates and concrete, roofing, and gypsum products. The company has 80,000 employees in 76 countries. Last year, Lafarge recorded worldwide sales of more than $18 billion.