ooking to grab more traction in its largest market, tire titan
Michelin
is accelerating hard into a North American growth curve. In only five days, the company announced US$1.1 billion in expansions in
Mexico
and
South Carolina
, creating 1,400 new jobs – 1,300 of them in Mexico.
The two announcements come as the tire industry is battling intense cost and productivity pressures; plant closures are frequent casualties. Those conditions dominated Carolina's tug-of-war over Michelin's incentives.
Eventually, the subsidies materialized, and so did the expansion. Greenville, S.C.-based Michelin North America announced on Aug. 7th that it's investing $350 million and adding 100 jobs in expanding and upgrading five existing facilities (see accompanying chart).
"These investments could have gone anywhere in the world," Michelin North America Chairman and President Jim Micali said in announcing the expansion in Greenville. "Without the incentives package, this investment would not have happened."
Michelin, added Micali, is contending with "increasing competition from Asian imports and high raw material costs. . . . Michelin will remain competitive in North America by continuing to manufacture tires in more efficient operations."
More efficient Carolina operations meant incentives – as Clermont-Ferrand, France-based Michelin emphasized. Subsidies were "a necessity," said one official, to increase the efficiency of Michelin's Carolina plants to compete with low-cost foreign plants.
The state General Assembly responded on June 21st by passing an
Economic Impact Zone Tax Credit
that applies to a handful of manufacturers, including Michelin. The bill provides credits for state corporate income taxes; and, once that liability is eliminated, credits for up to half of withholding. South Carolina officials haven't estimated the dollar value of Michelin's subsidies.
But they'll come from withholding. Using previously granted state credits, the company paid no state corporate income tax in 2006. And Michelin has a whole lot of withholding in Carolina. It has 7,850 state employees, about 36 percent of its North American work force. Last year, Michelin North America reported paying about $23 million in state withholding.
Michelin is getting Carolina's generous tax credits while creating only a modest 100 new jobs. But not
losing
jobs was likely the state's bigger concern.
"My guess is South Carolina
had
to offer these incentives," consultant Loren C. Scott, professor emeritus of economics at Louisiana State University, tells the SiteNet Dispatch from his Baton Rouge office. "Plants like Michelin's are too tasty a morsel to other states, which
would
offer incentives if South Carolina didn't. Things are that competitive nowadays between states."

Governor, Lawmakers
Go at It over Incentives
Other states may've well been in the hunt for Michelin's investment, company officials intimated after the subsidies had been finalized.
"Over the past 18 months, about 18 percent of tire industry production has been lost in North America to aggressive competition from overseas manufacturers," Michelin North America Vice President of Corporate Affairs Michael Fanning told
The Greenville News
in mid-July. "In order to continue to compete successfully in North America and expand our U.S. operations, Michelin periodically has discussed expansions with several states, including the potential of certain incentives."
Gov. Mark Sanford and state legislators definitely discussed Michelin's incentives; in fact, they had a major squabble over them. The governor vetoed the subsidies in June.
Sanford particularly objected to the heavy emphasis on large companies. To qualify for the tax credits, the legislation specifies, a company must "employ 5,000 or more full-time workers in this state [and must have made] a total capital investment of not less than $2 billion." Significantly, Michelin's investment in South Carolina since coming to the state 30 years ago totals $2.1 billion.
"This is moving dangerously close to fully eliminating any direct tax revenue from a corporation here," Sanford wrote in his veto. "Does it make sense to eliminate essentially all taxes for large corporations and not do the same for small businesses?"
The governor also sharply questioned the lack of job-creation requirements. Companies are only required to make a $500-million capital investment within four years to receive the tax credits. (With Michelin's previously announced investments,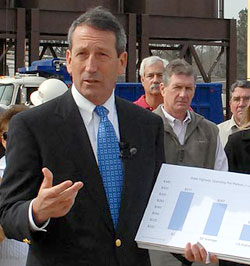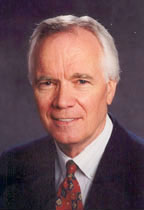 it only needed to commit $350 million to meet the $500-million plateau.)
"It opens new ground in changing what has been an historic benchmark in our incentive packages – job creation in our state," Sanford said of the tax credits. "You might argue the merits of this company and situation, but where it leads, I think, has not been argued enough."
But state lawmakers decided that the issue had seen enough arguing. The legislature on June 28th resoundingly overrode Sanford's veto, with the House voting 104-2 and the Senate voting 44-1. The tax credits took effect on July 13th, three weeks before Michelin announced its expansion.

Hard Choices
Michelin's Carolina expansion underscores a growing dilemma for U.S. state business recruiters. Do they limit major incentives to the traditional emphasis on new job creation? Or, with lower-cost locations constantly beckoning, do they pony up subsidies to simply preserve existing jobs? Those questions don't offer easy answers.
"States in deciding how much incentives to offer need to consider how much a new plant will add to the state coffers, through both direct and indirect taxes and fees," says Scott, whose firm conducts economic analyses. "Generally speaking, the incentives should not exceed this addition.
"One could argue, though," he adds, "that it is worth losing some level of net revenues because the jobs are worth it – especially high-paying ones like these in South Carolina. Yes, states are definitely risking criticism for not providing similar subsidies to smaller firms. That's unavoidable, I guess. But smaller firms don't pack the initial wallop that big ones do, and they also have a much smaller multiplier effect on the economy and state budget."
The state hasn't released an economic impact estimate for Michelin's expansion. The South Carolina Commerce Dept., however, projects that the new investment will produce about $15 million in state property taxes over a 15-year period. Michelin last year paid more than $30 million in state taxes.
Gauging the expansion's overall economic impact on South Carolina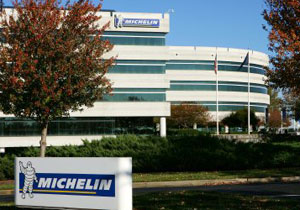 is even more difficult – particularly with the possibility of lost jobs entering the equation. But Michelin's financial clout in Carolina is clearly large and far-reaching. In addition to its headquarters and five tire manufacturing plants, the company's South Carolina operations include its North American R&D headquarters; the headquarters of both Michelin Retread Technologies and TCI Tire Centers; a semi-finished rubber processing plant; and a large test track.
Michelin also has sizable purchasing power. The company last year purchased more than $300 million in goods and services from 500 South Carolina businesses. Then there's the purchasing clout of Michelin's employees, which is spread widely around the state. The company's 7,850 current workers and its 2,650 in-state retirees live in 37 of Carolina's 46 counties.
The company has indicated that it will spend about half of its $350 million investment by the end of 2008. Michelin hasn't yet specified how much will be invested at each of the five sites or where the new jobs will be created.

Michelin's Big Mexican Move
A few days later, though, there were no questions about where Michelin's next round of new jobs was going. All 1,300 of them will be in central Mexico's Silao, a city of some 150,000 residents.
Micali announced on Aug. 13th that Michelin is investing $740 million through 2014 on a new tire plant in Puerto Interior de Silao Industrial Park. Part of Guanajuato state, the city is already home to a 2,800-employee
General Motors
truck and SUV assembly plant that opened in 1994. Silao is within a 300-mile (480-km.) radius of almost three-fourths of Mexico's population.
"This is one of the most dynamic automotive and tire markets in the world," Micali noted at the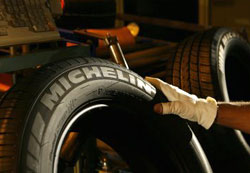 brief project announcement held inside Los Pinos, the national presidential residence in Mexico City.
"We have experienced considerable success in Mexico," he added. "In the past three years, Michelin's replacement tire sales in Mexico have jumped more than 60 percent, outpacing the market more than six times. [This] is the fastest-growing tire market in North America."
Michelin's Mexican operations have been growing as well. On July 9th, the company opened a 120-employee tread pressing plant in Querétaro city. That facility is focused on the rapidly expanding market for commercial truck retreads.
The firm has two more major facilities in Querétaro, the capital of Querétaro state, which lies immediately east of Guanajuato. Michelin in 2002 opened a 540-employee car and light-truck tire plant, which sits next door to the newly opened retread facility. The city is also home to Michelin's 200-employee Mexican headquarters, which relocated from Mexico City in 2002.
The company's 860 Mexican workers represent about 4 percent of the French firm's 22,000 North American employees. The Silao plant, however, will mark quantum leap, increasing Michelin's total Mexican employment by more than 150 percent.
Construction will begin late next year, the company indicated. Initial production will start in 2010, with employment increasing to 1,300 workers when the operation reaches full capacity.
Michelin's second Mexican tire plant won't be a lower-cost operation churning out lower-end products. The Silao facility will make Michelin's high-performance and SUV tires, Micali explained. Those are two of the hottest lines in the all-important replacement market, which accounts for 70 percent of global tire sales and 75 percent of revenues. The company last year upgraded its existing Querétaro facility to make Michelin-brand tires for the first time.

Mexican Plant Will Aid
Michelin's Bottom-Line Push
Mexico's lower operating costs, however, likely figured significantly in Michelin's Silao decision. The company in February reported that its 2006 net profits fell 36 percent from 2005. Last year, Michelin also launched its company-wide Horizon 2010 plan to cut costs and bolster productivity.
"Michelin has experienced further massive inflation in raw materials, energy and logistics costs," Michelin Managing Partner Michel Rollier noted in the company's 2006 annual report.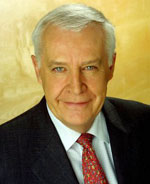 "Horizon 2010 is geared to making Michelin a leader capable of generating profits over the long term. Our target is to bridge by 2010 the competitive gaps that exist in some segments that are important for our future."
Michelin wants to plug those gaps with robust profits. Horizon 2010's goals include a return on capital of at least 10 percent; an operating margin of more than 10 percent; and annual growth of 3.5 percent.
Those ambitious financial targets dovetail with putting more production in Mexico. The country's lower costs, particularly for labor, are well documented, as are the cost-efficient logistics that U.S. proximity provides.
Much of the Silao plant's output will likely serve the surging Mexican market. Mexico's tire demand is growing almost twice as fast as in the U.S.
Michelin indicated, though, that some Silao-made tires will be exported to the U.S. How many, though, remains unknown. The company has made no projection on plant capacity. As with many major Mexican expansions, the project was announced with minimal fanfare and without a wealth of details.
However low-key their methods, many multinationals are also currently expanding in Mexico. The auto industry has been particularly active recently, bringing in some big-ticket projects.
Chrysler
, for example, on June 17th announced that it was building
a new $570-million, 485-employee engine plant in Saltillo, Mexico
. GM last year broke ground on a $650-million small-car assembly plant in San Luis Potosi state that could house as many as 2,400 employees. (GM in the process may have set the under-the-radar Mexican standard, not even posting a project press release on its Web site.)
A multitude of other auto-makers also have significant Mexican expansions underway
, including
Ford
,
Honda
and
Nissan
.
"We're very close once again to registering new record figures in foreign investment for Mexico," President Felipe Calderon noted at the Michelin announcement.
Banco de México
, the nation's central bank, is projecting that incoming Mexican FDI in 2007 will total $18.17 billion.

Canada: Expansion and Contraction
Canada is also a big part of Michelin's realignment of its North American operations, which provided 35 percent of the company's 2006 revenues, the largest regional share.
Michelin on July 4th announced that it was investing $50 million for a capacity increase and upgrade at its tire plant in Bridgewater, N.S.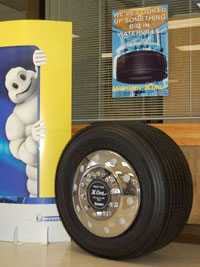 The operation, which makes car and light truck tires, will phase in 48 new jobs after the expansion's 2009 completion.
That project follows Michelin's $92-million investment last September to create its first Canadian R&D operation in Waterville, N.S. That operation will focus on Michelin's X One truck tire, which is manufactured in both Waterville and Spartanburg, S.C.
But Michelin's two expansions came after a major Canadian shutdown. The company in July of 2006 closed its 1,100-employee Kitchener, Ont., plant (operated by Michelin division BF Goodrich).
The shuttering of the facility was spurred by overcapacity in the low-margin mass-market tires made in Kitchener, Michelin North America Canada President Guy Pekle explained. North American demand for those small tires is shrinking rapidly. Much of the remaining mass-market sector is being captured by low-priced tires, particularly ones made in China.
Michelin still has 3,700 Canadian employees, including a third Nova Scotia plant in Granton.
Michelin's cutbacks also include last year's layoff of more than 500 workers at Goodrich's Opelika, Ala., plant. But the Opelika facility won't close soon, and neither will the plants in Fort Wayne, Ind., and Tuscaloosa, Ala. Michelin agreed that it wouldn't shut down those operations as part of last year's three-year contract with the United Steelworkers of America. The company has also agreed to invest $100 million in the three plants. In return, Goodrich's unionized workers accepted a 20-percent wage cut.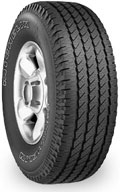 Industry Cutbacks Epidemic
Such closures and cutbacks have become commonplace in North America during the tire industry's cost crunch.
Japan's
Bridgestone Corp.
, for example, closed its 1,400-employee Oklahoma City plant last year. And Germany's
Continental Tire
laid off more than 700 workers last year as it stopped tire production at its plant in Charlotte, N.C. Continental on June 29th of this year announced that it was making a $78-million investment in its lone remaining U.S. tire production facility, located in Mt. Vernon, Ill. That investment, combined with a previously announced $100-million commitment, will add 150,000 sq. ft. (13,500 sq. m.) of Illinois production space, plus new warehousing and storage area.
Akron, Ohio-based
Goodyear
is paring back even more rapidly. The restructuring company announced in January the layoff of 1,000 of the 2,000 workers at its Valleyfield, Que., plant. Goodyear is also closing its 1,100-worker plant in Tyler, Texas. Both the Texas and Quebec plants produced the company's low-profit private-label tires.
More closings look likely. Goodyear is in the process of dropping about a third of its wholesale, private-label lines, focusing North American operations on high-end tires. Moreover, the company is planning to locate 50 percent of its worldwide production capacity in low-cost nations by 2012.
That flurry of action graphically underscores the tire industry's mercurial state. And it echoes Plant Manager Geoff Aucoin's comment as Michelin announced its Bridgewater investment last year.
"Faced with global competition, market fluctuations and changing consumer needs," said Aucoin, "the automotive sector is volatile at best."
And so are its expansion patterns. At best.