F
or the first time in more than three decades,
Procter & Gamble
has picked a new U.S. manufacturing location for its Family Care business unit. Ending a two-year search, P&G announced on Oct. 17
th
that it will develop a 750-acre (300-hectare) greenfield site at an unincorporated area in Utah's Box Elder County, some 65 miles (104 km.) north of Salt Lake City.
And the household products giant will land at its new location with a resounding economic thud: P&G's phased-in paper-products production complex in northern
Utah
will create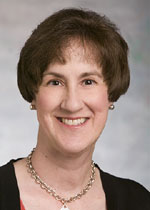 1,000 new jobs and involve a capital investment of US$540 million.
The Cincinnati-based firm needed more production capacity in the U.S. West, with Oregon and Washington sites also making the final short list. In addition, P&G considered expanding capacity at one of its existing U.S. plants in either Cape Girardeau, Mo., or Oxnard, Calif.
"This facility will increase the number of skilled jobs available in northern Utah, while enabling P&G to better serve consumers in the western U.S.," Mary Lynn Ferguson-McHugh, president of P&G's Family Care unit, noted in a prepared statement released from the Cincinnati headquarters. "We are looking forward to working in partnership with this community for a long time."
The company's Utah plans are drawn out on an extended operational horizon. P&G will invest $315 million and hire 300 workers in the project's first phase, according to documents that the company filed with the Utah Governor's Office of Economic Development Board (OEDB). After that, the Ohio-based behemoth is projecting that employment at its Utah facility will increase to 500 by 2012, 900 by 2018 and 1,000 by 2028.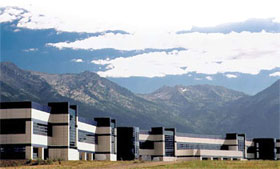 The plant will include a new paper machine, converting lines and warehousing space. Initially, the facility will produce two P&G products that each ring up more than $1 billion a year in annual sales: Bounty paper towels and Charmin toilet paper products.
The product mix at the Beehive State operation could broaden considerably, however, in the future. "It is anticipated that other divisions would locate production facilities to the site over time," the OEDB noted last month in its report on the then-pending project. P&G, whose 2006 sales of about $76.5 billion marked a 19.1 percent increase, makes a very broad product range, including lines also devoted to beauty and health.

Incentives Tally Now at $85 Million
Like P&G's plans, Utah's hefty project incentives put heavy emphasis on the long term. The OEDB approved a subsidy package at a special Oct. 9
th
meeting that could total as much as $85 million over a 20-year span.
Utah's incentives will grant P&G about 30 percent of the new state revenues that the company's plant generates during its first 20 years of operations. During the facility's first five years online, the company will receive a rebate of 50 percent of those revenues. Rebate percentages will decrease thereafter over the plant's next 15 years of operations.
Under the terms of the subsidy agreement, the company committed to keep its Utah production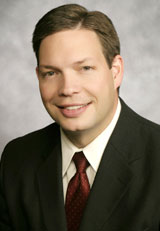 in operation for at least 20 years. Significantly, P&G Family Care is arriving in Utah with a history of longevity at its U.S. manufacturing locations. The Box Elder County expansion, in fact, is the Family Care division's first greenfield manufacturing project at a new U.S. site since 1973 – the year the company's Oxnard manufacturing facility opened. In addition to its Cape Girardeau and Oxnard plants, P&G Family Care's existing U.S. manufacturing locations include Albany, Ga.; Green Bay, Wis.; and Mehoopany, Pa.
P&G's subsidy package is the biggest that the state has ever offered. The previous high came in March of 2006, when the state awarded
IM Flash Technologies
$15 million in tax incentives for the company's 1,850-employee headquarters in Lehi.
"Procter & Gamble is a perfect example of the kind of company Utah wants in our state," GOED Executive Director Jason Perry tells the SiteNet Dispatch in an e-mail exchange from India during a trade mission with Gov. Jon Huntsman. "They are one of the best corporate citizens a community could hope for. They train their employees to the highest levels, provide one of the best benefit programs available and support community development wherever they locate."
Perry added that Utah's addition to P&G Family Care's long-running stable of U.S. manufacturing operations "will be seen as a watershed in Utah's economic development foundation for generations to come."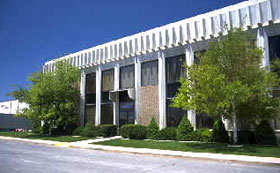 Box Elder County officials are also working on a local subsidy that would rebate some of P&G's property taxes for as long as 20 years.

Small-Town Location,
Big-Time Labor Needs
Utah rolled out the big guns in its recruitment of Procter and Gamble, with Huntsman leading the two-year effort.
"Our goal for economic development in Utah is to maintain a broad business base in both the rural and urban areas of the state," Huntsman says from India.
While P&G's labor needs in Utah are going to be large, the company has picked a small-town site. The closest town to the rural tract that the company has selected is Bear River City, which has about 750 residents. However, Box Elder County's two largest cities – Brigham City (population 17,000) and Tremonton (population 5,000) – sit within a 10-mile (16-km.) radius of P&G's site. In addition, Ogden, which has about 80,000 residents, is about 30 miles (48 km.) south of the plant's location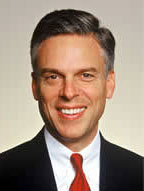 The large pool of quality labor that P&G identified in the area was a decisive factor in the company's expansion, Perry explains. P&G's small army of available positions should exert a powerful pull on labor in northern Utah. The plant's jobs will pay an annual average wage of $42,000 – almost twice Box Elder County's current median wage of $21,694.
Comparatively low operating costs and strong logistics links were also significant factors in P&G's site pick, state officials said.
P&G hasn't made any further public comment on the Utah project since its pithy formal announcement. The company declined interviews for this feature. P&G similarly kept a tight lid on the purchase of its Utah site. Colliers International, which the company hired as its site selection consultant, actually bought the property to shield the company's identity. Once the project went public, Colliers assigned the purchase contract to P&G.
Huntsman characterized P&G's decision as evidence of the state's high rankings in a number of recent surveys. This year, for example, Forbes ranked Utah No. 2 in its "Best States for Business" rankings, and the Kauffman Foundation's 2007 State New Economy Index ranked the state No. 1 in "economic dynamism."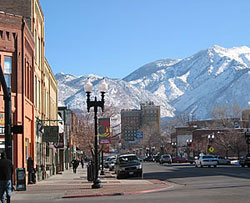 "Utah has the hottest economy in the nation right now," Huntsman notes from India. "Procter & Gamble's announcement to locate a manufacturing plant in Box Elder County highlights the dynamic nature of the state's business opportunities."
Now Utah is trying to attract another major firm –
The Hershey Company
. The OEDB on Oct. 19
th
sweetened the state's offer to the candy-making powerhouse by offering a 20-percent tax rebate that would be worth as much as $2.6 million. Ogden officials are also working on their own incentives of around $3 million.
Utah officials reported that Hershey is also looking at Arizona and Nevada for a western U.S. distribution center that would hire about 120 workers. Jobs at the center will pay about $37,000 a year.
A
uto-industry supplier
Toyota Boshoku Corp.
hardly ranks as a household corporate name. That's quickly changing, though, with Boshoku accelerating its North American growth at a blistering clip that rivals corporate parent
Toyota Motor Company
(TMC).
In a three-day span last month, for example, the company announced new facilities in both southwest
Indiana
and metro Detroit. That rapid-fire combo means that the Japanese manufacturer of interior systems has now initiated four separate North American expansions during 2007.
"Boshoku was reborn three years ago as a truly global interior supplier in a merger with two other second-level suppliers," Toyota Boshoku Executive Advisor
Dennis Cuneo, the former senior vice president of Toyota Motor North America
, tells the SiteNet Dispatch. "Until that 2004 merger [with Takanichi Co. and the automotive interiors division of Araco Corp.], Boshoku was sort of an under-the-radar supplier. Now, it's the fastest-growing parts company in the world, with sales growing last year by $1.5 billion."
The company's 2006 sales of US$9.5 billion marked a 19-percent yearly increase.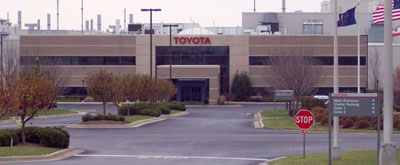 Shifting Suppliers in Indiana
Boshoku America's new project in the Hoosier State looks like it could well trigger another healthy spike up in sales. The company announced on Oct. 15
th
that it's going to build a new $57-million, 230-employee metal stamping and assembly facility in Princeton, Ind., near Evansville. The 201,400-sq.-ft. (18,126-sq.-m.) plant will manufacture seat frames for TMC's existing 4,800-worker production facility. And that will mean making
lot
of seat frames. TMC's four-million-sq.-ft. (360,000-sq.-m.) Princeton operation produces about 300,000 Sequoias, Siennas and Tundras a year.
Ostensibly, the drivers in that project seem obvious. Toyota, after all, is Boshoku's controlling parent, owning about 47 percent of the company. Add to that Toyota's continuing supplier consolidation. The world's No. 2 automaker initiated that consolidation three years ago to cut costs and reduce uncertainties amid steadily rising supplier bankruptcies.
Boshoku's Indiana plant will definitely slash the logistics outlay for Toyota's Princeton plant – reducing the length of the seat-frame supply chain to virtually nothing. Boshoku's Hoosier State facility will sit next door to TMC's auto-manufacturing complex.
But the decision wasn't a slam dunk for either the supplier or the automaker. Corporate cronyism, Cuneo emphasizes, isn't what's fueling Boshoku's success.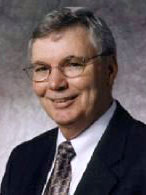 "Boshoku bid on the contract for the Indiana project and won," he says. "Toyota doesn't guarantee Boshoku anything. Boshoku has to bid on every job.
"You need to understand that Toyota also buys seat supplies from
Johnson Controls
and
Lear
and other companies," Cuneo continues. "Johnson Controls, in fact, actually sources a larger percentage of Toyota seats than Boshoku does. Toyota picks its suppliers on the basis of who offers them the best value."
Correspondingly, Boshoku isn't solely focused on supplying its corporate parent, he adds.
"We also make seats for
General Motors
, including for the [Chevrolet] Heritage High Roof in Mexico," says Cuneo. "And we sell air and oil filters to almost all of the OEMs."
In Indiana, Boshoku's winning the Princeton contract means that the existing seat-frame suppliers will be replaced. But the changeover, "isn't about quality issues; it's about logistics costs," explains Cuneo, who declines to name the current suppliers. "The seat frames are very heavy." Some of the seat frames now installed at Toyota's Princeton plant, he says, are manufactured hundreds of miles away.
The timing of the supplier switch at the Princeton plant "is related to [Toyota] product, but I can't say anything about that," says Cuneo, who retired from Toyota in 2006. The automaker, he adds, is now trying to find work at other facilities for the Princeton plant's current seat-frame suppliers.

First Sign in September
Boshoku is coming to Princeton with first-hand knowledge of the area.
Total Interior Systems America
(TISA), a joint venture between Boshoku America and Lear Corporation, has a 480-worker plant near TMC that makes seats and interiors for Princeton-made Sienna minivans. Boshoku's facility will also be situated adjacent to TISA's operation.
"Toyota Boshoku America is proud to build on our presence in southern Indiana with this new plant," Chairman and CEO Kiyoshi "Nate" Furuta said at the project announcement in Princeton. "We know that southern Indiana has an experienced and dedicated work force."
Construction on the seat-frame plant will begin early next year, with production startup projected for 2010, said Furuta. The Princeton plant will be Boshoku's fourth stand-alone production operation in North America. The 19 other North American plants in which the company is involved are joint ventures.
Boshoku will be the fourth supplier to locate near Toyota's Princeton plant. The three existing supplier operations employ about 1,400 people, according to Indiana officials. The other two suppliers,
V-Tech
and
Tire and Wheel Assembly
, aren't Toyota Group subsidiaries.
Speculation has been brewing for more than a month over the identity of the Japanese firm that was going to unveil its Hoosier State growth plans.
Returning from a week-long trade mission to Japan on Sept. 14th
, Gov. Mitch Daniels announced that one of the prospects he'd visited had agreed to expand in Indiana.
"Final agreement was reached during our recent trade mission, and Toyota Boshoku is the company," Daniels said at the Oct. 15
th
expansion announcement. "Toyota and its suppliers have played a significant role in our economic comeback. In the last three years, their success has resulted in more than 2,500 new Hoosier jobs."
In fact, when the Boshoku plant fully staffs up, Toyota's Indiana employment will virtually equal that of General Motors, once the state's largest employer. Boshoku's facility will bring the number of Hoosier State workers employed by Toyota and its suppliers to about 6,030.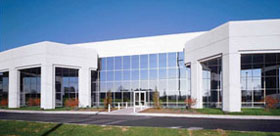 GM, by comparison, now has about 6,100 Indiana workers, following August's $5.6-billion sale of its 3,800-employee Allison Transmission commercial and military business in Indianapolis to
The Carlyle Group
and
Onex Corporation
. Two decades ago, GM had almost 40,000 Indiana employees.

Boshoku Growing, Too,
In Michigan, Kentucky, Mississippi
The Hoosier State is only one of Boshoku's expanding theaters of North American operations.
Three days after the Indiana announcement, Boshoku celebrated the grand opening of its new 75,000-sq.-ft. (6,750-sq.-m.) R&D center in Novi, Mich. That
Michigan
facility opened its doors about six months after the company announced that it was going to transfer about 40 Novi-based managerial positions to Erlanger in northern
Kentucky
, where Boshoku is establishing its first official North American headquarters.
That project, though, definitely didn't signal that Boshoku was abandoning its Detroit-metro presence. To the contrary, the company is now hiring 40 additional engineers to staff its new and larger R&D center in Novi, bringing the operation's total employment to 200.
"Toyota Technical Center is in Michigan [in Ann Arbor], and Novi gives Boshoku strong proximity to GM," Cuneo says in explaining the rationale for the expansion decision. The project continues a company tradition of rapid growth in Novi, he adds: "We had a staff of five people when we first set up the R&D center there in 2001."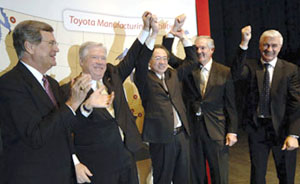 Rapid growth is also part of the plan for Boshoku's Kentucky headquarters. In addition to the 40 transferred jobs, as many as 100 other new jobs are being added, the company says. Boshoku has an option to double the size of its 23,000-sq.-ft. (2,070-sq.-m.) North American headquarters.
Toyota was again a substantial factor in the company's decision to expand in northern Kentucky, Cuneo says. Toyota Motor Engineering & Manufacturing North America already has its headquarters in Erlanger.
But Boshoku's myriad joint ventures were also major location determinants, Cuneo adds.
Trim Masters Inc.
, Boshoku's joint venture with Johnson Controls, has four Kentucky plants in Bardstown, Harrodsburg, Leitchfield and Nicholasville, and Boshoku subsidiary
Toyodabo
has a plant in Lebanon.
2007 has also seen the supplier make its biggest North American move yet: In August,
Boshoku announced that it's building a 500-worker interiors plant in Itawamba County, Miss.
The $80-million facility will supply
the $1.3-billion Toyota plant in Tupelo that's going to build the Highlander crossover SUV
. Boshoku is the first supplier to decide to move near Toyota's 2,000-worker plant, which was announced in late February.
And the company's growth salvo apparently isn't done. Boshoku has a number of other North American expansion irons in the fire, Cuneo says.