Growth Controls:
Arizona, California Votes Send Mixed Message
By JACK LYNE • Site Selection Executive Editor of Interactive Publishing
No growth, slow growth, smart growth.
Like it or not, those phrases are embedded in today's real estate lexicon. And on America's Election Day, they got a very public airing in Arizona and California.
The verdict: inconclusive. Nonetheless, the voting strongly suggests that the industry can expect yet more of that rising chorus: no growth, slow growth, smart growth.

Sierra Club vs. CB Richard Ellis:
Arizona's Prop 202 Polarizes Industry
The most dramatic vote came on Arizona's Proposition 202, the first-ever proposal to impose strict growth controls over an entire state. By a more than 2-to-1 margin, Arizona voters rejected Prop 202.
The real estate industry served as a major force in the Prop 202 debate, which polarized much of the state. CB Richard Ellis (CBRE at www.cbrichardellis.com), the state's largest commercial real estate brokerage, and the Sierra Club, for example, lined up in opposite corners. CBRE even gave Arizona employees the morning off to go to the polls.
Arizona's real estate and construction industries raised a reported $4 million to oppose Prop 202, which was sponsored by the Sierra Club (www.sierraclub.org). Yard signs and a barrage of TV ads repeatedly hammered home the slogan: "This Goes Too Far!"
Prop 202's 2-to-1 defeat, however, certainly didn't reflect Arizona voters' apathy vis-à-vis growth issues. A summer poll, in fact, showed state voters favoring Prop 202 by a 2-to-1 margin. "Americans are rightly concerned about quality of life issues like traffic congestion, school overcrowding and the preservation of green space," said William Fay, president and CEO of the American Highway Users Alliance (www.highways.org), a Washington, D.C.-based nonprofit group that advocates "safe, uncongested highways and enhanced freedom of mobility."
"But clearly voters are realizing that the solution to these problems won't be found in extreme proscriptions on growth," Fay added. "Inherently they know that stopping highway improvements will worsen, not improve, traffic congestion."

Growth Plans, Growth Boundaries
And Growth in the Lawsuit Business
Fay's was one of the calmer, more rational assessments. In most growth wars, the first casualty, it seems, is objectivity.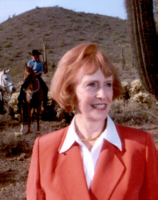 Prop 202, for example, probably cooked its own goose by, in fact, going too far. The initiative would've required any city or county of more than 2,500 residents to adopt voter-ratified growth management plans by 2003. Those plans would've overridden Gov. Jane Hull's "Growing Smarter" plan, which voters approved in 1998 to conserve state trust land near urban areas.
Prop 202 would've also mandated that areas establish growth boundaries based on 10-year population projections. Developers would've paid for any infrastructure development outside those boundaries. And Prop 202 would've placed a two-year moratorium on all new construction while areas defined growth boundaries.
In addition, any citizen would've had the right to file a lawsuit to force Prop 202 compliance. (Maybe we should amend the old Civics 101 saw: In American politics, every lawsuit counts.)
---
ABOVE: A winner? An advocate of smart growth, Gov. Jane Hull opposed the Proposition 202 measure that was defeated in Arizona.
---

'We Live in a World of Trade-Offs,
What Are People Willing to Pay?'
Prop 202's draconian approach provided a wealth of ammo for the measure's opponents. And the opponents were many. In addition to Gov. Hull and the real estate industry, anti-Prop 202 forces included most of Arizona's state and federal legislators, the state AFL-CIO and the League of Arizona Cities and Towns.
Voters' initial ardor for Prop 202 apparently wilted before the host of hot-button issues that opponents raised. Among those issues: cutbacks in property values; loss of jobs, local planning control and property rights; and potential increases in high-density housing.
Some economists, for example, estimated that Prop 202 would've immediately eliminated more than 200,000 state jobs, most in construction.
Some long-term estimates were more dire. Anti-Prop 202 forces, for example, commissioned a study by University of Southern California Professor Peter Gordon, an avowed opponent of government intervention in growth. Gordon declared that Prop 202 would cost the state more than 1.26 million jobs over 12 years and would increase housing costs by 60 percent over 10 years.
"We live in a world of tradeoffs," Gordon said. "What are people willing to pay to get the lifestyle they want?"

San Francisco's Prop L Narrowly Fails
And that's perhaps the big growth question - one San Francisco voters answered differently. Bay City voters narrowly rejected the slow-growth Proposition L, with absentee ballots swinging the decision.
Real estate -- some of the world's hottest, in fact - was again in the spotlight. Once perceived as the city's saviors, the dot.com hordes that have flocked into refurbished space in areas like SoMa (South of Market) have come under fire. Small businesses, nonprofits and lower-income residents have been pushed out as area rents have skyrocketed.
In response, Prop L would've permanently banned new office development in many hot markets, including the Mission District and Potrero Hill, as well as SoMa. Bay City developers united to oppose Prop L, funneling $2 million into a direct-mail and TV-ad campaign. Things got heated down the stretch.
"Nothing less than the future of San Francisco is at stake. It's worth $2 million, at least. I dare say it's worth a hell of a lot more,'' said Frank Gallagher, a spokesman the developer-funded anti-Prop L campaign.
"I think people have been told that if you want anything in this city in the next few years, ante up,'' Prop L backer and lawyer Sue Hestor told Salon.com.

Defeated Prop L Not Dead Yet
Even in defeat, Prop L is far from dead.

Six pro-Prop L candidates survived to make the Dec. 12 runoff for the city's Board of Supervisors. There, they'll face six anti-Prop L candidates backed by Mayor Willie Brown. If the six pro-Prop L candidates win, slow-growth advocates would wield a majority and might try to ratify parts of the failed proposition.
---
RIGHT: A loser? While San Francisco Mayor Willie Brown successfully opposed the narrowly defeated Proposition L, the issue still seems to have multiple lives left.
---
Dubbed "the real Slick Willie" by some observers, Brown is now talking compromise. Prop L backers, however, point out that Brown earlier this year nixed a compromise development plan they drafted in conjunction with members of the city's business community.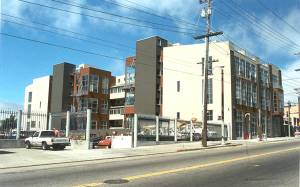 In fact, Prop L patrons say they'll go to court to try to get a judge to designate the city's dot.coms as offices -- not the "live-work" designation that many now enjoy due to a legal loophole.
Nonetheless, Prop L's backers and opponents share one sentiment: They dislike the current development scenario. San Francisco regulations now limit the amount of office space that can be built each year. That, most everyone agrees, is driving rents into the stratosphere.
In short, the Prop L brouhaha could run on for a while. But that's the norm these days when you talking about no growth, slow growth, smart growth.
---
ABOVE: "Live-work" dot.com communities, such as this facility in the Mission District, have drawn the ire of many as rents have skyrocketed in surrounding areas.
---