Icon International/Save the Children Alliance
Creates Altruistic Avenue for Asset Disposition
By JACK LYNE • Site Selection Executive Editor of Interactive Publishing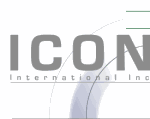 STAMFORD, Conn. - Real estate and aid for disadvantaged children.
The two aren't exactly as inextricably intertwined as, say, Batman and Robin or Bill and Hillary. (Okay, maybe we should go back to Batman and Robin.)
That unlikely twosome has hooked up, however, in a newly announced partnership between Icon International (www.icon-intl.com) and Save the Children (www.savethechildren.org). The two organizations' alliance provides an avenue for disposing of commercial real estate assets while simultaneously helping disadvantaged children.
The partnership's formation is timely, as excess real estate assets are now languishing on many companies' year-end books.


Many of those firms, however, are looking for higher returns and/or higher uses for their excess assets. Given today's business unpredictability, many real estate arms have, by necessity, become centers of excellence for adaptive reuse.

Special-Purpose LLC Holds Assets
Even so, the Icon/Save the Children collaboration provides an asset-disposition alternative that also may make bottom-line sense for some companies' properties. Here's how the partnership works:
Donated real estate assets are placed in a special-purpose LLC formed between the donating company and Icon, a Stamford, Conn.-based specialty finance company engaged in corporate barter.
The company then donates its ownership interest in the special-purpose LLC, not the real estate itself, to Save the Children. Save the Children, a nonprofit providing child assistance in more than 40 countries, then receives a security, rather than the actual real estate.

Icon Provides Asset Expertise
Icon essentially acts as managing agent for the assets. That arrangement enables Westport, Conn.-based Save the Children to avoid the costs and risks of accepting real estate donations. Icon provides the LLC with capital and management expertise. Icon's assistance includes financing all costs associated with carrying, holding, and, if necessary, developing the real estate until its sale.
Said Geoff Disston, Icon real estate director, "For more than a decade, Icon has been helping companies solve their real estate and distressed asset problems. This program adds a philanthropic dimension to our work and ties corporate giving to strategic objectives."
"As companies look at alternate means of giving, we hope they will consider this program," added Jane Birnbaum, Save the Children senior manager of corporate marketing. "It benefits all parties involved and makes it possible for us to continue the work we do on behalf of disadvantaged children and families here and around the world."

Real Estate a Fast-Growth Barter Sector
"Corporate philanthropy is on the rise," Birnbaum noted.
Indeed, that's the case, notwithstanding the reflexive business-bashing indigenous to this season. In 1999, U.S. corporations and their foundations made US$190.16 billion in charitable gifts, according to "Giving USA 2000," a report published by the AAFRC Trust for Philanthropy (www.aafrc.org). That marked a $15.8 billion increase from 1998.
Real estate-related philanthropy, however, lacks a high profile. Will the Icon International/Save the Children partnership strike a market chord? It's obviously too early to say.
Icon, however, definitely brings considerable asset-disposition expertise to the alliance. The company has disposed of a wide range of excess properties, including leaseholds, corporate headquarters, manufacturing plants, commercial office leases and even a banana farm.
The engine driving those transactions has been barter, one of the world's oldest forms of financing. Icon provides participating companies with "trade credits" redeemable for goods and services. The company's client list includes the likes of 3M, IBM, Mazda Motors, MCI, Monsanto, Nabisco Foods, Shell Oil, Time Inc., Tyson Foods and Viacom International.
Real estate has become one of the barter market's fastest-growing segments, according to Icon executives.
Bestfoods (www.bestfoods.com), for example, used third-party barter to dispose of a Jersey City, N.J., pasta factory that had outlived its usefulness. Bestfoods traded the facility for cable TV advertising.

LOOKING FOR MORE? BROWSE THE "SNAPSHOT FROM THE FIELD" ARCHIVE
---
©2001 Conway Data, Inc. All rights reserved. Data is from many sources and is not warranted to be accurate or current.