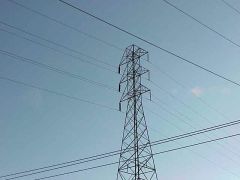 US$1.7 billion:
No, that's not the total proposed tax cut from the Bush administration. This $1.7 billion is how much California's energy crisis cost -- last week alone -- in terms of lost wages, sales and productivity, according to estimates made by Jack Kyser, chief economist for the Los Angeles County Economic Development Corp. (
www.laedc.org
). The state's rolling blackouts hit an estimated 1 million businesses and residents last week.
In addition, California's energy squeeze is beginning to put a pinch on business expansion in the Golden State. Some California economic developers have anonymously told reporters that the energy crunch is prompting some of their business prospects to put scheduled expansion announcements on hold.
---
California's power system has been hammered by a combination of rising demand, rates fixed by
a 1996 deregulation plan and a paucity of new power plant construction.
---
Intel CEO: 'Not a Chance Right
Now' of Silicon Valley Expansions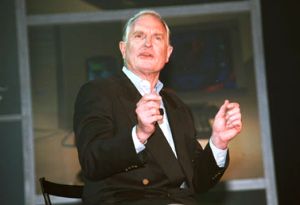 Craig Barrett, CEO of Santa Clara, Calif.-based Intel (
www.intel.com
) has been much more forthcoming.
"Would I OK the expansion of anything in Silicon Valley right now? Not a chance," Barrett said at the recent Consumer Electronics Show 2001 in Las Vegas.
"Will I build my new facilities in Oregon and Arizona and New Mexico and Ireland, and even Hudson, Mass., and Israel, where I can get an assured supply of power?" Barrett continued.
---
Intel CEO Barrett, shown (above) speaking at the Consumer Electronics Show 2001, nixed the idea of the company expanding any of its California operations during the state's power crisis.
---
"Absolutely, yes; and that's where my expansion is going."
Intel's CEO said that the current unreliability of California's power puts Intel at risk of losing millions of dollars. Even a fraction of a second's power fluctuation can ruin the computer chips then being manufactured, he said.
Intel currently employs approximately 10,000 workers in California, some 13 percent of the company's worldwide work force. The chipmaker has its California plants located in Folsom, where it has 6,500 employees based in a complex that also includes office and R&D space. Intel also has office and R&D facilities in Santa Clara and San Diego.

Miller Switches Beer-Making to Texas
Other major existing operations in the state have reported significant alterations in operations to cope with the shortage, including:
•
Miller Brewing Co.
: Uncertain of when the facility would have power, managers at Miller's brewery in Irwindale shifted beer production to Miller's brewery in Fort Worth, Texas. Two hundred workers at the Irwindale plant have been laid off, and the company has reported more than $600,000 in losses from last week's power shutdowns.
•
California Steel Industries:
Power interruptions prompted California Steel to tell most of its 1,000 workers to stay home Friday rather than reporting to its Fontanta facility, the largest steel plant on the West Coast, spanning some 115 acres (46 hectares) of a 450-acre (180-hectare) site.

Some Out-of-State Facilities
Also Feeling the Squeeze
No one should imagine that the California power pinch won't affect the rest of the country, business analysts caution. Like the nation's economy, the U.S. power grid is one big intricate interrelation, they point out.
Already, California's energy squeeze is affecting some business facilities located well outside the state. San Antonio, Texas-based Valero Energy, for example, which produces some 10 percent of the state's gasoline supply, hasn't been able to ship gas to some parts of California. Power blackouts have shut down the pipelines that Valero normally uses, company officials explained. More unusual is the initiative taken by Albertson's (www.albertsons.com), which has decided to run its stores' lighting at 50 percent capacity for 24 hours a day not only in California, but also in Oregon and Washington. The company's three-state power cutback in 900-plus stores will save an estimated 500 megawatt hours per day, enough energy to power 18,000 average households. Albertson's is considering expanding its energy conservation into its stores in Idaho and Nevada.
"If reducing our power usage will help avoid blackouts and keep rates low, by all means we will do our part to help ensure the residents of these states can keep the lights on," explained Scott Moore, Albertson's energy management and procurement director. "We want to be part of the solution, not the problem."
Meanwhile, companies with operations in California are making their own concerted efforts to reduce energy consumption.
Intel, for example, is aiming to cut the company's energy intake by 10 percent by initiating procedures such as dimming lights and shutting off air-conditioning in company offices. Barrett said that he leaves his own office lights off during the daytime.