INDIANAPOLIS --
Publicly committing to creating 7,500 new jobs is a horse-size pill that even Hannibal Lecter might find hard to swallow. The medicine seems to be taking, though, for Eli Lilly's (
www.Lilly.com
) billion-dollar Indianapolis expansion plan:
Lilly last week submitted a report to state officials that documented how it has added almost 2,000 new jobs in Indianapolis in the last 24 months, 1,552 of them in 2000.
Those figures put Lilly more than 25 percent of the way toward the massive job-creation commitment it made in February of 1999. That was when the pharmaceutical giant unveiled a 10-year plan for a US$1 billion, 7,500-job expansion, most of it in Lilly's headquarters city of Indianapolis (
www.iedc.com
).
The report came in validating a heaping spoonful of sugar that helped Lilly's potent job-creation medicine go down into Hoosier soil: a 10-year $214 million state and city incentive package. The job-creation documentation was part of satisfying Lilly's
quid pro quo
to receive $102 million in EDGE (Economic Development for a Growing Economy at
www.state.in.us
) credits for creating 7,500 net new, full-time Indiana jobs.
Lilly's expansion plan was so massive that
Site Selection
picked it as one of 1999's Top 10 Deals. (
Site Selection
's upcoming May issue will profile 2000's Top 10 Deals.)
---
---
Expansion as Antidote to Naysaying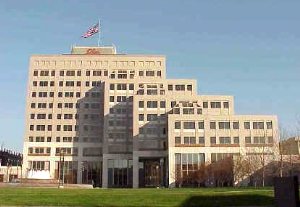 But Lilly's commitment was also so massive that some observers doubted whether the company could pull it off.
The naysaying wasn't without foundation. The rapidly consolidating pharmaceutical industry is locked in a bruisingly Darwinian shakeout. Like other major industry players, Lilly is facing increasingly shortening product windows of opportunity and withering competition, particularly from generic drug-makers. Moreover, Lilly loses its patent on hot-selling Prozac in 2004. Lilly, however, has proved to be no shrinking violet. It's responded to those competitive pressures by jamming down harder on the expansion accelerator.
Explained Lilly Chairman, President and CEO Sidney Taurel as the EDGE report was released, "We are truly in the most challenging time of our company's long history. We are poised to file a record number of new product submissions within the next two to three years. Several of those products will be first-in-class and will address medical problems for which there is no current solution.
"We must invest aggressively," Taurel continued, "both to support the commercialization of these new products and to strengthen our research capabilities in order to keep each stage of our research pipeline fully loaded. To do this, we need to grow our global operations even as we manage the expiration of a major product patent."
Investment: $900 Million So Far
Lilly's EDGE report gave bricks-and-mortar backing to Taurel's words.
In the last 24 months the company has begun or financially committed to nearly $900 million in new capital projects in Indianapolis, including both new and expanded facilities. And all those projects will be completed "in the next four to five years," company officials said. That puts Lilly significantly ahead of 1999's $1 billion, 10-year commitment.
More than half of the Indianapolis expansion investment to date has been focused on building new R&D space to house scientists working in drug discovery and research. That reflects Lilly's worldwide R&D investment of $2 billion in 2000, which represented 19 percent of total revenues and marked a 13 percent R&D increase from 1999.
Said Taurel, "The heart of our business is discovering and developing new drugs. Therefore, it's essential that we recruit the top scientists and invest in state-of-the-art research facilities that allow us to effectively move compounds from the laboratory to the patient, and to do so on a global basis."
'Heavy Factors' in Future Expansion Plans
Discontinuous change, of course, is the water in which all businesses now swim. So it is for Lilly's future, as Taurel conceded as Lilly released its EDGE report.
"At the same time, we are also facing tremendous uncertainties: from threats of government-mandated price controls and restricted access to our medicines to the ever-increasing competitive pressures from the marketplace and the steadily increasing cost of research," he said. "These factors will weigh heavily as we make decisions regarding any future expansion plans."
Whatever happens, Lilly's historic loyalty to its corporate hometown is admirable. However hopelessly outdated it may seem to some, it's old-fashioned "corporate stewardship." Already,
Lilly's expansion has added major infrastructure improvements to downtown Indianapolis, a model for urban revitalization.
Corporate crashes, however, are as commonplace today as Indy 500 crackups. A tough pill, today's business environment. But it's one Lilly is taking without timidity.