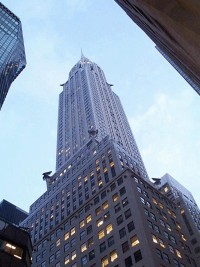 Lehman Analysis:
Top U.S. Job-Growth Metros
Face Steep Drop in 2001
By JACK LYNE • Site Selection Executive Editor of Interactive Publishing

NEW YORK -- Industry players expecting to see 2000's highest-growth U.S. metros continuing their bullish expansion unabated in 2001 are in for a very rude surprise, according to a newly released report:
"Although the economy is clearly slowing, many investors, . . . naively assuming that metro job growth in 2001 will only modestly lag 2000, . . . are likely to be very disappointed." So said a new Lehman Brothers' (www.lehman.com) "Industry Update," authored by David Shulman, Lehman Brothers managing director and head REIT analyst. Subtitled "Sense and Nonsense of Regional Economics," the update is aimed at the REIT market. But Shulman's observations are sure to also prick up more than a few ears in the larger real estate community.
"If history is a rough guide for 2001, the top MSA will more likely witness employment growth at about half 2000 levels, resulting in diminished real estate demand growth," Shulman observed.


Report Sees Investor Paradox

With mounting signs of a disquieting U.S. economic tailspin, many real estate players are already on edge. Nonetheless, Shulman noted a paradox in many investors' behavior, one perhaps conditioned by the longest-ever run of U.S. economic prosperity:
"Many investors are caught in a fallacy of composition," he contended. "On the one hand, they believe the economy is slowing, which in turn means lower job growth; while on the other hand, they still believe their favorite metropolitan areas will more or less continue job-growth momentum.
"This cannot be the case," Shulman explained, "simply because the total must equal the sum of the parts."
The sum is precisely the problem, Shulman asserted. Lehman Brothers "believes the U.S. economy in 2001 will grow much slower than last year," he said. That, in turn, will greatly diminish total new jobs created: from 1.8 million jobs in 2000 to 1.3 million jobs in 2001, according to the New York-based firm.


'Positive Gains,' but Less of Them

That broad-screen downturn will have a major impact on the tallies for the top U.S. metros for new-job creation, Shulman predicted.
In 2000, the top 10 metros for new-employment growth registered gains ranging from 97,000 to 40,000 jobs. "Each [of 2000's top 10 metros] represented 5 percent to 2 percent of total U.S. [new-job] growth," Shulman said.
In striking contrast, 2001's top 10 metros will register gains that range between 34,000 and 18,500 jobs (see accompanying chart), projected Shulman's report, which is based on Lehman Brothers' analyses and projections using U.S. Bureau of Labor Statistics (www.bls.gov) data. "To be sure," Shulman speculated, "the [top 10] MSAs will have positive employment gains in 2001, but it will be far less than anticipated." New York would repeat as 2001's No. 1 metro for new-job growth, according to Shulman's projections. But the Big Apple's 2001 total of 34,000 new jobs would mark a 65 percent decrease from 2000.


Greatest Impact in Southeast, Southwest?

If Lehman Brothers' 2001 projections prove true (which very much remains to be seen) every U.S. real estate sector and geographic region will feel the impact. Shulman, however, predicted that the Southeast and Southwest's office and apartment sectors would be most affected. "These two easy-to-supply regions need strong demand growth just to keep rents from falling," the Lehman Brothers analyst asserted. "The supply-constrained areas of the Northeast and California will likely be less affected."
The report also raised a red flag for REITs that "have successfully operated in the higher-growth cities over 2000." Those cities, Shulman cautioned, "will likely face significantly diminished demand growth in 2001 . . . should employment growth slow to a sluggish 1 percent."


Report Includes Significant Caveats

Shulman's report, however, did not come without a few significant caveats. Chief among them: whether 2001's projected decline to 1.3 million new jobs will hold up in reality's light.
"Of course, should the top down be wrong, then these figures [for metro new-job creation] could move higher," Shulman allowed. "We also caution that radical revisions to metro area data will be released in March 2001 as employment data [are] re-benchmarked."




Top 10 Metros for New-Job Growth:

Actual for 2000, Projections for 2001

Metro Area
Jobs Gains, 2000
Projected Job Gains, 2001
1. New York
97,200
34,000
2. Los Angeles
87,300
32,000
3. Washington, D.C
78,000
27,000
4. Dallas
77,400
33,000
5. Houston
61,200
27,000
6. Tampa, Fla.
59,400
22,500
7. Phoenix
56,900
34,000
8. Orlando, Fla.
41,400
21,000
9. Riverside, Calif.
41,200
17,000
10. Boston
40,200
18,500
Source: Lehman Brothers and U.S. Bureau of Labor Statistics data. Note: Chart rankings are based on top 10 rank for new-job creation in 2000. Projected jobs gains for 2001 are "based on average percentage of U.S. growth and assuming increase of 1.3 million in total U.S. jobs in 2001."
LOOKING FOR MORE? BROWSE THE "SNAPSHOT FROM THE FIELD" ARCHIVE
---
©2001 Conway Data, Inc. All rights reserved. Data is from many sources and is not warranted to be accurate or current.