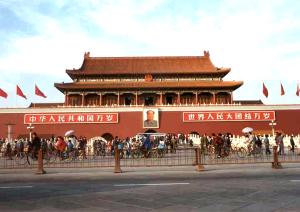 Porsche Shifting into China's Mainland Market
By JACK LYNE • Site Selection Executive Editor of Interactive Publishing
BEIJING -- Somewhere Mao is spinning in his subterranean digs. Porsche (www.porsche.com), on the other hand, is getting ready to take mainland drivers for a spin after it sets up shop in Beijing.
The Stuttgart-based automaker's sales office in the nation's capital marks the company's physical entry into China's mainland market.
Porsche has picked a site at once famous and infamous. The luxury car manufacturer has chosen an existing Beijing facility that's literally only a stone's throw from Tiananmen Square, as well as "the Forbidden City," the onetime home of China's emperors.
That location fortuitously positions Porsche's sales operation on Chang An Ave., squarely along Beijing's primary traffic route.
---
---



Private Sector Now Dominates Luxury Market

It doesn't take Ludwig Wittgenstein to grasp what attracts any automaker to China and its market of 1.3 billion people.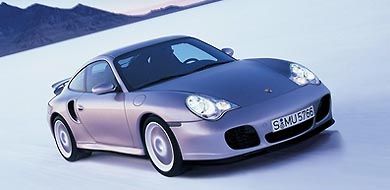 Porsche's entry, however, underscores a particular part of China's economic evolution, the same one that also drew the operations of Mercedes-Benz (www.mercedes-benz.com), which began mainland sales in late 1998.
Steady luxury-market growth is what's pulling in players like Mercedes and Porsche. Porsche officials are projecting that the company will sell "more than 50" of its sports cars during the 2001-02 fiscal year. Granted, that seems a tiny number. But if the company hits that target of 50 sales, it would mark a doubling of the estimated total number of Porsches now on China's roads.
---
---

Porsche's sales efforts will be aimed at a mainland market that's been transformed by China's steps toward a free enterprise system. In the past, the government bought most of the luxury cars on the mainland. Now, though, private companies and individual citizens account for almost all of luxury market.
Porsche is no neophyte in the Chinese market. The German company has had a sales presence in Hong Kong since 1955, working with Jebsen & Co. (www.jebsen.com). Jebsen & Co., which will also operate Porsche's new operation in Beijing, sold 142 Porsches in Hong Kong during the 1999-2000 fiscal.


Shanghai, Guangzhou Facilities Also Planned

Porsche officials called the automaker's first mainland facility "an important step in opening up China as a future market."
The Beijing operation, in fact, promises to be the first of several. Porsche is planning to add sales centers in Shanghai and Guangzhou "in the medium term," according to Porsche officials.
For most mainland residents, however, the notion of buying a Porsche is about as realistic as single-handedly building the Great Wall. At yearend 1999, for example, the average urban resident on the mainland had an annual income of US$706.93, according to government statistics published in The People's Daily (www.peopledaily.com.cn). That, however, marked a 7.9 percent increase from 1998; and it was a stunningly great leap forward from 20 years earlier, when the average urban resident's annual income was $41.48. In Beijing, average per-capita disposable incomes are rising each year by more than 15 percent.

Porsche made no mention of any mainland manufacturing plans. The company's only currently planned plant is at a site near Leipzig in the former East Germany. The new 260-employee Leipzig manufacturing operation will build Porsche's new Cayenne model.


LOOKING FOR MORE? BROWSE THROUGH MORE "SNAPSHOTS" IN THE ARCHIVE
---
©2001 Conway Data, Inc. All rights reserved. Data is from many sources and is not warranted to be accurate or current.