New $75 Million Ontario Bakery
Has French, Irish, U.S. Connections
By JACK LYNE • Site Selection Executive Editor of Interactive Publishing
Talk about your global deals: A major player headquartered in Ireland is joining with U.S.-based Wendy's to build a US$75 million French bakery in Ontario. And the transcontinental joint venture may ultimately spend as much as $225 million on its facilities in the Canadian province.
---
---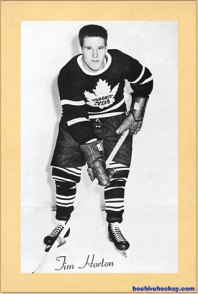 The bakery will bear the moniker of Oakville, Ontario-based Tim Hortons (www.timhortons.com) Canada's largest coffee and fresh baked goods chain, acquired by Dublin, Ohio-based Wendy's (www.wendys.com) in a $450 million deal in 1996. IAWS (www.iaws.ie), Wendy's joint-venture partner in the Canadian project, is headquartered in "another" Dublin, Ireland's legendary capital city.
The new joint venture is owned and controlled on a 50/50 basis by Tim Hortons and IAWS. The two companies will share the cost of building the facilities for the new enterprise.
---
---



French Technology
A Key Part of JV's Recipe

The deal's French connection comes from of Cuisine de France. An IAWS subsidiary, Cuisine de France will provide the manufacturing technology considered one of the venture's key aspects. The new Tim Hortons bakery, which company officials will only say will be located in southwestern Ontario, won't provide finished products. Instead, it will distribute "partially baked" goods to Tim Hortons' North American restaurants and to Cuisine de France's U.S. outlets. "We created the in-store bakery concept in Ireland and have proven the viability of producing high-quality par-baked goods for our retail accounts in Europe and ultimately our customers," said Ronan McNamee, managing director and co-founder of Cuisine de France, which IAWS acquired in 1997.
"The addition of fresh-baked breads moves Tim Hortons into a new growth category," said Paul House, the restaurant chain's president and chief operating officer. "Our numerous locations and drive-through operations will make it convenient for customers to pick up a loaf of high-quality bread on their way home."
Officials from the two companies said that Cuisine de France's newest technology would reduce the new bakery's operating costs, as well as the facility's "complexity of labor."


Wendy's CEO: Project Will
Increase Company's ROIC

The deal comes at a propitious time for Wendy's.
The U.S.-based firm has just announced that its first-quarter 2001 earnings of 33 cents per share will fall one cent below Wall Street expectations. Lower winter sales and higher costs for utilities and beef were the major culprits behind the first-quarter performance, the company explained. The hamburger chain's performance will improve over the rest of the calendar year, Wendy's officials projected.
Bulking up Tim Hortons' offerings certainly seems to have significant payoff potential. Same-store sales at Wendy's restaurants are up 1 percent thus far for 2001. By comparison, sales at Tim Hortons' 2,200 stores (1,900 of them in Canada) are up 10 percent over the same timeframe. "This is an excellent growth opportunity for our company that is consistent with our strategic direction to make investments that have superior returns and relatively low risk," said Wendy's chief executive officer and president Jack Schuessler. "IAWS and Cuisine de France are outstanding partners with core values that are similar to ours."
Schuessler said that he expected the project to generate return on investment capital (ROIC) "superior" to the 11.9 percent that Wendy's reported for year 2000.


IAWS Gains North American Manufacturing Base

IAWS officials also projected a significant payoff from the Canadian project, which represents the
$1-billion-a-year Irish firm's maiden major voyage into the North American market.
"Over the past 18 months, we have been working on establishing additional opportunities for our business in North America," said IAWS Chief Executive and Managing Director Philip Lynch. "This joint venture agreement with Tim Hortons is our first major investment in North America. . . . [and] will provide a manufacturing base which will allow us to unlock the potential of Cuisine de France."


LOOKING FOR MORE? BROWSE THROUGH MORE "SNAPSHOTS" IN THE ARCHIVE
---
©2001 Conway Data, Inc. All rights reserved. Data is from many sources and is not warranted to be accurate or current.