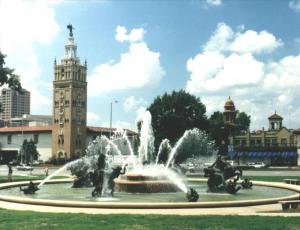 Kansas City Area's Prospecting Lands Grundfos' Relocated California HQ
By JACK LYNE • Site Selection Executive Editor of Interactive Publishing
OLATHE, KAN. -- (Catching up on one that came to our attention during our recuperation from surgery:)
California's energy crisis has spurred scorers of economic development arms to step up their recruiting of Golden State-based businesses. The Kansas City area, an active California business prospector, has convinced Danish pump power Grundfos (www.us.grundfos.com) to relocate its North American headquarters from Fresno. Grundfos, whose pumping systems have captured almost half of the world market, has decided to pull up its California stakes and resettle its headquarters in Olathe, Kan., 20 miles (32.2 km.) southwest of downtown Kansas City.
---
---
In addition to relocating its Fresno headquarters, the Bjerringbro, Denmark-based firm will reposition in Olathe its North American operations center, which is currently located in Allentown, Pa.
Kansas City beat out Indianapolis, the remaining finalist for the relocations, according to Grundfos North American President and CEO Victor Lukic. The combined headquarters/operations center will initially employ 101.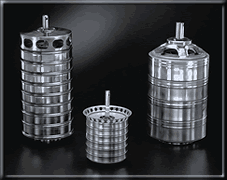 "We considered numerous locations for our North American headquarters," Lukic explained. "What impressed us was the level of commitment that the team in Kansas demonstrated. They used an approach similar to that of a business partner, rather than a typical government organization, which made it easier to decide in favor of Kansas."
The project did, indeed, involve a wide-ranging team, including the Kansas City Area Development Council (www.kcadc.com), the Olathe Area Chamber of Commerce (www.edc.olathe.org), the Kansas Dept. of Commerce & Housing (www.kansascommerce.com) and CB Richard Ellis (www.cbrichardellis.com), which represented Grundfos.
---
---



Employment Projected to Double in Five Years

The new location, Lukic added, is only the first part of an envisioned two-phase expansion. Lukic said he expects Grundfos' Olathe employment to double over the next five years.
Grundfos North American's initial Kansas City metro presence will involve a US$4 million investment in a leased 59,000-sq. ft. (5,481-sq.-m.) facility inside the I-35/119th St. Technology Park, a location being developed by Karbank Development Co. The planned second phase, which will be reviewed in three years, involves developing a 75,000- to 100,000-sq.-ft. (6,968- to 9,290-sq.-m.) build-to-suit headquarters, a 25,000- to 30,000-sq.-ft. (2,323- to 2,787-sq.-m.) maintenance/service center, and a 100,000- to 150,000-sq.-ft. (9,290- to 13,940-sq.-m.) distribution center.
The expansive plans reflect Grundfos' larger global growth. The Danish parent now employs more than 10,000 people in 40 countries on five continents.
Grundfos North American's 101 positions will be lucrative, with annual salaries averaging $78,000, company officials said. The headquarters/operations center will join another North American headquarters inside the I-35/119th St. Technology Park, that of Tokyo-based Sokkia Co. Farmers Insurance Group also picked the park for a nationwide call center that will eventually employ some 500 workers. (Grundfos initial presence will be inside the same facility housing the Farmers center, Karbank Development officials said.)
Grundfos officials cited the park's highway access, nearby labor and amenities as major location factors, as well as Kansas' worker-training grants and area air service. Karbank Development executives attribute the I-35/119th St. Technology Park's success to their readiness to build speculative facilities.


ED CEO: California's Problems Equal 'Opportunity'

It's no secret that an economic development army is recruiting in California because of the state's power woes. Grundfos North American officials, however, didn't suggest that power problems contributed to their headquarters relocation.
The Kansas City Area Development Council (KCADC), however, has been a strong California recruiter. KCADC President and CEO Bob Marcusse described the strategy in the very frank April/May "President's Letter" to council members (www.kcadc.com/4_letter/4_letter.htm):
"Even though California's rolling blackouts and state-funded power purchases may eventually recede from daily headlines, the problem is one that will take years to remedy. Many companies with headquarters or satellite branches in the state are beginning to reconsider their location. The opportunity for Kansas City is to attract operations from California that are energy-intensive and/or heavily dependent on 100 percent reliable power."
Marcusse's letter also noted, "We're certainly not the only community trying to get the attention of businesses in California, but we've set Kansas City apart. Instead of trivializing the crisis with flashlights, batteries and slogans like others have done, we recognize the hardship involved and its impact on people and business."
The Kansas City area's relocation efforts, however, aren't limited to California. UPS, for example, has just announced that it's relocating its Omaha, Neb., regional headquarters to Leawood, Kan. (www.leawood.org), which beat out a finalist site in Denver, according to UPS officials.

As for the sudden rush to land California-based firms, one state economic development official straightforwardly observed, "The people who're recruiting out here wouldn't be doing their jobs if they weren't doing just that. It's just a part of what economic development is all about."
For Fresno, though, you might want to put a hold on the tears. Convergys late last year announced that it was opening a 1,000-employee call center in the city, while Vivendi Universal Interactive is building a 379,000-sq.-ft. (35,210-sq.-m.) distribution center in the county.


LOOKING FOR MORE? BROWSE THROUGH MORE "SNAPSHOTS" IN THE ARCHIVE
---
©2001 Conway Data, Inc. All rights reserved. Data is from many sources and is not warranted to be accurate or current.