IBM Chips in $100 Million for
First Private-Sector 300-Mm. Prototype
By JACK LYNE • Site Selection Executive Editor of Interactive Publishing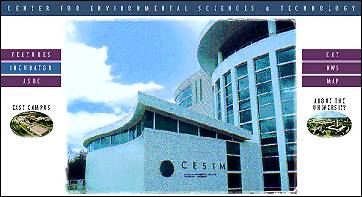 ALBANY, N.Y. -- IBM (www.ibm.com), after investing billions in New York in recent years, has made another major Empire State commitment: In its biggest-ever university donation, Big Blue has pledged US$100 million toward funding a cutting-edge public/private high-tech initiative at State University of New York (SUNY) at Albany (www.albany.edu).
IBM's $100 million donation will help create a Center of Excellence in Nanoelectronics at SUNY-Albany. The center will house the first university-based 300-mm. (12-inch) computer wafer prototype facility. Located in the SUNY-Albany's Center for Environmental Science and Technology Management, the Nanoelectronics facility will initially create 500 high-end jobs - 400 scientists and 100 technicians, state officials said.
---
---

IBM officials characterized the $100 million as "an investment."
"This constitutes the largest single university donation in IBM's history. In fact, it's the largest by an order of magnitude," IBM Technology Group Executive and Senior Vice President John Kelly III explained in announcing the donation.
"But we view this as less a donation and more of an investment," he continued. "As a longstanding member of the New York business community, we believe IBM's contribution to the University at Albany's 300-mm. wafer semiconductor research facility will bring dividends to all involved for many years to come.''
The 300-mm. prototype at SUNY-Albany dovetails with IBM's $2.5 billion commitment in October 2000 to build a computer-chip fabrication plant in East Fishkill, 104 miles (167 km.) south of Albany. The East Fishkill fab, scheduled to begin operations in the second half of 2002, will be the world's first to mass-produce 300-mm. (12-inch) wafers. (Intel, however, has just opened what analysts consider the world's first 300mm.-wafer research lab, located in Hillsboro, Ore. For more on Intel, see Site Selection's May 2001 cover story.)


Nanotechnology a $433 Billion Sector by 2004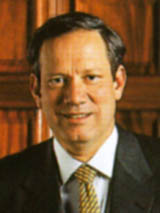 IBM's latest New York outlay marks a major win for the economic development strategy championed by Gov. George Pataki (www.empire.state.ny.us).
"The work performed at the University at Albany will lead to the development of cutting-edge technologies and innovative new products, while also fostering new job creation for the people of Upstate and all across New York," Pataki said at the press conference announcing IBM's investment.
The state has pledged $50 million in supporting the Albany center.
For both the state and IBM, the center's payoff could be substantial. Nanoelectronics is a fast-growing field focused on creating chips, and systems that go them, that are much smaller and faster. IBM officials, for example, said that the Albany prototype would work on projects such as "systems on a chip," which could be used in spinal cord injuries to replace damaged nerves. Industry analysts are projecting that nanotechnology - technology at the molecular level - will be a $433 billion industry by 2004. Pataki has outlined a vision for making New York a $65 billion nanotechnology player within three years.
---
---



Pataki Sees Other 'Centers of Excellence'
In Buffalo, Long Island and New York City

The SUNY-Albany Center of Excellence in Nanoelectronics continues New York's successful strategy of combining state funds and university partnerships to attract private-sector high-tech investment.
Pataki's Jan. 3 State of the State address called for a state role in creating the Albany center. The governor's address also called for state activism in creating other centers of excellence in Buffalo, Long Island and New York City. State officials in January unveiled a Center of Excellence in Photonics and Optoelectronics in Rochester. Corning, Kodak and Xerox have pledged $75 million in support of the Rochester Center of Excellence.
Meanwhile, Armonk-headquartered IBM is establishing itself as a nanotechnology leader. In late April, IBM researchers in Yorktown Heights, N.Y., announced that they had built the world's first array of transistors out of carbon nanotubes - miniscule cylinders as small as 10 atoms across, 500 times smaller than today's silicon-based transistors.

Such development could ultimately yield a new class of chips that are smaller, faster and lower-powered than what is currently possible with silicon. Already, silicon-based chip manufacturers are saying that, within 10 to 20 years, current technology won't allow them to make chips that are any smaller.
If nanotechnology exponentially expands those limits, one of Pataki's site selection hopes might become a reality.
"This (the Hudson Valley) is where we have to be," Pataki said of his vision for the area. "That's where the 21st century will be."


LOOKING FOR MORE? BROWSE THROUGH MORE "SNAPSHOTS" IN THE ARCHIVE
---
©2001 Conway Data, Inc. All rights reserved. Data is from many sources and is not warranted to be accurate or current.