Thomson Closing 1,070-Job
Pennsylvania Plant After
35 Years, Relocating in Mexico
By JACK LYNE • Site Selection Executive Editor of Interactive Publishing

DUNMORE, Pa. -- In the end, 35 years of operations in the Scranton, Pa., metro weren't enough to keep Thomson Consumer Electronics' plant in place. The facility that manufactures 27-inch (68.5-centimer) television tubes is shuttering its doors in August and heading south, relocating the operation now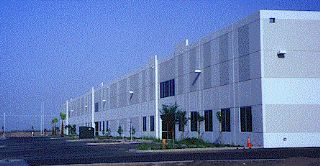 in the city of Dumore to Mexicali, Mexico.


The closure will eliminate some 1,070 jobs at the Thomson facility. The plant has been in the Scranton area since 1966, with the average employee's tenure exceeding 20 years.
The plant closing was triggered by a drive "to improve manufacturing competitiveness and reduce costs," according to a statement released by officials of Thomson Multimedia (www.thomson-multimedia.com), the French parent firm headquartered in Boulogne, outside Paris.
Reduced labor costs will certainly be part of the relocation equation. Analysts estimate that Thomson's new Mexican employees will receive a wage and benefit package totaling US$4.40 an hour. That's less than one-third of Dunmore employees' average wages.


Part of TV Sector's Shift South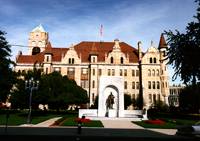 In the TV manufacturing industry, however, Thomson's southward drift is certainly no aberration.
Company officials underscored that southward drift in offering another relocation rationale: The Mexicali operation will position Thomson's TV tubes closer to the manufacturers that use them in producing finished television sets. Most TV sets that are currently manufactured in North America are made in Mexico, said Thomson spokesman Richard Knoph.
---
---
Tijuana, for example, has attracted a giant cluster of television manufacturers south of San Diego. Prominent among that cluster are Sanyo (with 7,000 employees), Sony (6,500 employees), Samsung (4,800 employees), Hitachi (1,350 employees) and JVC (900 employees).
Thomson's new location in Mexicali will place its products only a 90-minute drive south of Tijuana.


Officials' Efforts Can't Stop Move

State, local and federal officials gamely tried to keep the Pennsylvania plant open. U.S. Rep. Don Sherwood (R) told

the Scranton Times

(www.scrantontimes.com) that he met with Thomson officials in Washington, D.C., shortly after the company notified employees of the impending closure.
"We'd often talked to them about getting the plant into a KOZ (Keystone Opportunity Zone), getting them other financing," Sherwood told

the Times

. "We thought there were lots of things that could have been done to get them to stay, but it was obvious their mind was made up. I can tell you my conversations . . . were not pleasant."
In addition, representatives from International Union of Electrical Workers (IUEW) Local 178 disclosed that they, along with state Sen. Robert Mellow (D), met with Thomson officials more than a year ago to investigate securing state aid to keep the plant in place. Sherwood and Mellow, plus representatives from Gov. Tom Ridge's (www.state.pa.us/PA_Exec/Governor/overview.html) office and the Greater Scranton Chamber of Commerce (www.scrantonchamber.com), also met with Thomson, urging the company to upgrade its Dunmore operations to higher value-added products, particularly the production of flat-screen TV components.
The closure comes during a tough patch for Northeastern Pennsylvania. In the last six months, the region has suffered a string of layoffs and plant closings that have put 2,500 out of work.


Thomson Earnings Up 70 Percent Last Year

In contrast, Thomson Multimedia has registered a striking economic rebound. In 1996, the company's economic health had declined so drastically that the French government almost gave it to Daewoo Corp. in exchange for a single symbolic franc.
Now, though, Thomson is surging as bigger rivals struggle. Last year it registered a 70 percent earnings upsurge, with $350 million on sales of some $9 billion.
President Thierry Breton, who took the helm in 1997, has said that Thomson Multimedia "isn't just surviving, it's being reinvented." Even with the Dunmore plant's gloomy survival prospects, the IUEW is threatening to contest the closure. Local 178 leaders said their action would be based in Thomson's only being in the first year of the plant's three-year union pact.


What Role NAFTA?

Some union members also blasted the North American Free Trade Agreement as a prime culprit. Other observes, though, painted a different picture.
Sherwood said he questioned Thomson officials during their meeting about whether NAFTA was the catalyst for the closure and relocation. "They assured me it wasn't," said Sherwood. "The Thomson people had a plant in Mexico before NAFTA. They said they would have moved without it." Thomson had seven Mexican plants, five of them in Juarez, before it announced the relocation to Mexicali, the state capital of Baja, California.
Former U.S. Labor Secretary Robert Reich, a Scranton native, also questioned NAFTA's role as a relocation driver.
"It's no more a trend than it was before NAFTA," Reich, now a Brandeis University professor, told

the Times

. "NAFTA may have slightly accelerated it, but American companies are cutting back their manufacturing and routine service jobs in the United States.
"Scranton, my old hometown, has to continue to diversify its economic base," Reich continued. "Small high-tech firms, business services and personal services, such as hospitals, hotels and retail services, inevitably will provide the backbone of most local economies in the future."


LOOKING FOR MORE? BROWSE THROUGH MORE "SNAPSHOTS" IN THE ARCHIVE
---
©2001 Conway Data, Inc. All rights reserved. Data is from many sources and is not warranted to be accurate or current.