U.S. Substantially Relaxes
Regulations for Cuban Ag Exports

By JACK LYNE • Site Selection Executive Editor of Interactive Publishing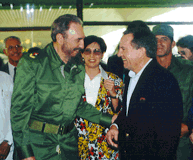 WASHINGTON, D.C. -- U.S. companies yearning to export into Cuba got a bracing shot of summer cheer last week: After four months of speculation and uncertainty, the Bush administration published regulations that chart an ostensibly straightforward course for sales of U.S. agricultural commodities to Cuba.
The newly released regulations spell out the implementation rules for the Trade Sanctions Reform Act (TSRA), which the U.S. Congress passed last fall. (The full bill can be viewed at www.cnie.org/nle/inter-21.html). The regulations had been widely anticipated since February.
The four months of indecision proved worth the wait for many aspiring exporters. Although uncertainties remain, the 36-page TRSA guidelines define a seemingly fast-track process for U.S. agricultural exports to Cuba. The nation has been the target of U.S. economic sanctions for almost 40 years, commencing in 1962 after Fidel Castro's government began accepting Soviet aid.




'Interagency Review' Only 11 Days

Those 40 years have now boiled down to the process of some 13 days detailed in the TRSA guidelines, which go into effect on July 26. Under the regulations, many qualifying U.S. firms will apparently only have to make a proposal to the U.S. Commerce Dept.'s Bureau of Export Administration (BXA at www.bxa.doc.gov) to secure a license exception for agricultural commodities - which the TRSA guidelines call a "License Exception AGR."
That is, unless a proposal runs afoul during an ensuing "interagency review." Those required reviews will include "the Depts. of Defense, State and other agencies as appropriate," according to the regulations.
The guidelines specify that the review process will begin "within two business days of the registration of the AGR notification." Registration is defined "as the point at which the notification is entered into BXA's electronic system."
The BXA may also "if necessary return the notification without action (e.g., if the information provided is incomplete)," the regulations note. Proposal information must include a commodity that meets the TRSA classification requirements. In addition, the sale must conform to a written contract and must be made within 12 months of the initial notification to the Commerce Dept. Once notifications are entered in BXA's system, the TRSA guidelines specify a period not to exceed 11 days for proposed sales' reviews. Companies that submit proposals that raise no objections during review can then make sales without an export license. Under the new regulations, they must only notify the BXA under the License Exception AGR.


No Export License Required

Potential exporters to Cuba's 11.1 million citizens were particularly relieved that the guidelines' don't require a one-year export license. The TRSA stipulated that all exporters would have to secure one-year export licenses. However, sources told

Cuba Trader

(www.cubatraderpublications.com) that "officials weighed the language of the TSRA in the context of the overall objectives of the law." (For the full

Cuba Trader

article, click here).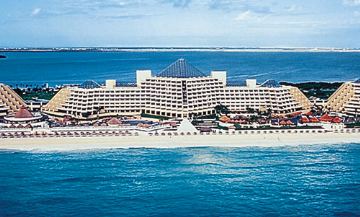 Exporters were also pleased with the guidelines' broad array of agricultural commodities. Allowed exports range from food to soft drinks to tobacco to cotton. (For a complete list of allowed categories, click here.)
The TRSA guidelines are also fortuitous news for Atlanta-based World Development Services (WDS) which has scheduled its conference on agricultural sales to Cuba during Jan. 30-Feb. 2, 2002, in Cancun, Mexico. (The conference's home page is at www.wdsweb.com). An alliance between WDS, the GIC Group (www.gicgroup.com) and Alamar Associates (www.alamarcuba.com), the conference has already drawn the support of a coalition of state Farm Bureaus including Illinois, Iowa, Michigan, Montana, Nebraska and North Dakota. (Full disclosure: WDS is an arm of Conway Data, the publisher of

The SiteNet Dispatch

,

Site Selection

and

The Online Insider

.)
The WDS conference in Cancun "is designed to provide specific information on how to meet the new federal licensing requirements and how to sell to Cuba," explained Paul Golden, WDS vice president, business development. "And the Cuban government has promised to have its top officials and top importers there to do serious business."




Uncertainties Remain

Some ambiguities remain vis-à-vis the relaxed regulations. For one thing, U.S. firms will have to learn Cuba's political and business nuances.
Moreover, as the July 11

Cuba Trader

reported, "Some sources predicted . . . that it may still be difficult to determine whether the new rules will allow sales to Cuba. . . . Bush administration officials are still in a position to make the political decision that proposals to export to Cuba will require export licenses, and could follow that move with a decision to deny these licenses."
Said Golden, "Senior members of the Cuban government will by at the WDS conference to clarify regulations and policies. And because the law restricts U.S. bank financing, we have arranged to have foreign banks at the conference that can handle the sales."
Cuba veterans cautioned that national officials can be expected to toe the party line in public pronouncements, roundly criticizing the U.S. and the new regulations. But despite the public battering, Cuba is eager to make private business deals with U.S. firms, they added. Economic realities demand it. Cuban farmers, for example, annually grow only about 300,000 tons (304,800 metric tons) of rice, a staple of the nation's diet. That's less than half the rice that Cuba annually consumes. Previously unable to deal with mainland firms, Cuba has paid dearly for rice shipped all the way from Asia.
In addition, 70 percent of the food for Cuba's 2 million annual tourists must be imported. Annual Cuban tourism is expected to jump to 7 million when U.S. residents are allowed to visit. U.S. companies have their own economic imperatives. U.S. firms annually lose from US$658 million to $1 billion in sales to Cuba, which represents 17 percent to 27 percent of Cuba's imports, according to a recent report from the U.S. International Trade Commission (www.usitc.gov). Cuba, for example, was once the largest market for Washington state peas.


Changing Attitudes on Sanctions, Cuba

The new regulations reflect growing disenchantment with unilateral economic sanctions. Some prominent members of Congress have asserted that unilateral sanctions fail to change foreign governments' policies and only hurt U.S. firms. "Almost all sanctions are ineffective," said Sen. Richard Lugar, (R-Ind.), a senior Foreign Relations Committee member.
In addition to Cuba, the new TRSA regulations cover similar procedures for U.S. exporters planning to sell food to Iran, Libya and Sudan.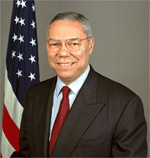 The regulations also seem to reflect a post-Cold War softening of U.S. attitudes toward Cuba. Public opinion polls during the national debate on six-year-old Elian Gonzalez, for example, revealed that most Americans agreed that returning the boy to his father in Cuba was the right thing to do.
Similarly, some high-profile U.S. public figures have commented favorably on Cuba. Secretary of State Colin Powell, normally a hawk on Cuban issues, stated, "He [Castro] has done some good things for his people." Other supporters of eased sanctions have argued that more contact with the United States will dilute Castro's power.




New Rules Don't Please All

The new TRSA regulations, however, didn't satisfy everyone.
For example, the regulations specify that U.S.-owned foreign subsidiaries can't export an agricultural commodity that contains "more than 10 percent U.S.-origin content."
Manufacturers of medicine and medical devices were also disappointed. The new rules specify that such products "are not eligible for export or re-export to Cuba under TSRA procedures."
But some business sectors not covered by the regulations praised the new rules for providing a window of opportunity in which build relationships in Cuba. Those relationships will pay off, they explained, when further easing of U.S. regulations allow other products to be exported into the country.


LOOKING FOR MORE? BROWSE THROUGH MORE "SNAPSHOTS" IN THE ARCHIVE
---
©2001 Conway Data, Inc. All rights reserved. Data is from many sources and is not warranted to be accurate or current.