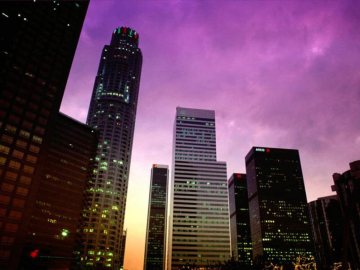 Colliers Report:
---
Disappearing Demand Spurred Record Office Subleasing in
1st-Half 2001

By JACK LYNE • Site Selection Executive Editor of Interactive Publishing

BOSTON -- The seemingly endless onslaught of corporate layoffs has hit with a resounding thud in the U.S. office market, judging from a new report from Colliers International (www.colliers.com). Colliers' survey of 15 major downtown office markets found that "a record amount of space was returned to the market during the first half of 2001."


The Colliers report documented a particularly striking increase in subleased office space. As a whole, the 15 downtowns recorded an increase in subleased office space of

182.8 percent

.
On the bleeding tip of that trend were cities with major downtown technology clusters. Boston, for example, had a jaw-dropping 651 percent increase in subleased office space, Colliers reported, followed by San Jose, Calif., with a 588.5 percent increase; San Francisco, with a 420.4 percent increase; and Seattle, with a 285 percent increase.
The overall picture wasn't much prettier. The Colliers' report found that the 15 surveyed downtowns' first-half 2001 net absorption was a negative 19,687,611 sq. ft (1,771,885 sq. m.). That marked a stunning reversal from first-half 2000, when those 15 markets recorded

positive

net absorption of 20,107,703 sq. ft (1,809,693 sq. m.).
"The suddenness and severity of the office market recession is surprising to longtime observers of the commercial real estate markets," said Ross Moore, vice president and director of research for Boston-based Colliers International. "While we expected that office real estate markets would mirror the trends of the overall economic picture, few were prepared for the dramatic downturn during the first half of 2001."
Here's a quick look at some of the study's other findings.


Bay City Vacancy Rate Up 8.2 Percent

Vacancy rates:

Eleven of the 15 surveyed downtowns recorded increases in their office vacancy rates. The only four markets to reverse that trend were Los Angeles, with a downtown vacancy decrease of 0.5 percent; St. Louis, with a decrease of 0.3 percent; Houston, with a decrease of 0.2 percent; and Washington, D.C., with a decrease of 0.1 percent.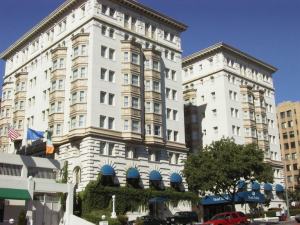 At the other end of the scale, San Francisco recorded first-half 2001's highest vacancy-rate increase, 8.2 percent. Other major vacancy rises were recorded for New York's Midtown South, with a 5.3 percent increase; Boston and Midtown New York, both with 4.2 percent increases; and Downtown New York, with a 3.8 percent increase.


Rents gains, rent losses:

Colliers' study found an overall first-half 2001 decrease of 1.9 percent in average Class A rents. San Francisco recorded the biggest dip, with Class A rents falling by 17.2 percent. Other cities with double-digit reductions in Class A rents were Boston, with a 13 percent decrease, and Seattle, with a 10 percent increase.
Some downtowns, however, had a strong first-half 2001 for Class A space, Colliers reported. Chicago recorded the survey's biggest increase in Class A rents, a 12.5 percent rise. Other cities that recorded significant growth in Class A rents included Los Angeles, with a 7.2 percent increase, and Houston, with a 4.7 percent increase.


A 'Short-Lived' Downturn?

Leaders in Positive and Negative Absorption:

Gaudy numbers characterized the first-half 2001 leaders in negative office absorption. Midtown New York had the highest negative absorption in the Colliers study, minus 5,515,853 sq. ft. (496,427 sq. m.). Following Midtown were San Francisco, with minus 4,031,382 sq. ft. (362,824 sq. m.); Midtown South New York, minus 2,794,163 sq. ft. (251,475 sq. m.); Chicago, minus 2,466,668 sq. ft. (222,000 sq. m.); and Downtown New York, minus 2,129,345 sq. ft. (191,641 sq. m.).
Far more modest numbers characterized the four downtowns that recorded positive first-half 2001 absorption. Washington, D.C., was the runaway leader, with positive absorption of 1,376,701 sq. ft. (123,903 sq. m.). Other cities that recorded positive absorption were Los Angeles, plus 227,800 sq. ft. (20,502 sq. m.); Houston, plus 209,438 sq. ft. (18,849 sq. m.); and St. Louis, plus 30,000 sq. ft. (2,700 sq. m.). Colliers analysts cautioned that vacancy rates were affected by the nearly 6.5 million sq. ft. (585,000 sq. m.) of new office construction completed in the 15 surveyed markets during 2001's first half. That was three times the total for new construction completed during 2000's first half.
Moore also held out some hope for an office-market rebound in 2001's second half.
"Despite the challenging conditions, we expect that when business conditions improve, the demand for real estate will bounce back just as quickly," he said. "Since corporate real estate decision-makers cannot postpone decisions indefinitely, we expect the downturn to be short-lived and soon we will see tenants take advantage of falling rental rates."


LOOKING FOR MORE? BROWSE THROUGH MORE "SNAPSHOTS" IN THE ARCHIVE
---
©2001 Conway Data, Inc. All rights reserved. Data is from many sources and is not warranted to be accurate or current.