HANFORD, Calif.
-- In an uncommon compression of time, a GWF Energy power plant in Hanford, Calif. (
www.kingsedc.org
), recently went online only 88 days after project construction began.
GWF officials called the 88-day cycle "record time" for power plant construction. The whippet-quick project rapidly put another piece in place in taming California's energy-demand tiger - a tiger that proved far less fierce than anticipated over the summer.
The project in Hanford, however, wasn't on the outsize scale that often characterizes power plants. The facility in Kings County is a "peaker." As such, the Hanford facility provides 95 megawatts of electricity during "peak use" times, when there isn't sufficient supply to meet demand.
Further facilitating the Hanford plant's lightning-strike cycle time was an unusual and far-ranging harmonic convergence.
"A number of factors fell into place to allow us to construct this plant in record time," said David Seabrook, vice president of corporate development of PSEG Global (
www.pseg.com
), a 50 percent owner of the GWF Energy plant in Hanford. "PSEG had turbines on order, and together with our partner, Harbert Power (the plant's other half owner, online at
www.harbertrealty.com/powercorp.com.shtml
), we had a site available and local permits in hand."
13-Day Permitting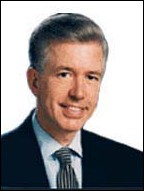 State and local officials' activism was another key element in the project's arresting speed. The key speed enabler was Gov. Gray Davis' emergency executive order this year expediting permitting for peaker plants generating less than 300 megawatts.
As a result, GWF Power Systems, GWF Energy's parent, applied for a "small power plant exemption" on April 25 and received approval on May 10. On June 1, three weeks later, GWF broke ground in Hanford.
"With the state of California's commitment to expedite and reduce the state permitting process into a 21-day period, we were able to move quickly into construction to provide energy to the California market before the end of the summer season," Seabrook explained.
Said GWF Energy President Duane Nelsen: "All of the agencies involved in this process have been working around the clock to expedite the construction of this facility. We want to thank Gov. Davis, the CEC (the California Energy Commission at
www.energy.ca.gov
), and every other state and local authority we've had the pleasure of working with for their help in expediting the licensing of this project and projects like it."
But even with California's 21-day permitting, the speed that GWF demonstrated proved too high a bar for some players.
Electricityprovider Inc., for example, notified the CEC that it was withdrawing its application to build a peaker plant in Lancaster. Electricityprovider executives said the firm couldn't meet the originally projected Sept. 1 completion date, with completion more likely in spring 2002.
GWF Energy officials also credited the project team for its speed. That team included construction contractor Frucon Engineering (
www.frucon.com
); construction manager GE Packaged Power Inc. (
www.gepower.com
), and engineer Black & Veatch (
www.bv.com
).
The Hanford facility is a cogeneration plant that uses natural gas to produce electric and thermal energy. The facility includes two General Electric LM6000 PC Sprints gas turbine generators, a self-contained cooling system and inlet-air filtration system, and air inlet and exhaust silencers.
Power from the Hanford plant is transmitted through a new 1.2-mile (2.04-km.) 115-kilovolt transmission line.
Site Previously Approved for Scrapped Project
Located in the 1,000-acre (400-hectare) Kings Industrial Park, the GWF plant site had previously been granted a small plant exemption on April 11 - but for a different project, Hanford Energy Park (HEP).
On April 25, however, GWF Power Systems Vice President Doug Wheeler, in a letter to the CEC, said that the company "must withdraw its rights under the small power plant exemption granted to the HEP. Based upon insufficient transmission capacity to accommodate both . . . Hanford Energy Park and the Hanford Energy Park Peaker Project, GWF Power Systems . . . has elected to pursue the . . . Peaker Project."
But the previous work on the HEP project gave GWF's peaker project a major leg up. It had an identified site, immediately adjacent to GWF's existing Hanford cogeneration plant, that already had most of the permitting pieces in place.
What's Too Little, What's Too Much?
Despite some observers' dire predictions, California came through the high-demand summer season without a single day of rolling outages.
Added capacity helped, as did reduced outages from existing plants, many built decades ago. State and local conservation pleas were also effective, particularly with the governor's "20/20 Rebate Program," which rewarded conserving customers of Pacific Gas and Electric, San Diego Gas and Electric, and Southern California Edison. But the state's mild summer may have been the key element in weathering the energy crunch, many veteran observers asserted. In addition, the Northwest's increased rain levels freed up more power to be exported to California.
Davis' performance in the state's energy crisis has been alternately criticized for doing too little and doing too much.
In the early stages of the crisis, the governor was criticized by some as too passive. Later, some criticized Davis for overreaching, particularly with his executive order exempting peaker plants from California Environmental Quality Act. For example, Barbara O'Connor, director of Cal State Sacramento's Institute for the Study of Politics and Media, called Davis "the imperial governor."
Davis, though, seems to be surviving the schizoid reactions, at least for the moment. The first Democratic governor elected in 16 years is scoring higher in the polls than the three potential Republican gubernatorial candidates. Developments closer to November 2002's general election, however, will likely play a major role in determining who occupies the California's governor's mansion.
As for GWF, it has two more plants on tap that it will build by 2002, adding to its seven existing California plants.
Said Nelsen, "We look forward to the governor's continued leadership in further accelerating the permitting process -- because the sooner we can start generating electricity, the less likely Californians will be to experience blackouts and other service interruptions."