From the U.S. to India and Back:
CAMDEN, N.J.
– Hungry to know about novel site selection twists? Well, chow down on this - a decision that, at first glance, seems pretzel logic of super-sized portions: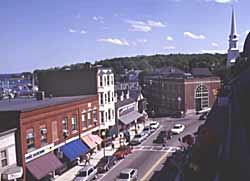 The capsule scenario: Cost-cutting company moves U.S.-based call center to India. A year later, it moves same center back to America. Stateside return's bottom-line impact? A 28 percent increase in operating costs.
The hyperactively footloose firm is
eFunds
(
www.efunds.com
), a Scottsdale, Ariz.-based provider of outsourced services that include electronic funds transfers, information technology consulting, software development and support, and e-business. Locating offshore is a frequent strategy for eFunds, which has two other facilities in India, as well as two operations in the UK and one in Sydney.
EFunds' call-center hopscotch, however, doesn't signal that it's lost its collective marbles. Instead, the yo-yo pattern's catalyst was the political fur that began flying last year, after the company decided to relocate a small call center from Green Bay, Wis., to Mumbai, India. But, ah, there was a major rub: New Jersey was bankrolling eFunds' center, which serves 200,000 state welfare recipients.
Big political repercussions soon followed from the small, 12-person operation's relocation offshore.
First, New Jersey state Sen. Shirley Turner (D) responded by sponsoring legislation last year to stop offshore outsourcing of state contracts. Turner's proposed legislation would require that state contract workers be U.S. citizens. The bill would allow legal aliens to perform the work only if U.S. workers with those skill sets couldn't be identified.
"We cannot afford to keep taking money out of this country," said Turner. "Foreign workers do not pay any taxes - federal, state, Social Security or any other."
The state Senate promptly passed the bill unanimously. In this year's session, though, the legislation has bogged down in committee. But not before touching off a bevy of similar bills in other states.
EFunds' Indian site also prompted New Jersey to renegotiate its contract with the company. One upshot of those negotiations (which concluded late last month): The call center is headed back to the United States, this time to
Camden, N.J.
(
www.ci.camden.nj.us
).
"It's great news that these jobs are returning to the U.S. That they are coming to New Jersey is even better," Turner said after the shift was announced.
Costs Upped $73,800 a Year
But the jobs aren't returning without higher overhead.
The Camden center's monthly costs will be US$340,000 a month, according to New Jersey's Department of Human Services (DHS). That's $73,800 more than the operation's monthly costs in Mumbai. DHS will underwrite the difference, said Gwendolyn Harris, the agency's commissioner.
Harris was among the state officials who publicly criticized eFunds' decision to move the center to India. But Turner's bill, since it's still only a proposal, didn't trigger state renegotiations, she maintained. She did allow, though, that the eFunds negotiations included DHS' request to bring the call center to New Jersey.
"Our welfare system requires people to work. So we can't at the same time tell our clients that we're taking entry-level jobs out of the U.S.," Harris said.
Solid logic, offshore outsourcing foes concurred. But similarly solid was the economic logic of eFunds' Indian outsourcing. The world's second most populous nation has a wealth of skilled, college-educated labor willing to work for $2 to $3 an hour. In contrast, the Camden-based call center's workers will make between $10 and $12 an hour, according to eFunds officials. Such savings have made offshore outsourcing a popular corporate practice. Some 185 members of the Fortune 500, for example, are outsourcing some of their software work to India, according to statistics from the National Association of Software and Service Companies (
www.nasscom.org
).
Similar Legislation Introduced
In Seven Other State Legislatures
New Jersey's renegotiated contract has apparently settled the eFunds issue.
Not so, though, for the politically popular stance of opposing offshore outsourcing. Proposals to ban such outsourcing have been introduced in seven other states, including Connecticut, Delaware, Maryland, Missouri, New York, Wisconsin and Washington. None, however, has yet secured the votes to become law.
And even any proposals that become law would be of questionable legality, some analysts say. Such statutes could contradict U.S. law as well as existing international treaties, they contend.
The U.S. Supreme Court hasn't yet dealt with offshore outsourcing. The closest the court came was likely its ruling striking down a 1996 Massachusetts state procurement law, which included sanctions against Myanmar for alleged human rights abuses.
Opposition to offshore outsourcing, however, extends beyond U.S. borders. France, Germany and the UK all have vocal constituencies opposing non-nationals getting local jobs.
Legislative Efforts Like 'Trying
To Repeal the Law of Gravity'?
Meanwhile, back in New Jersey, the legislative clock is running down on Turner's proposed bill. The current session ends in June.
And some New Jersey legislators are strongly opposing the bill. Democrat State Assemblyman Upendra Chivukula, for example, contends that taxpayers will pay more if the bill passes, since the state would remove itself from the global playing field for outsourced contracting. A better answer, Chivukula contends, is to convert savings from lower-cost offshore labor into strategies to create higher-paying U.S. jobs.
Indian business groups have also weighed in on their contribution to New Jersey's economy. More than 50 India-based companies, they say, have business operations in the state, collectively creating 1,500 New Jersey jobs.
Ultimately, the new protectionist wave could change how corporate outsourcing is done - even if none of the state proposals becomes law. Some companies may, at least momentarily, be more reluctant to outsource offshore.
On the other hand, some analysts think that the whole offshore-outsourcing brouhaha could quickly fade if the global economy rebounds. That rebound could re-employ a lot of laid-off workers, significantly blunting the issue.
And there's a third possibility: that offshore outsourcing is a juggernaut of an idea whose time, like it or not, has come. U.S. Rep. Christopher Shays (R-Conn.) is among those who see things that way.
"It strikes me as trying to repeal the law of gravity," he told the
New Haven Register
. "I'm very concerned about outsourcing overseas, but I don't know what to do about it. I'm looking for a solution that does not disrupt the free market."