NEW YORK
— The post-9/11 conventional wisdom had it wrong on one thing. Skyscrapers are very much alive in
New York City.
The newest addition is the US$1-billion Bank of America Tower, which will stand 945 feet (287 meters) tall. Co-developers
Bank of America
(BOA at
www.bankofamerica.com
) and
The Durst Organization
(
www.durst.org
) broke ground on Aug. 2nd for the 52-story Midtown Manhattan project, which is fueled by almost US$700 million in incentives.
Some of the project's hefty subsidies are tied to BOA's bringing at least 1,500 additional jobs to the city. The bank, though, has plans to add a lot more than that.
BOA currently has 2,995 New York employees, who'll be consolidated inside the Bank of America Tower. Joining them there will be the 1,300 jobs that BOA says it plans to add before its 2008 move-in. And over the following 20 years, the bank intends to add 1,600 more employees in the
soaring structure.
Built largely of glass, steel, and aluminum, the 52-story tower will include 2.2 million sq. ft. (198,000 sq. m.) of space. BOA plans to occupy 1.1 million sq. ft. (99,000 sq. m.) in the structure's lower half, explained BOA President and CEO Kenneth D. Lewis.
"The new Bank of America Tower will be situated prominently in the Manhattan skyline, and will represent our strong, long-term commitment to New York City and our customers around the world," Lewis said at the groundbreaking at the One Bryant Park site. "This new building . . . underscores our plan to become an even bigger part of the New York community in the years ahead."
Sitting in the block between Avenue of the Americas and Broadway, the new high-rise will house BOA's global corporate and investment banking, its wealth and investment management business, and its consumer and commercial banking business, said Lewis. The building's jumbo footprint will enable the bank to operate six major trading floors, ranging in size from 43,000 sq. ft. (3,870 sq. m.) to 99,000
sq. ft. (8,910 sq. m.).
The bank will have an unusual occupancy arrangement in the namesake tower in which it's a 50-percent equity partner. The company has committed to a 20-year lease for its space — which will basically make BOA the landlord of the very space in which it's working.
Developer: Tower Will Be 'the Most
Environmentally Responsible Building Possible'
The new tower is aiming for another rare distinction. Largely built of recycled and recyclable building materials, the completed structure will be the first-ever high-rise to attempt to attain the Leadership in Energy & Environmental Design (LEED) Platinum designation from the U.S. Green Building Council (USGBC at
www.usgbc.org
).
"We look forward . . . to creating not just a spectacular visual experience, but also the most environmentally responsible building possible," explained Douglas Durst, co-president of the Durst Organization, which develops, manages and owns real estate.
BOA's tower, he said, will use far less energy and potable water in an environment strongly emphasizing natural light and fresh air.
Much the building's energy will be generated on-site by a clean-burning 4.6-megawatt cogeneration plant. A thermal storage system will use the cogeneration's heat energy to produce ice in the evenings, reducing peak-demand loads.
In addition, the tower will save millions of gallons of water each year, added Durst, whose development firm has a history of environmental sensitivity. A gray-water system will capture and reuse all rain and wastewater, and the building will feature low-flow water fixtures and waterless urinals.
Inside the building, floor-to-ceiling windows with translucent insulating glass will maximize natural light while conserving energy. LED lights with daylight dimming will save more electricity.
Building ventilation will be handled through a filtered, under-floor displacement system, said Durst, whose firm will relocate 135 employees to the tower. Carbon-dioxide monitors will automatically introduce more fresh air when necessary.
In addition, the densely planted roof will reduce the "urban heat island effect."
"The new tower — which will stand as one of the world's most environmentally responsible high-rise buildings — is a shining example of how you can create jobs while also protecting the environment," Gov. George Pataki (R) said at the groundbreaking.
Sun, Moon Will Alter Appearance
Designed by New York-based Cook+Fox Architects (
www.cookplusfox.com
), the BOA Tower will add a distinctive presence to New York's skyline.
And that presence will change throughout the day. The sun and moon will continually animate the building's glass-curtain exterior and faceted crystal design..
"The transparent, faceted surfaces of the building function as a permeable membrane for shifting qualities of perception and light," said Cook+Fox Partner Richard Cook.
Cook+Fox will also renovate and rebuild the historic Henry Miller Theater. Opened in 1918, the landmark theater hosted high-profile productions with actors as diverse as Alan Arkin, Noel Coward, Alan Cumming, Douglas Fairbanks, Lillian Gish, Alec Guiness, Helen Hayes, Angela Lansbury and Natasha Richardson.
Run down after its long struggle to survive, the Miller Theater closed in February of this year. Now the building will get a new life. Working under the direction of BOA and the Durst Organization, Cook+Fox will preserve many features of the original design by Allen, Ingalls & Hoffman. The rebuilt theater will incorporate the original oval reception room, doors and decorative plasterwork. Cook+Fox is also restoring the theater's Georgian-style facade on 43rd Street.
Subsidies Drew Heavy Fire
The tower made it to groundbreaking only after some strong resistance to the project's incentives.
Some of those incentives are coming from the New York City Industrial Development Agency (IDC at
www.newyorkbiz.com
). The IDC in February approved 25-year subsidies that include up to $38.5 million in sales and real estate tax benefits and $3.5 million in energy benefits over 25 years.
But BOA is getting much more aid from $650 million in Liberty Bonds from the city and state. The federal government created the $8-billion Liberty Bond program in 2002 to help revitalize Lower Manhattan and New York's post-Sept.-11 recovery. The tax-exempt, low-interest bonds offer major savings to recipients, who assume no risk.
BOA had more than 400 employees at the World Trade Center's Tower One, three of whom were killed on 9/11. The bank at the time had another 2,000 workers located in Midtown.
But some real estate developers and civic groups vocally opposed the tower's Liberty Bonds. The bonds, they contended, were for rebuilding in Lower Manhattan, not for new projects competing with downtown's already sizable bloc of vacant office space.
But up to $2 billion in Liberty Bonds was earmarked for commercial projects outside Lower Manhattan, IDA Chairman Andrew M. Alper pointed out.
"This is an excellent use of the Liberty Bond Program because it brings jobs and investment to New York City," Alper reiterated at the groundbreaking. The deal, he added, would "help strengthen the city's position as the premier location for the financial services industry and provide enormous benefits."
And New York had competition for BOA's expansion, Alper earlier asserted. The bank had considered transferring 400 employees — as well as its future expansion plans — to BOA's headquarters in Charlotte, N.C., where it had room from more than 1,000 additional employees, said Alper. Over 20 years, the bank's operating costs in Charlotte would've been $285 million lower than in New York, he added.
BOA's 1993 Incentives
Part of Project Criticism
An earlier BOA deal, though, was one of the catalysts for criticism over the new tower's incentives.
Following 1993's first World Trade Center attack, the IDA brought the bank to Tower One with an $18-million, 15-year incentive package. That agreement was tied to BOA's retaining 1,700 workers in the WTC. By 1998, though, the company's WTC employment had dropped to 830 workers. That prompted the IDA to terminate the agreement — but with no penalties for BOA.
"The problem with this deal is we don't have enough information to weigh the costs against the benefits," Bettina Damiani, director of Good Jobs New York (
www.goodjobsny.org
), testified at last year's IDA hearing on incentives for BOA's new tower.
"The public still [doesn't] know what the cost of the project will be or what claw-backs have been agreed to . . . in exchange for lost city revenue," continued Damiani, whose group promotes accountability in using incentives. "This lack of transparency is a step backward and fails to foster the trust that the city is negotiating a truly beneficial deal."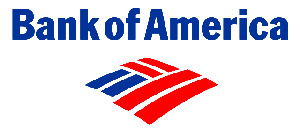 Job-Growth Targets in the
BOA Tower: By the Numbers


by JACK LYNE, Site Selection Executive Editor of Interactive Publishing

To receive the full subsidies pledged by the city, BOA must hit specified job-creation thresholds inside its new tower. Here's the schedule in the incentives agreement:

TIME FRAME

JOBS NEEDED FOR FULL PAYOUT

July 1, 2008-June 30, 2010:
July 1, 2010-June 30, 2011:
July 1, 2011-June 30, 2013:
July 1, 2013-June 30, 2028:
4,000 jobs

(at least 3,498 for partial benefits)


4,100 jobs

(at least 3,548 for partial benefits)


4,200 jobs

(at least 3,598 for partial benefits)


4,400 jobs

(at least 3,698 for partial benefits)

Source: New York City Industrial Development Agency
Claw-Backs
This Time Around
To counter such criticism, the IDA in February of this year took an unprecedented step: While announcing final approval of BOA's subsidies, it went public with the specifics of the agreement.
"Prior to this administration, there was a heavy focus on job retention," said IDA Senior Vice President Matthew Maguire. "That has been modified."
The IDA has laid out a very specific timetable for the job growth required for a full payout (see accompanying chart). By June 30, 2010, for example, BOA must have 4,000 jobs in the tower to qualify for the maximum incentives.
Moreover, the agreement includes very specific claw-backs. If, for example, the company doesn't reach its job thresholds for any year from 2008 to 2028, it will have to pay back pro-rated subsidies for that year.
Those paybacks would include pro-rated subsidies from its payment-in-lieu-of-taxes property-tax schedule, which is valued at $26.2 million. In addition, BOA would have to repay a portion of the $14.4-million recording-tax waiver for Liberty Bond financing.
The agreement also stipulates that the IDA will terminate the agreement if BOA fails to maintain at least 70 percent of its 2,995 current jobs. And this time, the bank will have to repay all of the benefits that it's already received.
Editor's note: Look for more on the Empire State in the Upstate New York Spotlight in the September 2004 Site Selection.
---
PLEASE VISIT OUR SPONSOR • CLICK ABOVE
---
©2004 Conway Data, Inc. All rights reserved. Data is from many sources and is not warranted to be accurate or current.